The majority of us think of a hotel as simply a place to sleep, shower, and change your clothes. However, as we're about to see, hotels can be much more than this. Spending your vacation in one of the following hotels is all but guaranteed to be an adventure you'll never forget. Warning! After seeing these 10 unique hotels, you'll want to visit straight away.
1. Attrap'Rêves, Alpes-de-Haute-Provence, France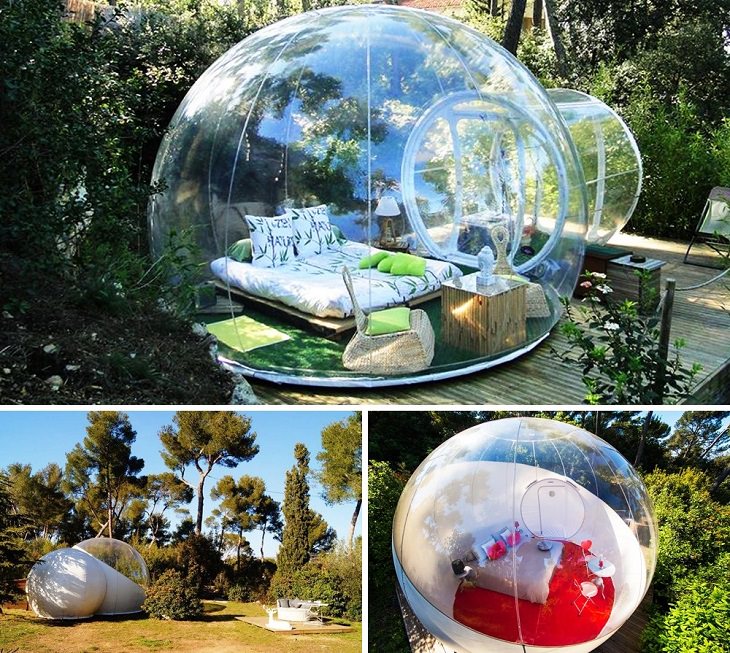 Cost: From $160
Guests who visit this hotel get to enjoy life inside transparent bubbles that block out UV light during the day and protects against insects and damp during the night. The floor consists of grass, and each one comes equipped with a telescope.
2. The Manta Resort, Pemba Island, Tanzania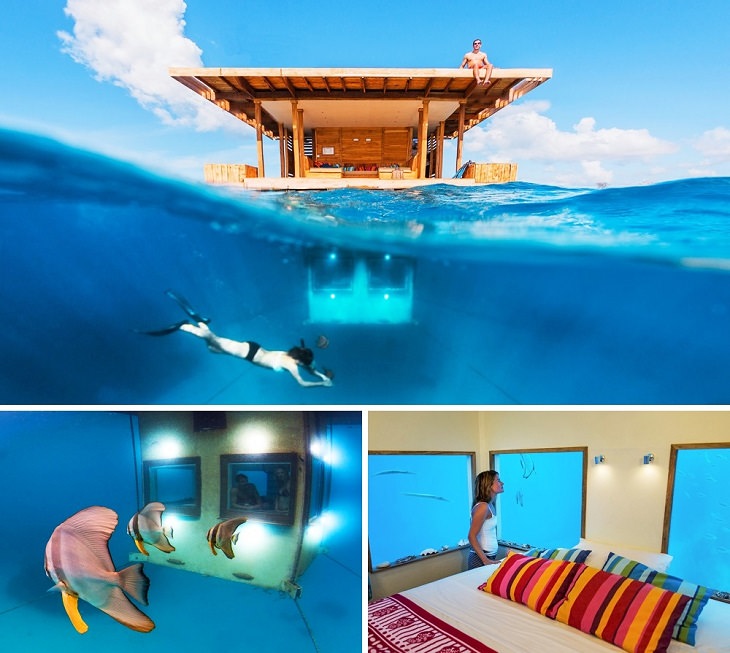 Cost: The Underwater Room - $1,150
Cost: Other rooms - $460
This would be an ordinary coastal resort if it wasn't for the fact that one of the rooms just happens to be a floating cabin under the sea. This underwater room is 250m from the coast – you can relax with a cold drink on the deck during the day and sit out and look at the stars during the night. Through the windows in the underwater bedroom, you can observe the local sea life.
3. Arctic Treehouse Hotel, Rovaniemi, Finland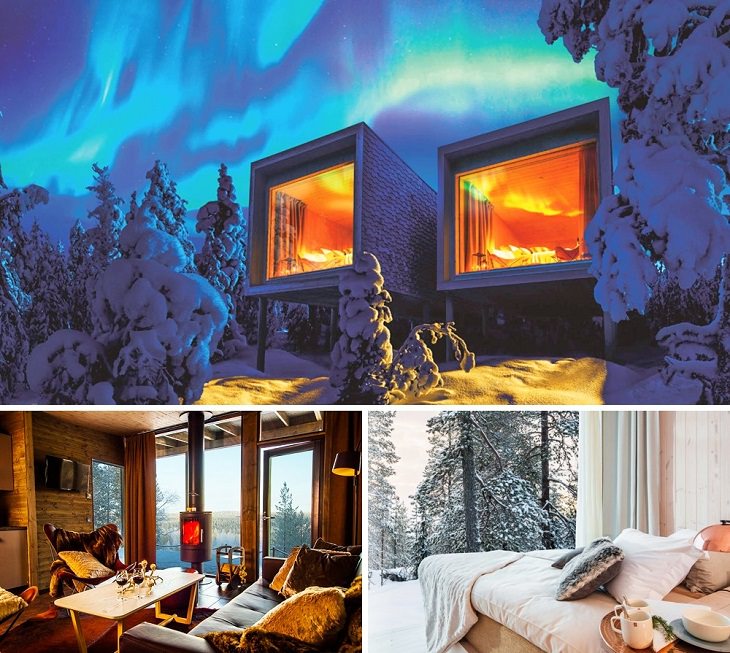 Cost: $1,000 for 2 nights
This wonderful arctic hotel is made up of luxury apartments that are located right beneath the treetops of Lapland. This is an ideal location to observe the Northern Lights and to visit Santa Claus' village.
4. Jumbo Stay, Stockholm Sweden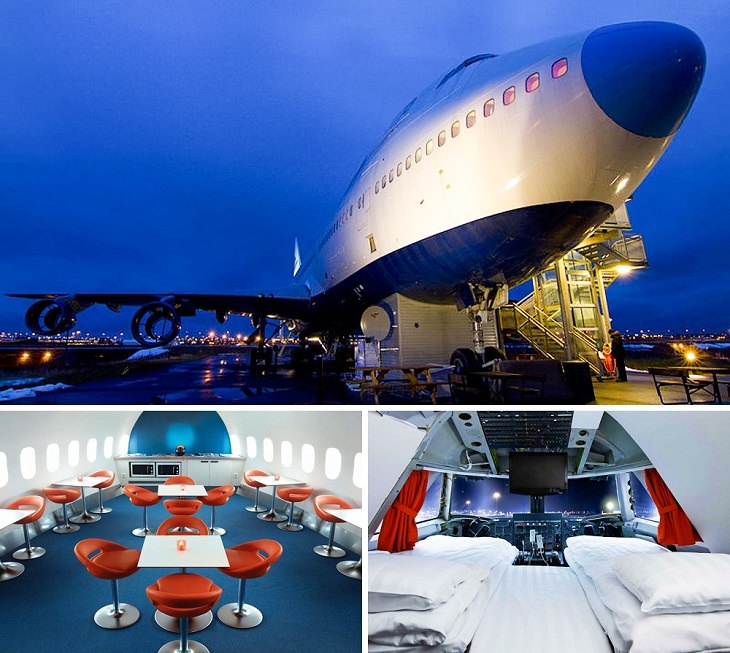 Cost: $160 per night
A Boeing 747 – 212B jumbo jet belonging to a Swedish company that went bankrupt back in 2002 was converted into a hostel and placed at the front of Stockholm airport. The most expensive of its 29 rooms is the one located in the pilot's cabin. From here, you have a great panoramic view of the airport. The other rooms offer a view of the runway.
5. Skylodge Adventure Suites, Urubamba, Peru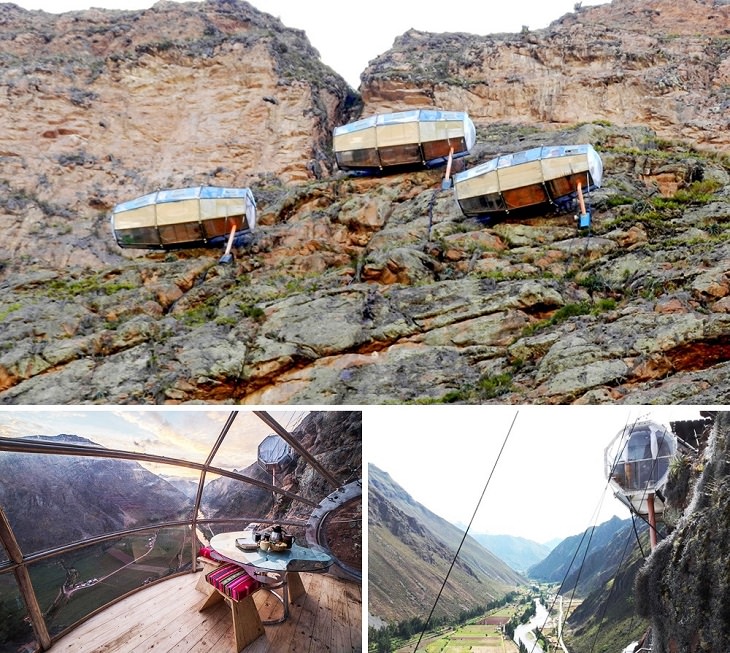 Cost: $310 per person (each room can fit 8 people)
This unusual hotel has three transparent capsules that are 120m above the ground in the Sacred Valley of Cusco, Peru. These rooms give you a fantastic view of the valley. Staying here is a true adventure, as guests have to reach their capsule by hiking along a complex mountain path.
6. The Boot at Jester House, Tasman, New Zealand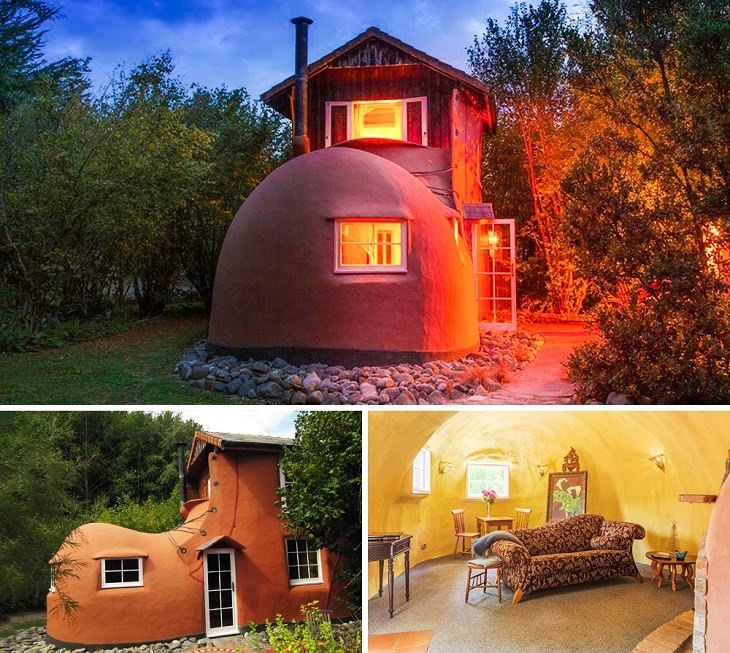 Cost: $290 per night (for 2 people)
Located in the very beautiful region of Tasman, New Zealand, there is a cottage which is shaped like a giant boot. This boot is a guest house for 2 people, and it's a great location for a romantic vacation.
7. Giant Wine Barrel Room, Sasbachwalden, Germany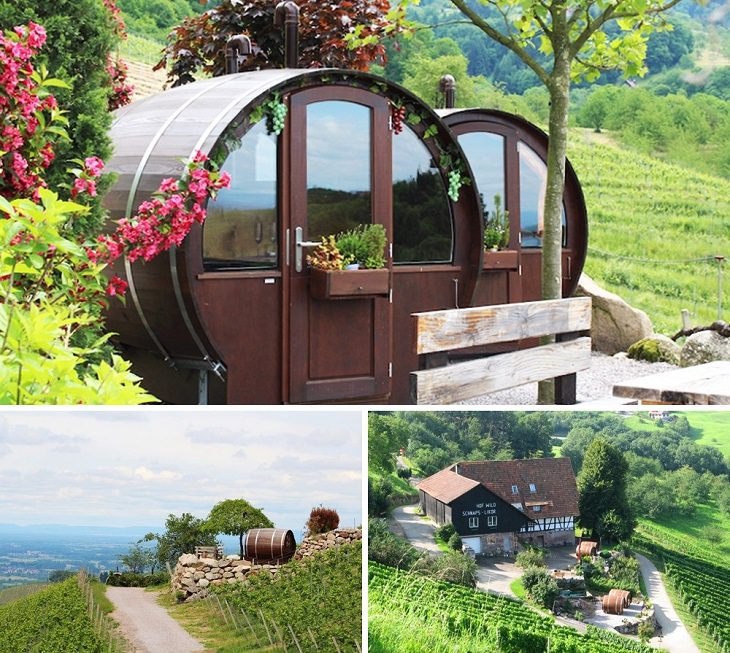 Cost: $180 per night (for 2 adults)
This hotel is notable for its guest rooms that look like giant wine barrels. The hotel sits in a beautiful location, between hills overgrown with trees and next to a village that is famous for its wine-making traditions.
8. Treehouse Lodge, Iquitos, Peru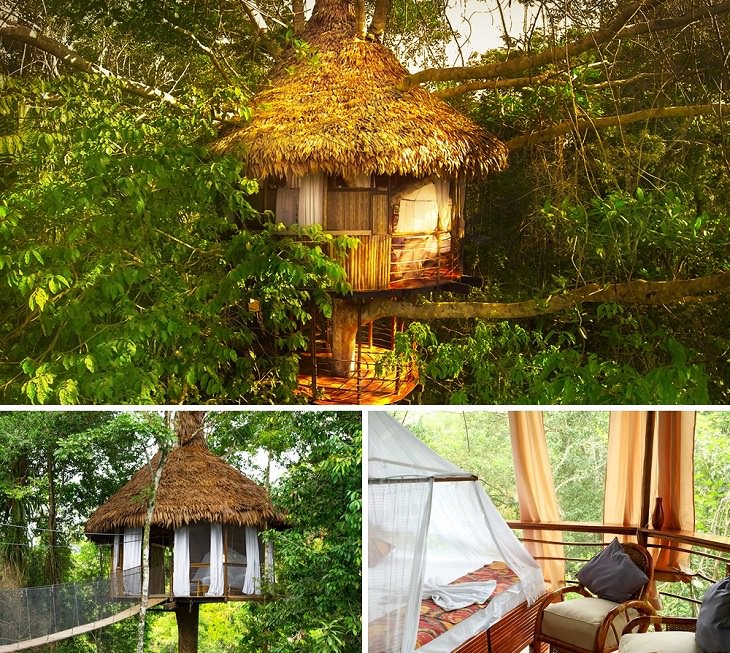 Cost: $1,400 for a 2-night stay for 2 people
This hotel offers its guests the chance to fall asleep to the sound of rain and the songs of birds in the Amazon jungle. These rooms resemble birds' nests, and are connected to each other by wooden bridges. This fantastic set-up allows guests to become one with Peru's nature.
9. Montana Magica Lodge, Neltume, Chile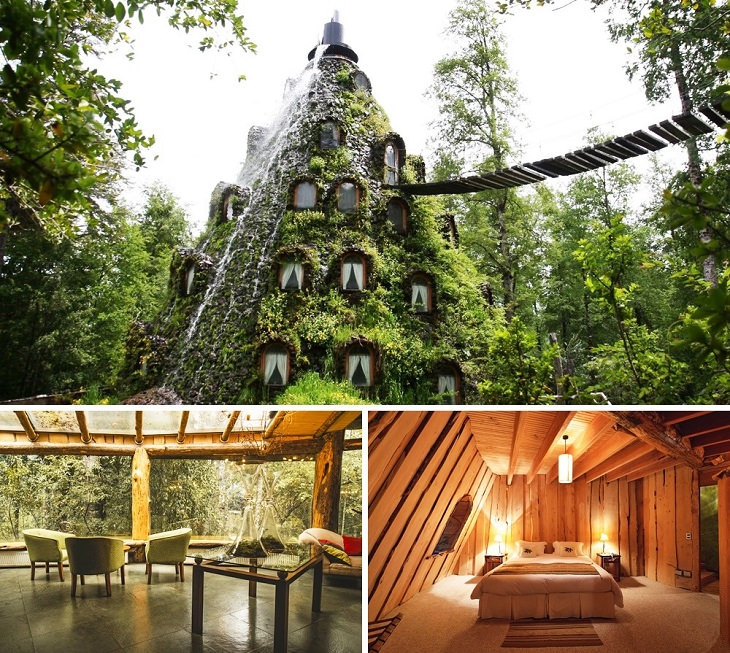 Cost: $420 for a 2-night stay
This fairytale mountain home is located in the Huilo-Huilo National Park in Chile. From the outside, the hotel looks like a volcano, and if it didn't have windows, it would blend in completely with its surroundings. The only way to enter the hotel is via a wooden suspension bridge.
10. Société Duvetnor, Quebec, Canada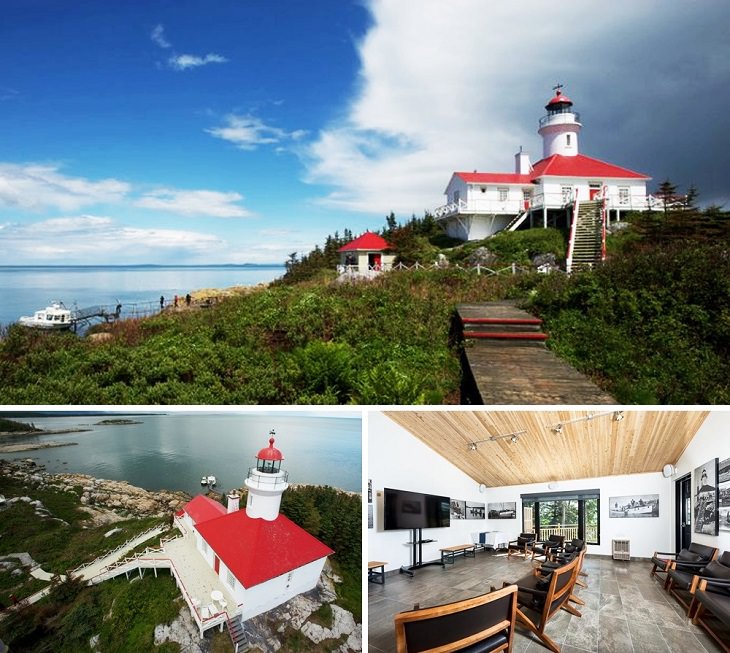 Cost: $175 per night (for 1 person)
This lighthouse, built in 1862 near the Saint Lawrence River, was abandoned after a century, but in 1989 it was turned into a hotel. This building has just 3 two-bed rooms and a common living room decorated in a 19th century style. Guests can birdwatch using the telescope in the tower.
Source: brightside
Images: 1, 2, 3, 4, 5, 6, 7, 8, 9, 10