Melanism is hereditary genetic mutation that results in the development of a dark-colored pigment, melanin, in the skin. It is the opposite of albinism, however unlike albinism, it's not thought to occur in humans. The result? unique and beautiful all-black animals, serving as stark reminders of the diversity of nature, for us all to admire and enjoy:
Melanistic wolves are much less common than their white, gray or brown counterparts.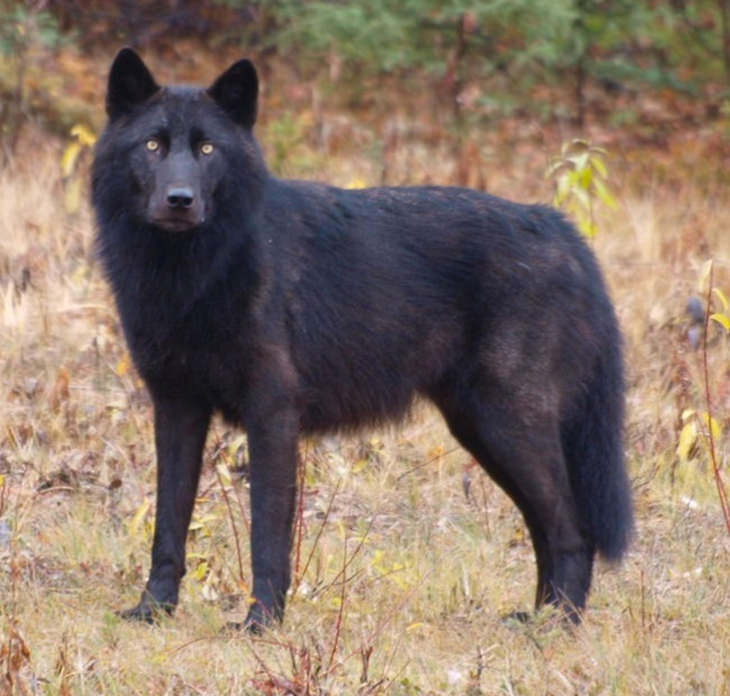 This Ayam Cemani rooster is from a rare Indonesian breed. Specimens cost some $2,500 apiece.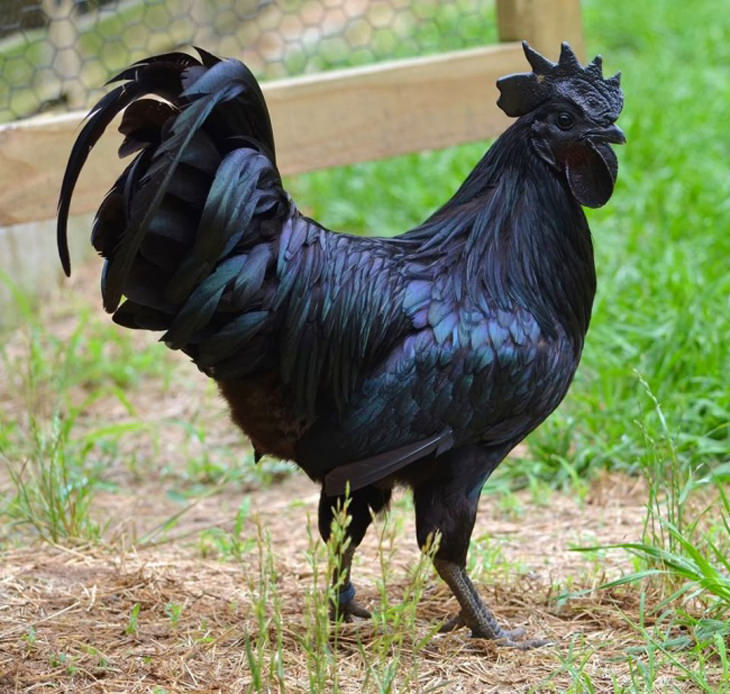 There are 12 different species of feline prone to melanism. This is a serval.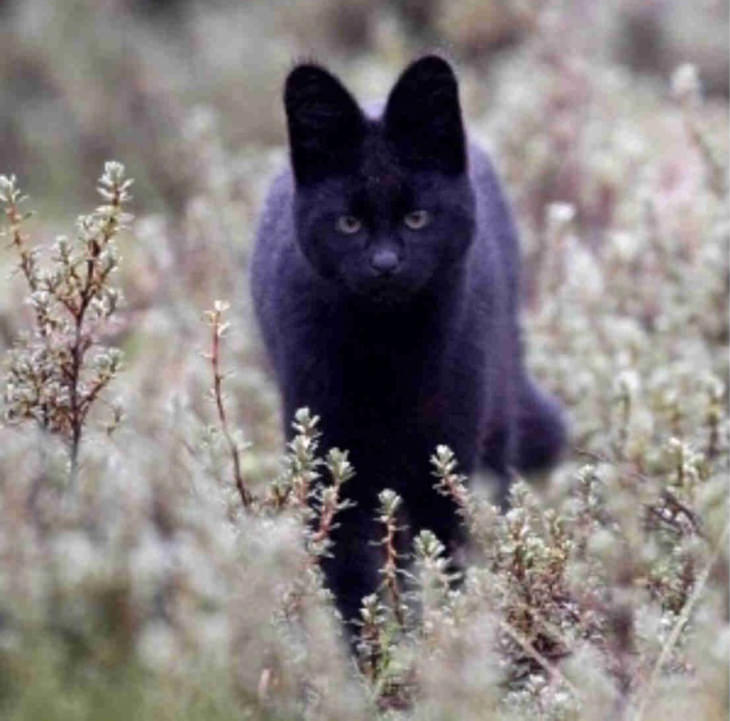 This jaguar has incomplete melanism - it's only partially black.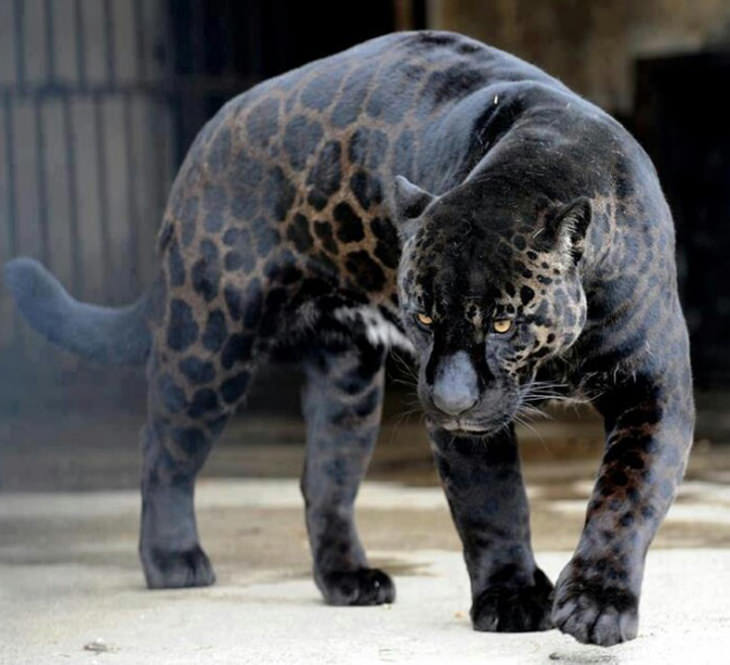 A rather unique-looking giraffe!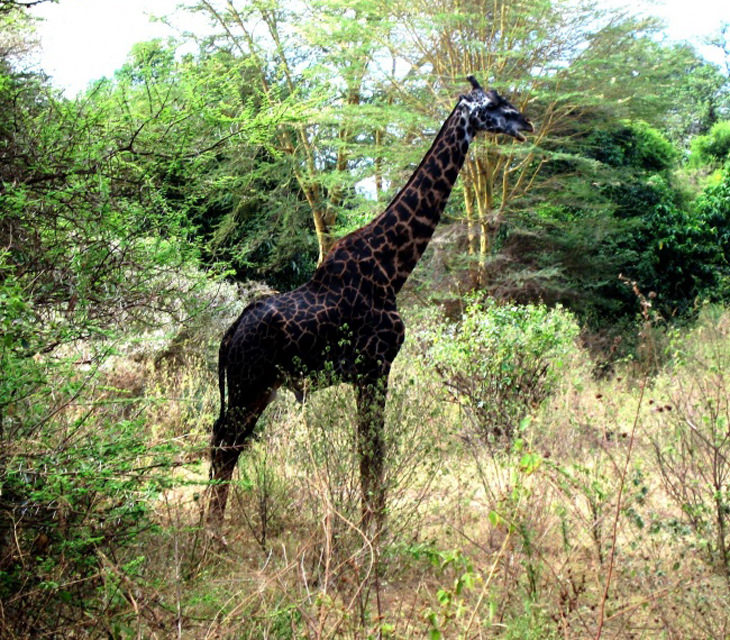 Although melanism usually arises as a result of environmental conditions, that isn't always the case. Flamingos are a good example.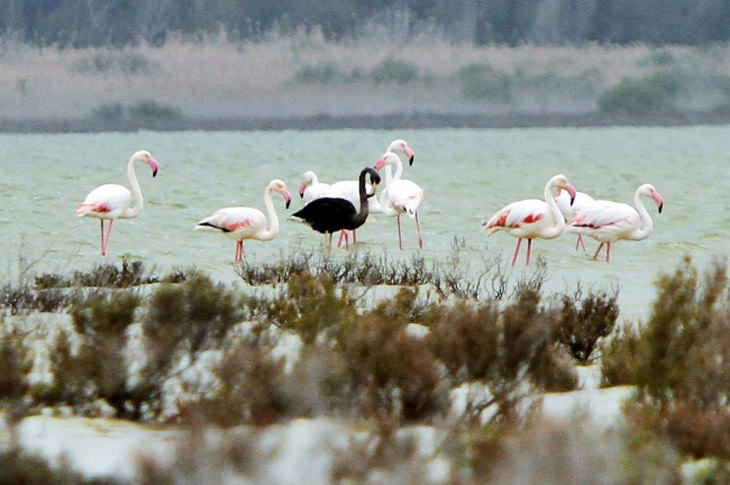 A royal penguin with melanism.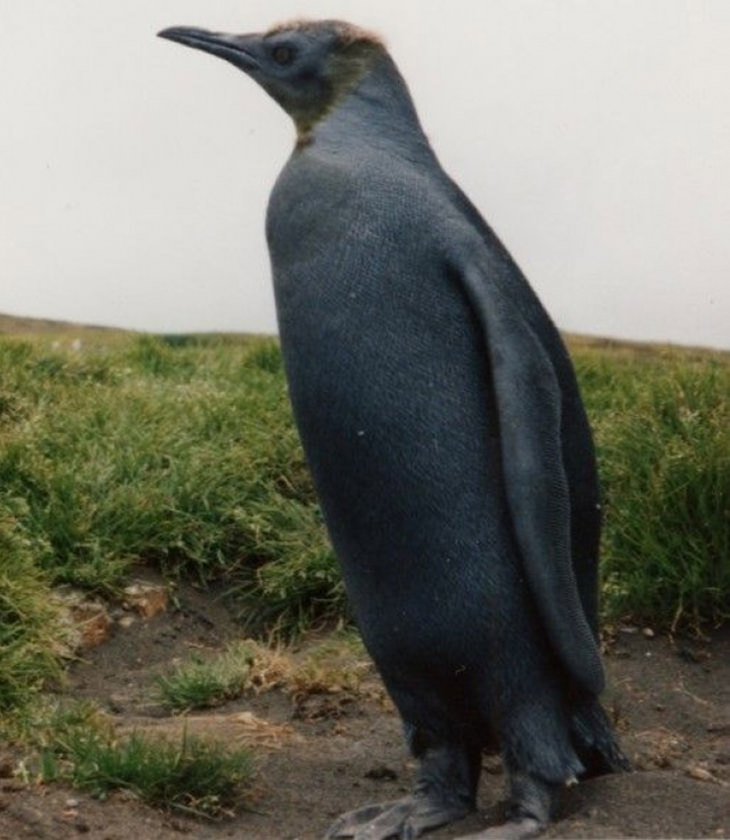 Have you ever seen a deer that looks like this?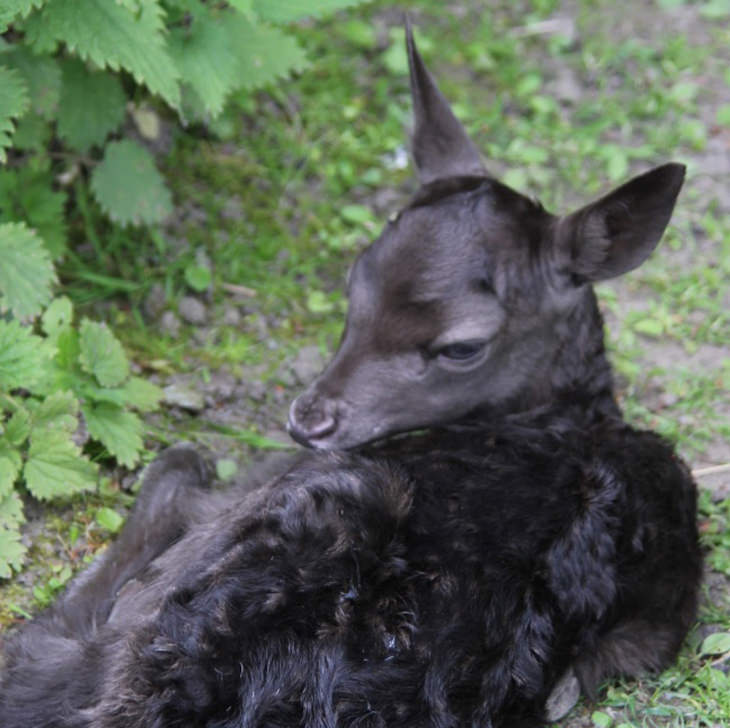 Even domestic animals, such as this Pomeranian, are affected by melanism.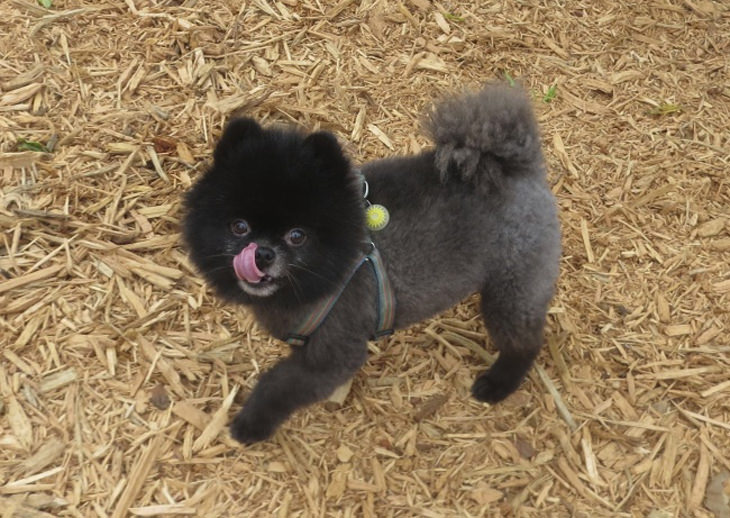 A squirrel that's this color is certainly a rare sight!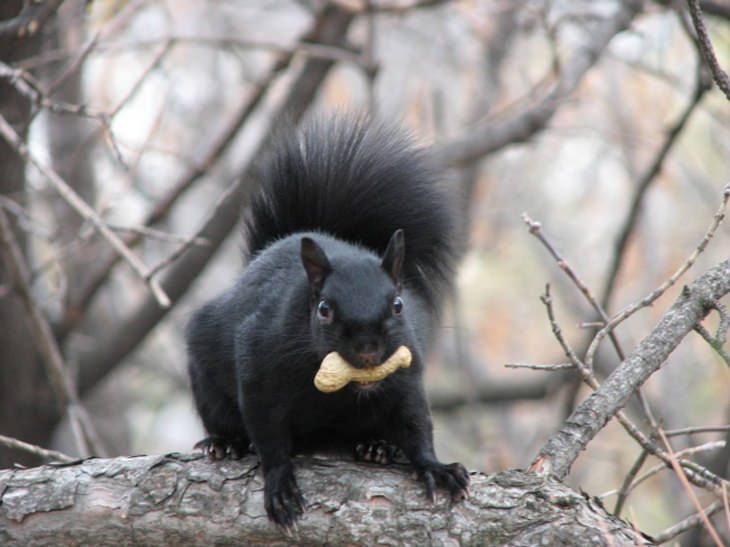 Melanism skips a generation, so this elephant's grandparents would have carried the gene.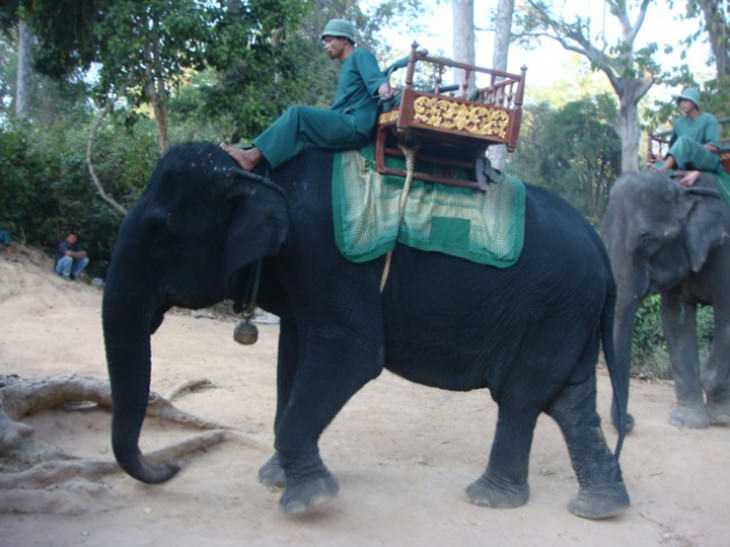 An all-black butterfly is a beautiful creature.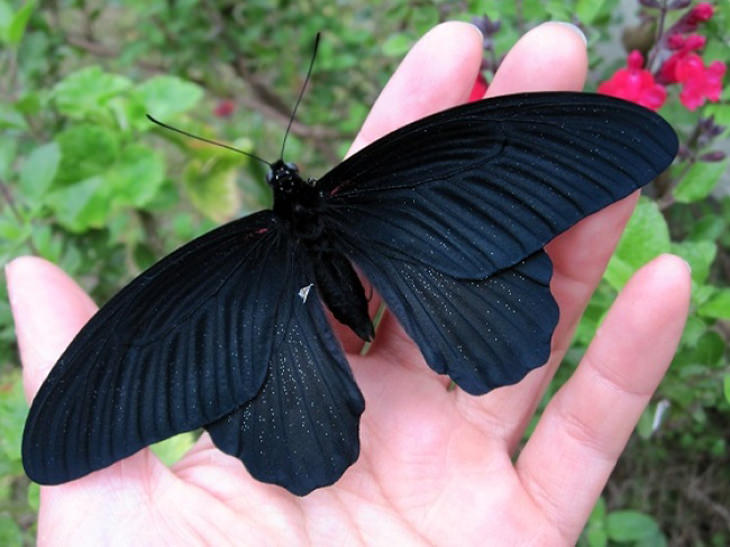 Over time, new cases have been found in species that were thought not to have melanism.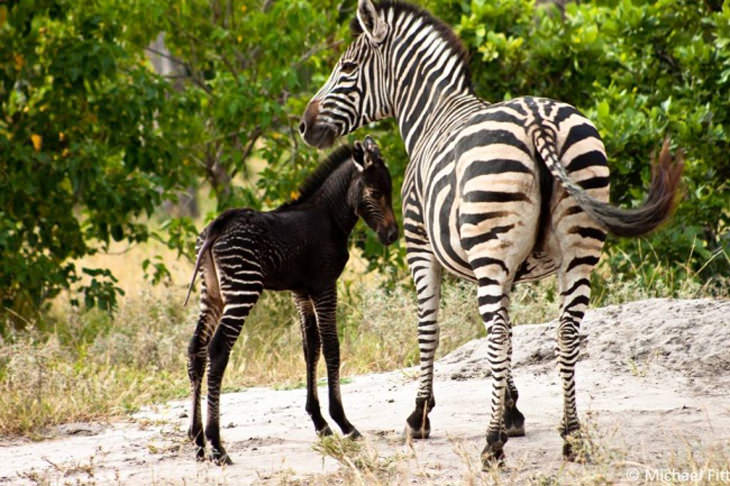 Reptiles actually benefit from melanism because black is a poor light reflector, meaning their bodies retain heat better.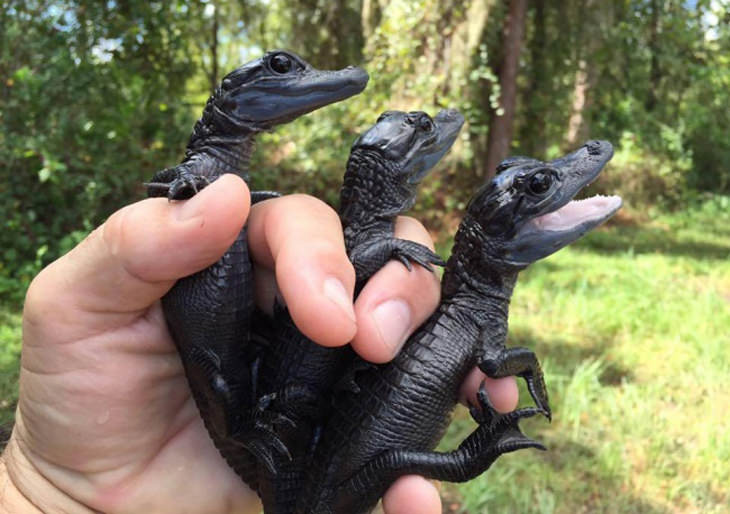 Melanism exists both on land and in water, as this goldfish shows.