Imagine yourselves spending a night at a beautiful hotel, overlooking the vast ocean beneath you. Now imagine you could penetrate the waves with your eyes, see the amazing underwater world, the colorful fish and algae and the glow of the sun through the water.
You can stop pretending now. On the private islands of Fiji, at the Poseidon Resort, this dream can become a reality. Introducing the underwater 5-star hotel!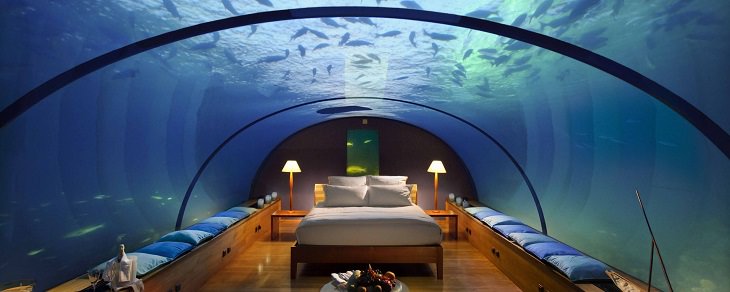 This is the first hotel that is completely underwater, at a depth of 12-40 feet under the waves, in a crystal clear lagoon that offers guests a breathtaking view of coral reefs and the fish that live around them
.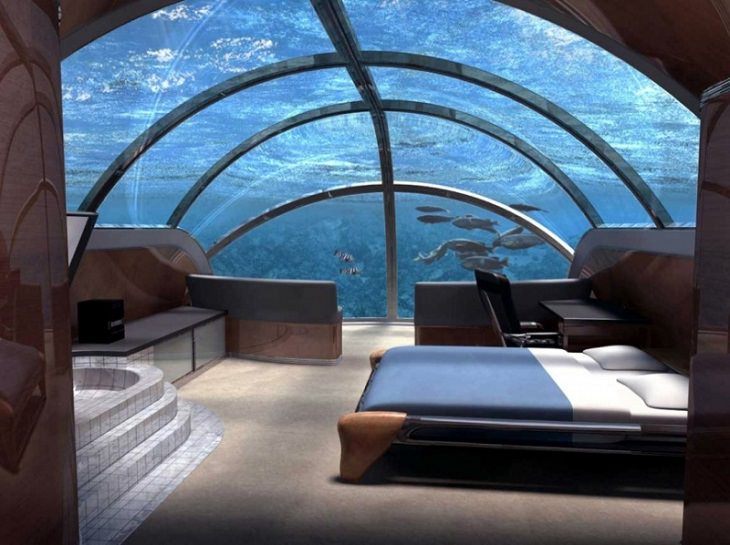 In essence, you get to feel like a fish kept in the most luxurious of aquariums, while the fish swim free! How about that for reversal of positions?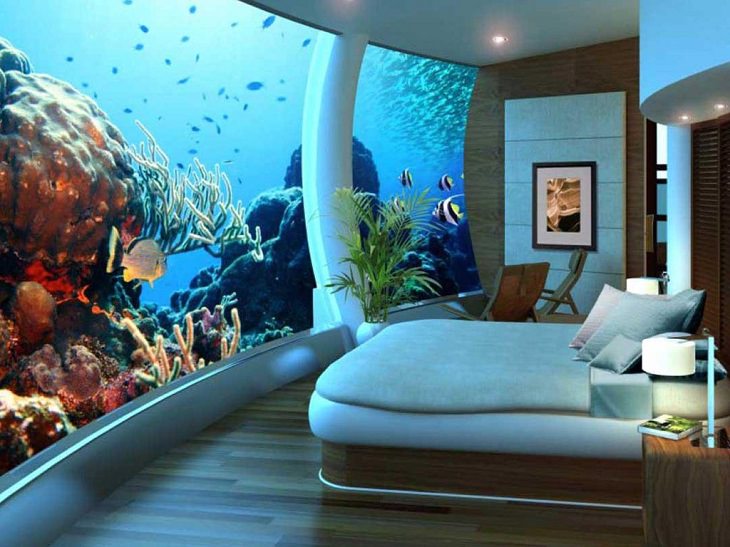 70% of the room will be made of Plexiglas, allowing total immersion in the underwater environment.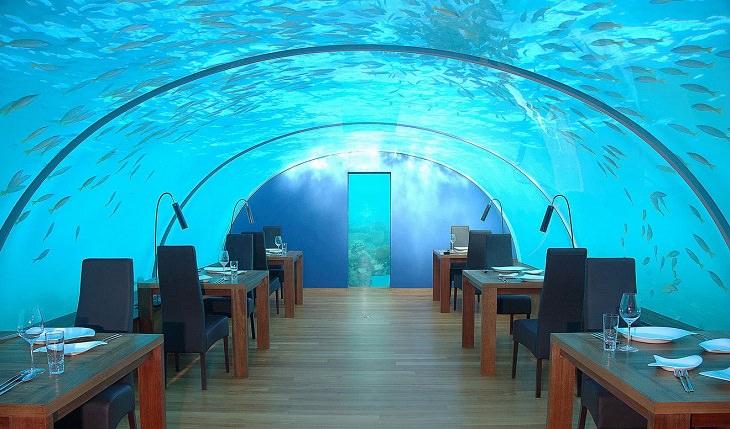 The hotel is going to include 25 suites, guest suites and everything else a hotel offers. Eating in incredible style. We wonder if it's all seafood?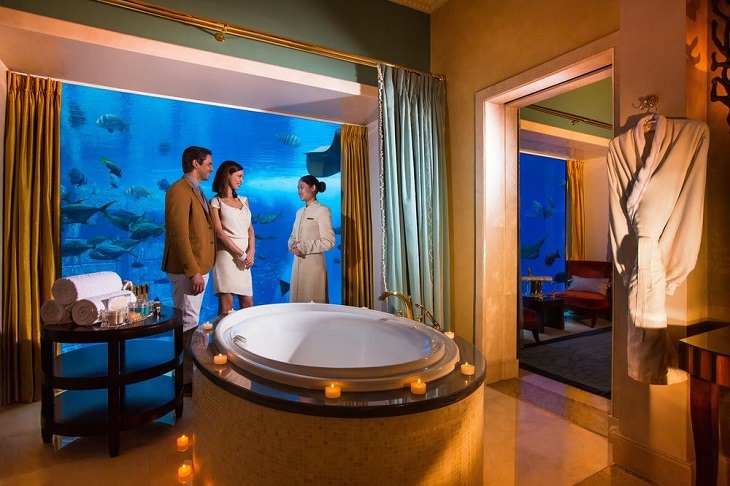 For those guests who have had enough of this spectacular view, they will be able to darken the glass or use 'virtual drapes' to cover them.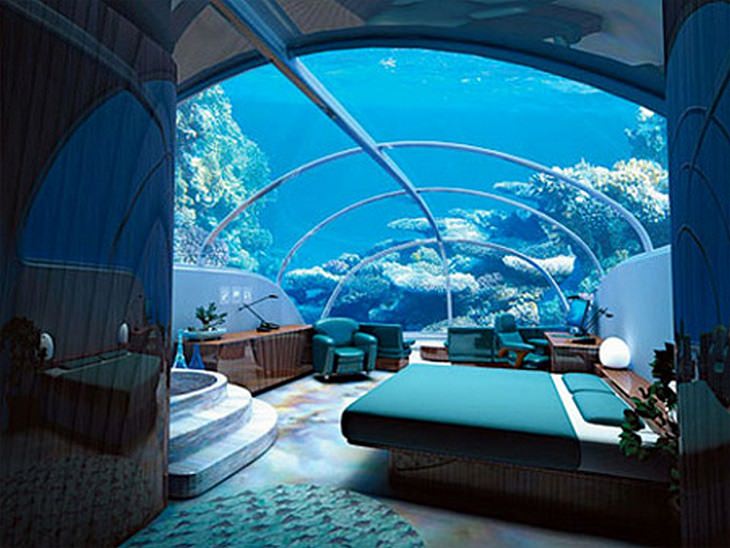 A more beautiful room cannot exist.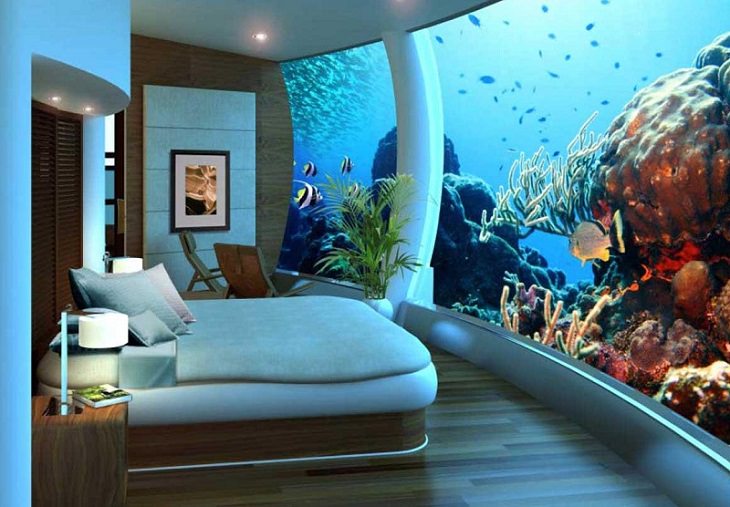 Laying on the bed, looking out at the sea - this is a unique experience.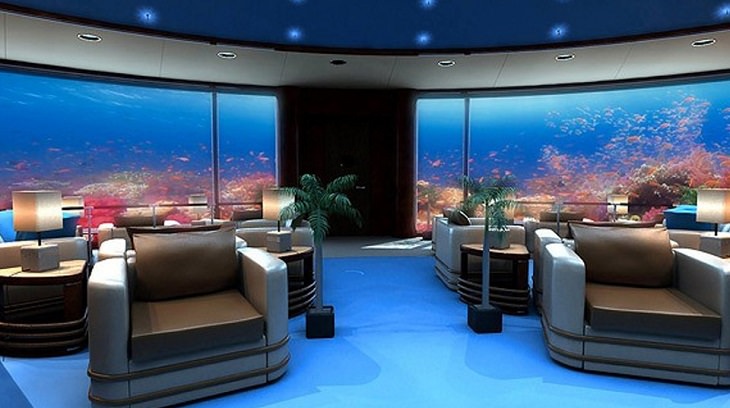 A stylish lounge to enjoy a drink.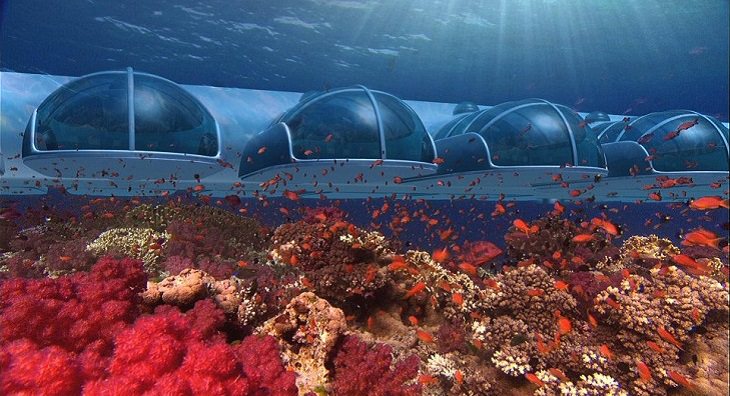 But it doesn't end there, as guests will have access to four personal submarines that will take them around the lagoon.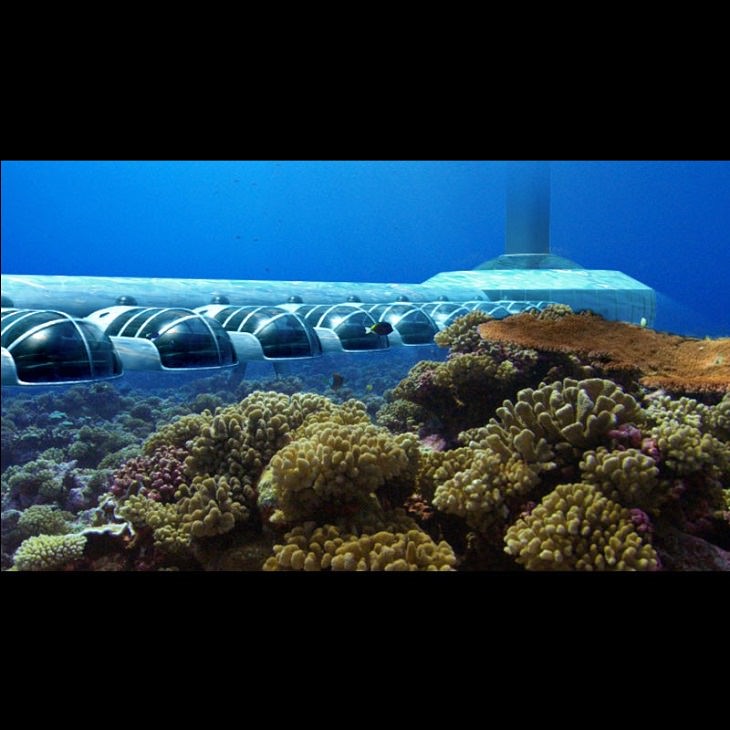 For those worried about safety, the resort claims on its website that its buildings are based on the design of passenger submarines, which it describes as 'statistically the world's safest form of transportation'.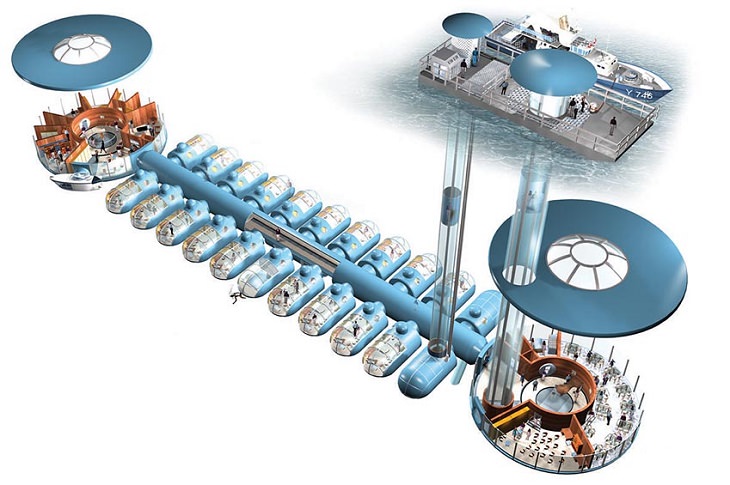 The hotel will be accessed through a special elevator that will take visitors down from the beach.
Out of the water, visitors will find tennis courts, a spa and a 9-hole golf resort waiting for them.
However, this amazing resort fits the pocket of the rich or those who are willing to spend on a once-in-a-lifetime experience. The cost of a room for a week is $15,000 per person. So if you are planning a romantic week under the sea, you'll have to shell $30,000 for the experience.