Malaysia, located in the South China Sea, is a melting pot of cultures. Sharing its borders with Thailand, Brunei and Indonesia, it has a relatively central position that shouldn't be ignored when traveling around Southeast Asia. It is Malaysia's diversity that makes it such a fascinating place to visit. In the same country, you can explore bustling modern cities, explore architecture from the colonial days, relax on some of the world's most beautiful beaches and take a hike through lush jungles.
Below are ten reasons why you should visit Malaysia: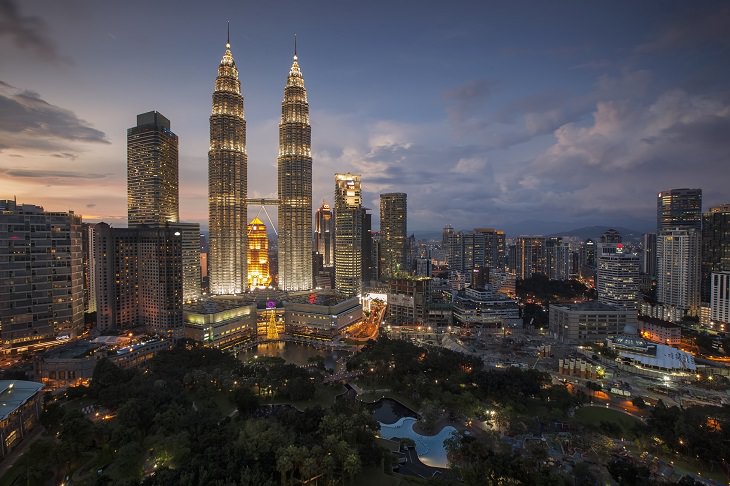 Kuala Lumpur, the capital city of Malaysia, is a great place to admire the modern architecture which typifies Malaysia. The contemporary skyscrapers in the city create one of the continent's most iconic skylines. If you have the time, go and see the Petronas Twin Towers, which can be found in the Golden Triangle district. These were once the tallest buildings in the world and are just a short walk from other incredible buildings such as the KL Tower.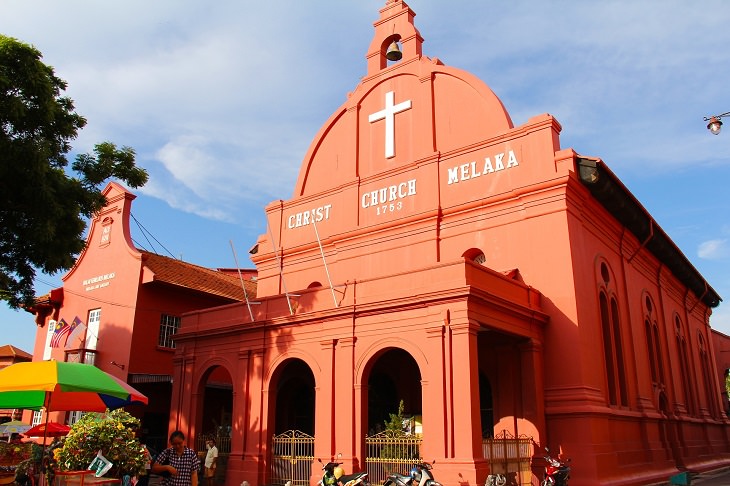 Due to its long colonial history, Malaysia boasts a wide array of colonial architecture. If you're interested in this type of thing, then there is no better place to visit than Melaka. This city has been ruled by the Dutch, British and the Portuguese, which is reflected in its architecture. Some of the buildings that you can visit include the oldest Protestant church in the country, the ruins of a 16th century Portuguese fortress and the Stadthuys Town Hall; the oldest and largest Dutch building in the area.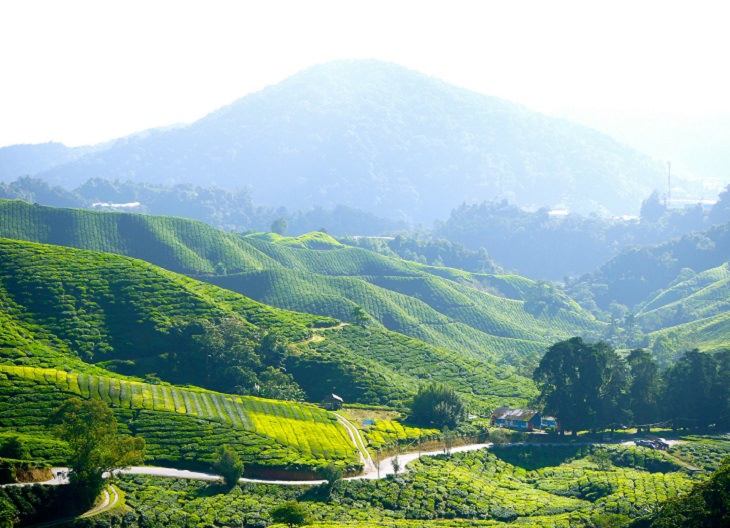 The tea industry has been a part of development and trade in Malaysia for a long period of time. In the Cameron Highlands, you can go on a tour of the nation's biggest tea company, walk through the plantation or taste some of the local teas at the smaller plantations in the area.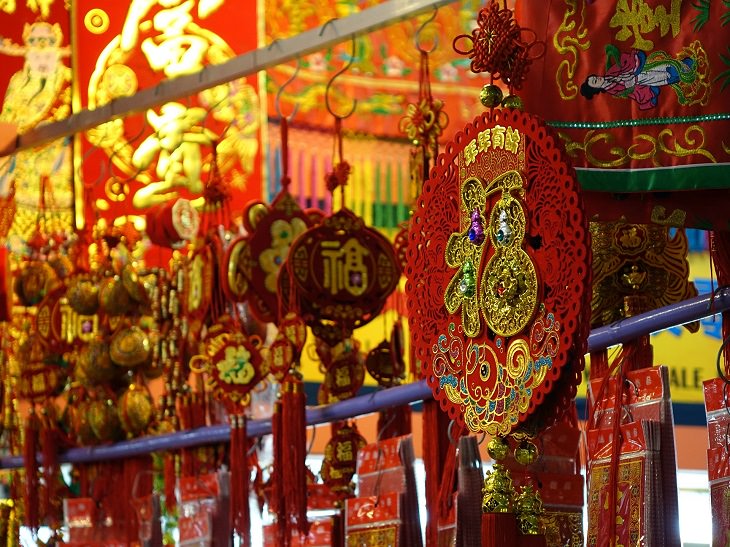 Over its history, Malaysia has been heavily influenced and colonized by cultures from all around the world. Its proximity to China means that it's home to extraordinary Chinese cuisine and heritage. You can experience China's influence on Malaysia by exploring one of the many Chinatowns; the largest being George Town. At George Town you can see two century-year-old Kuan Yin Teng Temple or indulge in the local street fares. Don't miss out on trying some local dim sum or hot egg waffles.
5. Diving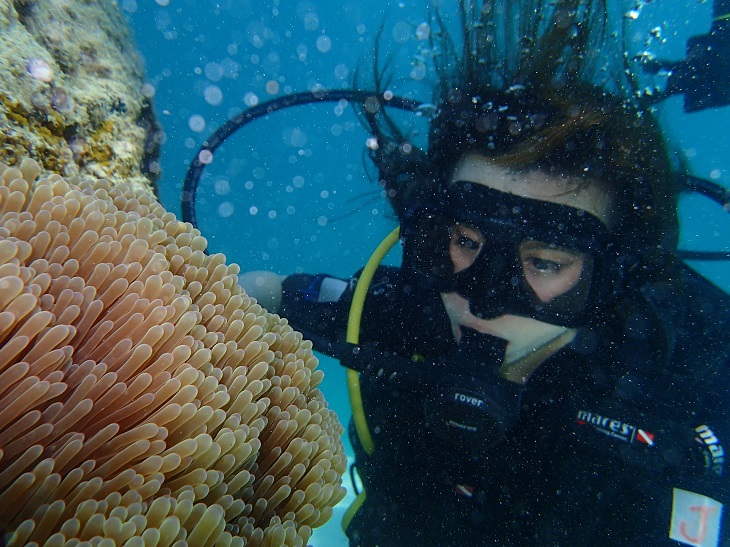 Many people visit Malaysia to go diving, as they have some of the best dive sites in the world. One of these spots is Sipidian; just off the tip of Malaysian Borneo. Diving in these protected waters is limited to a certain amount of people each day and provides you with the chance to see sharks, parrotfish, barracudas, turtles, and the like. If you can't make it to Sipidan, islands like Tioman and Redang are also excellent spots to go diving.
6. Hiking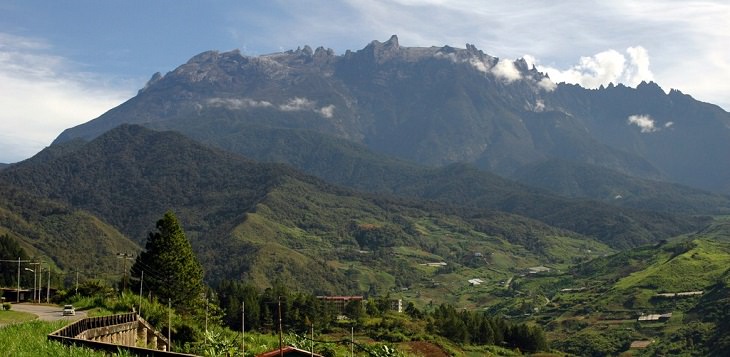 Hiking might not be one of the first things to come to your mind when thinking about Malaysia, but it actually possesses quite a number of brilliant hiking spots. The best one has got to be Mount Kinabulu (in the state of Sabah). Mount Kinabulu has miles of hiking trails which pass through six different vegetation zones at various elevations. If you want to climb to the summit, then expect to spend around two days hiking.
7. Wildlife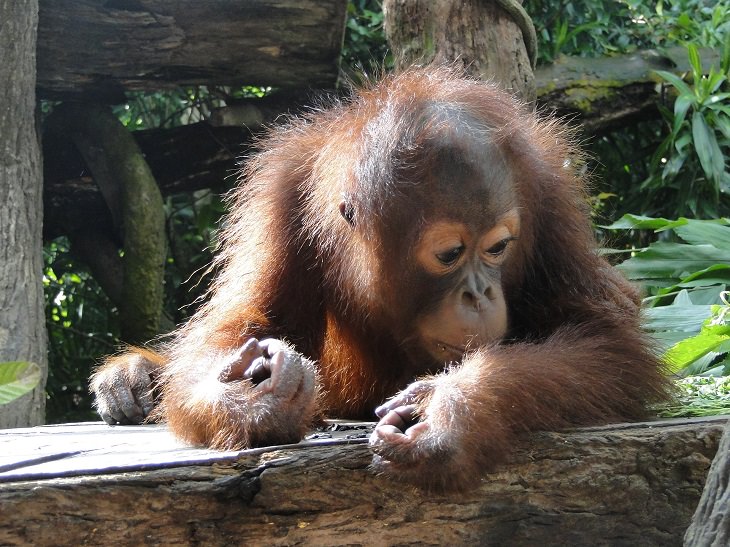 A vast percentage of Malaysia is undeveloped which allows wildlife to flourish and roam free. One of the best spots to see the local wildlife in their natural habitat is Taman Negara National Park. Here you can spot boars, tapirs, deer, monkeys and a wide variety of birds and insects. Guided tours can take you up close and personal with animals such as elephants, tigers, rhinos and orangutans.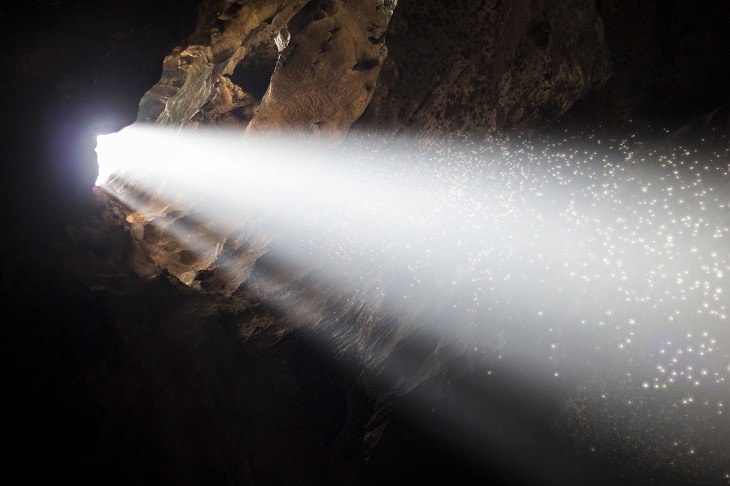 If you are interested in visiting caves then the best place to go is Gunung Mulu National Park which is in Sarawak (on the island of Borneo). This park goes back more than 3000 years and is well-known for its incredible caves. If you're staying in Kuala Lumpur (or close to), you can take a day trip to the Batu Caves, which offer challenging hikes and beautiful scenery.
9. Diverse Culture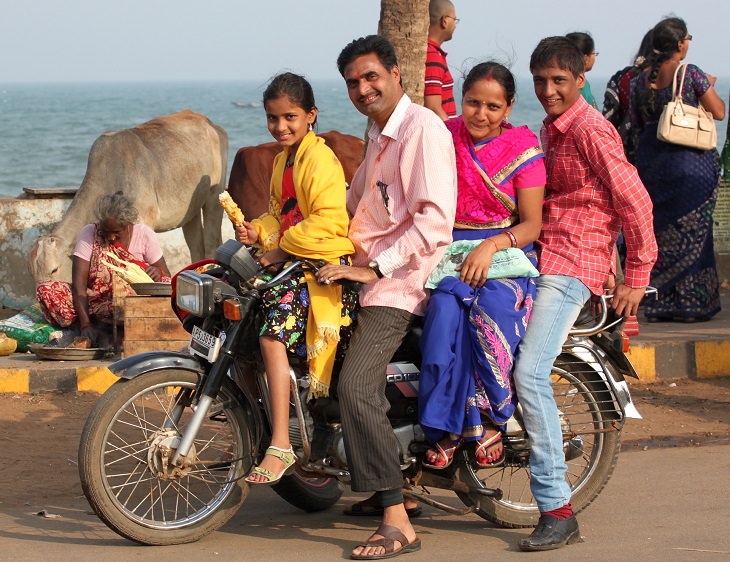 There are a mixture of Asian cultures in Malaysia. Malays roughly make up half the population, Chinese make up around one quarter, and there is quite a strong Indian community. To add to this, the Orang Asli people, indigenous to Malaysia, account for around 12% of the population. These different groups all live together in harmony and help give the country its vibrant culture.
10. Beaches and Islands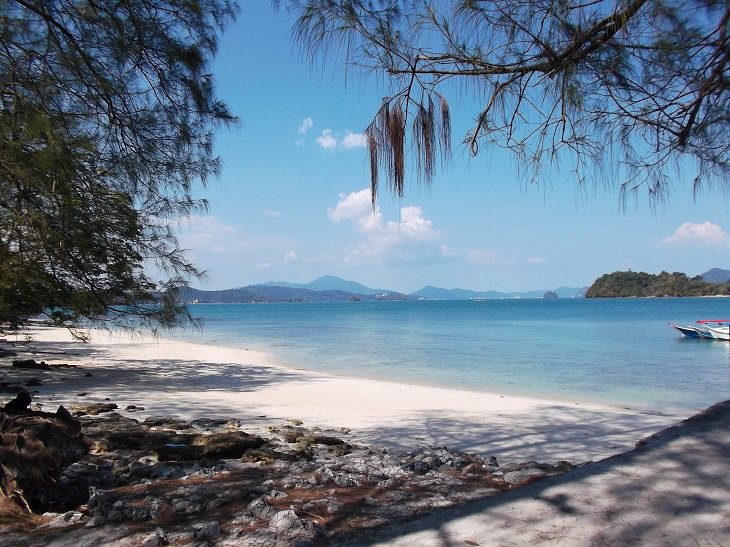 As it's a tropical country, you will not be surprised to hear that Malaysia has plenty of beautiful beaches. There are some great beaches on the mainland, but Malaysia's islands are more popular for beach lovers. Langkawi is the best spot for a beach vacation. However, if you are looking for something a bit more secluded then Redang is the place to go.
H/T: touropia
Photos courtesy of pixabay and wikipedia
Related articles:
Travel Collection: 17 Beautiful Asian Countries