Onion rings are (probably) the most delicious snack there is, and the only way to improve them - that I can think of - is to make them with your favorite beer. Luckily that's just what kitchen queen Martha Stewart has put together with this easy to master recipe. Watch her video here and then save the tantalizing recipe below.
Ingredients
• 2 large white onions
• Ice water for the onions (incl. 2 tbsp. for the batter)
• 2 cups flour
• ½ tsp. baking powder
• 1 tsp. salt
• ¼ tsp. white pepper
• 1 cup beer
• Cooking oil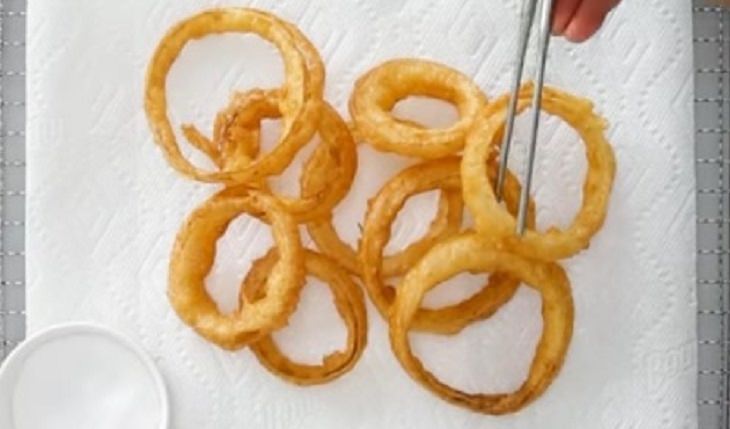 Directions
1. Slice the onions thickly, and separate the rings.
2. Add the onions to a bowl of ice water.
3. In a separate large bowl, add 1 cup of flour, baking powder, salt, and white pepper together. Mix the ingredients with a whisk.
4. Pour the cup of beer into the batter mixture with 2 added tbsp. of ice water. Then whisk the batter.
5. Dry out the onions on a sheet of kitchen paper.
6. Fill another bowl with a further cup of flour. Dip one onion ring at a time into the flour, coating it thoroughly, before then dipping the same onion ring into the batter.
7. Take the onion rings out with a fork and add them to the hot oil to deep fry.
8. Take the rings out of the oil when they are crispy and golden. Place them on a sheet of kitchen paper to dry.
9. Serve without sauce and enjoy the taste sensation!