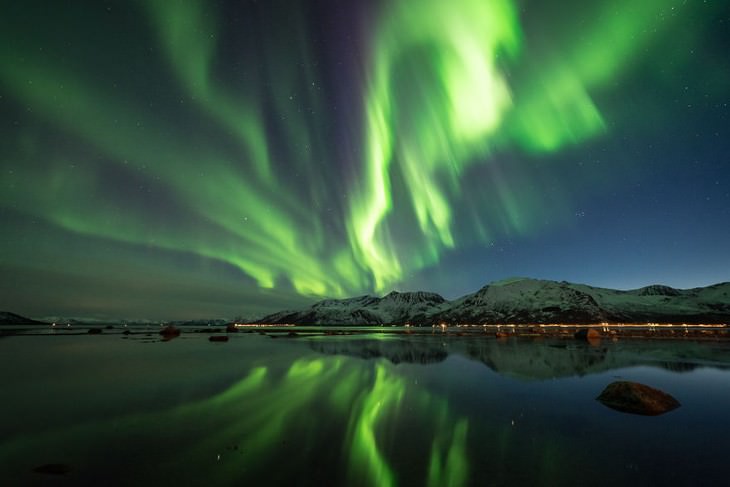 These most incredible lights appeared as a result of a G-2 class geomagnetic storm.
The love hotel of a billion stars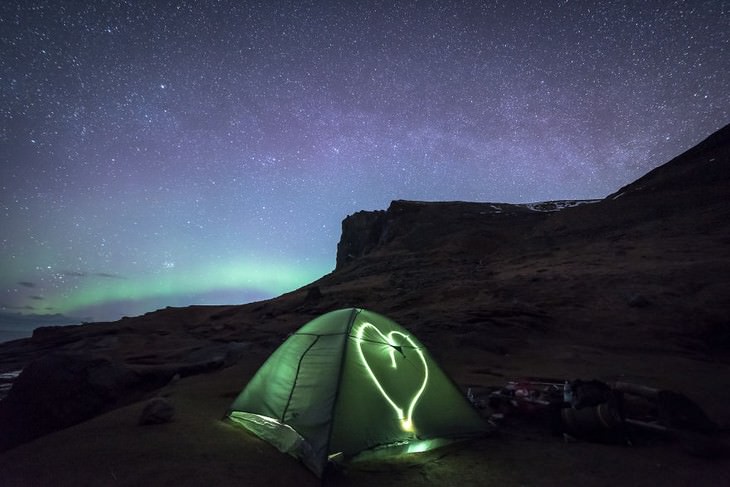 This image was created using a 30-second exposure shot, during which time the photographer used a torch to light-paint the heart.
If only all volcanoes could erupt with such lights!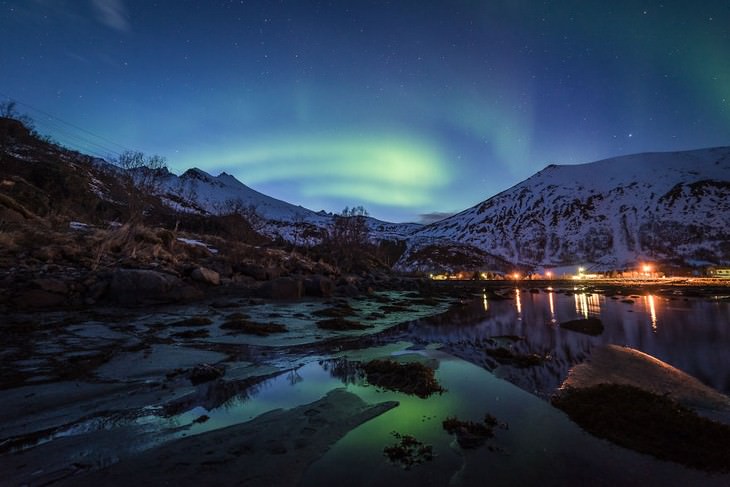 Fortunately, these lights appeared just as the night drew in.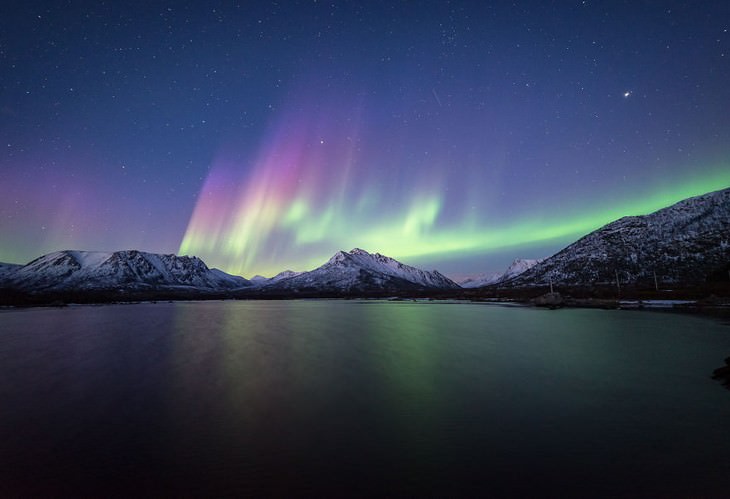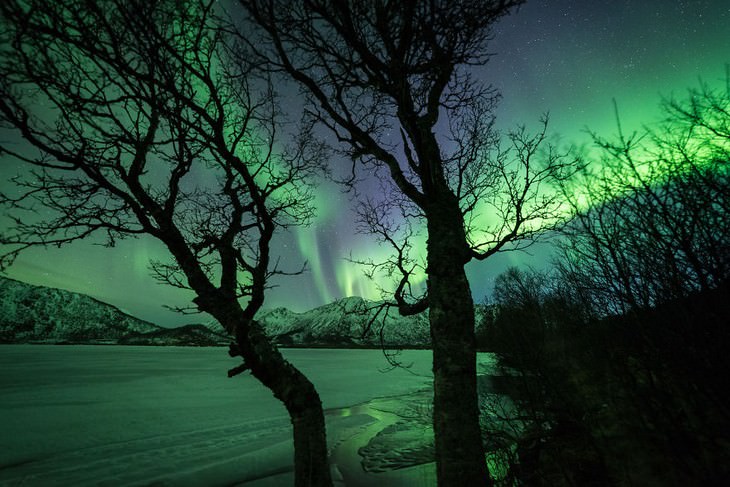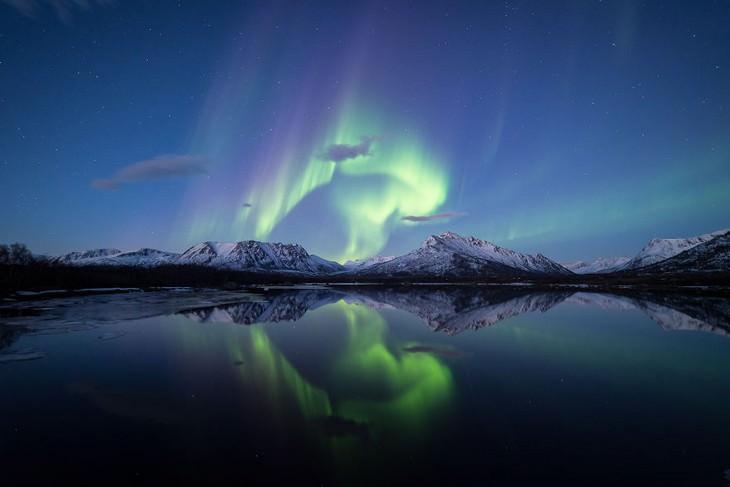 Have you ever heard of a green sky?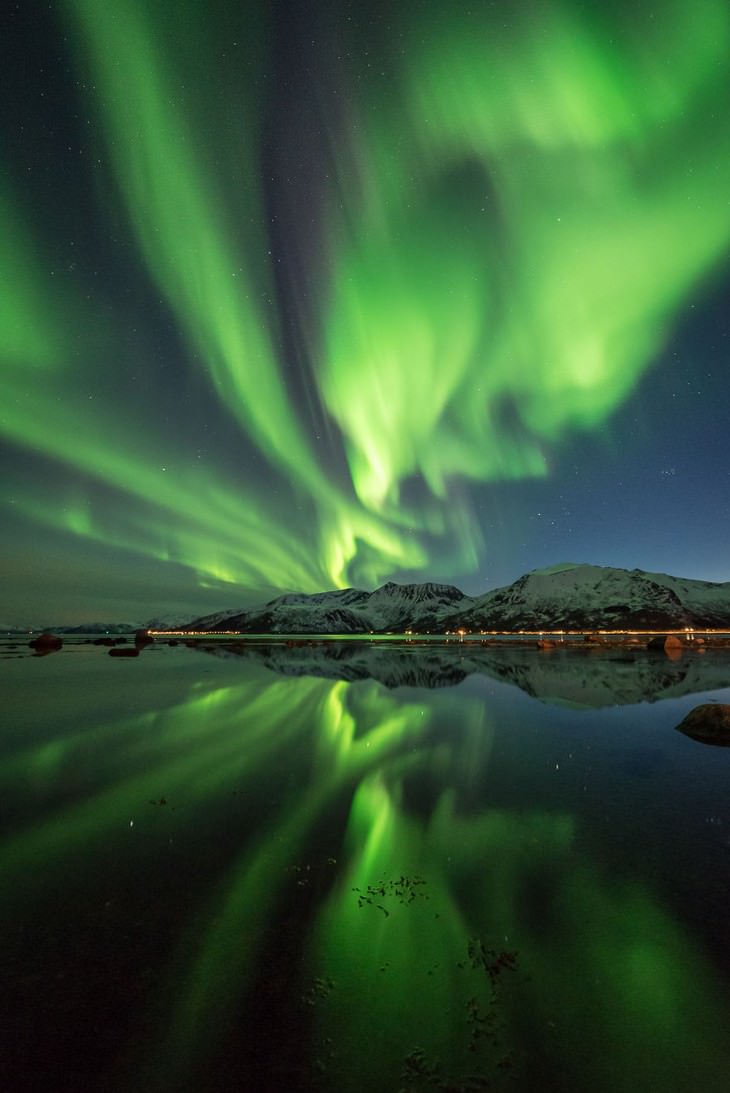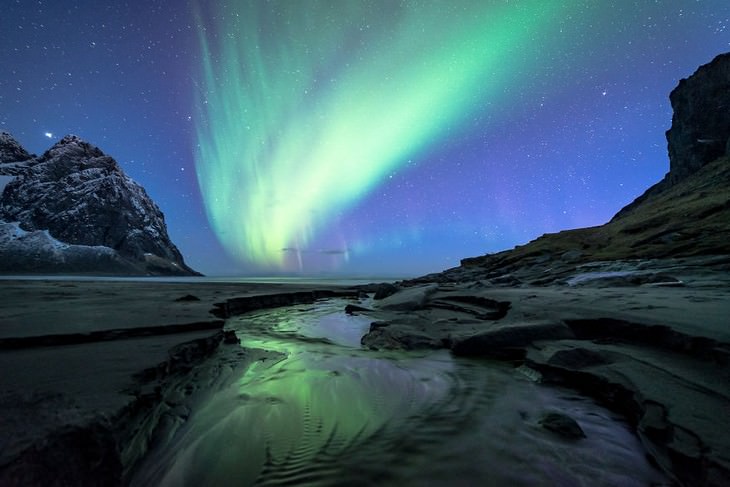 Gentle water falls from the mountains nearby to carve these little streams at Lofoten's Kvalvika beach.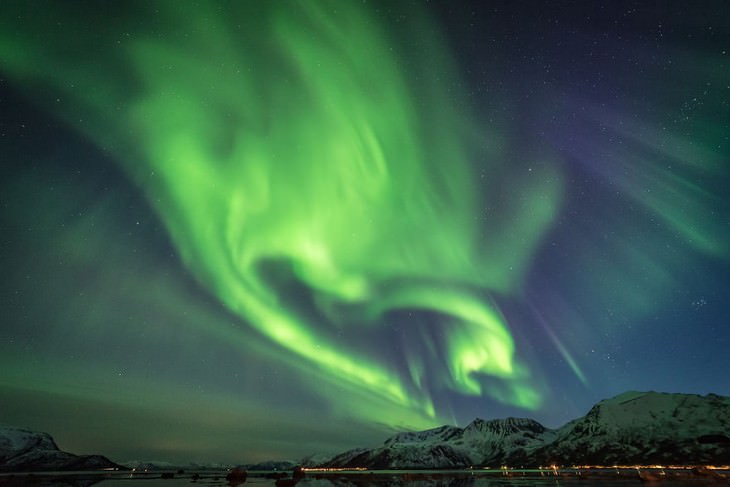 Searching for Aurora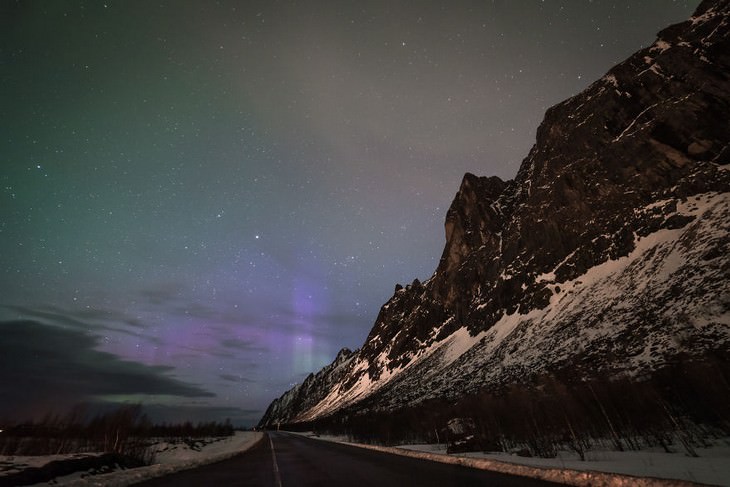 They seem to beckon the photographers to chase after them.
A fantastical coastal scene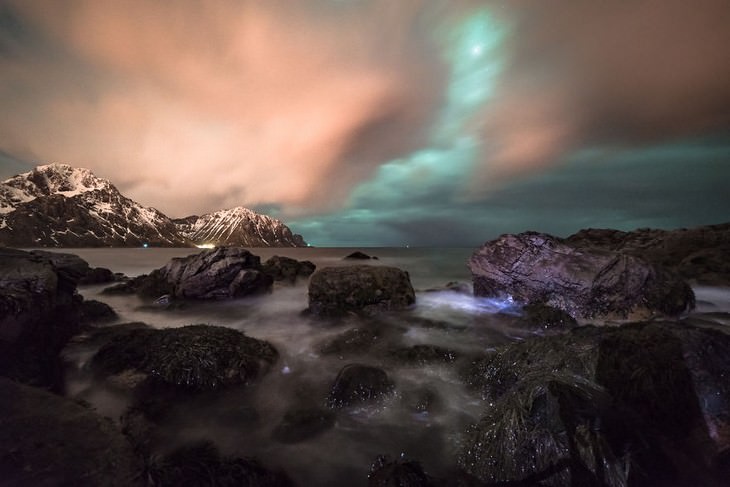 The Aurora light waves strike home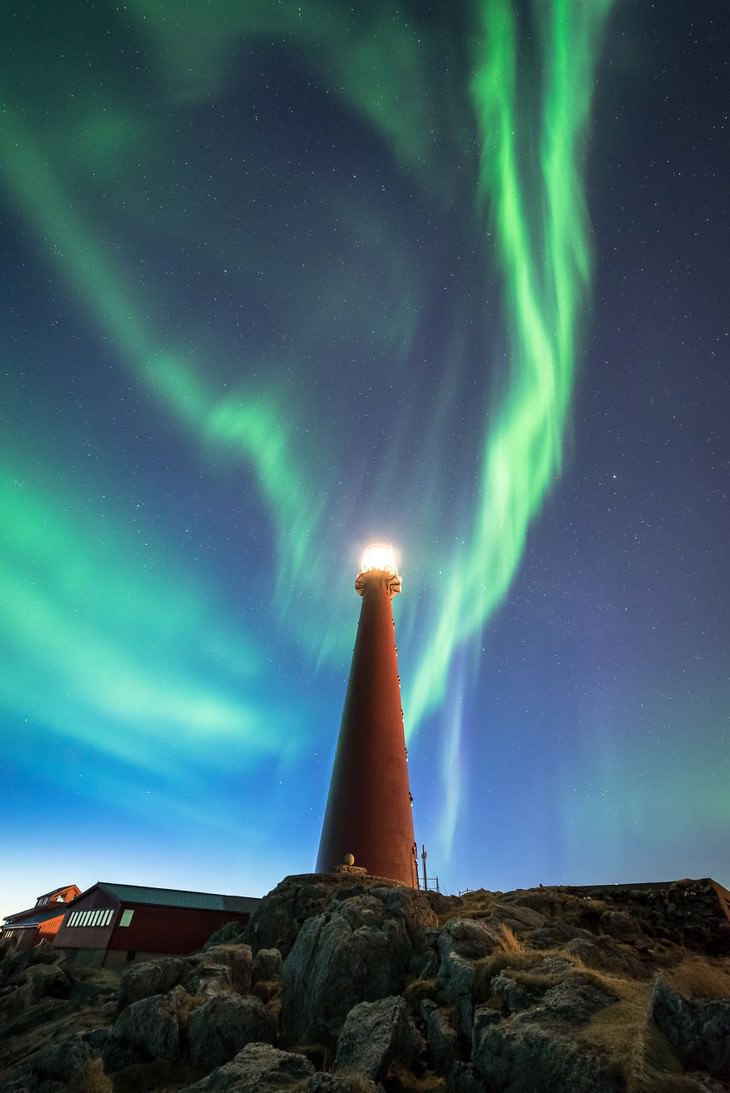 This was the photographer's favorite photograph of the journey. He waited hours for the lights to come to this lighthouse and had only a moment to take the shot. Wasn't it worth the wait!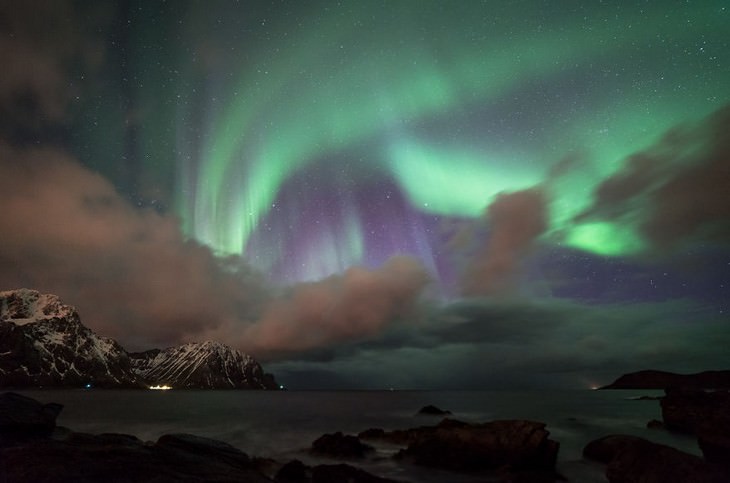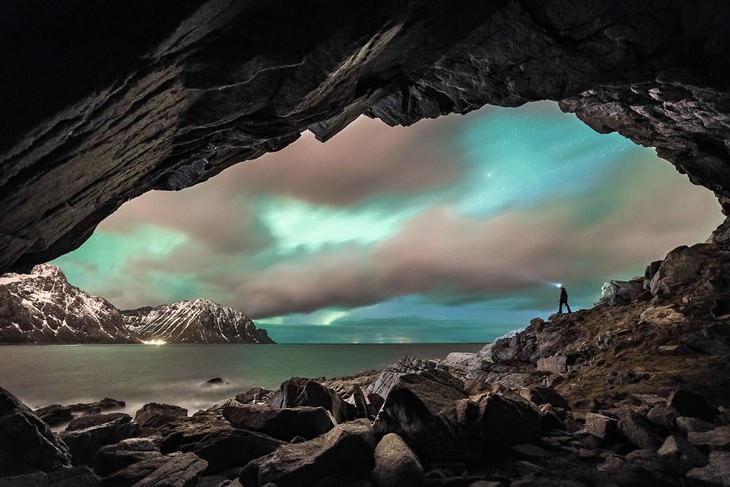 The travel companions spent their evenings in two large caves that were in the area.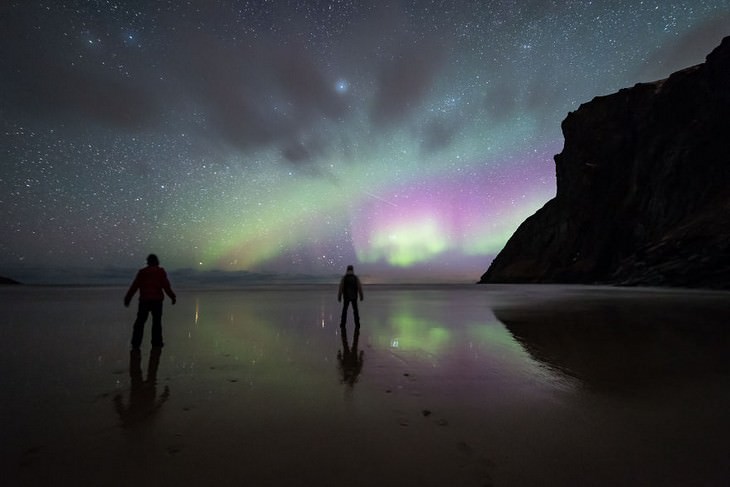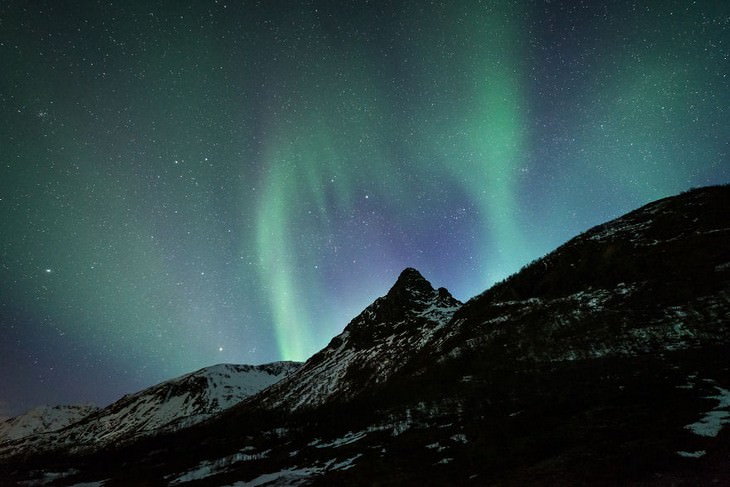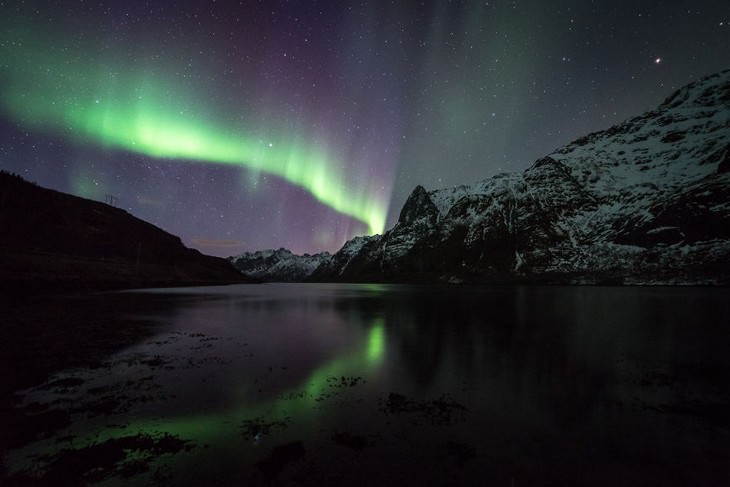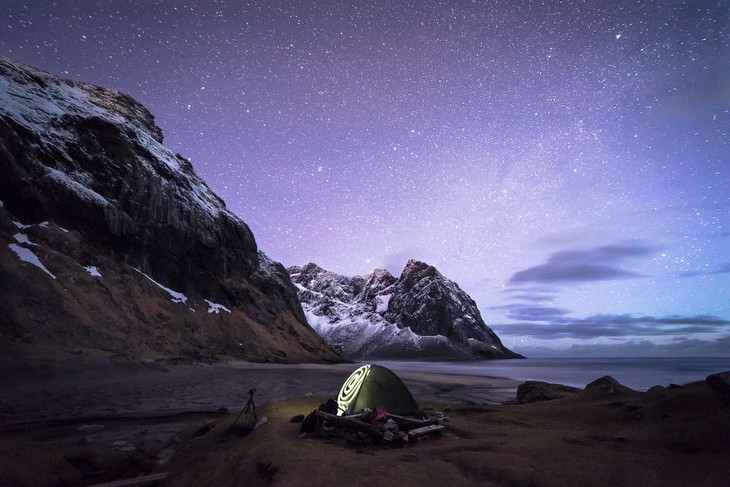 Another artsy light painting, but it hardly competes with the magnificent grandeur above it.
Are these shapes telling us something?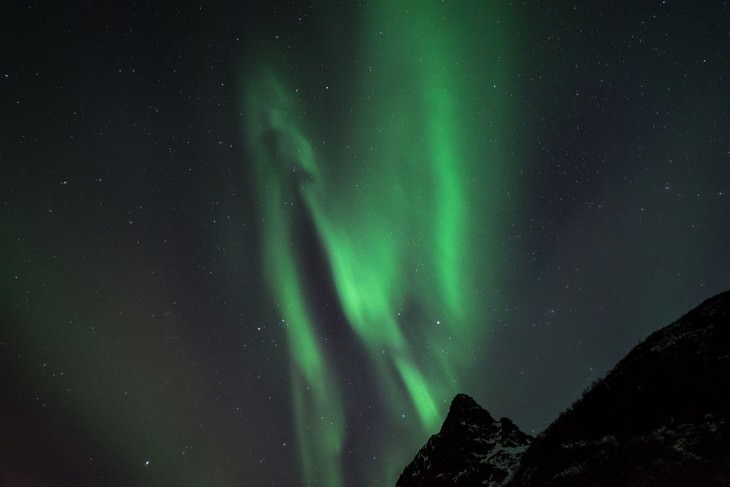 The travelers often tried to make out shapes and signs in the lights they saw.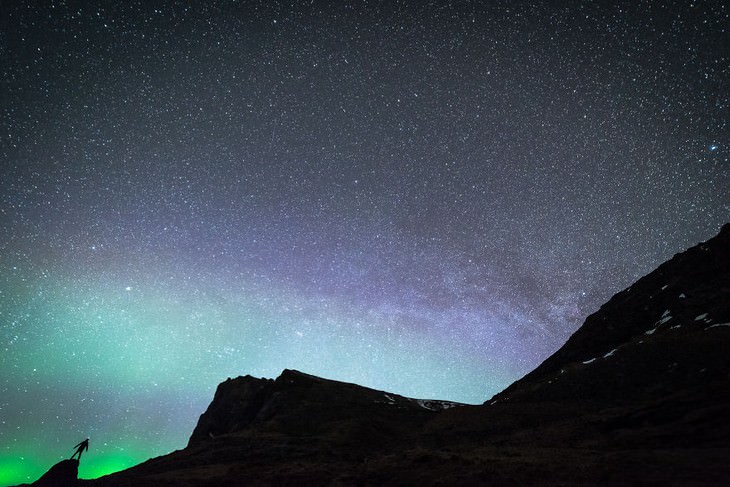 Not many people can boast about a selfie as good as this.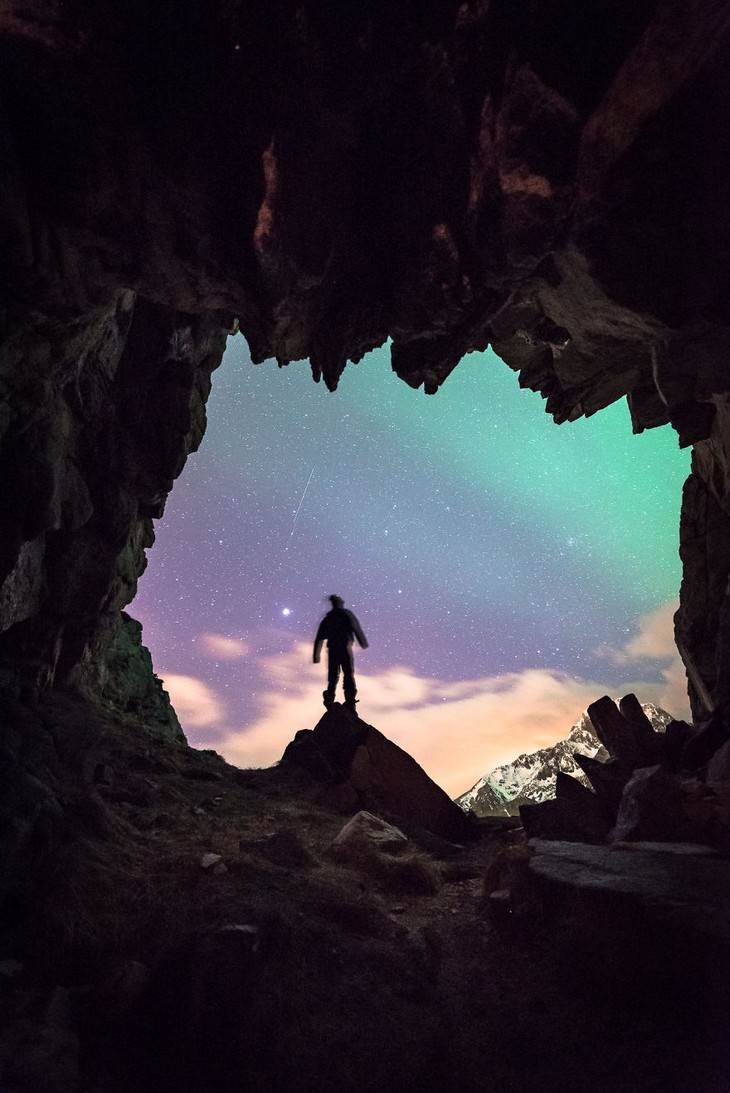 I'm not sure I could go to sleep with so much beauty over my head. Especially in a cave like this.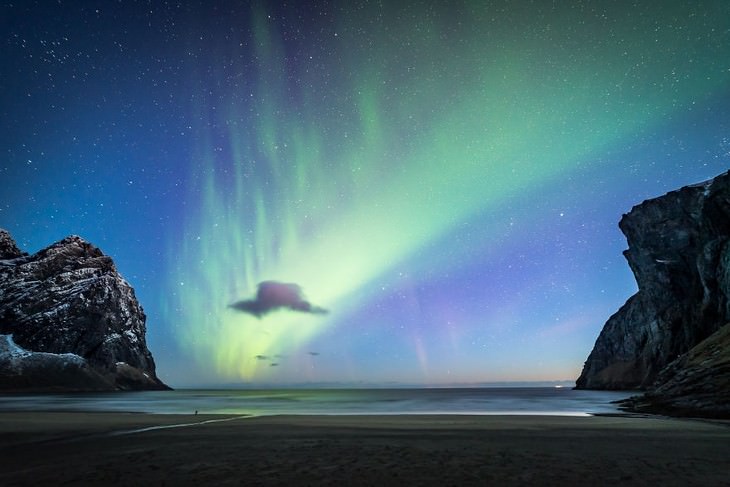 This cloud makes for a very amusing image that looks rather like a U.F.O.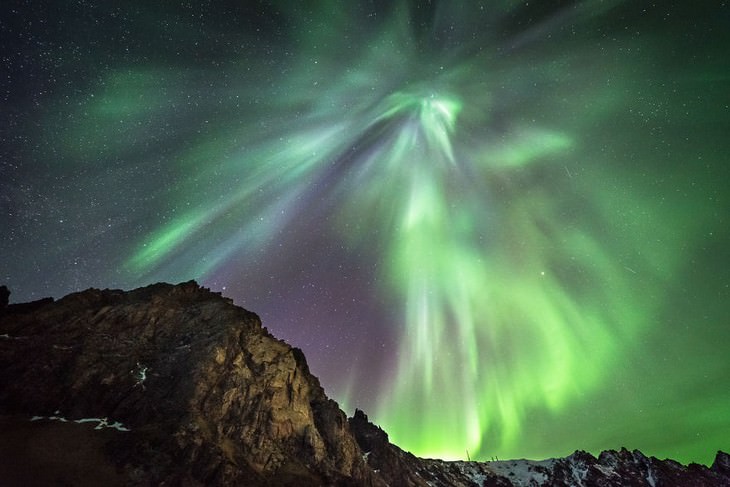 This corona bursts out across the chilly night sky.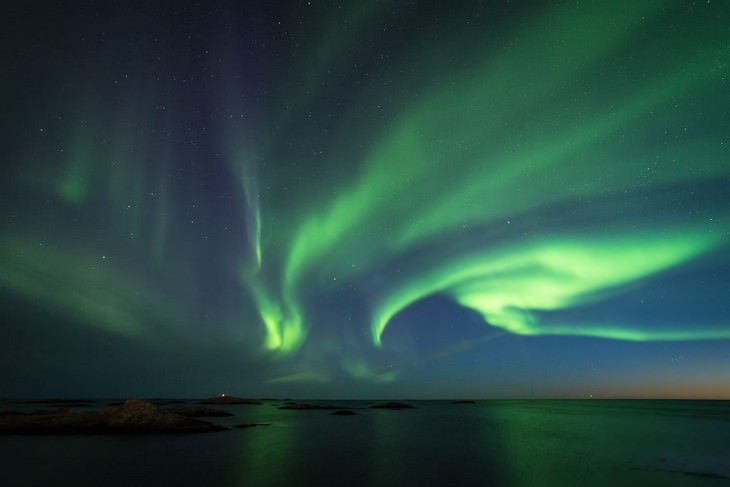 Aurora above a lonesome house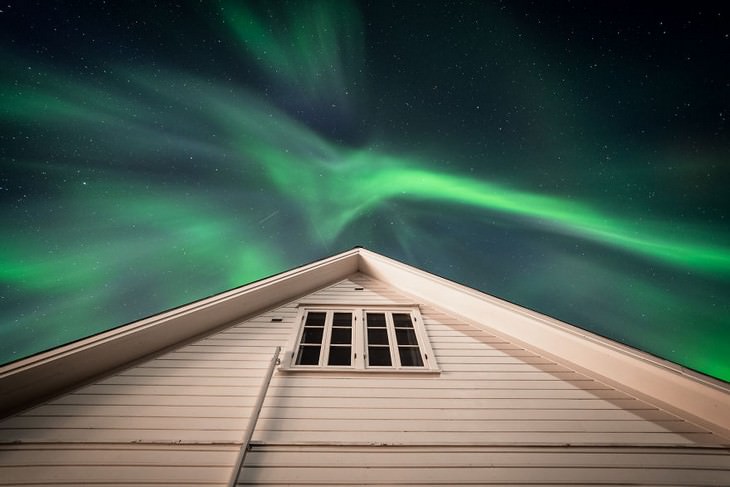 Who wouldn't want to live here? Just imagine the views you could enjoy.
Anyone would do the same thing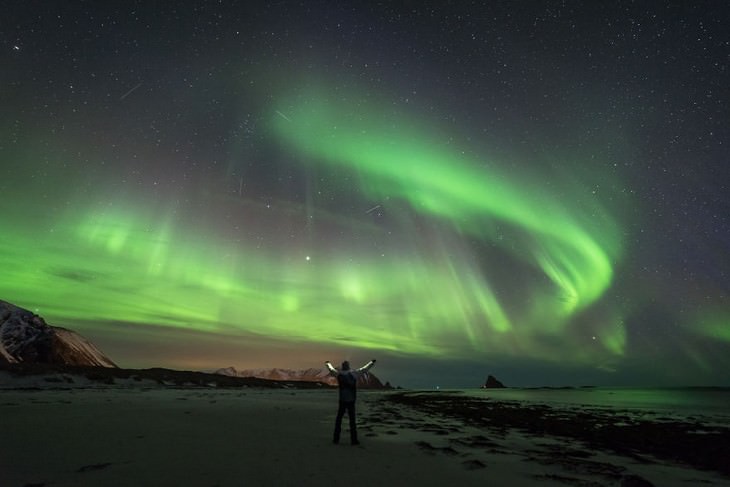 I'm simply amazed by the Aurora. Yet the feeling of awe this photographer felt actually being there is probably ten times greater than I feel seeing his photographs.