Where: From Vancouver to Calgary.
This train route is extremely scenic and has increased in popularity over the years. In 1990 the line carried only 10,000 people. Today it carries over 100,000 a year. Taking the train west to Vancouver, you'll happen upon Castle Mountain, the continental divide, Stony Creek Bridge, as well as the station at Lake Louise.
This train also offers the special gold leaf service, which, if you choose to take it, will allow you to watch these amazing sights through a special glass dome that serves as a cover on some parts of the train, offering a panoramic 360 view, reclining chairs, a restaurant and complimentary drinks. Now that's style.
Where: Australia, from Adelaide to Darwin.
This line has been racing across the Australian Northern Territories for over eighty years, ending at their capital, Darwin. A three-day trip, during which you'll enjoy some of the best views you'll ever see. There is a stop at the gorgeous town of Alice Springs where visitors can enjoy a day of scenic beauty and history.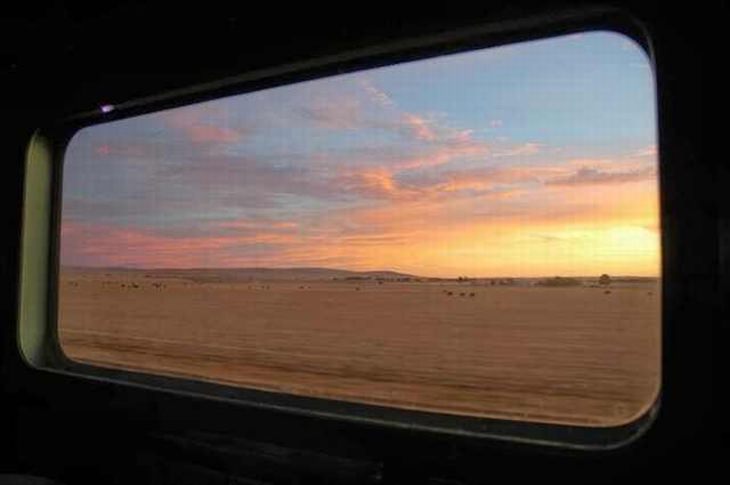 The Bernina Express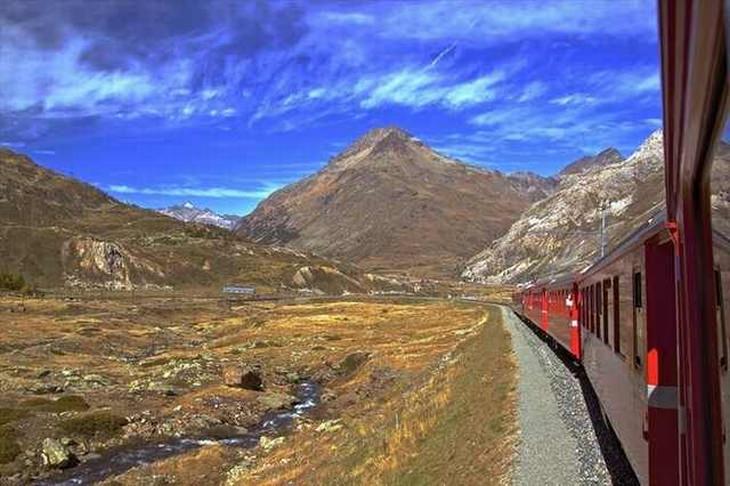 Where: From St. Mortiz, Switzerland, to Tirano, Italy.
A much quicker ride than our first two, this ride will take you about two and a half hours to complete. However, it will seem much longer as the entire time you'll be on a path without any rack rails or cables. Instead, you'll go over 196 beautiful bridges and through 55 timeless tunnels. The carriage is often also open air, so a spring ride is highly recommended.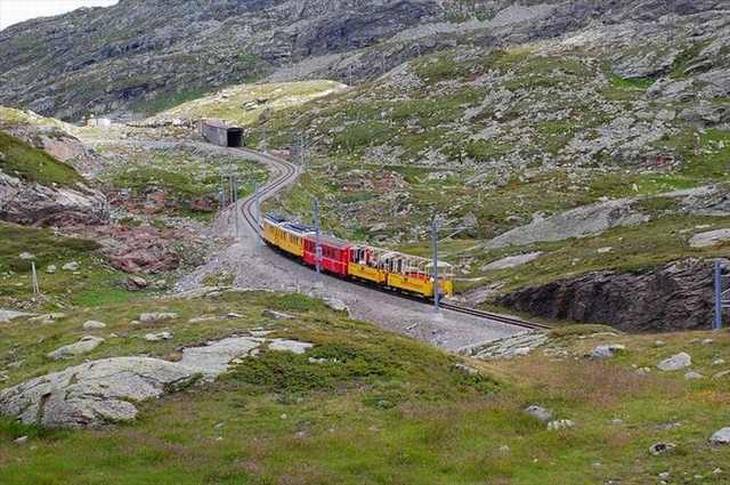 Conway Scenic Railroad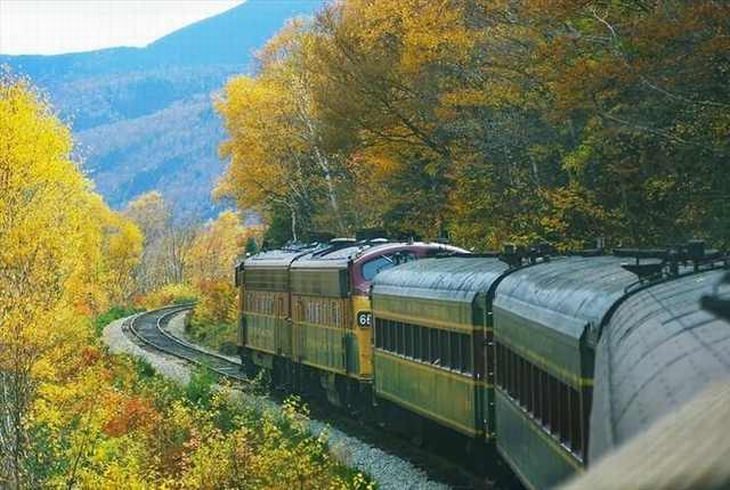 Where: New Hampshire, North Conway, through Crawford Notch to Fabyan.
The tracks for this old line were laid back in 1870. What used to be the Maine Central Railroad Mountain Division Line has now become the Conway Scenic Railroad, that will take you over steep ravines, brooks, streams, mountains, green forests and much more. The ride will take you about 5 hours to reach Crawford Station.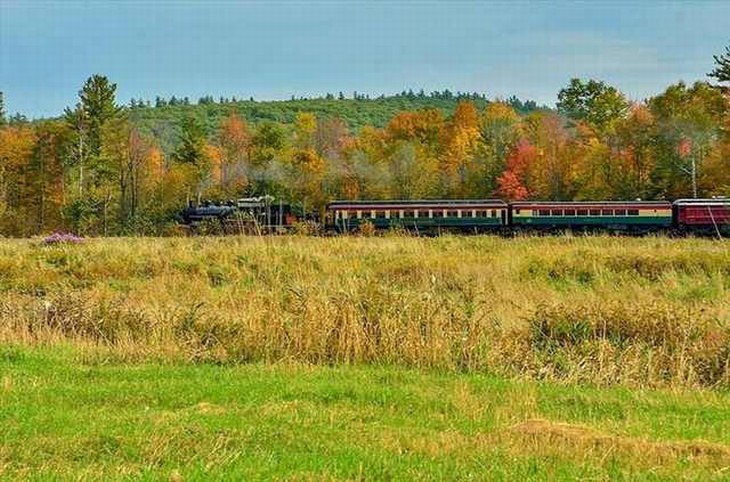 The line also offers the Notch Train, a vintage car that offers a domed coach for breathtaking views of the route. This line is especially beautiful during early foliage.
The Alaska Railroad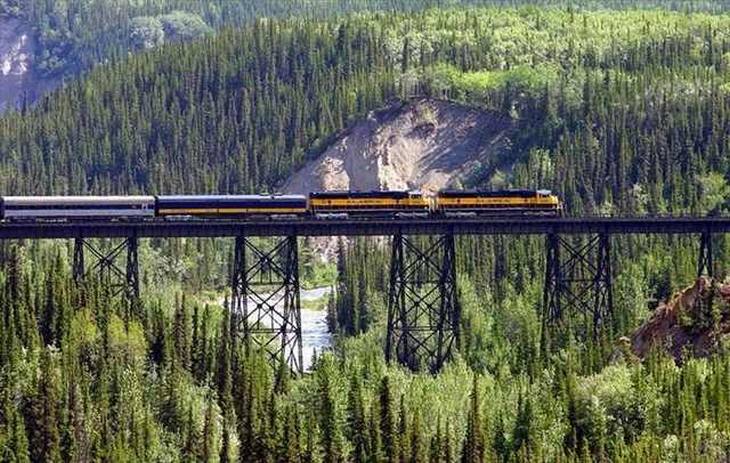 Where: Alaska, through Denali and Kenali national parks.
One of the longest routes, this ride will take you six days to complete, but will guide you to most of Alaska's most striking scenery and sights. You will see amazing mountain views, a forest and coastline, as well as Alaska's tallest mountain - McKinley.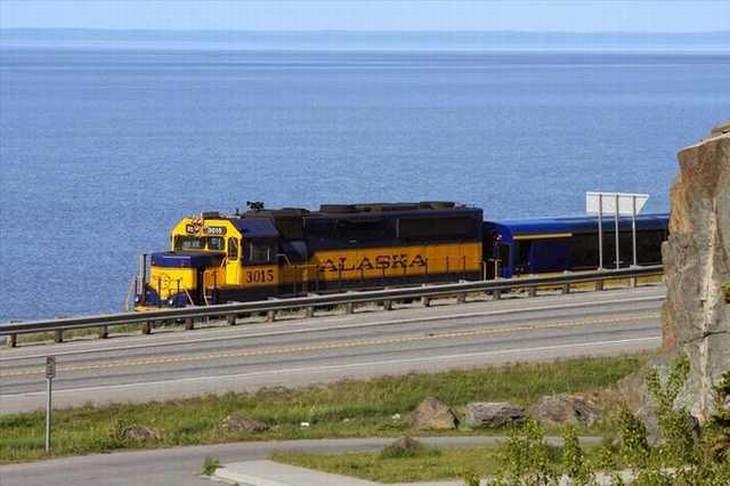 There are a number of stops along the way for passengers to rest and enjoy unique activities such as iceberg rafting, hiking or cruising the Kenai Fjords with some whales.
The Glacier Express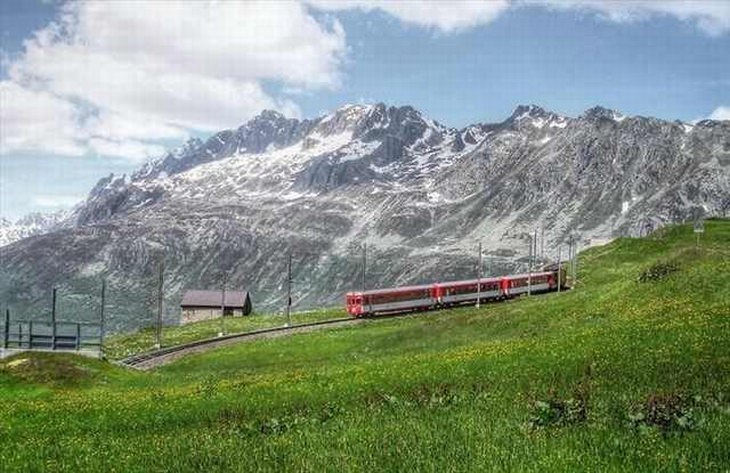 Where: Switzerland, from Zermatt to the mountain resort of St. Moritz in the Swiss Alps.
This line only goes one way, and it takes about 8 hours to cross the 180 mile distance. On the way, the train will go through 91 tunnels and over more than 250 bridges. This whole time, passengers will be at an altitude of over 5,000 feet.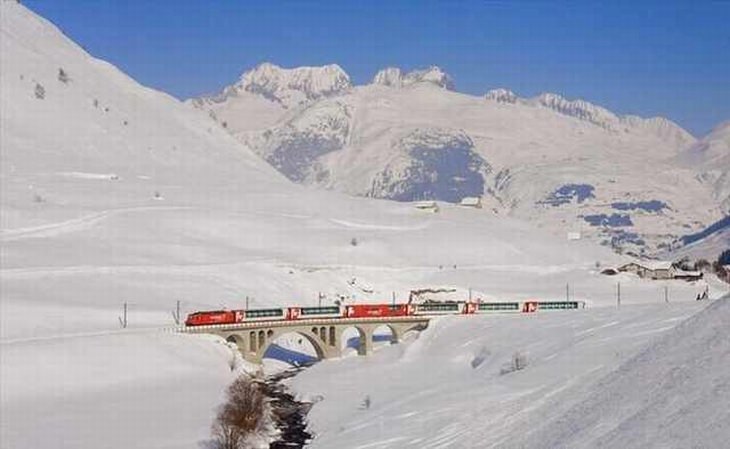 This slow snail of a train will allow you the time to take in the epic views you will soon be passing through. This line's dining car also has a reputation for excellence.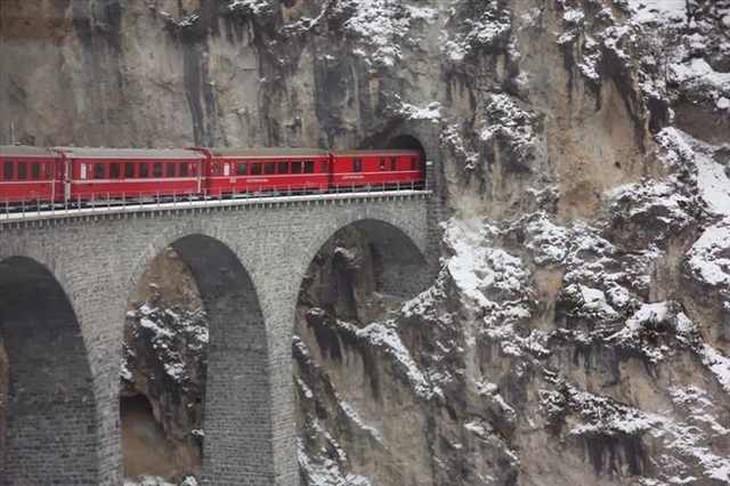 The California Zephyr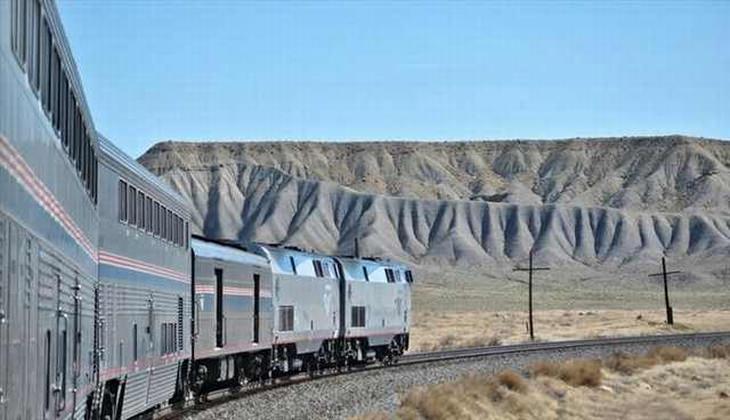 Where: Chicago to Emeryville, California.
This incredible line passes through 2,500 miles of United States territory and lasts a little over 2 days time, while you ride from Illinois to California. On the way, passengers can enjoy the unforgettable sights of the Colorado River, the Nevada desert and the Sierra Nevada mountains, through which the train will pass. This is Amtrak's longest and most celebrated scenic route.