I can still remember the bitter grief I suffered when my father died all those years ago; I didn't know what I could do to get back to normal - everything seemed to change for the worse. Grief is unfortunately something we all go through. However, this means there are some great life lessons we can learn from those who have gone through the grieving process to enjoy full lives again, at peace with the world and able to reflect fondly on their loved ones.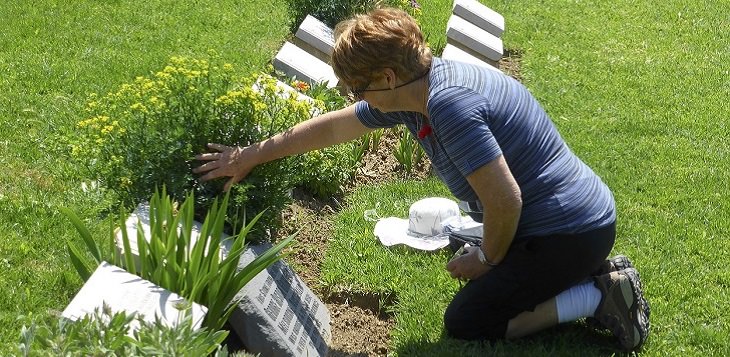 So here are some powerful TEDx talks from five brave women who have each suffered the loss of someone important. Listen to their stories and reflect, then you may have begun to sow the seeds of your own cure for grief.
1. Finding Hope in Hopelessness - Peta Murchinson
Peta's daughter was diagnosed with a rare terminal illness, Batten disease. She describes how she came to find hope in this seemingly hopeless situation, discovering the power of community and the joy to be found in living for the present.
2. The Beautiful Awful - Alyssa Monks
Alyssa was piteously moved at the death of her dear mother, but she found that through making beautiful art, she could find that deep human connection that grief had taken from her.
3. What Forty Steps Taught Me About Love and Grief - Tembi Locke
Tembi's dying husband lay 40 steps away from the bedroom they formerly shared together. Here she discusses the importance of 'showing up' for your loved ones when they are suffering, preparing you for grief.
4. The Cure for Grief - Norah Casey
Norah lost her husband, but had no faith in the oft-trumpeted 5 steps of grief we are said to go through. Instead she found a way to tackle her pain head on, obliterating a debilitating grief that was keeping her locked in the past.
5. Why We Should Share Our Stories of Loss and Disappointment - Rebecca Peyton
Rebecca's sister was murdered 10 years ago. It was the kind of horrific crime that is so hard to understand, and so powerfully dominates a griever's mind. Rebecca makes up for her loss by sharing stories of her sister, telling us we can and should talk freely about death and suffering.