I've always known that English vocabulary is complex, but I never knew I was missing out on some important terms that are useful for describing certain details around the house. Finding out what they are got me thinking about the complexities of our living space, and that there are some surprising intentions behind each one of them regardless of whether they were created with design or function in mind.
Challenge yourself: Can you name the following home objects and areas before we surprise you with the term?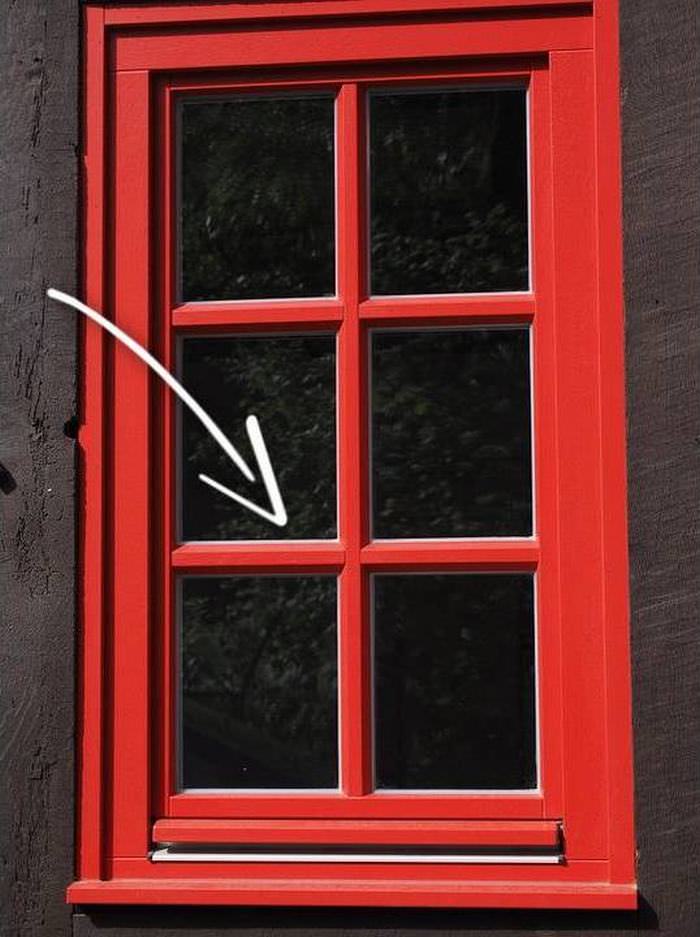 MUNTIN
This term describes the strips of wood or metal that divide a window into different panes. In the UK, though, you are more likely to hear 'glazing bars' instead.
---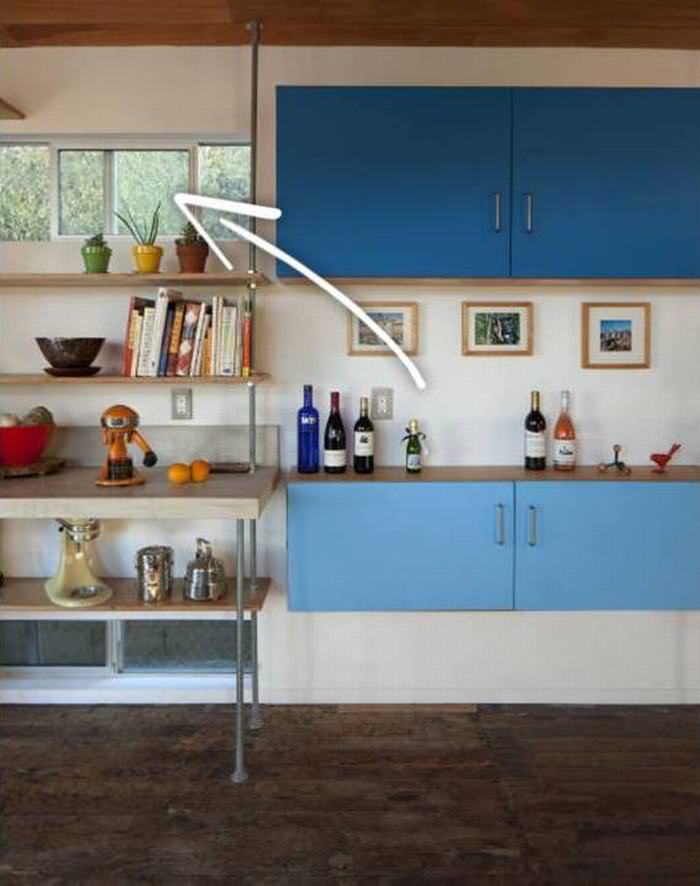 Original image source: Jeremy Levine / Flickr
CLERESTORY
This is the term that refers to windows that are positioned above eye level. You would often find these in basements. "Clerestory" is also used to refer to the tall, majestic windows found at steep heights in Romanesque and Gothic churches.
---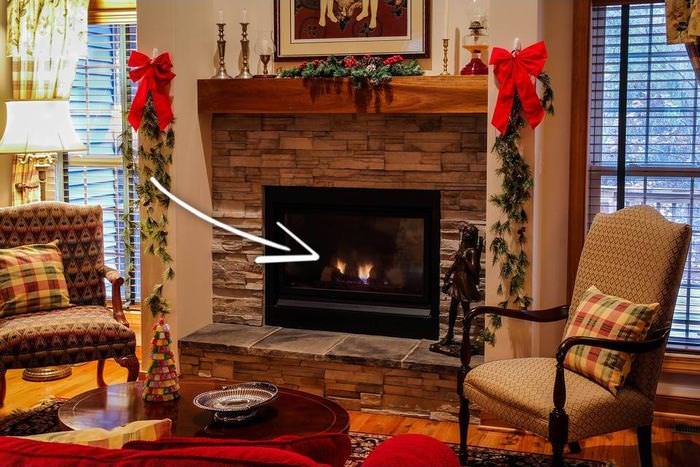 FIREPLACE CHEEKS
These are the splayed sides of the firebox in your fireplace - the central area where the fire is burnt.
---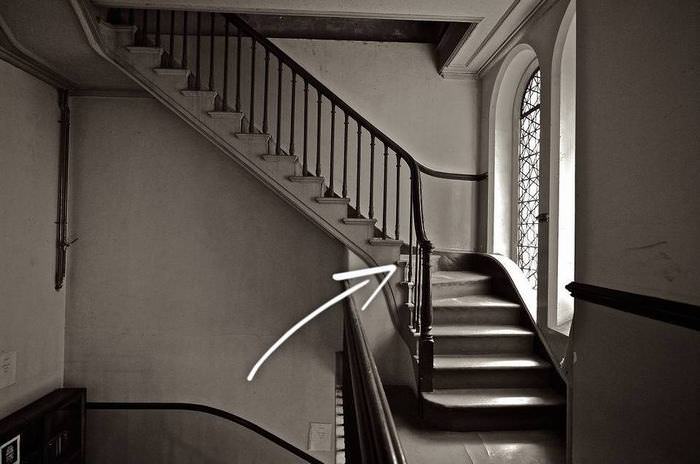 KITE WINDER
Did you know there's also a name for the 90-degree turn in your staircase? The "kite winder" refers to the middle point of the 3 wedged steps that make this turn possible.
---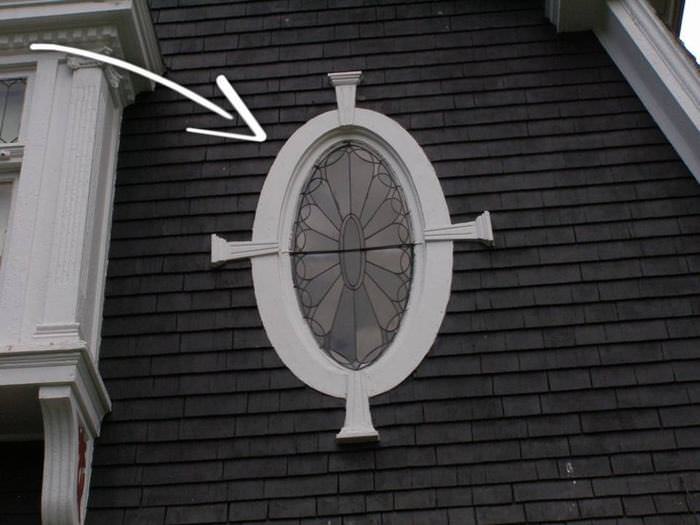 Original image source: Mike Tewkesbury / Flickr
OEIL-DE-BOEUF
This type of window is normally oval-shaped, and is placed in upper levels in houses. It is often seen in Colonial-style architecture in America and it is also referred to as an 'ox-eye window'.
---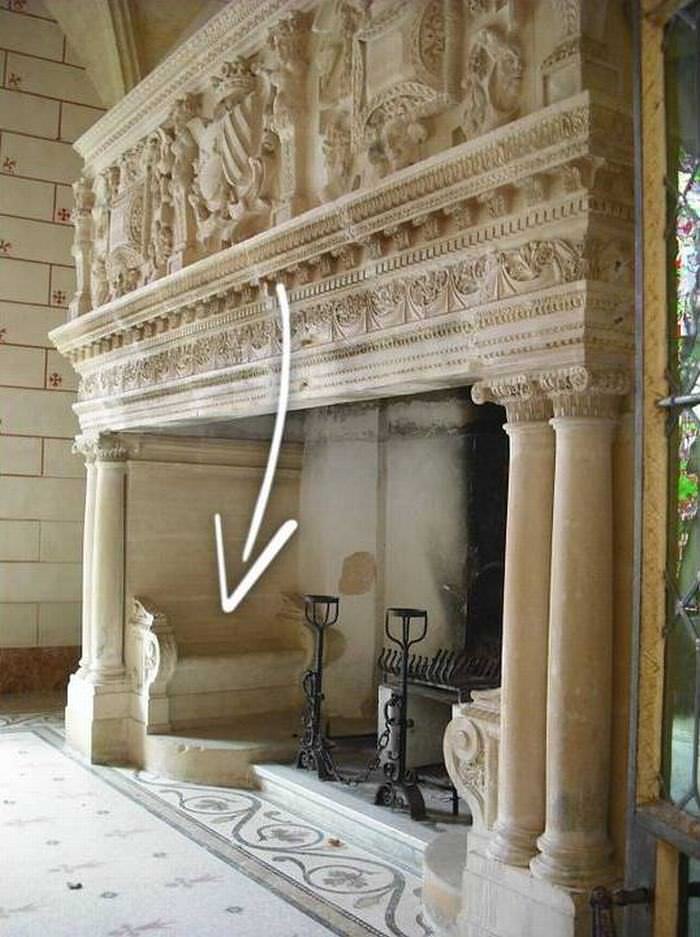 INGLENOOK
This is the term describing the space on either side of the fireplace that makes for some comfortable sitting areas. This is a feature you are most likely to see this in large fireplaces.
---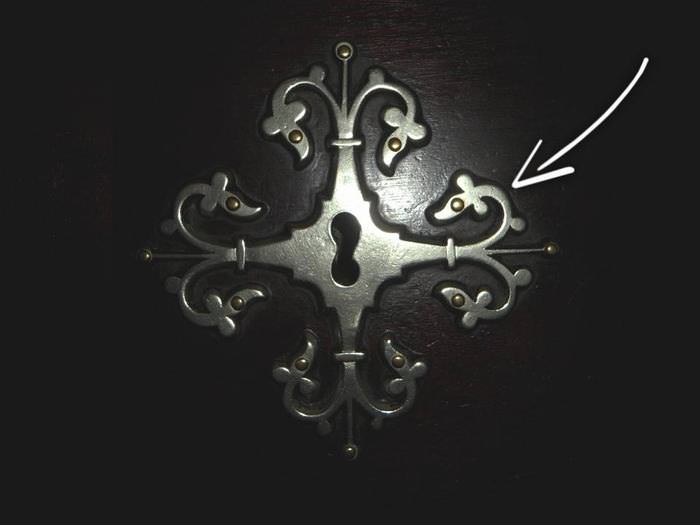 ESCUTCHEON
This is what we call the decorative or protective plate of metal commonly found around door knobs or keyholes. The word can also be used to describe a coat of arms.
---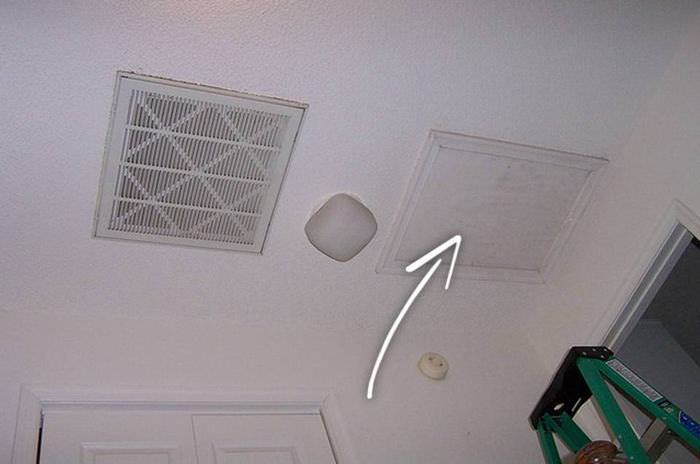 Original image source: Mark Doliner / Flickr
SCUTTLE
If you've ever wondered what the name for the ceiling opening that leads to the attic of the house is, here you have it. The scuttle is the type of door found in attics that normally requires a ladder to climb through.
---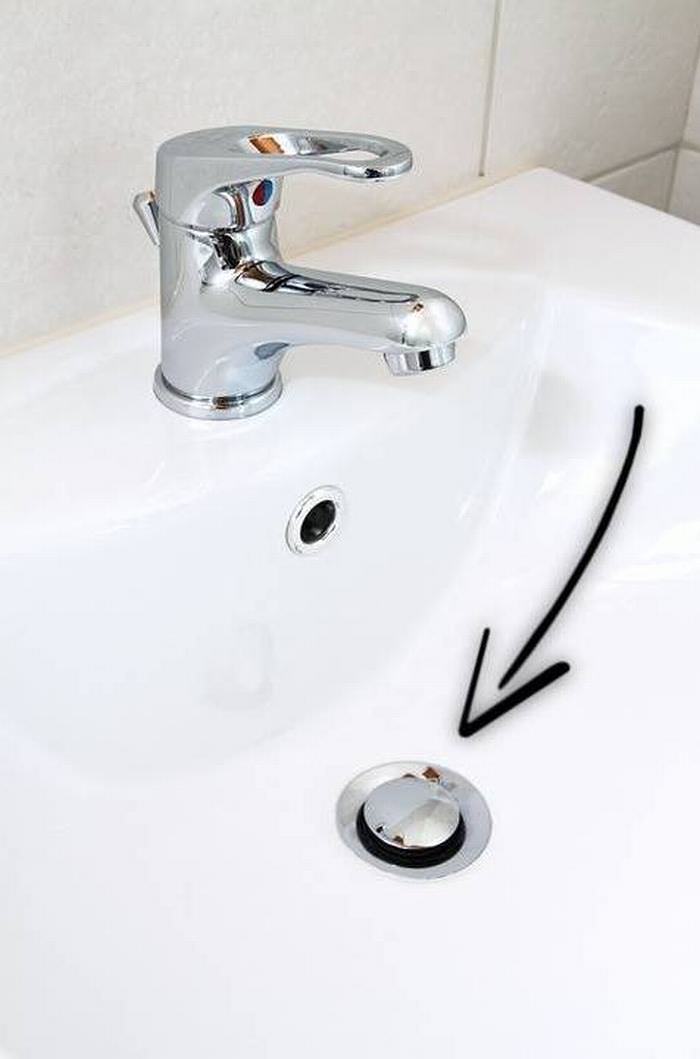 POP-UP DRAIN
This is the part of your bathroom sink that allows you to fill up a basin with water with just one push or pull of a lever.
---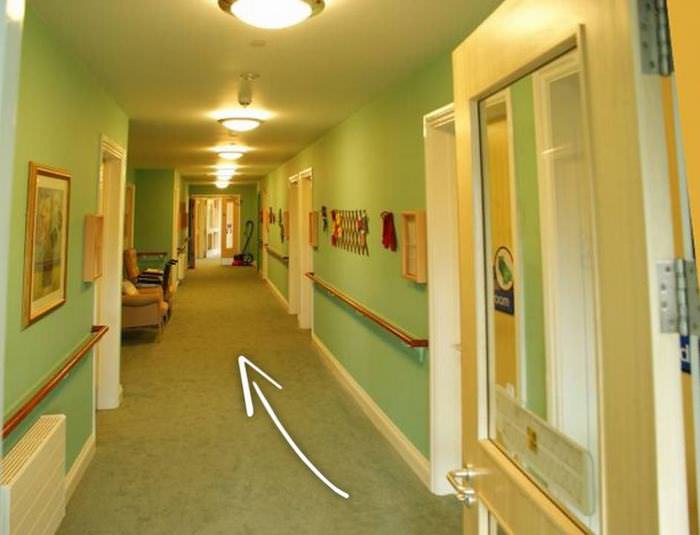 ENFILADE
You have this in your house if you have a series of doorways in line with one another. In more simple terms, this refers to a long corridor with multiple subsequent rooms on its sides.
---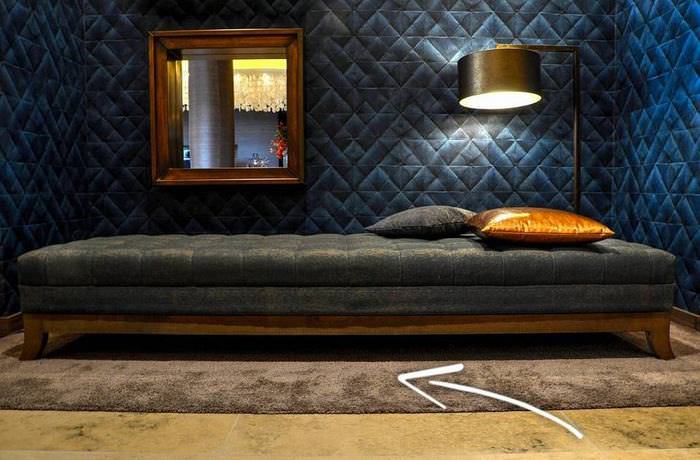 NAP
The term used to describe the soft side of a rug, or any type of fabric, such as velvet. This could also be a great place to take a nap!
---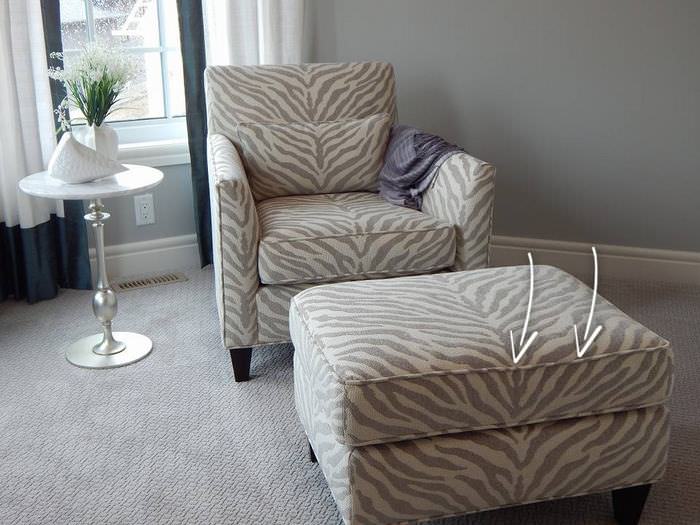 WELTING
The lining found at the seams of upholstered furniture also has a name. "Welting" can sometimes be found in a contrasting decorative color or in the same color as the upholstery's fabric.
---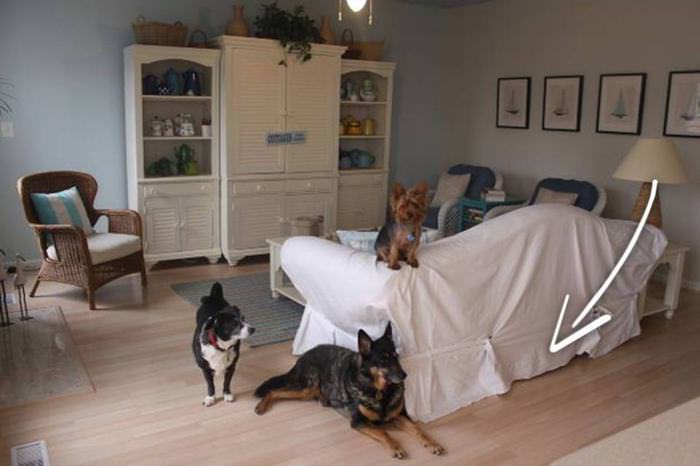 ANTIMACASSAR
This refers to the unattached piece of fabric placed over the backs or arms of chairs and sofas, to prevent them from getting dirty. "Antimacassar" is also the name given to the piece of fabric placed on airplane or train seats.
---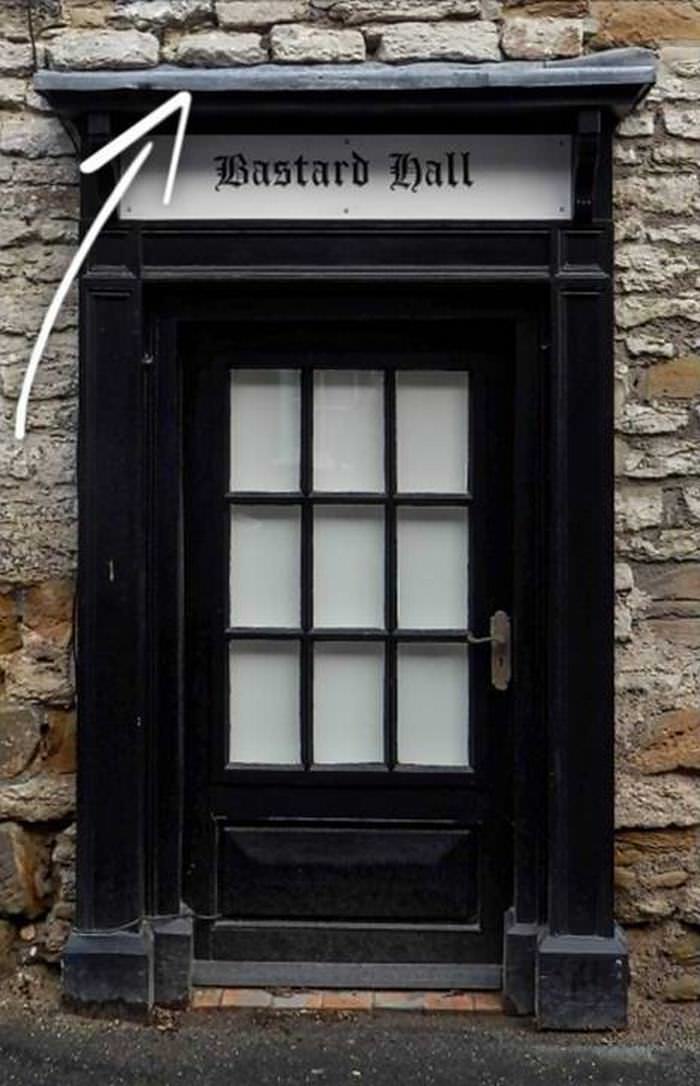 ARCHITRAVE
The word that describes the beam resting on top of two column, often seen in Classical architecture. In the home, this simply refers to the molding above a door frame.
---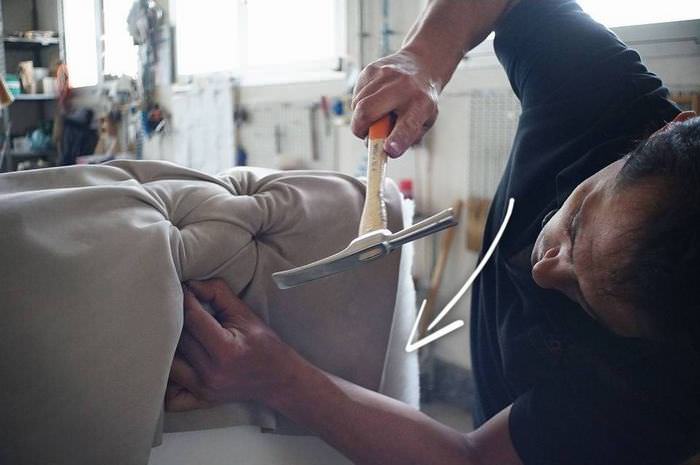 CAMBRIC
This is the part of your couch you've probably never seen. It refers to the fabric found on the underside of upholstered furniture, and is considered to be an important part of sofa construction.
---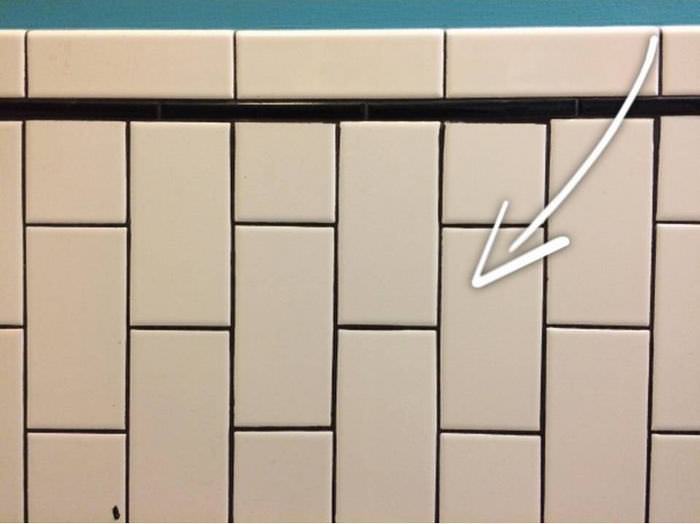 RUNNING BOND
This is the term used for the type of tile design that resembles the way bricks are stacked in a wall. It is a pattern in which tiles are placed in an offset positioning in each row, and is commonly found in bathrooms and kitchens.