For artist Calvin Nicholls, paper art that comes in one of its two forms, two-dimensional and three-dimensional, is a little too confining. His technique seems to be a cross between drawing and sculpture. He uses fine lines of an intricate sketch, yet captures three-dimensionality of a statue. This is a collection of some of his spectacular work. To view more of his art, visit his website calvinnicholls.com.
Nicholls uses paper and very sharp X-Acto knives to create his pieces.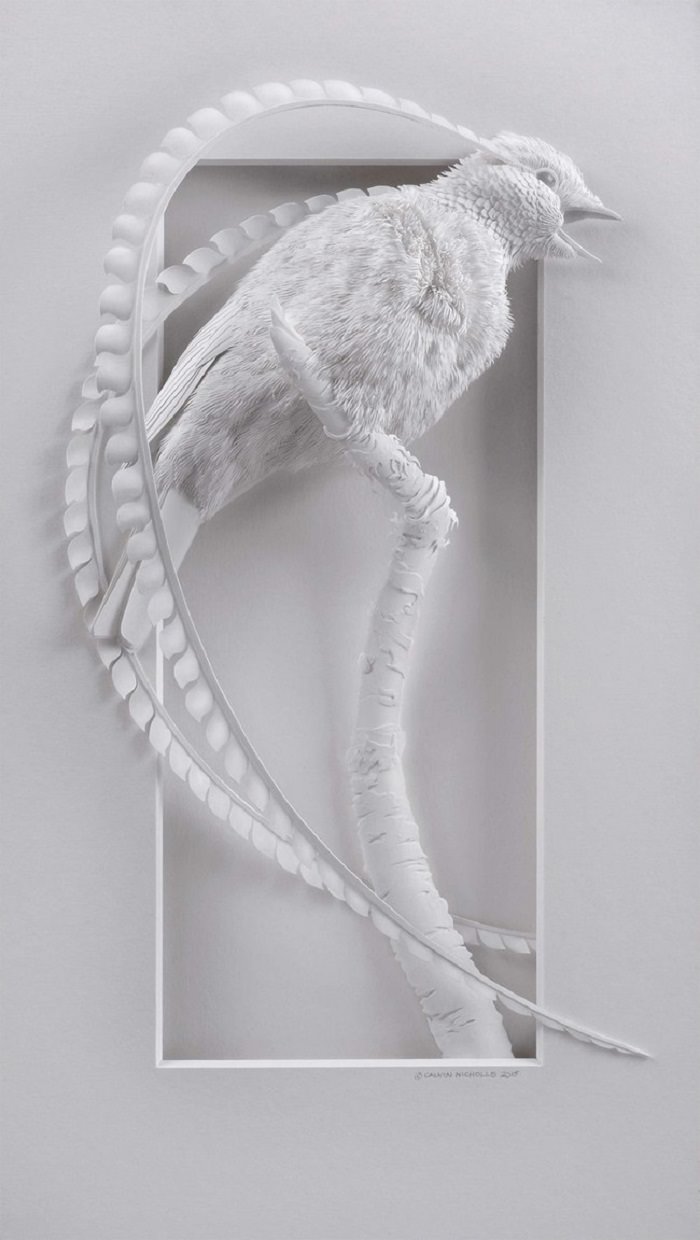 He achieves a 3-D effect by gluing the paper sections in place.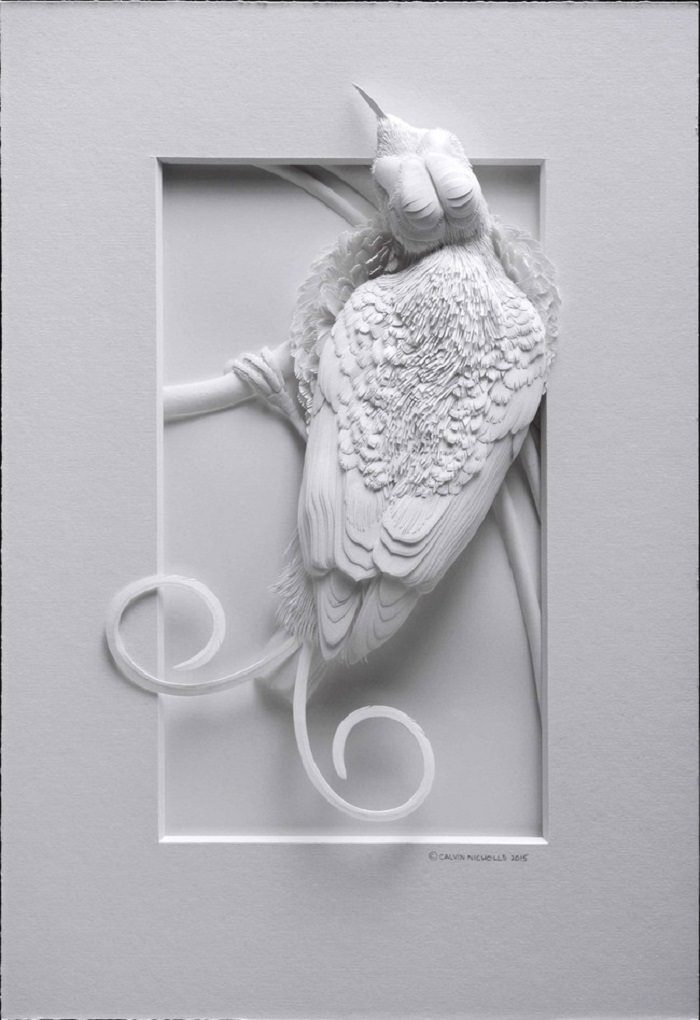 Depending on the size and complexity of the piece, it may take him anywhere from a few weeks to two years to complete.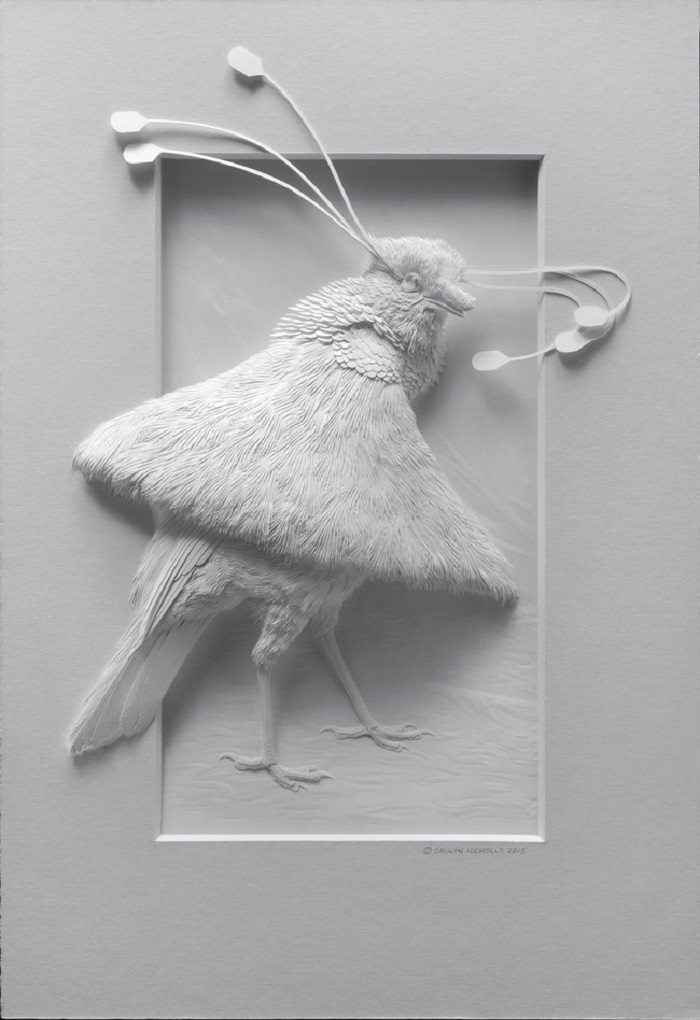 His work is reminiscent of scientific nature illustrations.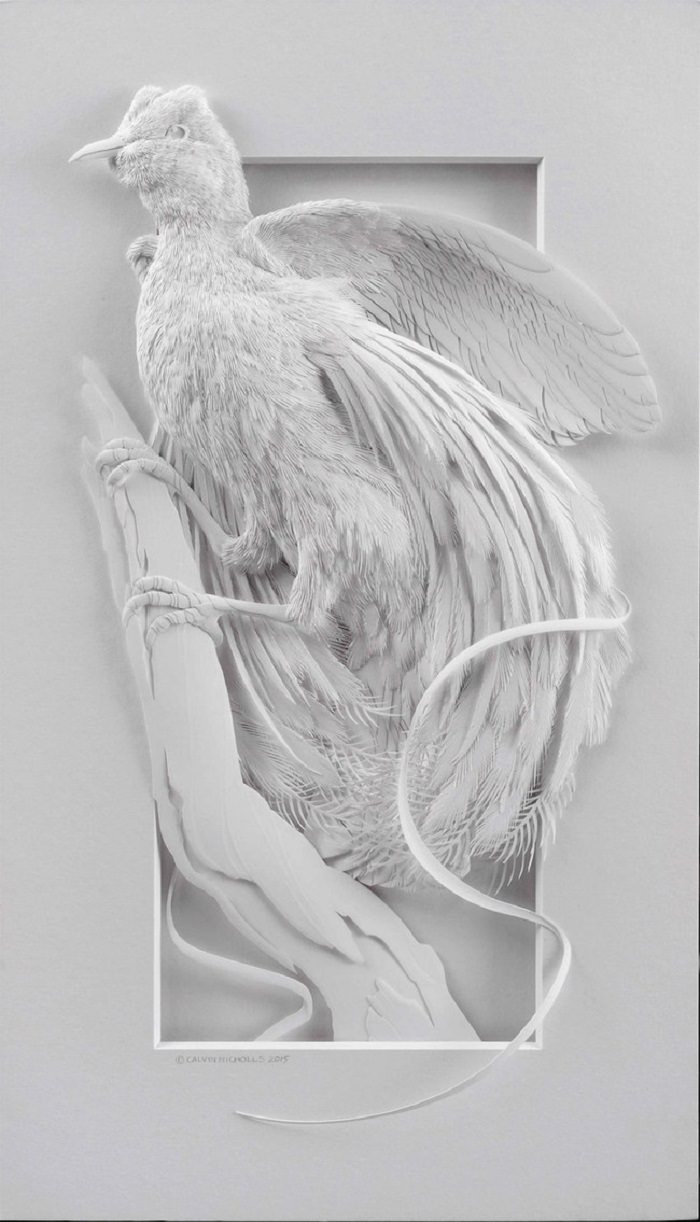 While the pieces may be void of color, this gives the subjects a timeless appearance, like marble sculptures.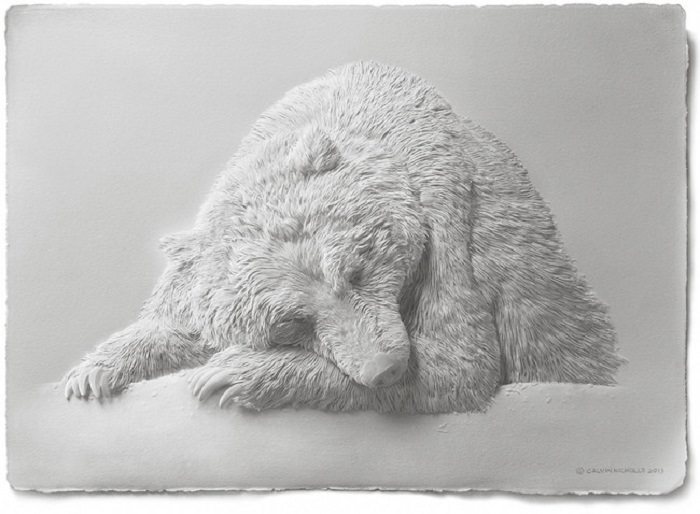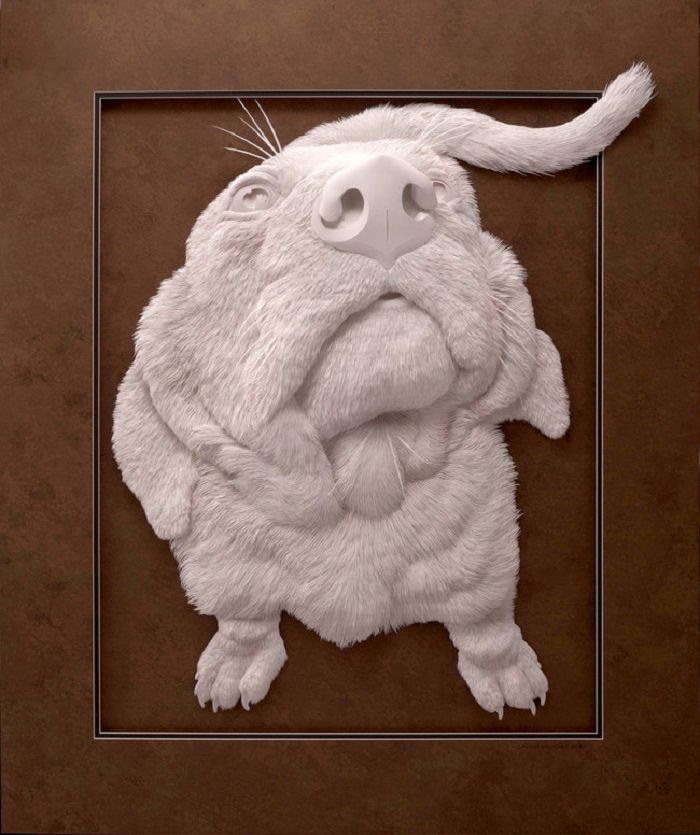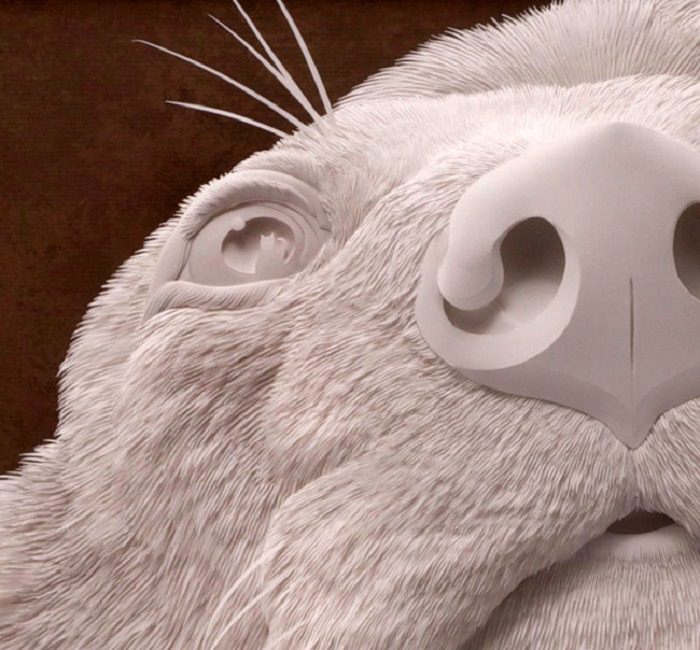 At times though, he adds subtle colors, to add yet another dimension to his work.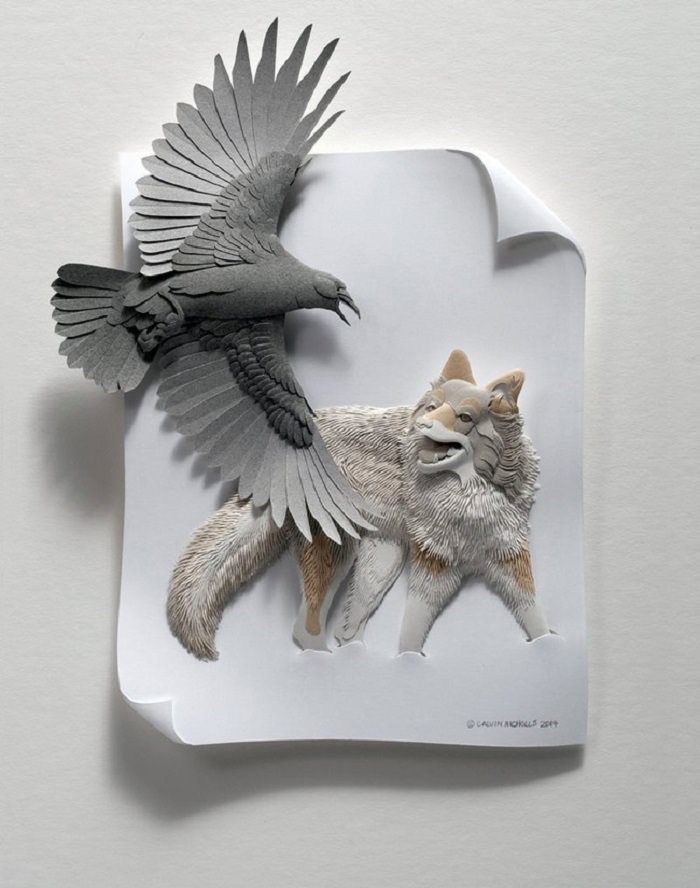 Undoubtedly, his animal creations are breathtaking.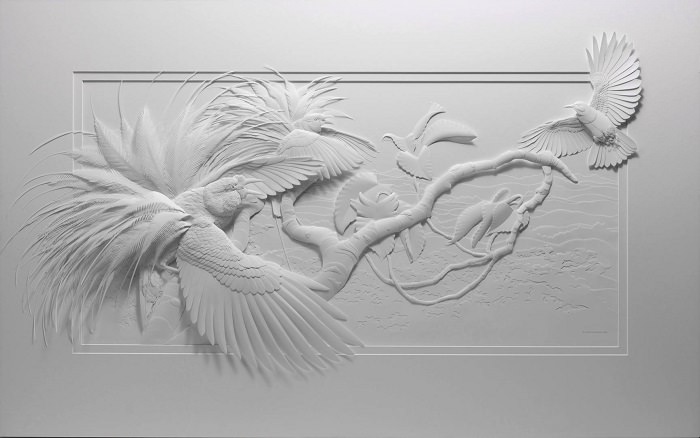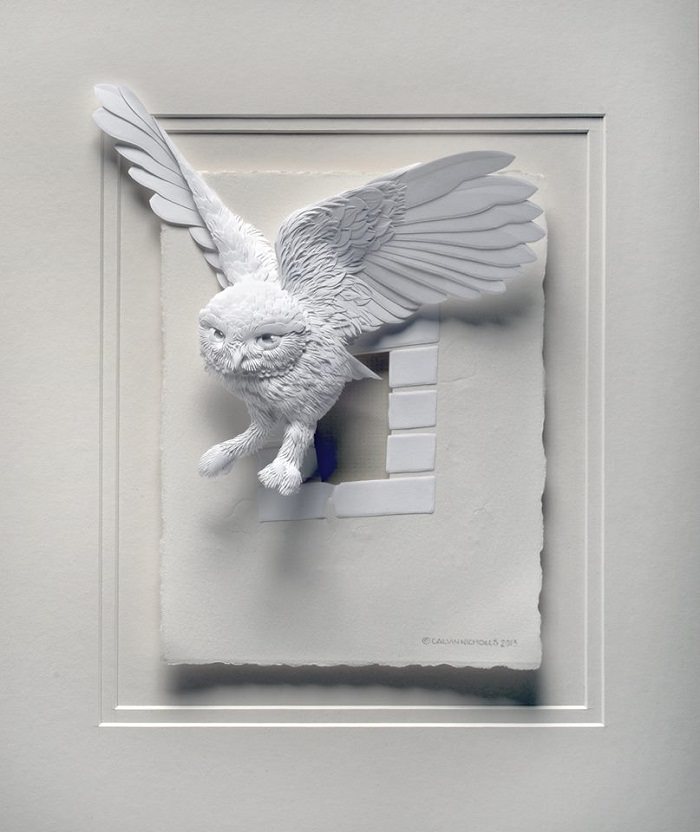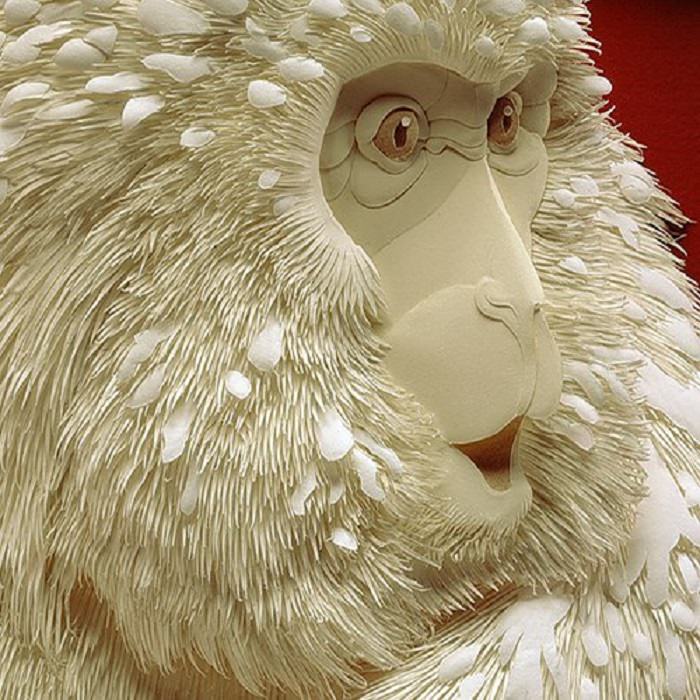 However, his less intricate pieces are just as striking.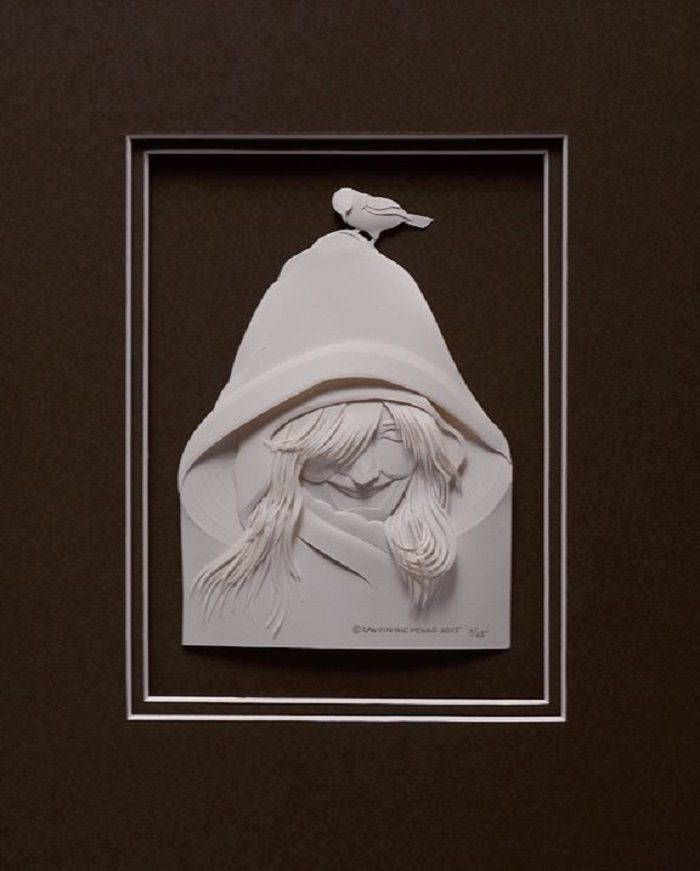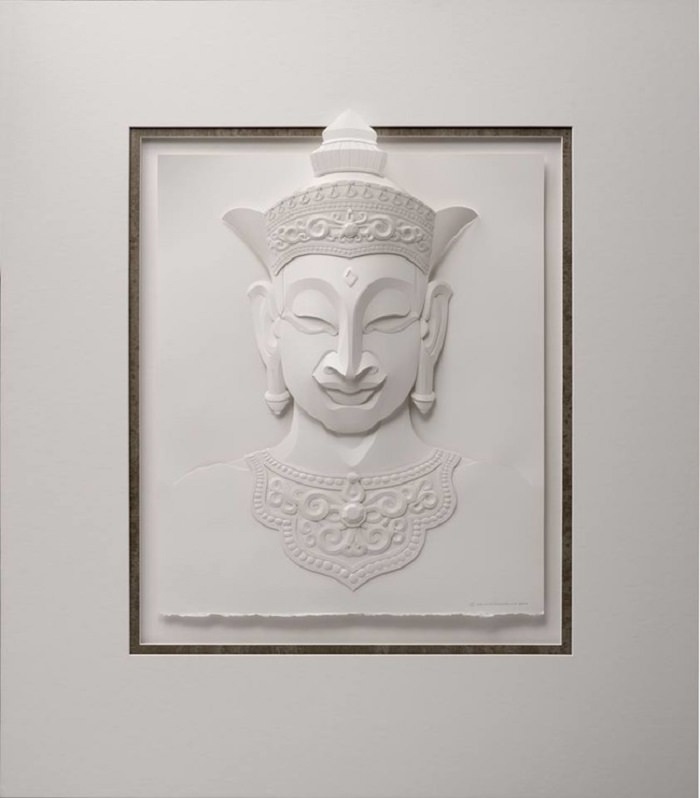 You can learn more about his methods here, and view more of his creations on Facebook.
Source: viralnova.com