The beauty and diversity of Sri Lanka has attracted travelers for centuries. For such a small island, it offers an incredibly wide selection of sights from the lush green hills of the central highlands to the pristine, palm fringed beaches of the south and east. Visitors will be greeted by some of the most welcoming and colorful people in the world and can take advantage of world class wildlife watching opportunities both on land and at sea. Here are 23 reasons why you might want to make this stunning island in southern Asia your next holiday destination.
1. Safari at Yala National Park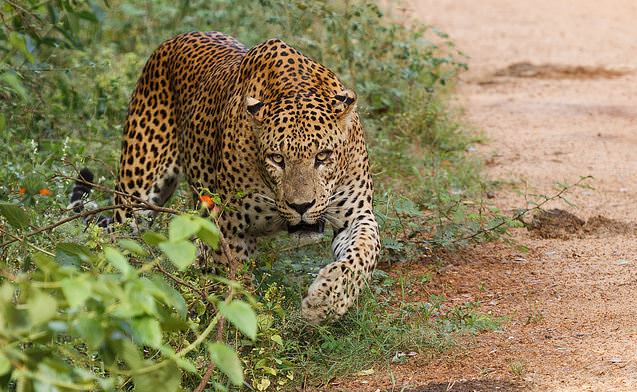 Source: Thimindu Goonatillake
Yala National Park in the south-east of Sri Lanka is home to an incredible mixture of animals and birds. Over 44 mammals have been recorded in the park and visitors can spot elephants, crocodiles, water buffalo and monkeys. It also has one of the highest population densities of leopards in the world so your chances of spotting these often elusive, big cats are high.
2. Climb Bible Rock at Sunrise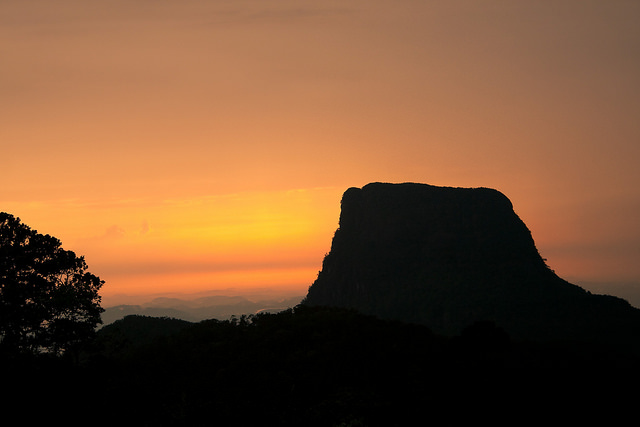 Source: flickr user Gerald Pereira
Bible Rock is a mountain near Aranayake in Kegalle District in central Sri Lanka. It is known as the "Bible rock" as its surface seems like a book/bible. As you can see, the sunset from this mountain is beyond beautiful.
3. Observe the Minneriya Elephant Gathering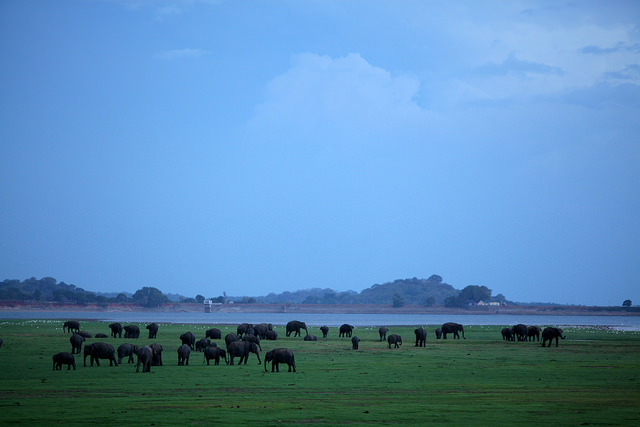 Source: Flickr Al Jazeera English
There are a number of places to spot elephants in the wild in Sri Lanka and Minneriya is one of the best. You can see elephants here all year round but between August and September the reservoir inside the national park attracts hundreds to drink at its lip in an event known as 'The Gathering'. A truly unique and wonderful spectacle.
4. Watch Stilt Fishermen Secure the Day's Catch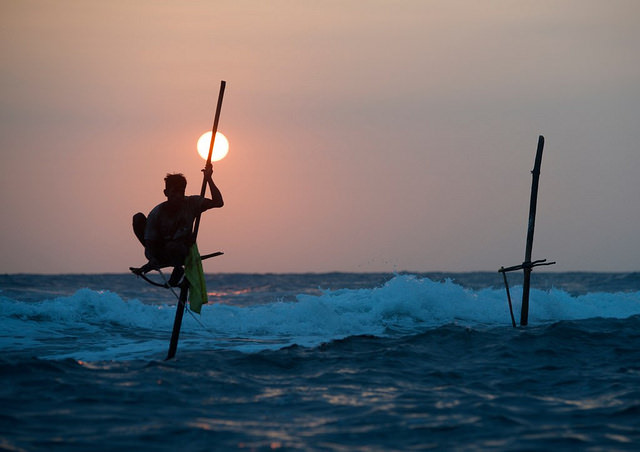 Source: Flickr cooksowell
Sri Lanka's Stilt Fishermen are often assumed to be a charming relic of ancient times, but the practice actually originated during World War II when overcrowding in prime fishing spots saw some men decide to take their rods into the water. The practice is still upheld today and the sight of fishermen perched upon thin sticks along the south coast is a memorable sight to be enjoyed on any trip to Sri Lanka.
6. Scale Sigiriya Rock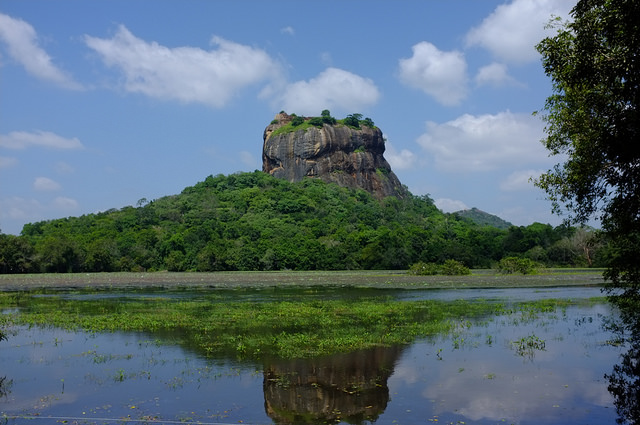 Source: flickr Jean-Louis Potier
Sigiriya is a UNESCO listed World Heritage Sight and ancient palace which sits atop a huge column of rock nearly 200 meters in height. The palace was built by King Kasyapa in the 5th century and he decorated the rock with colorful frescoes, many of which can still be seen today if you are prepared to venture to the top. It also showcases one of the oldest landscaped gardens in the world, and the views from the peak are spectacular.
7. Relax on the Paradise Beaches of the South Coast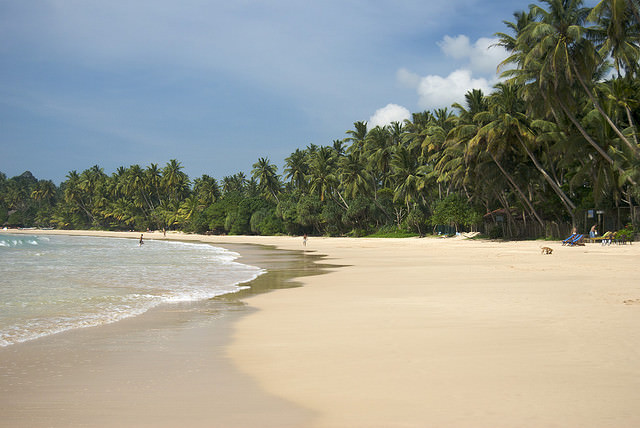 Source: Flickr Claire Rowland
Sri Lanka's south coast boasts some of the best beaches in Asia, and you are never too far from a palm-fringed paradise. It has recovered remarkably well from the battering it took at the hands of the tsunami in 2004 and the people are friendly, laid back and welcoming, giving the whole region a classic island atmosphere. Some of the best beach towns include Unawatuna, Taganga and Mirissa (pictured).
8. Spot the Giants of the Ocean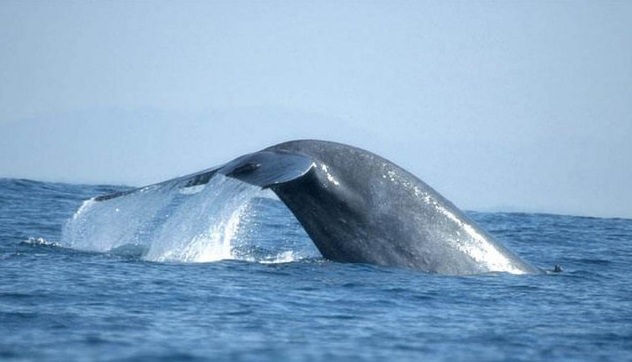 Source: Sri Lanka Tourist Board
Sri Lanka is one of the best places in the world to spot whales. The ocean off the south and north-east coasts are a roaming place for a large number of sperm and blue whales and your chances of seeing several are high, especially during peak season. Tours are readily available and affordable and will do their best to seek out dolphins, sea turtles and other ocean creatures as well.
9. Explore the Ruins in the Ancient Cities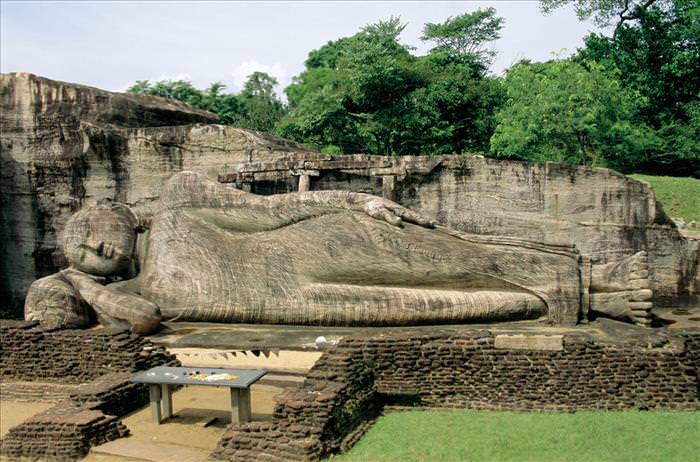 Source: Karusan Travels
The hot central plains are home to the cultural heart of Sri Lanka, and it is worth spend some time there to explore the crumbling ancient cities of Anuradhapura and Polonnaruwa. Ancient Sinhalese dynasties sponsored huge architectural projects in times gone by, with the remains of palaces, temples and statues still in place today, including the splendid reclining Buddha at Polonnaruwa (pictured), one of Sri Lanka's most photographed treasures.
10. Visit the Tea Fields and Factories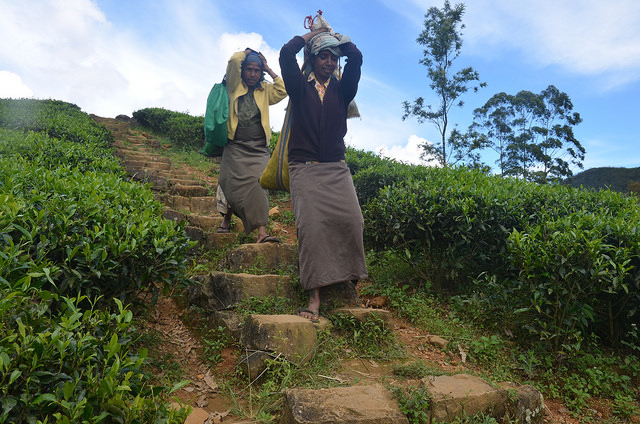 Source: Flickr Haz14
Tea production is one of the main drivers of the Sri Lankan economy. Tea pickers are typically women from the Tamil ethnic minority group and they dress in bright and flamboyant clothing, providing an eye catching sight against the lush green fields. You can arrange a tour of a large tea factory, but there is also a lot to be said for taking some time to wander the fields and villages around smaller plantations and see how the locals live.
11. Spot Bright and Colorful Birds in Bundala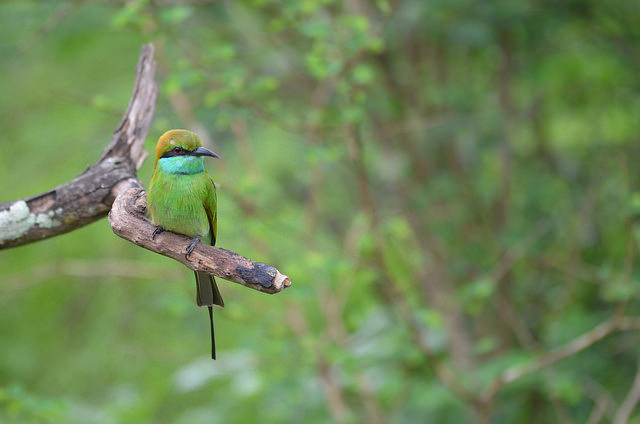 Source: flickr Haz14
With 197 different species, Bundala National Park offers internationally recognized bird watching opportunities. Large water birds, brightly feathered tropical birds and the majestic greater flamingo are all highlights on this fantastic sanctuary, and it is also home to a number of reptiles, elephants and other mammals.
12. Relish the Sights and Smells of a Spice Market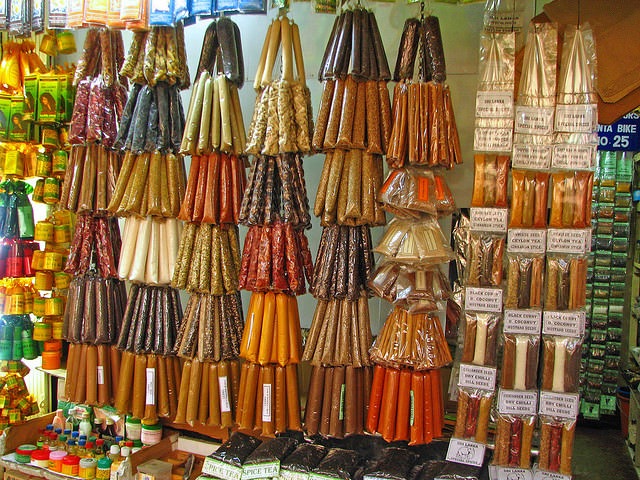 Source: Flickr Mackay Savage
Sri Lankan markets are bustling, colorful places full of fantastic sights and sounds. You will find ancient Ayuveda herbal medicines, stacks of fruits and vegetables and an incredible array of brightly displayed spices - the unique mixture of smells is something to behold.
13. Hike in the Horton Plains National Park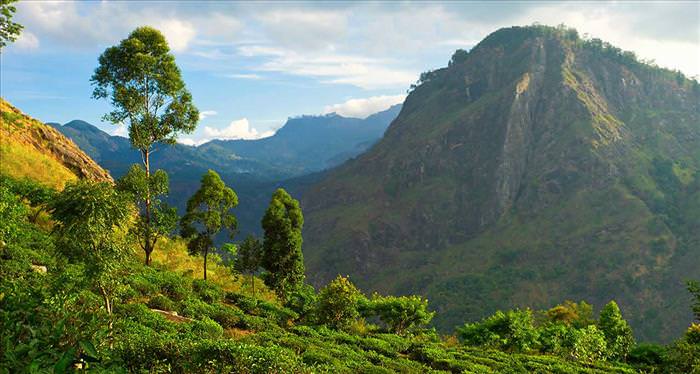 Source: remotelands.com
Impossibly green hills mark the unmistakable sight of Sri Lanka's fertile highlands. The charming town of Ella around 150 miles from the south coast is worth a visit and is a great place to pick up a scenic train ride further north. But the jewel in the crown is the mysterious, brooding Horton Plains National Park which sits in the shadows of Sri Lanka's 2nd and 3rd tallest mountains and offers hiking opportunities for people of all fitness levels.
14. Take in a Game of Cricket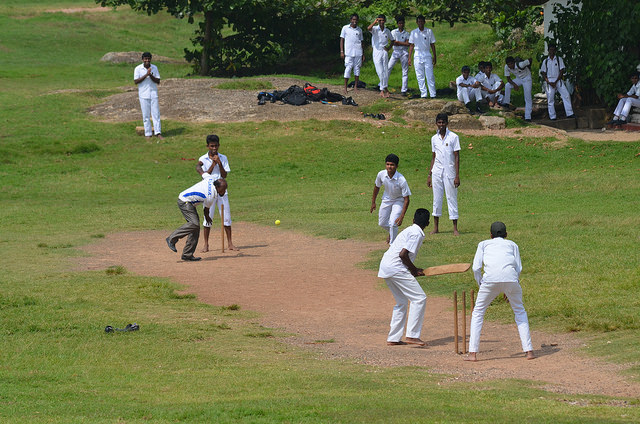 Source: Flickr Haz14
You won't go far in Sri Lanka without stumbling across a game of cricket. Sri Lanka's national sport is an integral part of the country's way of life. Whether it is a group of children playing in the park or an international match at Colombo's 35,000 capacity R. Premadasa Stadium, nothing stirs local pride and emotion quite like this curious game.
15. Ride a Train Through the Countryside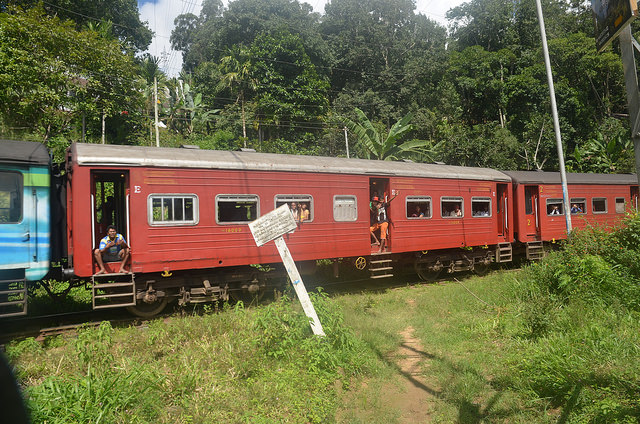 Source: Flickr Haz14
The train journey between Ella and Kandy is often considered to be one of the best in the world, passing plunging waterfalls, misty hills and sweeping tea fields. Several types of tickets are available, including 'Observation' options which offer bigger windows with better views, but it is great to get in the 3rd class carriages with the locals as well. You will be guaranteed a warm reception.
16. Get to Know the Locals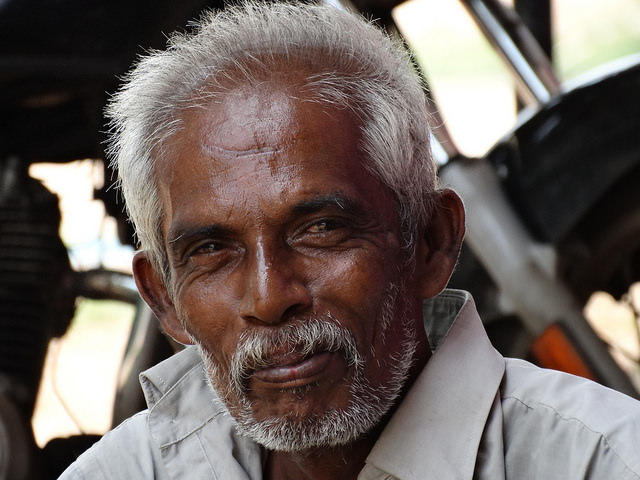 Source: Flickr Adam Jones
Sri Lankan people are known for being amongst the friendliest in Asia and they are always keen to welcome visitors to their country and show them around. Most speak good English and don't be surprised if you are invited to eat with locals in smaller towns. This is a great way to learn more about the country from the people who know it best.
17. Spend Some Time in the Wild East Coast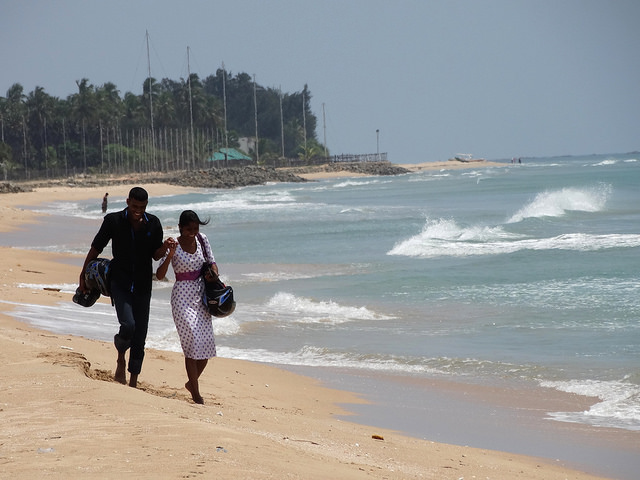 Source: Flickr Adam Jones
Compared to the south and the west, Sri Lanka's charming east coast is still a little rough and ready but offers visitors the chance to get away from the tourist crowds and visit authentic coastal communities where fishing still dominates the local way of life. Those who make the journey will also find pristine beaches such as Nilaveli (pictured) and hidden villages dotted with ancient relics, and the odd passing elephant.
18. Marvel at Exuberant Local Dance in Kandy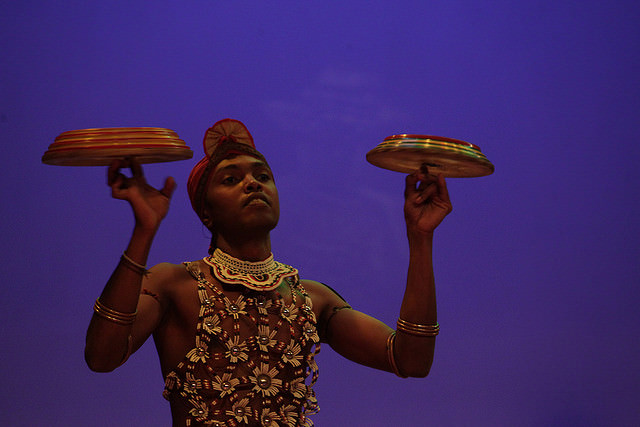 Source: Flickr Elisa Sophia
Kandy, Sri Lanka's charming second largest city, is a great place to spend a few days. There are a number of important temples and palaces to explore and some fine remnants of the country's colonial past. The city comes alive at night with frequent displays of local dance showcasing vibrantly dressed dancers performing energetic routines to the sound of fervent drumming.
19. Visit a Turtle Conservation Project in Bentota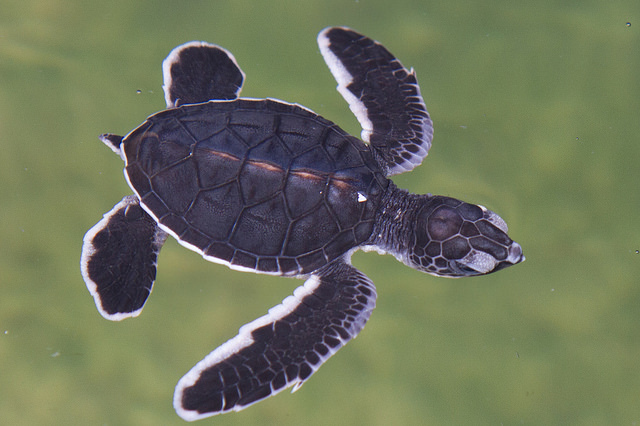 Source: Flickr Joanne Goldby
The little, seaside town of Bentota is home to Sri Lanka's largest sea turtle conservation project and offers visitors the chance to get close to these fascinating creatures. The staff are friendly and will guide you through both the behavioral patterns of the turtles and the efforts being made by the center to protect them from extinction.
20. Eat Lashings of Delicious Curry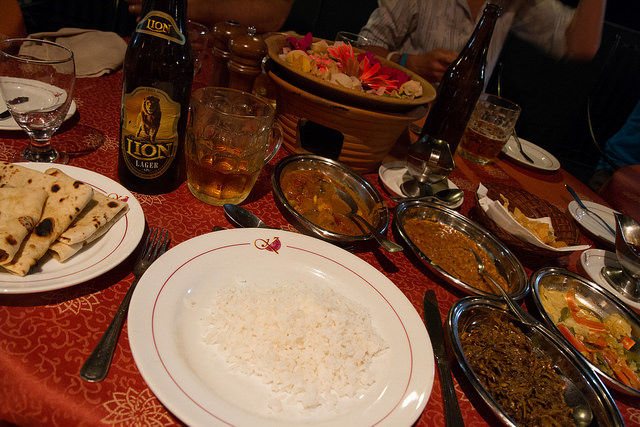 Source: Flickr Joanne Goldby
'Fiery' is the default setting when it comes to Sri Lankan cuisine and the country is a delight for curry lovers. You will be able to pick up a selection of dishes for an incredibly cheap price, just make sure you have some water or a bottle of Sri Lanka's light and tasty National Beer - Lion Lager - to cool down your mouth!
21. Join a Light Procession in Katagarama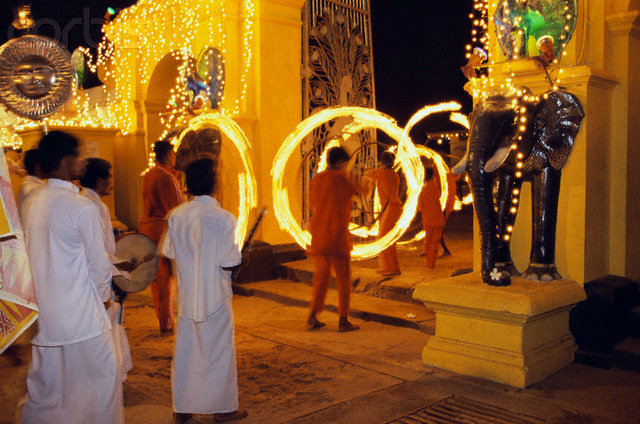 Source: Flickr Amila Tennakoon
The remote, pilgrimage town of Katagarama hosts nightly light parades where you can join the throngs of crowds marching to glorious temples. Events are hosted by Buddhists, Hindus and Muslims alike, and are a fantastic spectacle of light, color and worship.
22. Explore the Gangaramaya Temple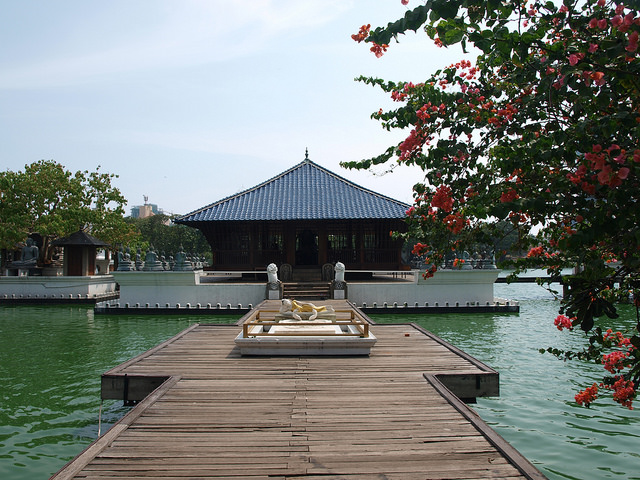 Source: Flickr Nigel Swales
The Gangaramaya Temple is situated in Sri Lanka's modern, busy capital Colombo and its unique mix of Sri Lankan, Chinese, Indian and Thai architecture make it a must-see stop on any visit to Sri Lanka. It is one of the holiest sites in the country and is a center of learning for Buddhist monks as well as home to a couple of elephants who can often be seen wandering the complex.
23. Monkey Around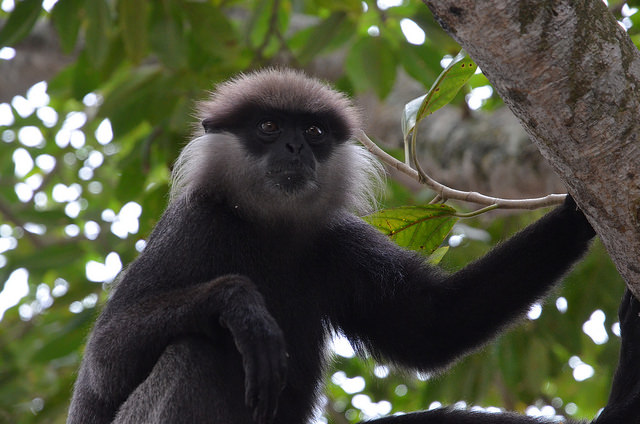 Source: Flickr Haz14
Sri Lanka is home to tens of species of monkeys and they can be frequently spotted in towns getting up to no good! Look up in the trees as you explore one of the east coast towns and you might just spot the long tail of the playful purple-faced langur monkey, one of the rarest monkeys in the world.
Information sources: Rough Guide and Wikipedia
Related articles:
Travel Collection: 17 Beautiful Asian Countries