Mandalas are symbols of peace and tranquility, of spirituality and reaching for the sublime.
Kathy Klein creates the most intricate and colorful Danmalas, which in Sanskrit means "The giver of flower circles".
Indeed, Kathy uses carnations, mums, daisies and other wildflowers to create these stunning works of art. To some she adds leaves, seeds and pine cones.
Enjoy these amazing creations of symbolism and beauty, and let your mind wander and your spirit flourish.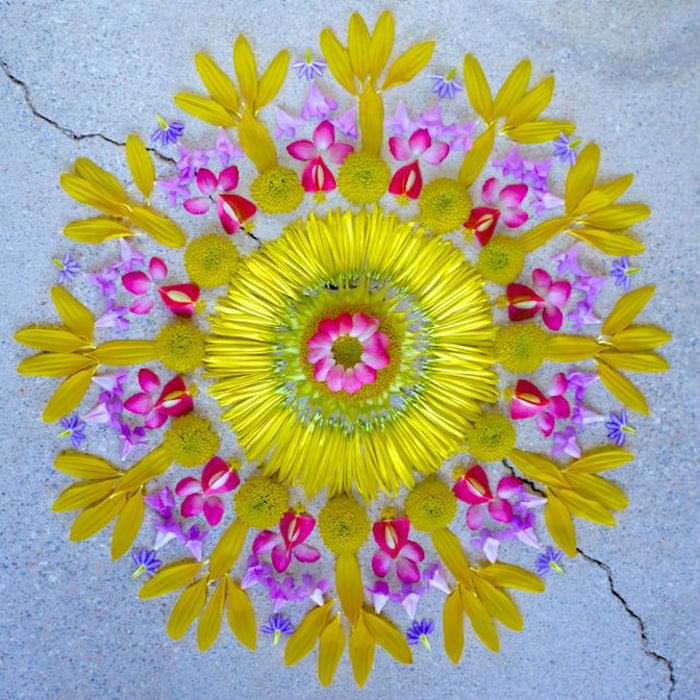 Mandala (meaning 'circle') is a spiritual and ritual symbol in Hinduism and Buddhism, representing the Universe. The basic form of most mandalas is a square with four gates containing a circle with a center point. Each gate is in the general shape of a T. Mandalas often exhibit radial balance.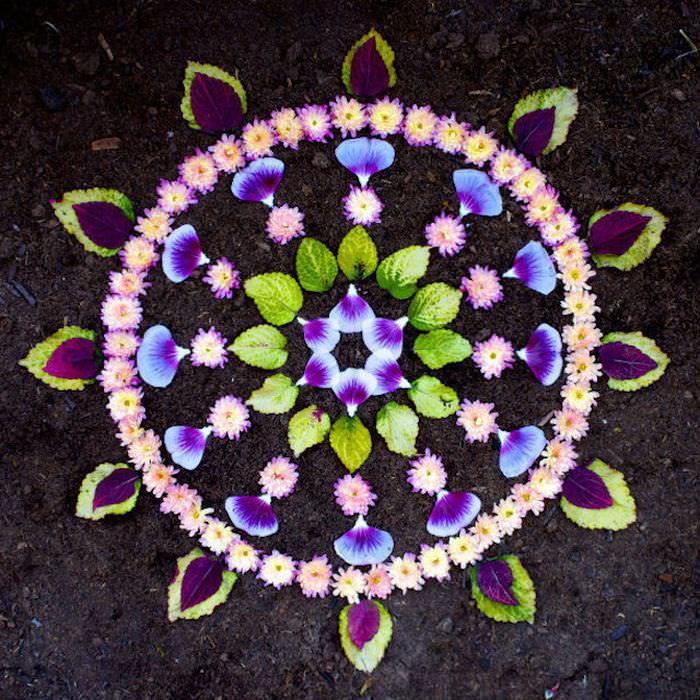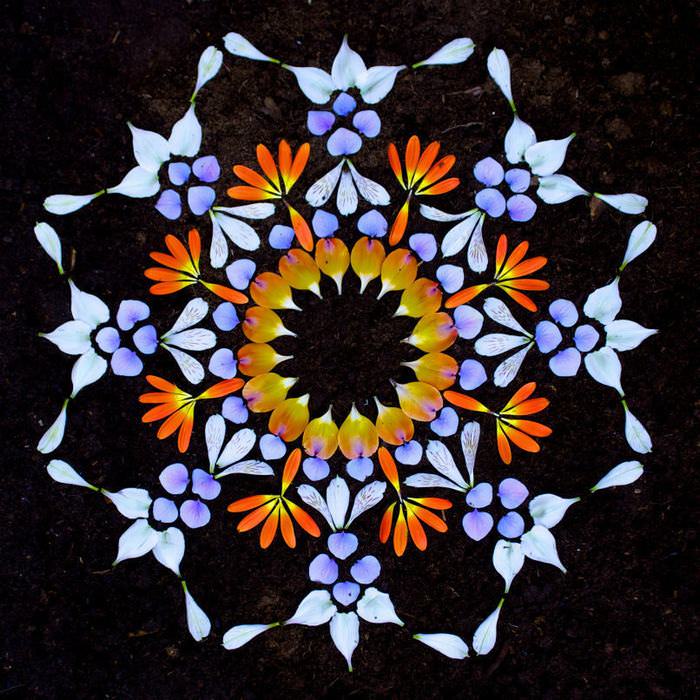 The term mandala is of Sanskrit origin. It appears in the Rig Veda as the name of the sections of the work, but is also used in other religions and philosophies, particularly Buddhism.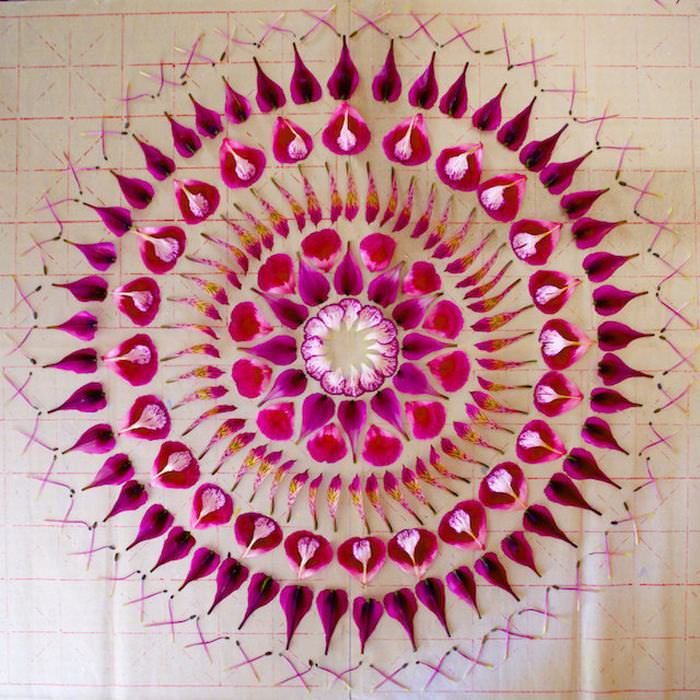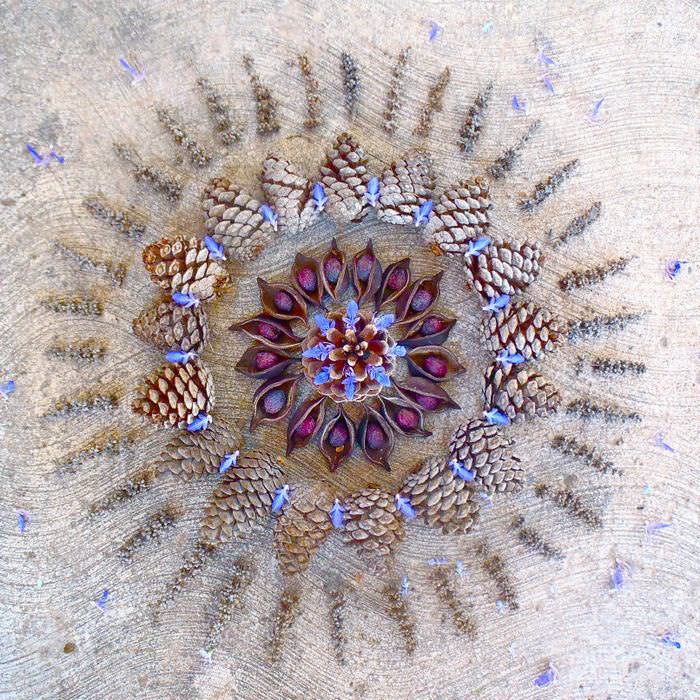 In various spiritual traditions, mandalas may be employed for focusing attention of practitioners and adepts, as a spiritual guidance tool, for establishing a sacred space, and as an aid to meditation and trance induction.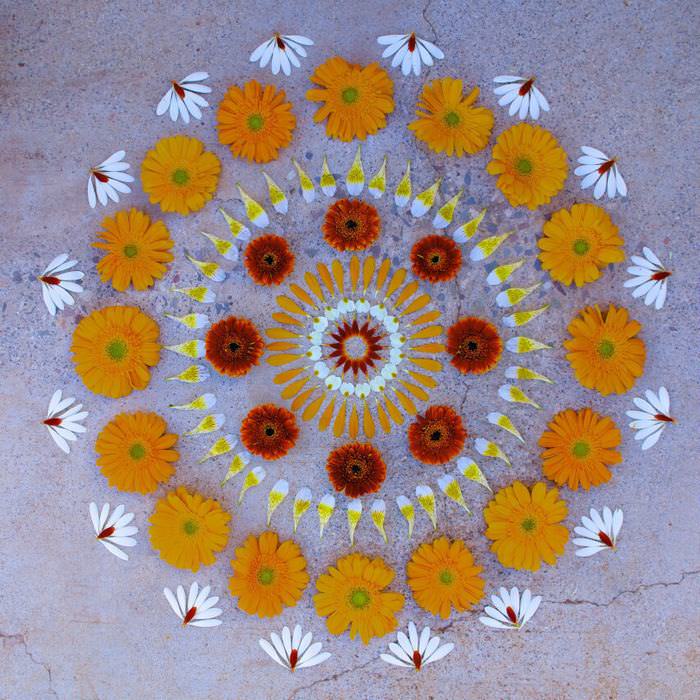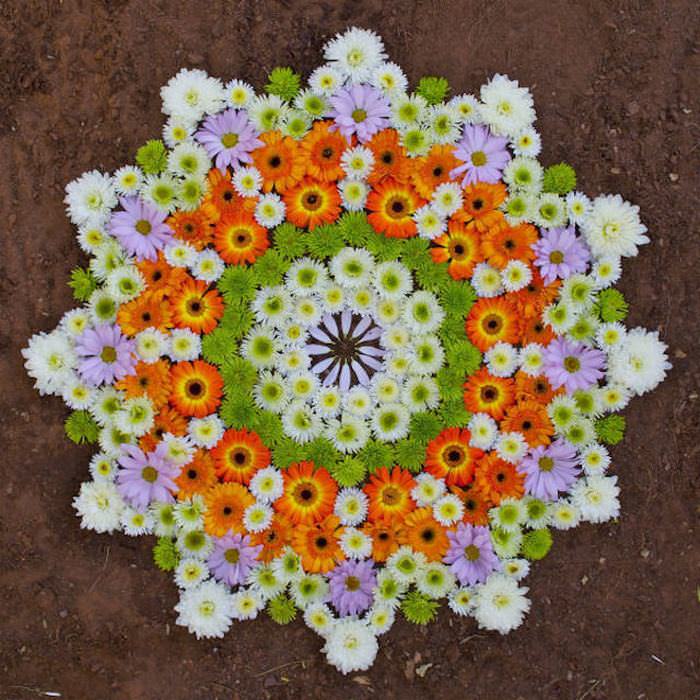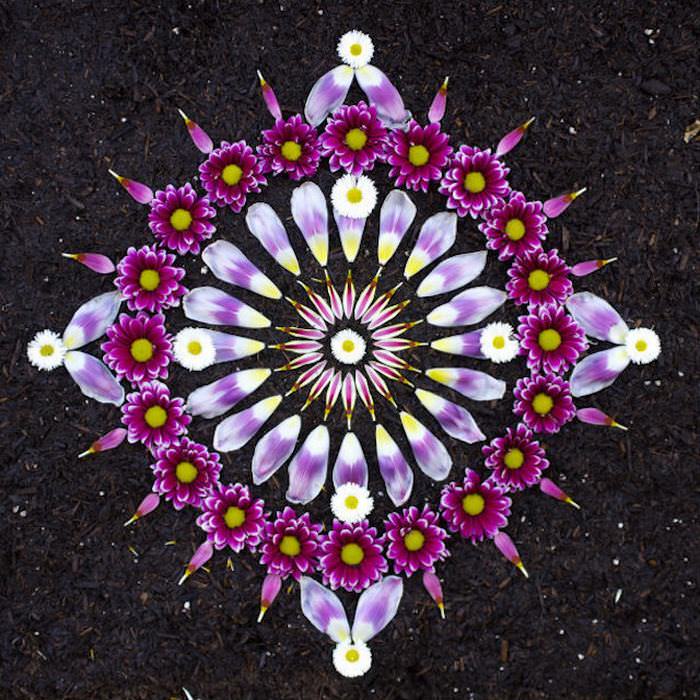 In common use, mandala has become a generic term for any diagram, chart or geometric pattern that represents the cosmos metaphysically or symbolically; a microcosm of the universe.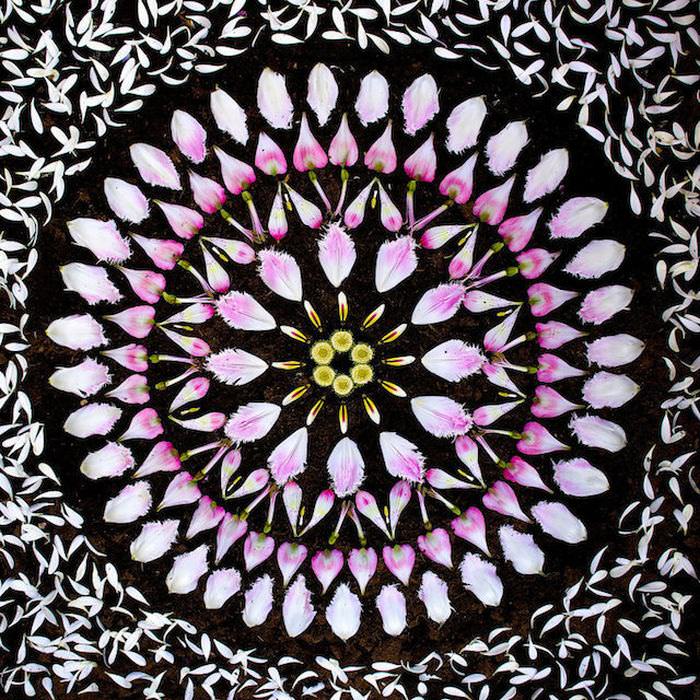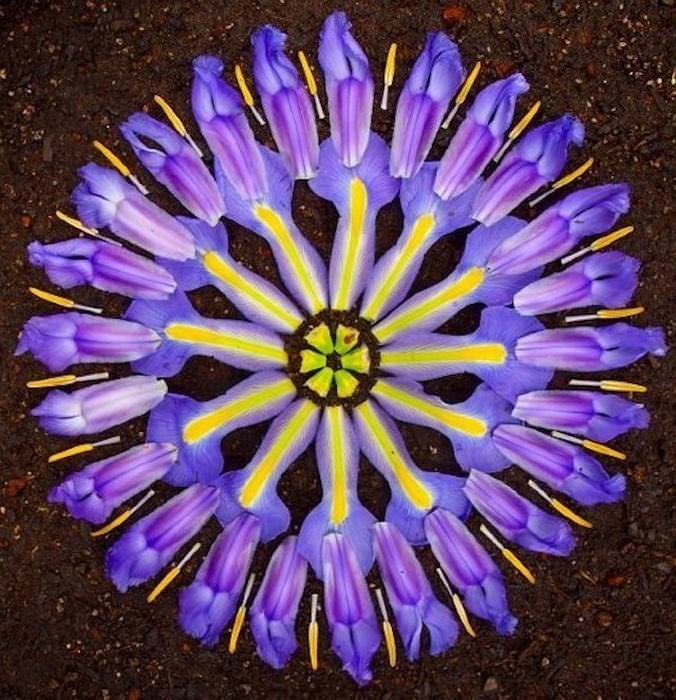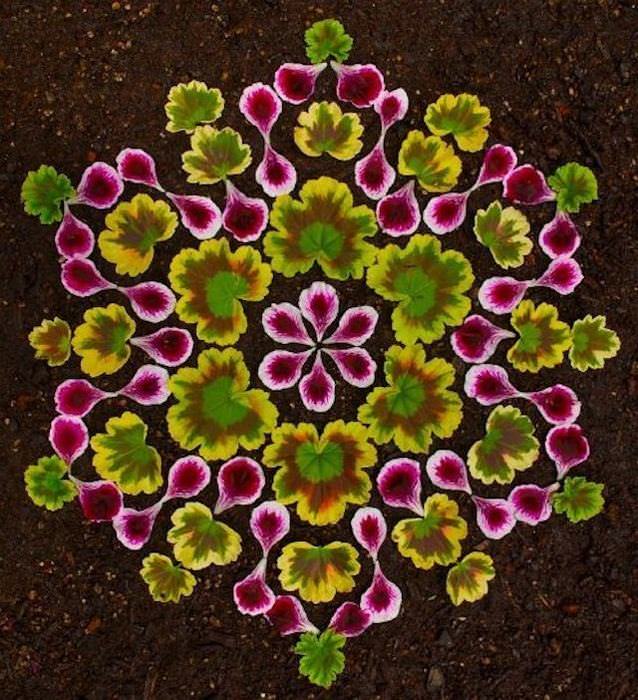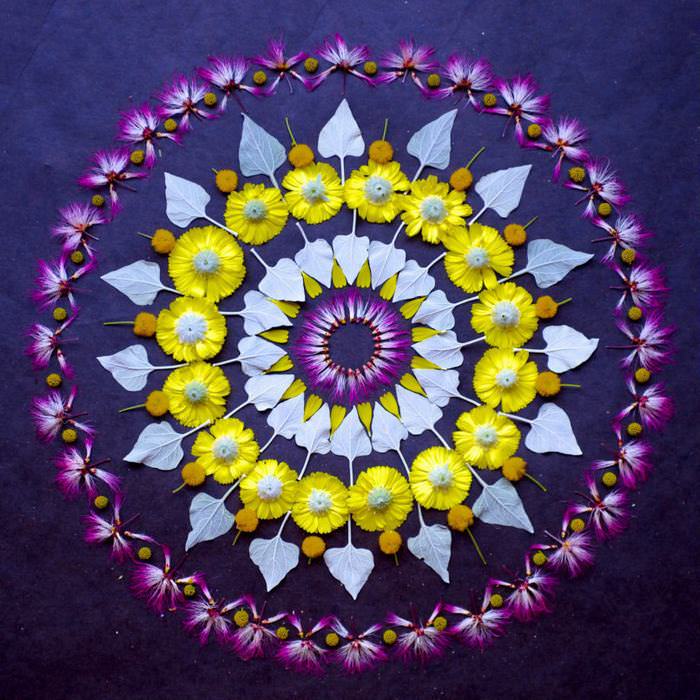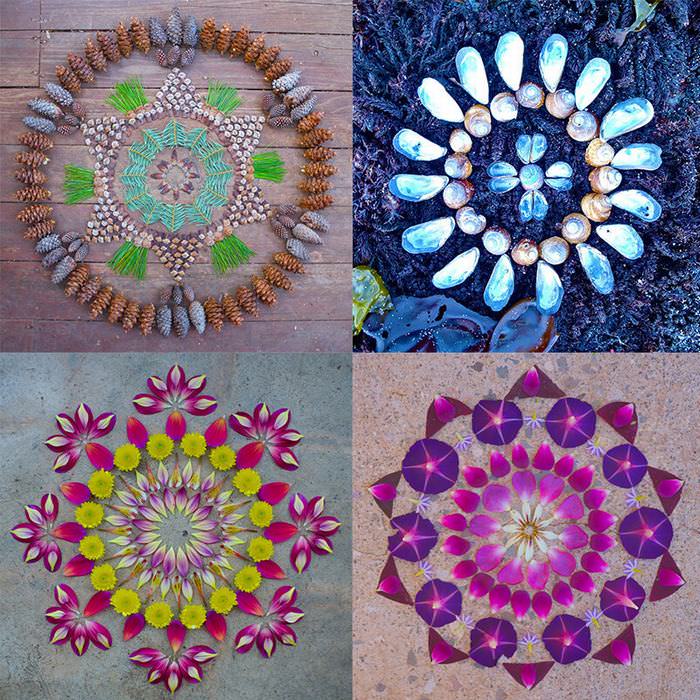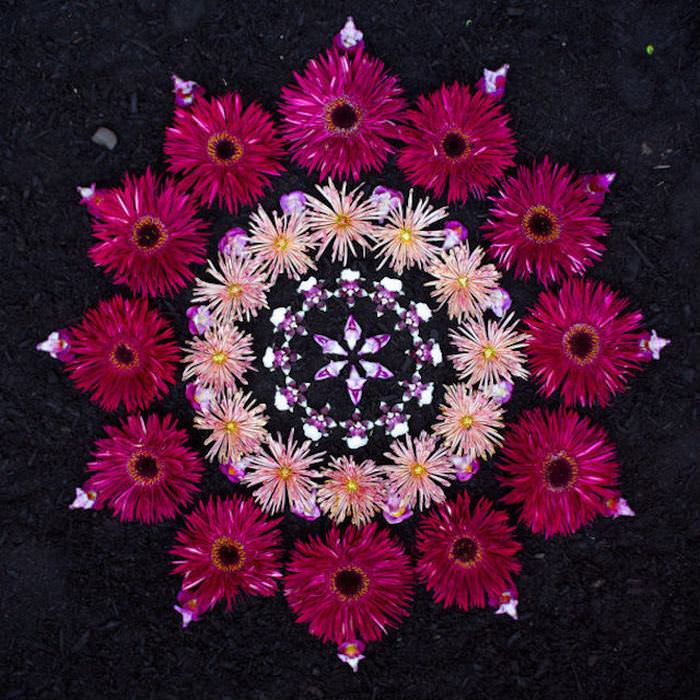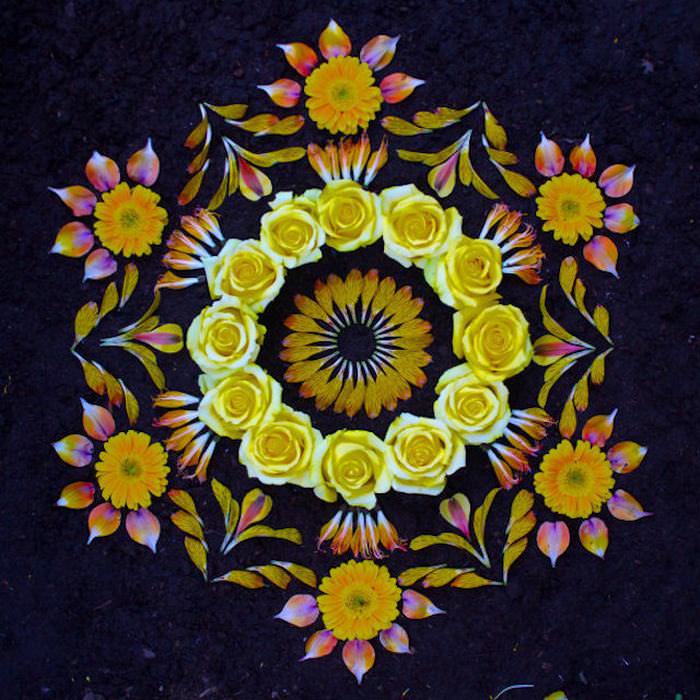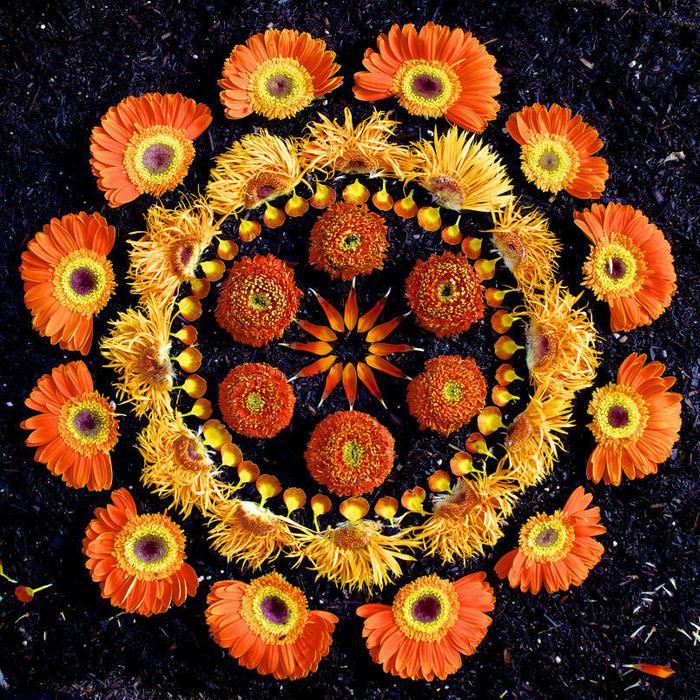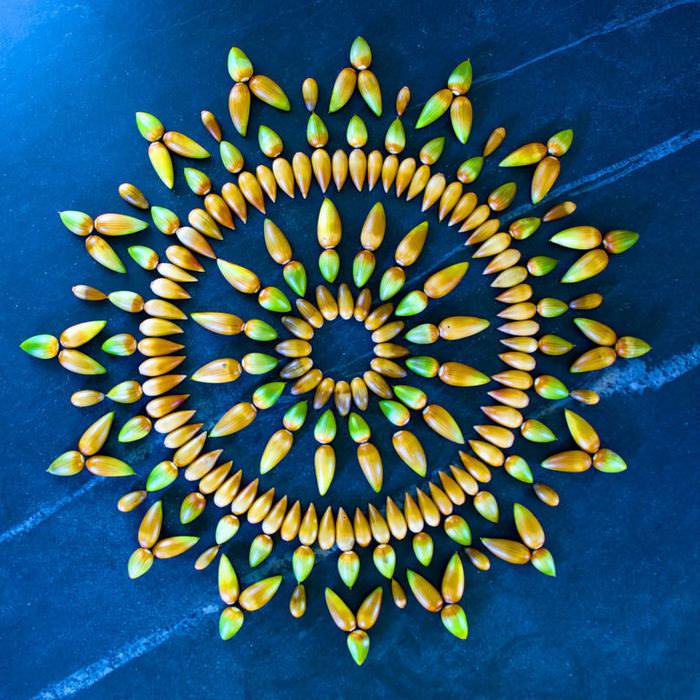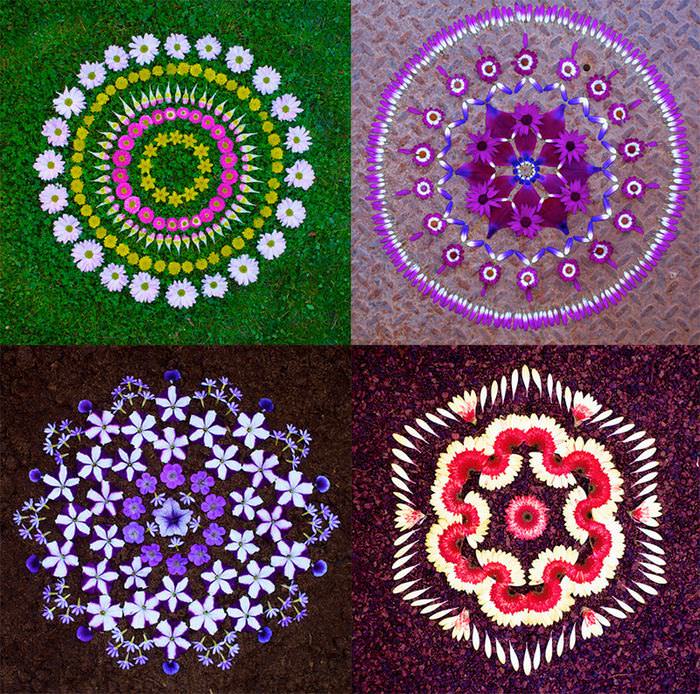 See more of Kathy's colorful and unique designs on her website.