I'm always surprised to learn that such magical places exist. Off the beaten tourist route, some 600km (372 mi.) from Chengdu, lies Sêrtar, a surreal town filled with over 10,000 monks and nuns. It is home to the largest Buddhist academy in the world, where the majority of the town is attached. Here Tibetan and Chinese students worship and learn together in this remote spiritual haven.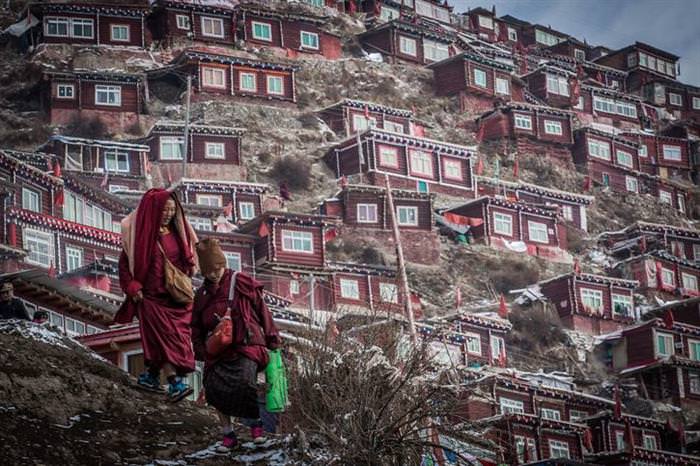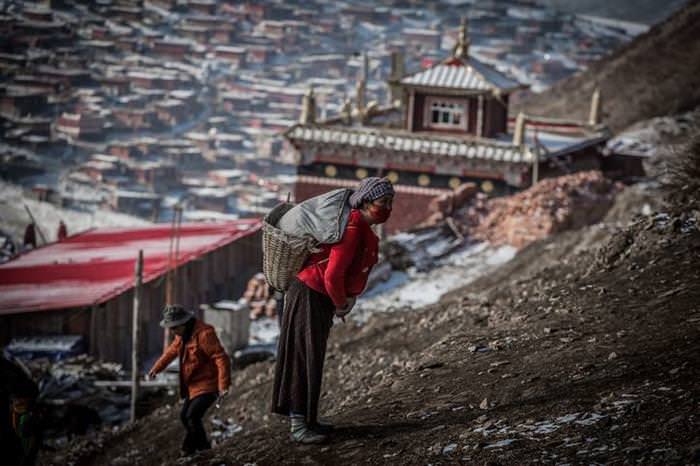 Some miles from this red hut village in the Larung valley lies Larung Gar Buddhist Academy. This institution started in 1980 as a small ecumenical training center by a lama called Khenpo Jigme Phuntsok. It takes monks anywhere from 6 to 13 years to complete their training.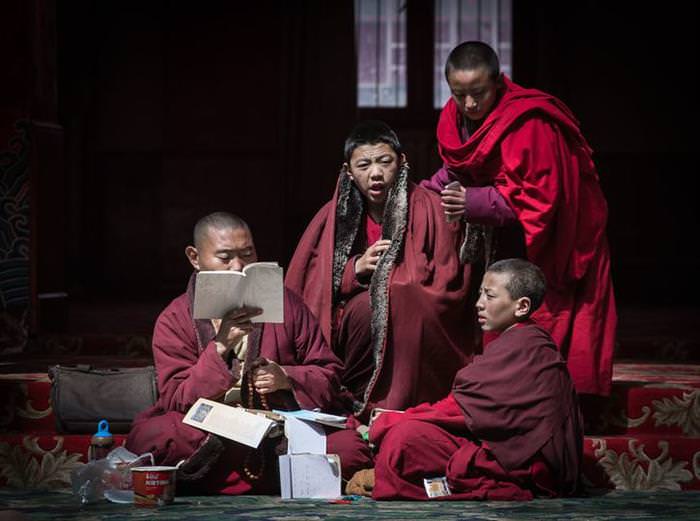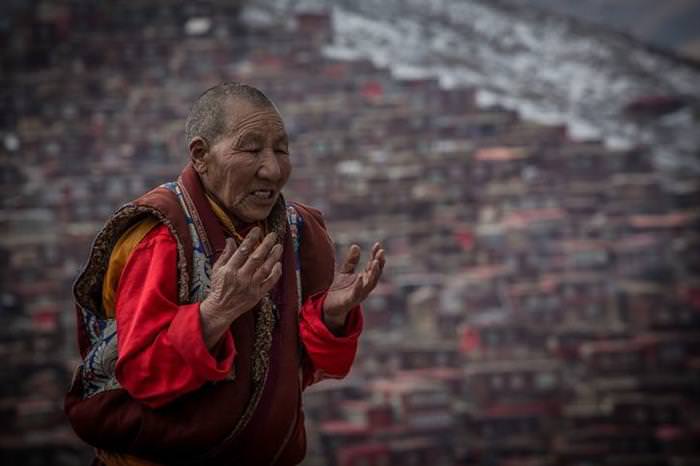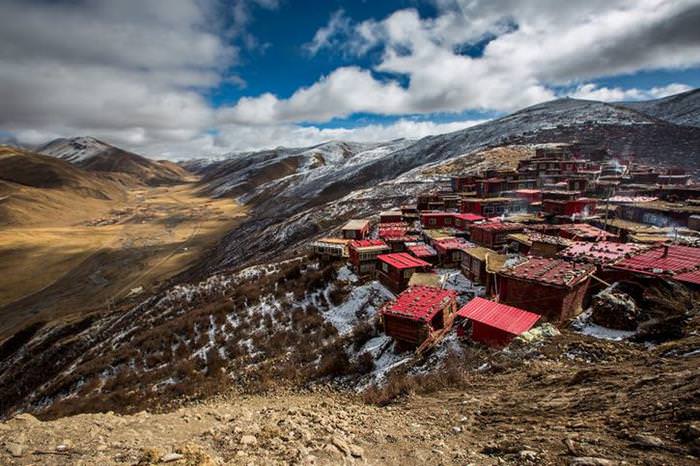 Sêrtar is 4000m (13,123 ft) above sea level and the climate of the area is harsh. Summers typically reach a high of 30⁰C (86⁰F) and winters can dip as low as -25⁰C (-13⁰F). There is no TV, indoor plumbing or heating in the huts.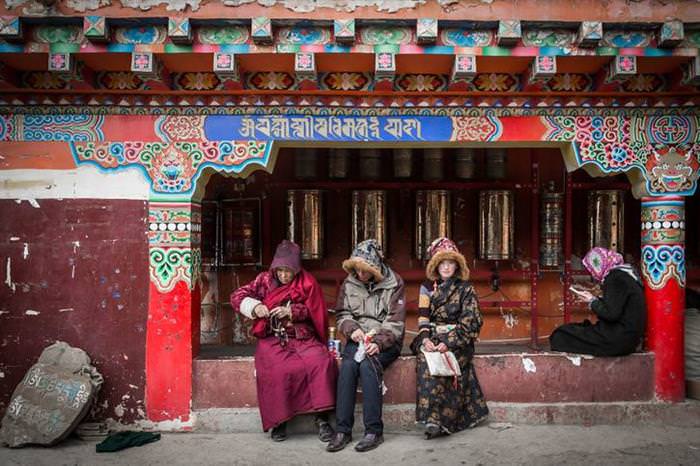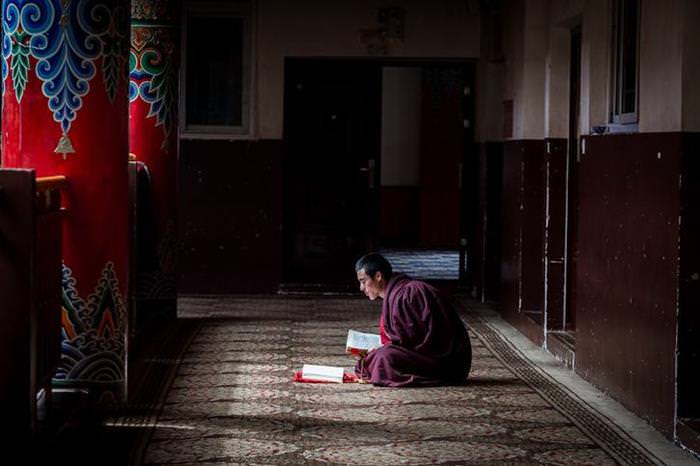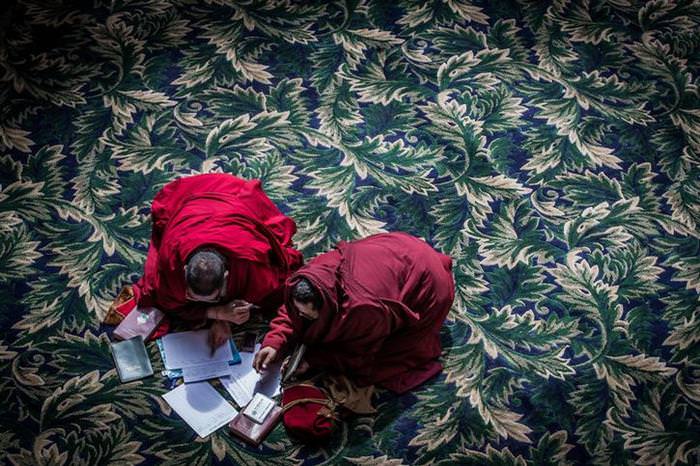 Every year about 1000 more huts are built. The houses are made of wood and constructed close together, creating an ever-present fire hazard.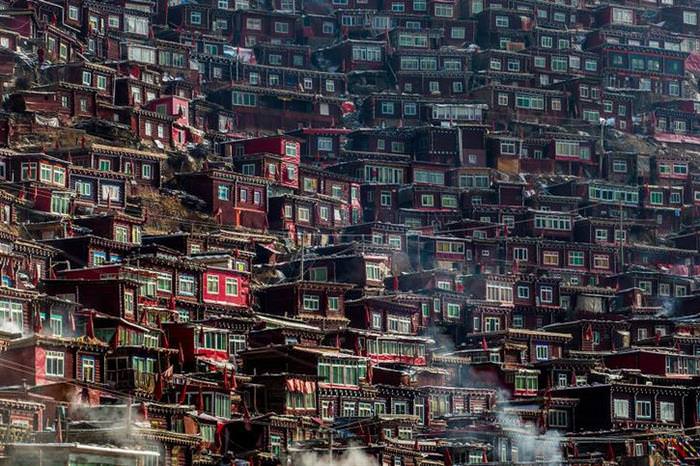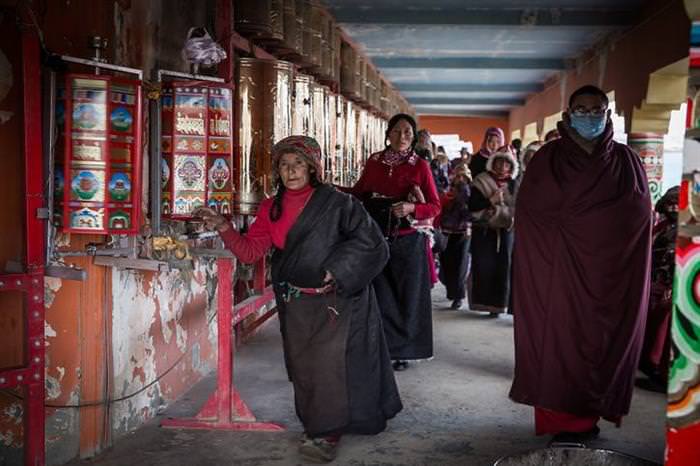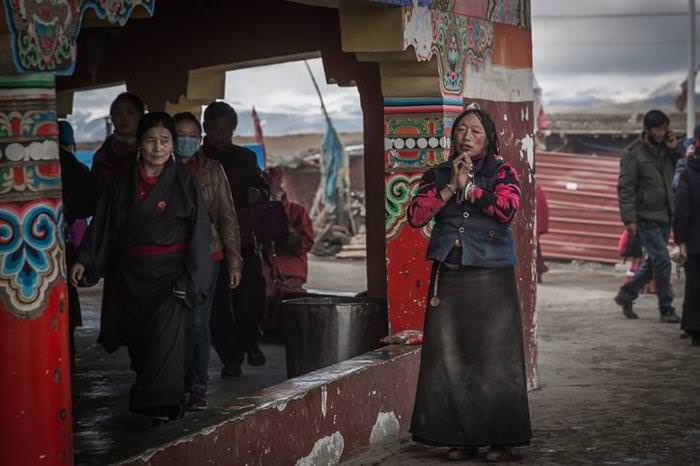 Unlike other Tibetan Buddhist monasteries, this one was open to anyone who was genuinely interested in learning, and is renowned for its quality education. Students also have the opportunity to learn English, Chinese, Tibetan languages and computer studies.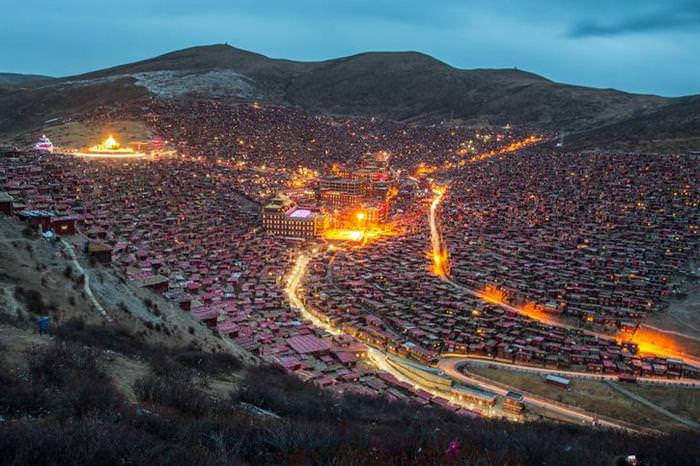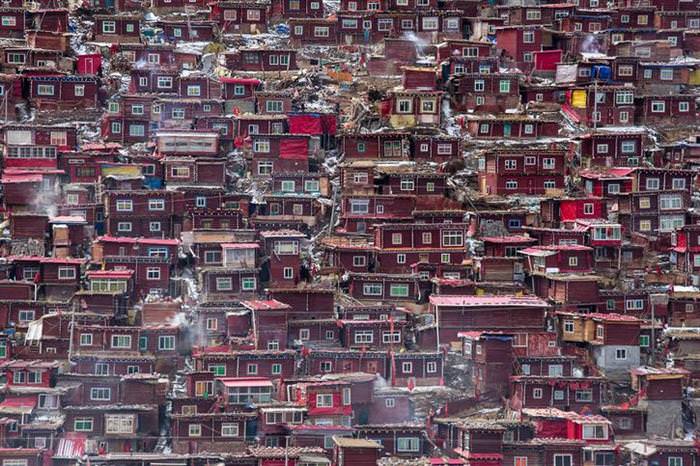 H/T: www.boredpanda.com