1.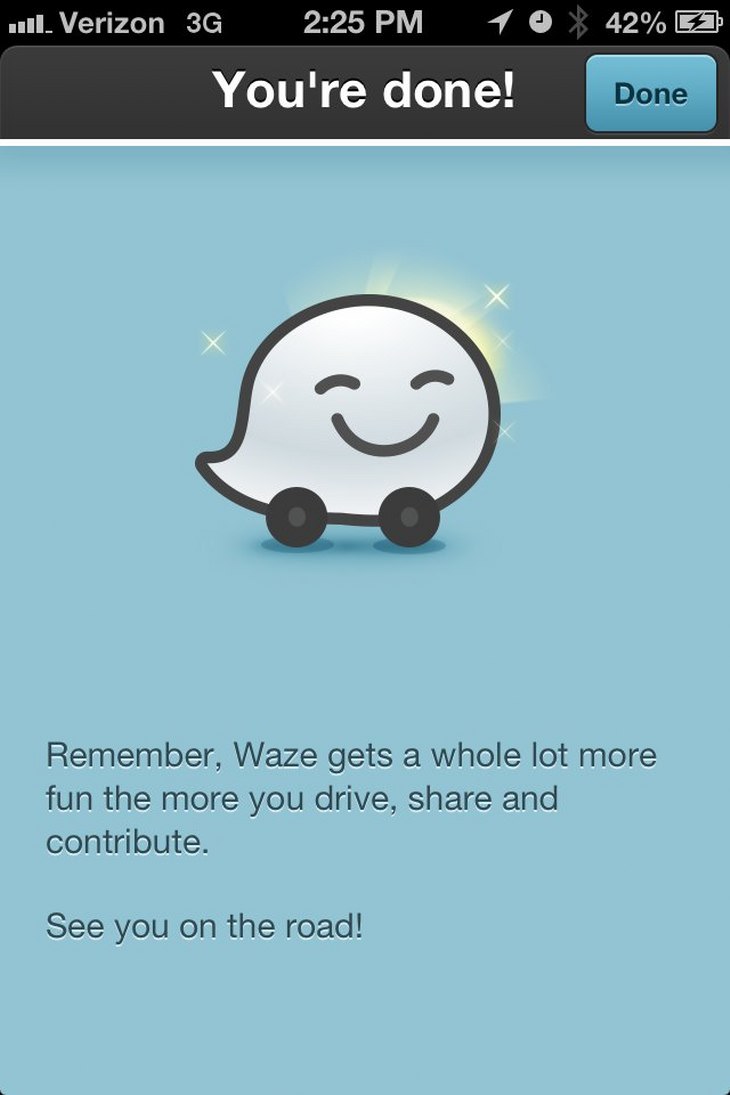 The first thing you'll need to do is to download the Waze app for iPhone or Android, and then install it.
2.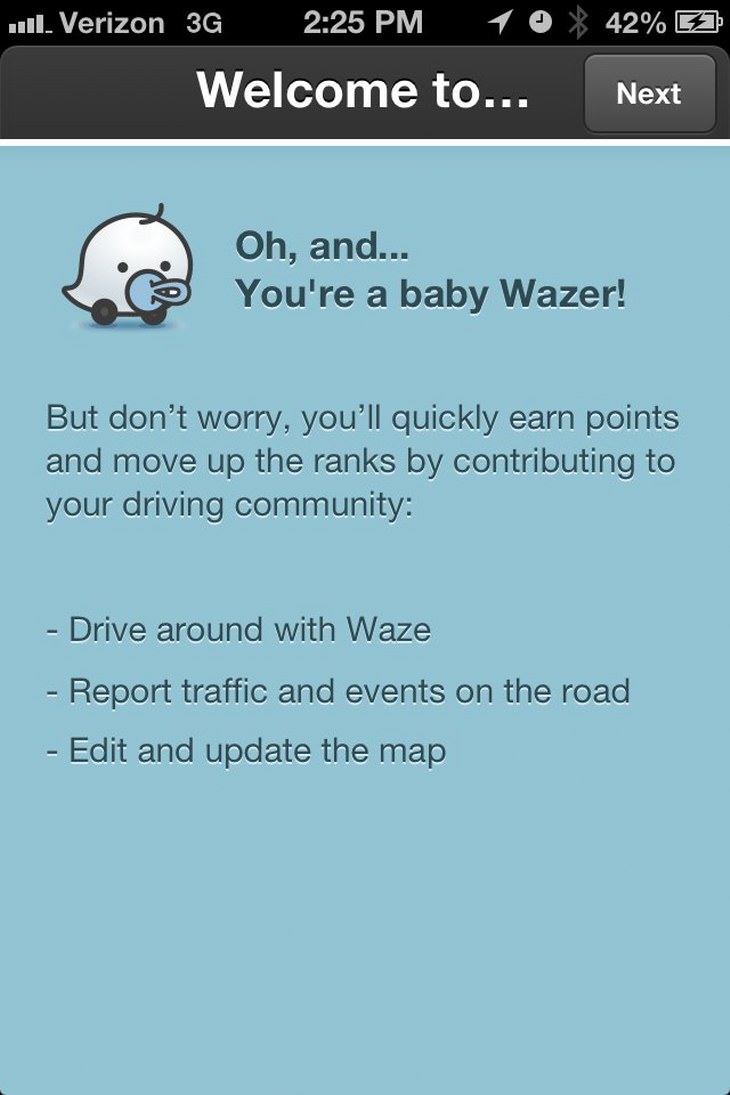 Use the app for the first time, and you'll be walked through all of the most essential features by the app itself.
3.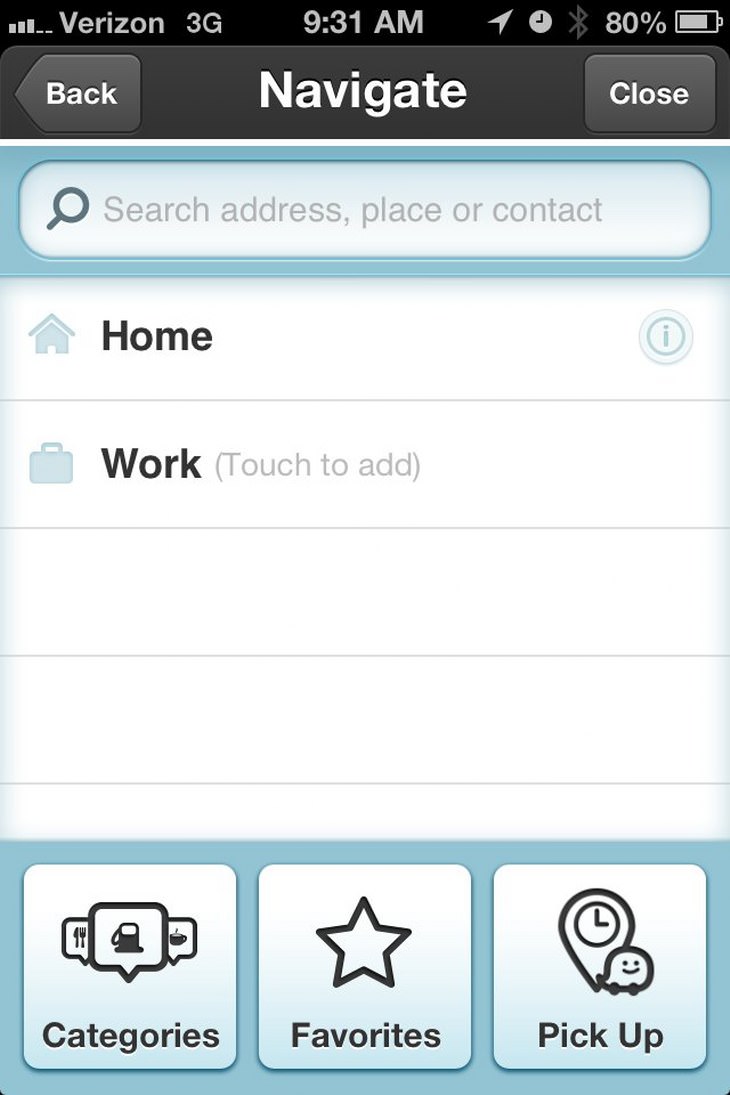 One of the first things you should do is to enter your work and home addresses, since this will make using the app a lot easier.
4.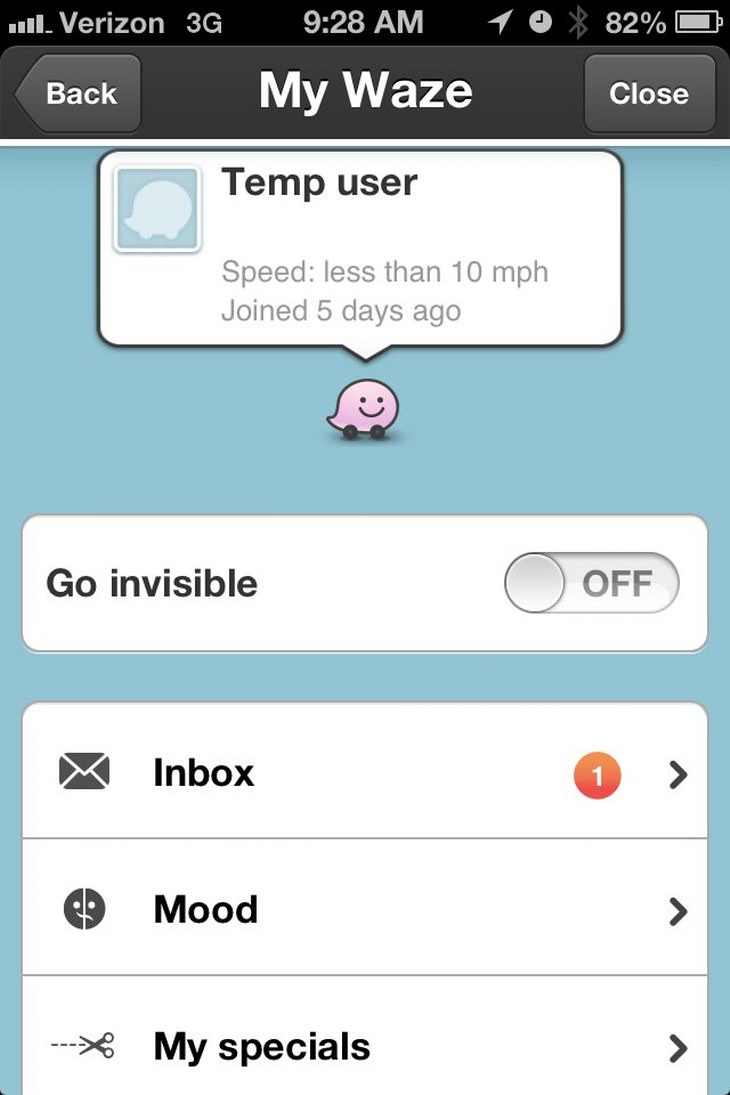 You can also set up a username, tell people how you're feeling, and even send messages via the app itself.
5.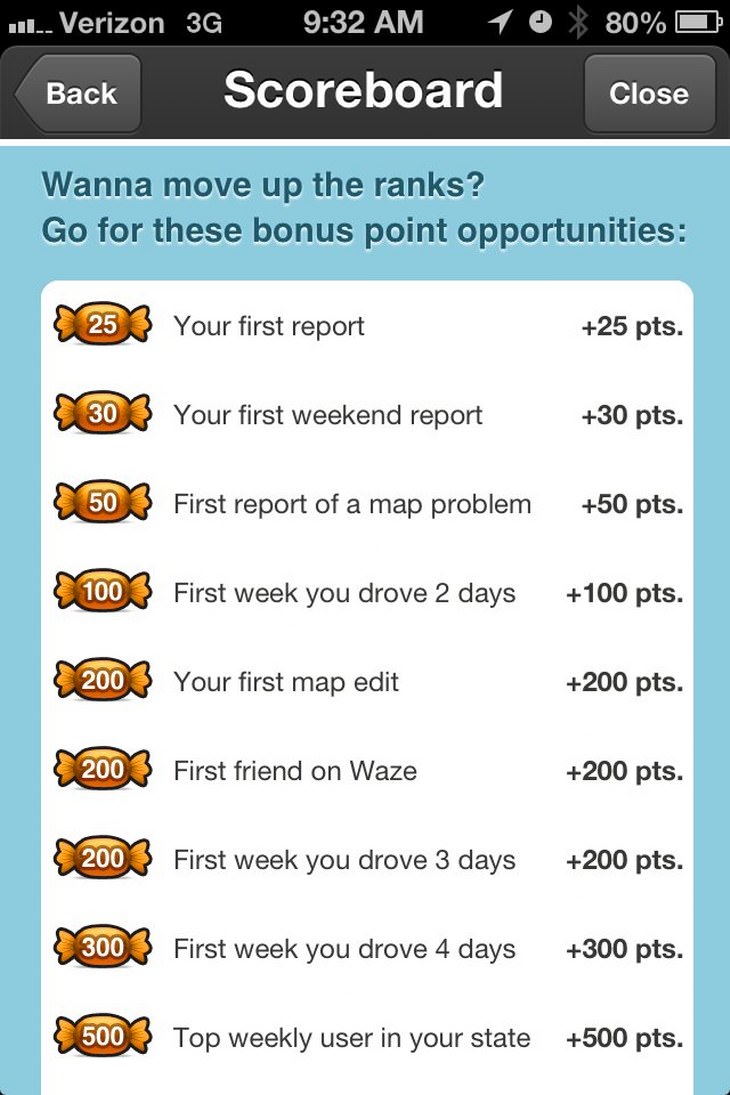 The more you use the app, the more points you'll rack up, as you can see above.
6.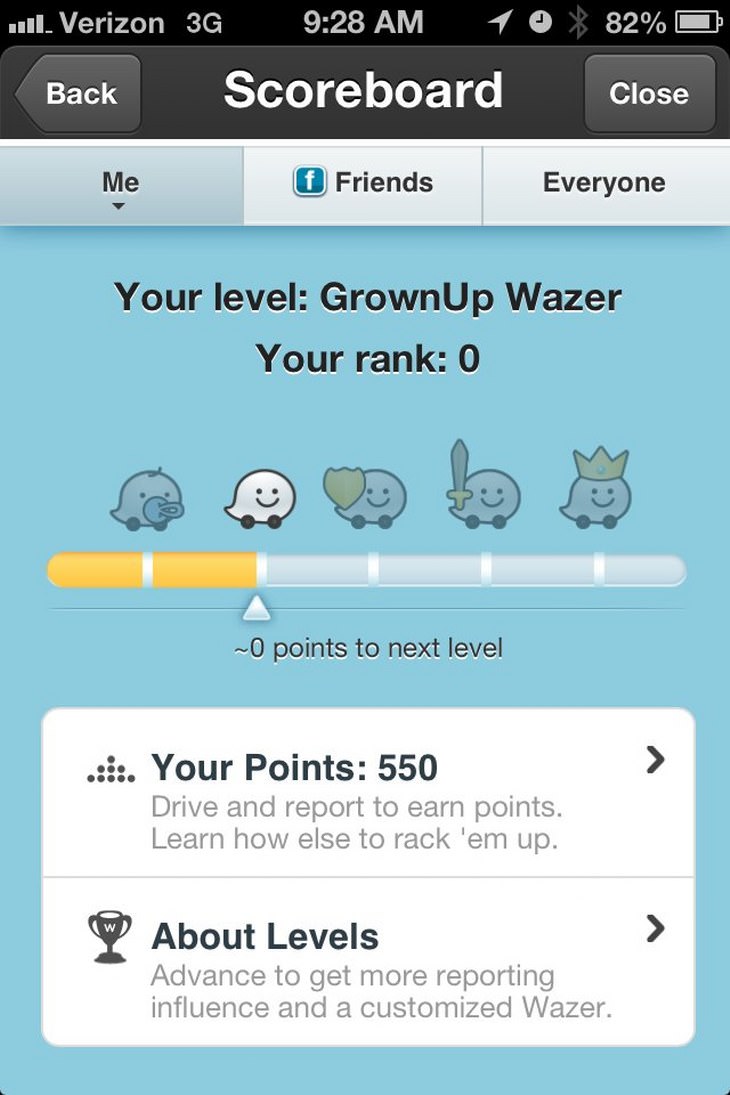 Here's an example of what a Waze score looks like. You can even connect the app to Facebook to see what your friends are getting up to!
7.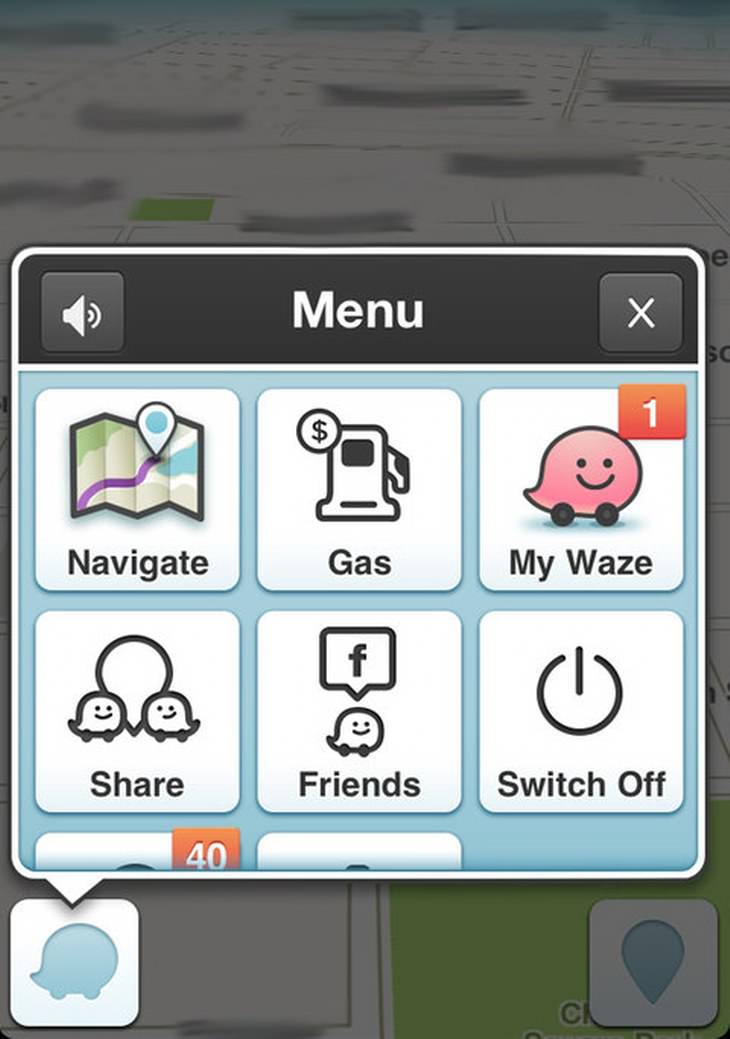 There are many ways to earn Waze points, one of which is leaving tips for other drivers.
8.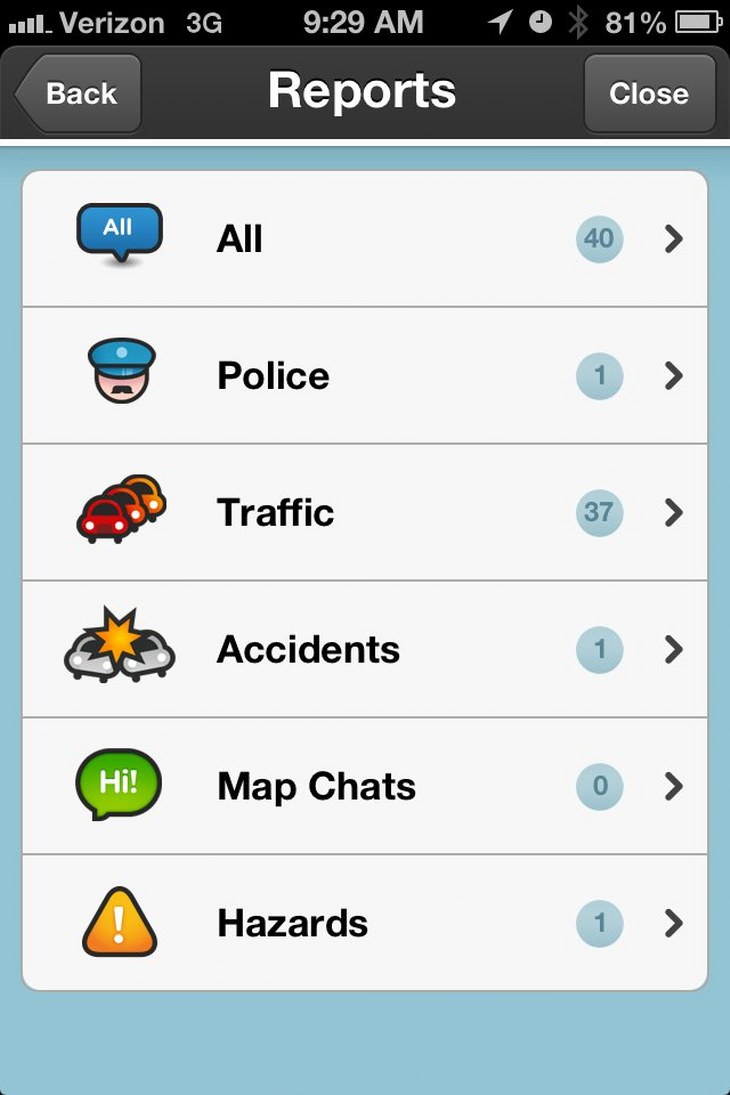 There are many things that you can report, such as traffic accidents, hazards, and police presence.
9.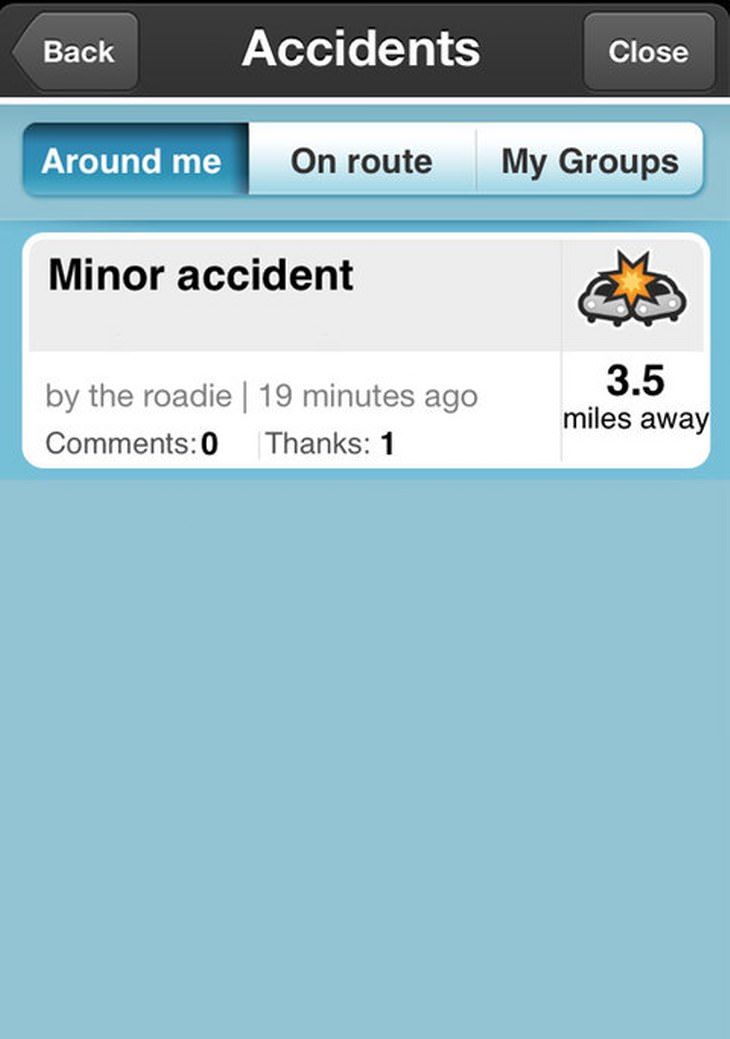 As an example, here's a screenshot of a minor accident that has been reported.
10.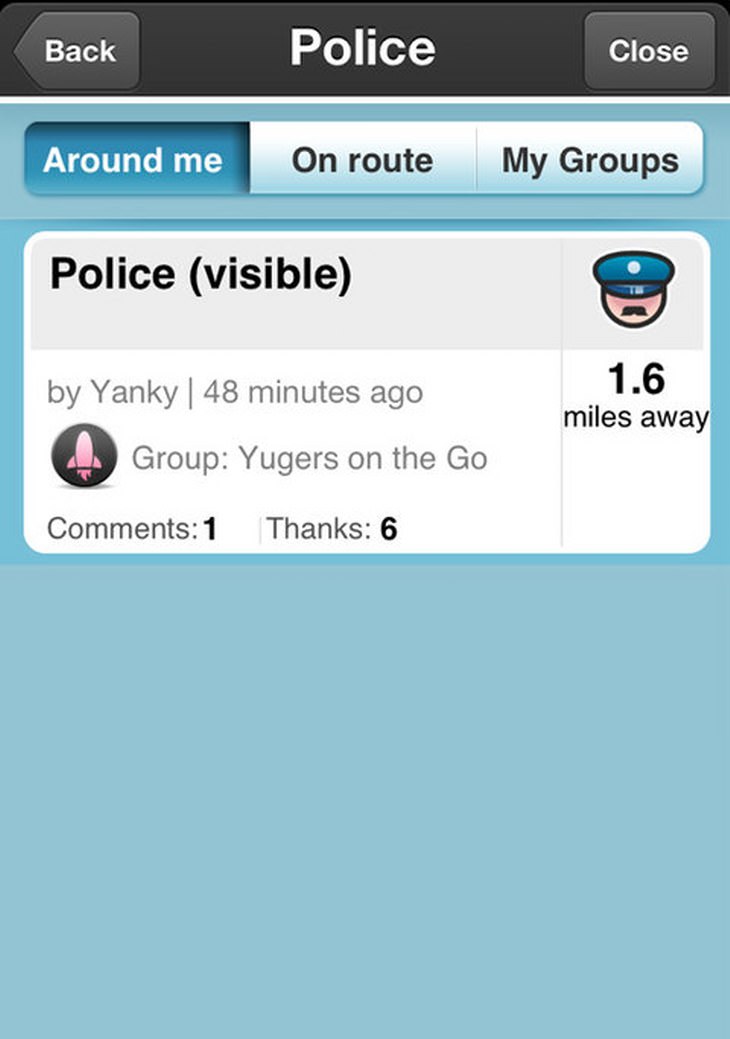 Here's a police unit that was reported.
11.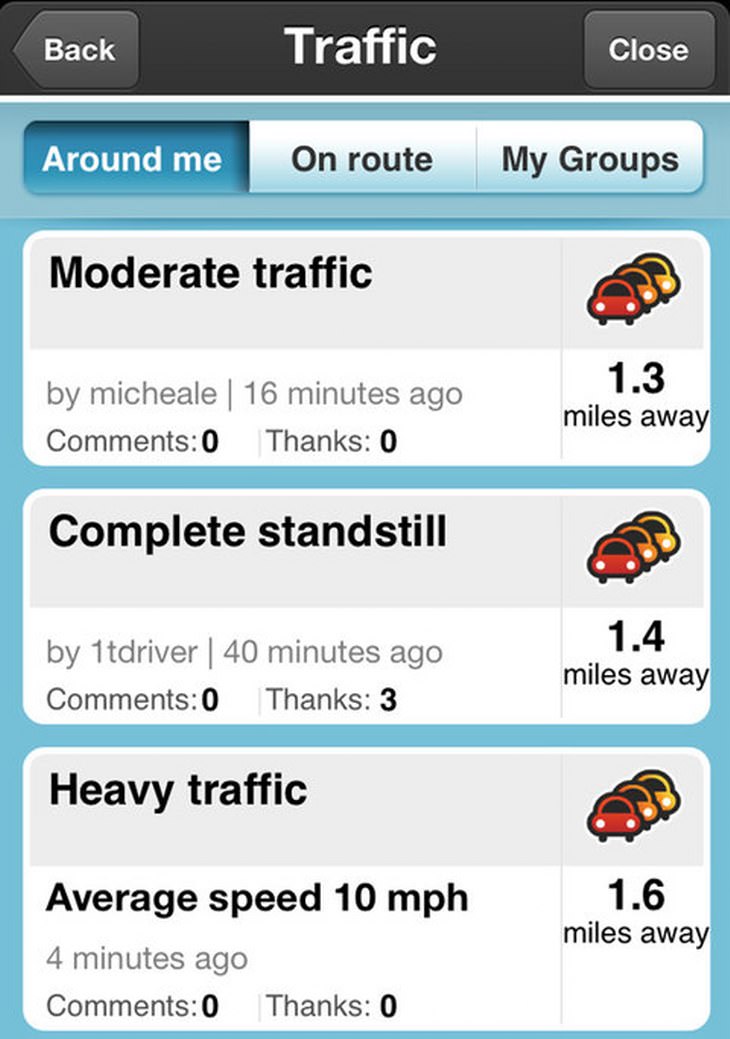 Here is a list of different traffic jams in the driver's surrounding area.
12.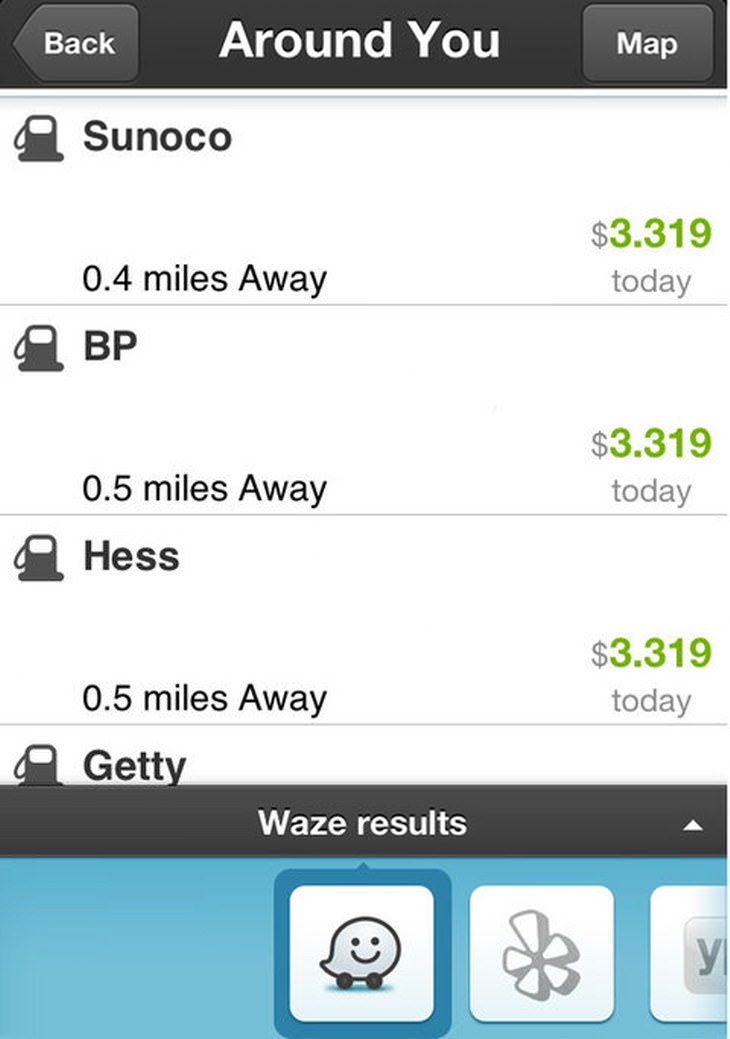 You can even use the app to search for nearby gas stations (addresses removed from the above screenshot).
13.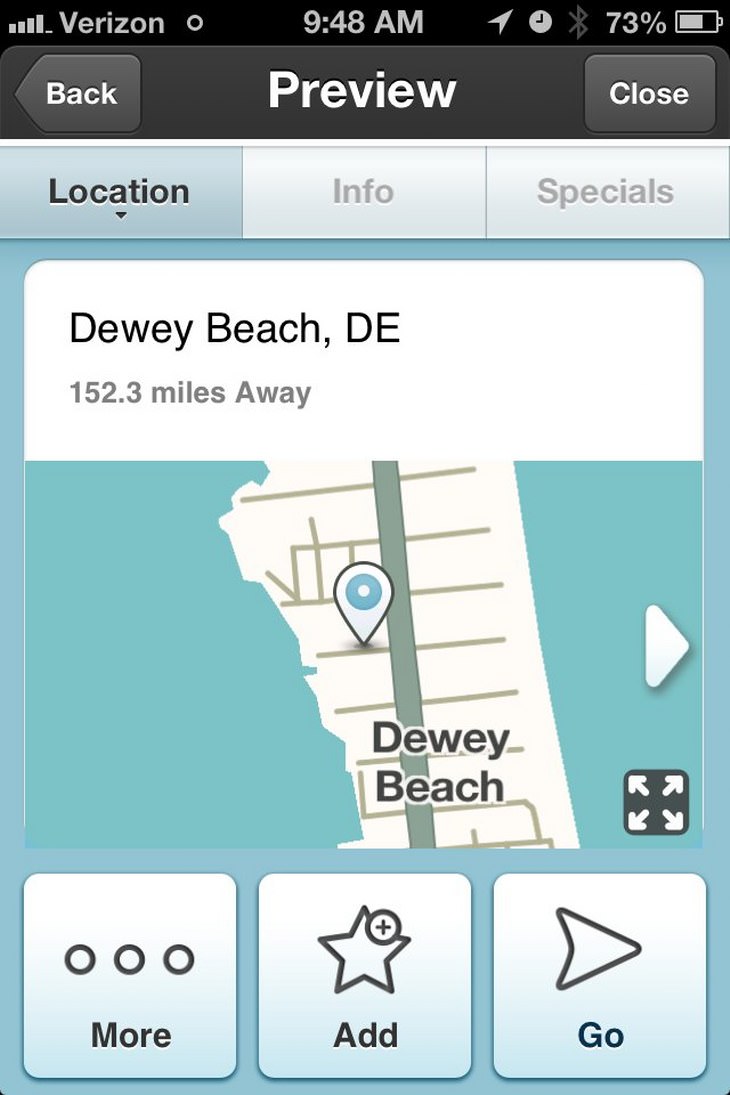 When searching on Waze for directions, all you need to do is to type in the name of your desired destination, just as you would on Apple Maps or Google Maps.
14.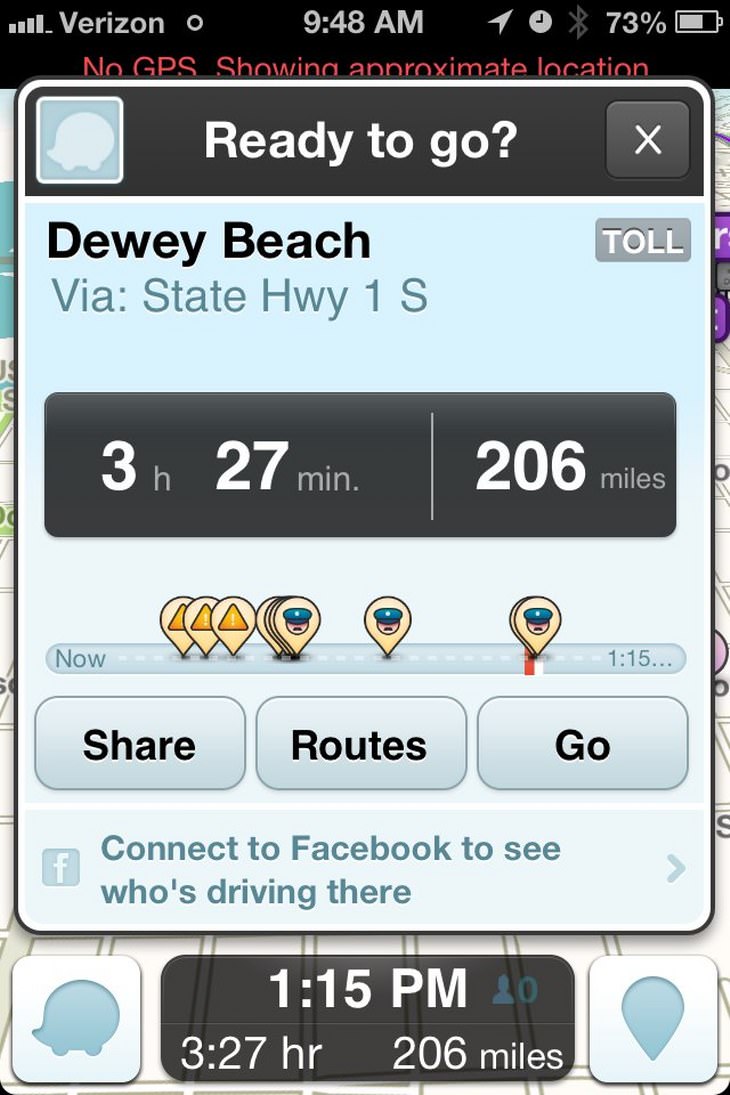 The app will then inform you of the trip's expected duration, as well as any hazards to be aware of while getting there.
15.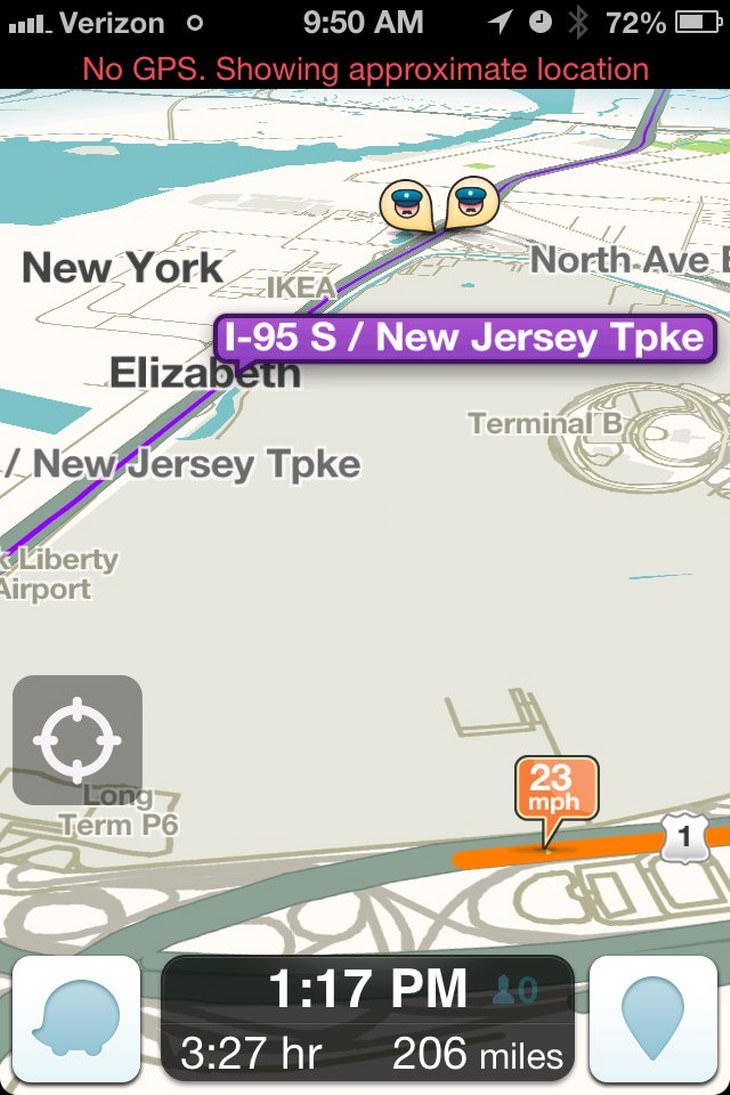 Your ideal route will show up as a cartoonish version of Google Maps, with anything noteworthy being displayed in bubbles along the way.
16.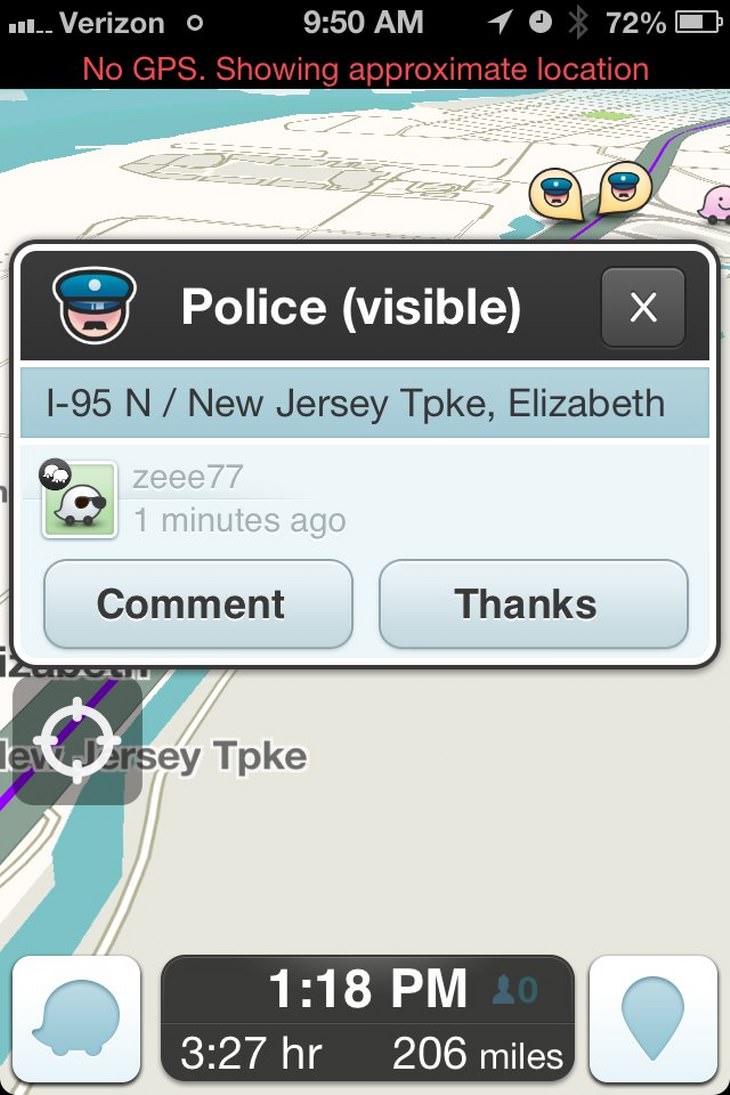 If you click on the icon (police in this instance), you'll be able to find out more information, which will help you proceed with caution.