Cats are usually perceived as independent and even rebellious animals. Therefore, it is quite rare for cat owners to try and train their pets or teach them tricks. However, by leaving your cat to its own devices, both you and your furry buddy are missing out. Contrary to popular belief, cats are trainable, just like dogs. You can teach them useful behaviors as well as novelty tricks according to cat behavioralist Tatiana Kulikova.
If you still aren't convinced, it's time you met Nipa, a Toyger cat from Finland also known as The Talented Cat. Nipa is a therapy cat at an elderly care home. She knows over 50 tricks, including riding a skateboard, doing a handstand jump, rolling a barrel, and more.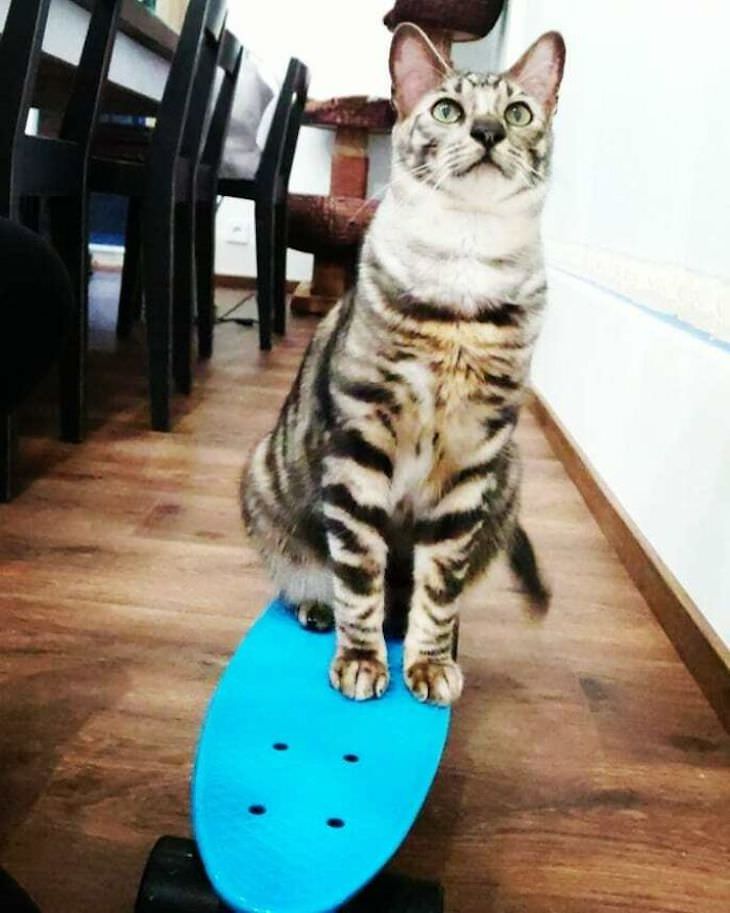 In a statement to Bored Panda, Nipa's owner Tiina explained that she is working to bust the extremely common myth that cats don't need or can't be trained. Not only will training your cat help prevent unwanted behaviors on its part, but it also strengthens the cat-human bond, keeps the cat stimulated, engaged, and happier overall.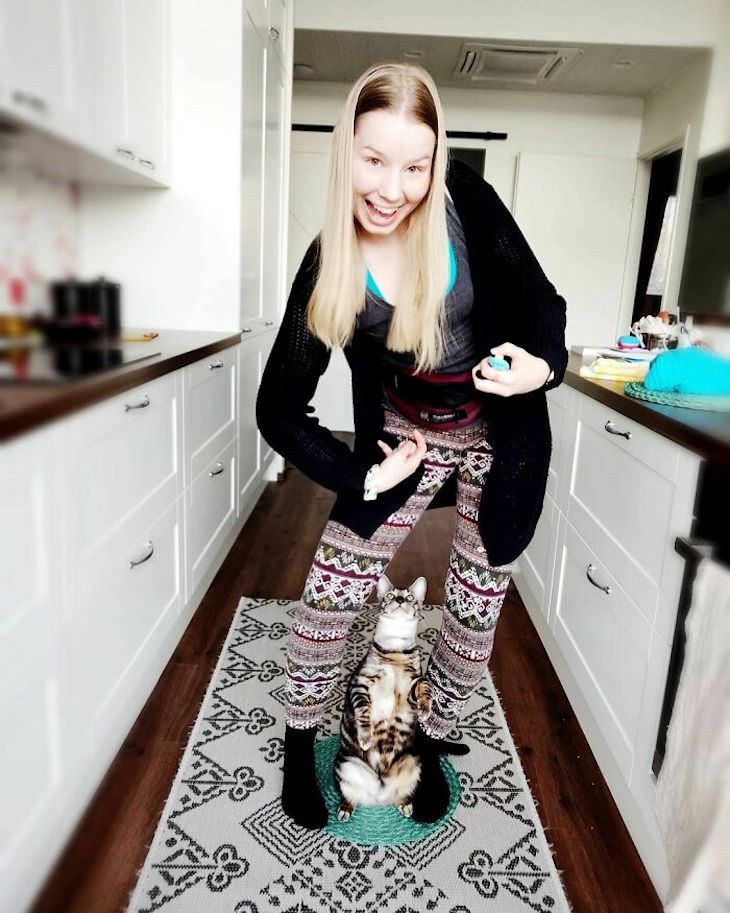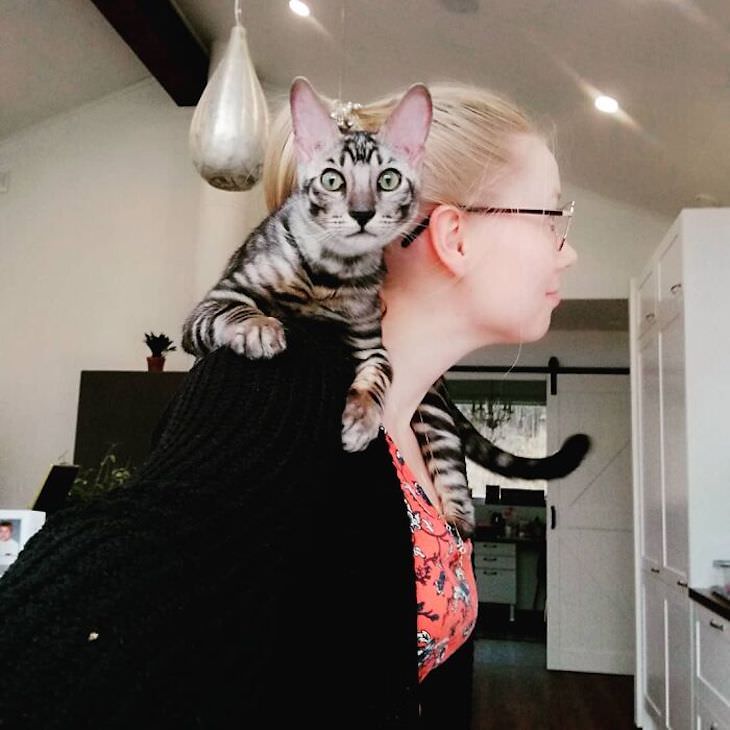 As we mentioned, Nipa also helps Tiina in her work at a senior care home by serving as an emotional support cat. "The seniors immediately light up when they see him and start talking to him and me. Even seniors that don't want to join in other activities or talk to me individually welcome me when I have Nipa with me at work. Nipa brings a lot of joy to seniors and to see them happy makes me happy," Tiina said. One of the seniors was so happy he cried joy as he had Nipa in his lap.
This is another myth that Nipa helps dispel. Cats are NOT spiteful or antisocial. Cats are actually great at providing emotional support and stress relief to the people who need it the most.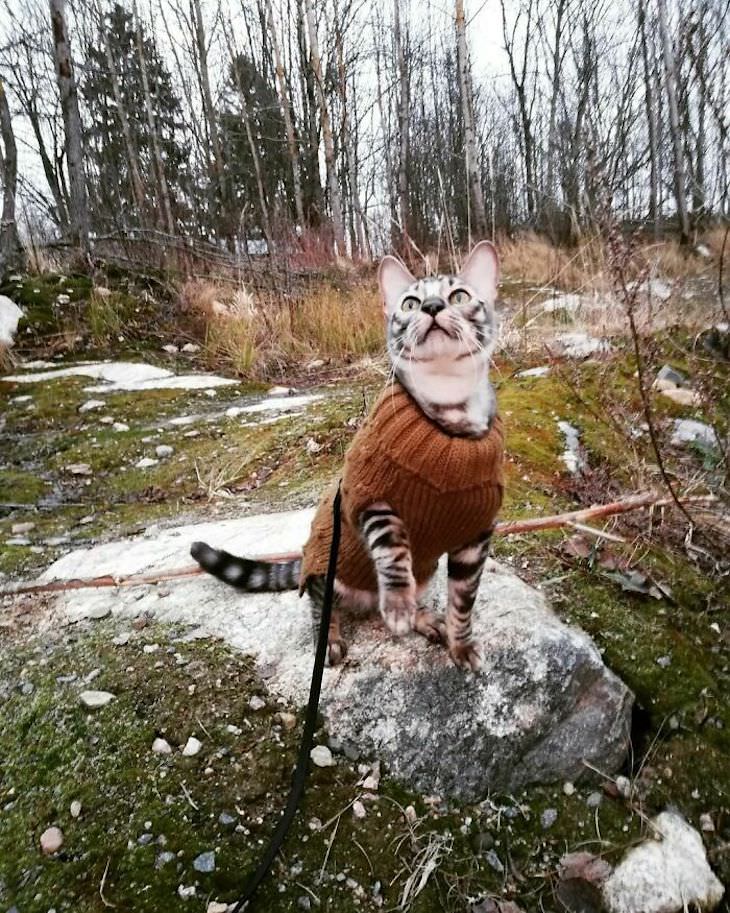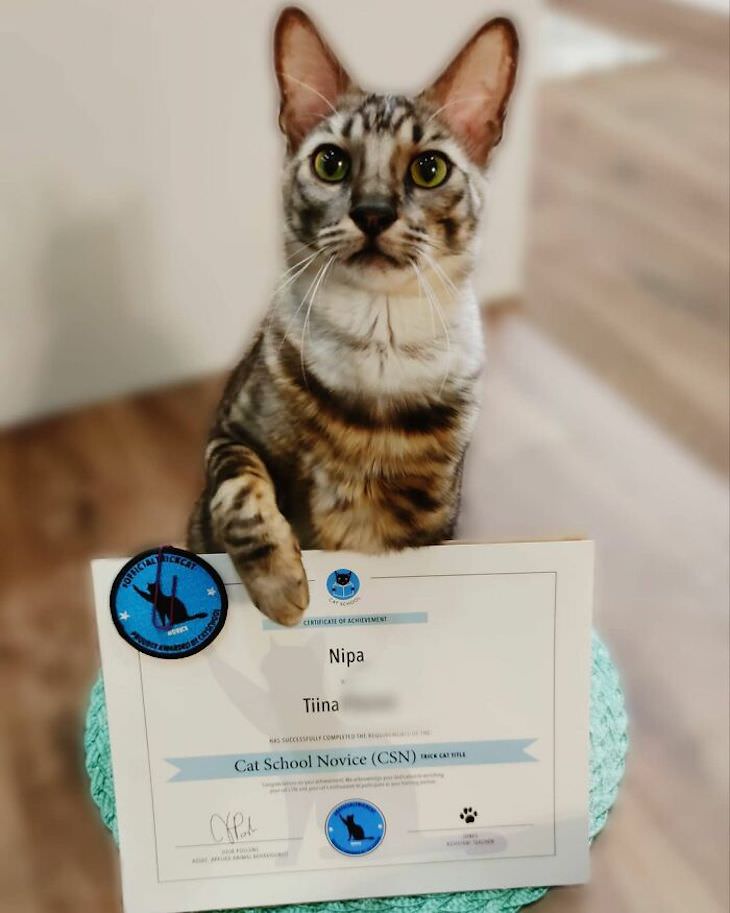 When asked how difficult it is to teach her cat a new trick, Tiina responded that it depends on the trick and how actively they train. The most challenging trick Nipa knows is probably skateboarding.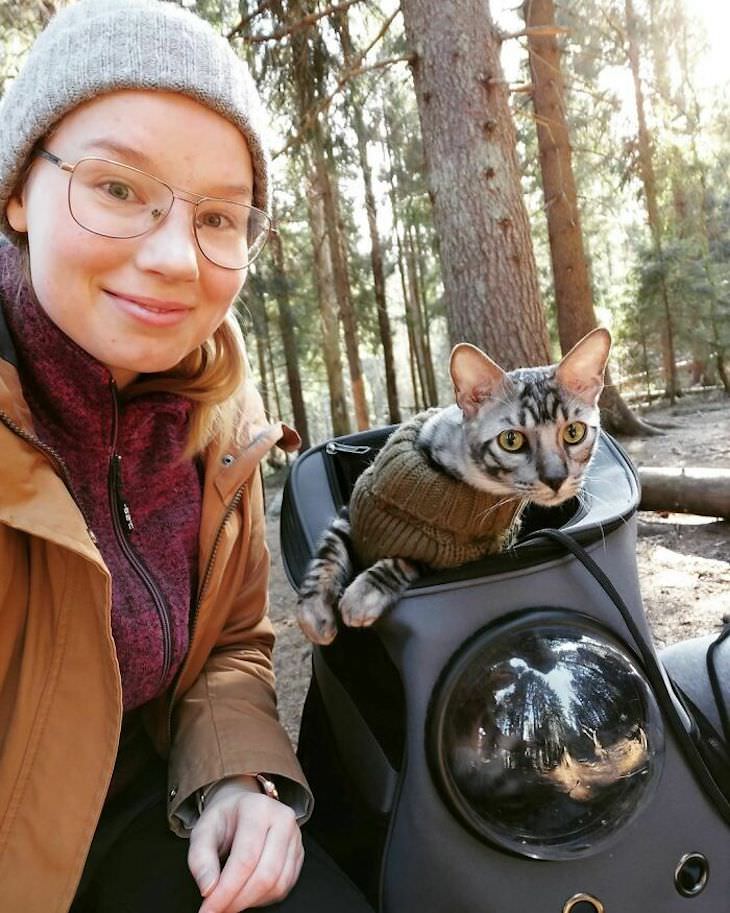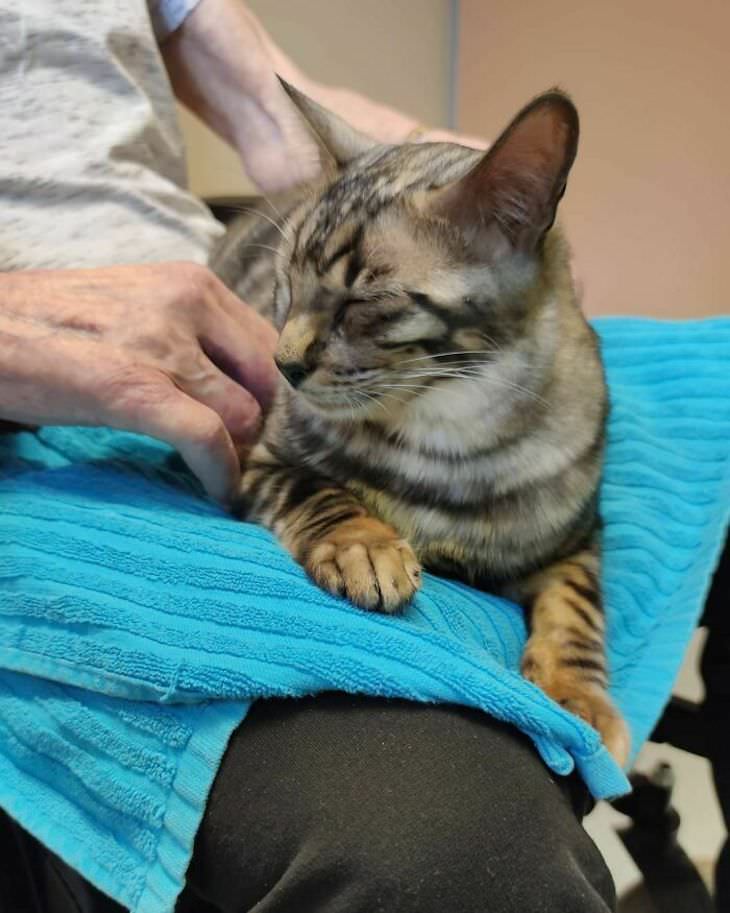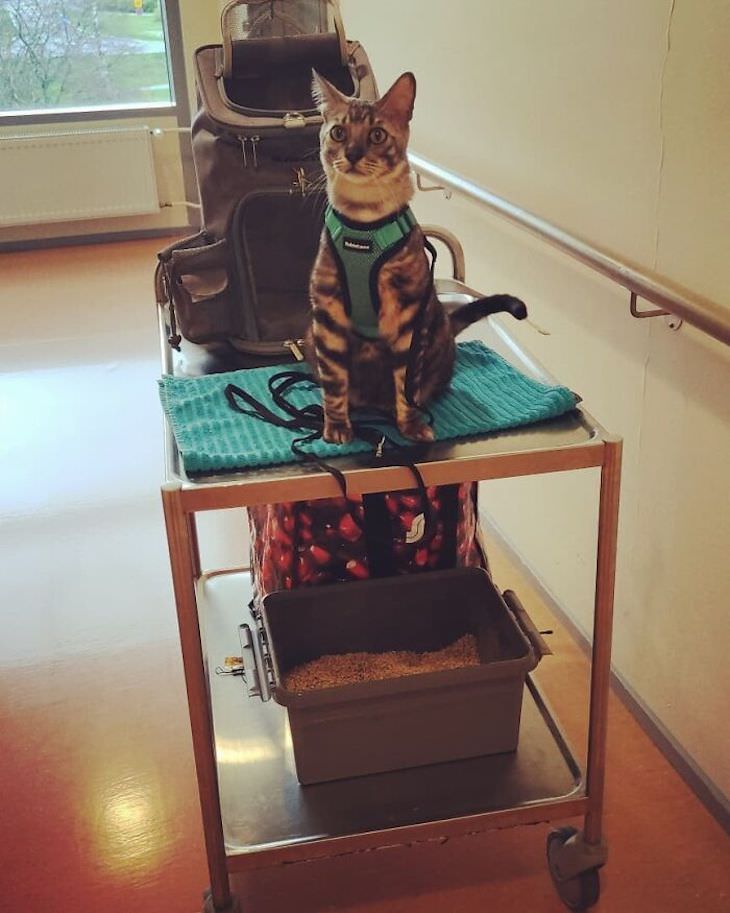 If Nipa, the talented cat, inspired you to try and train your own cat, be aware that it will require time, patience, a clicker, and lots of treats. Most importantly, do not punish your cat - positive reinforcement will work like a charm. Tiina recommends starting with 5 minutes of training daily. To see more pictures and videos of Nipa in action, visit Tiina's Instagram page - My Cat Got Talent.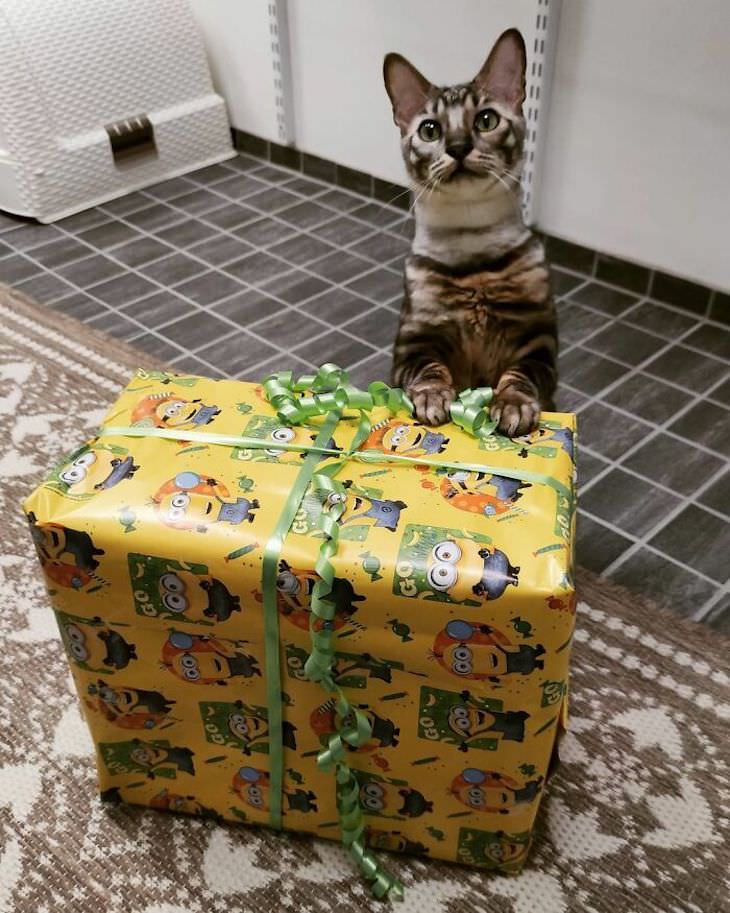 Nipa walking up the stairs on Tiina's legs
Share this story with those who love cats!