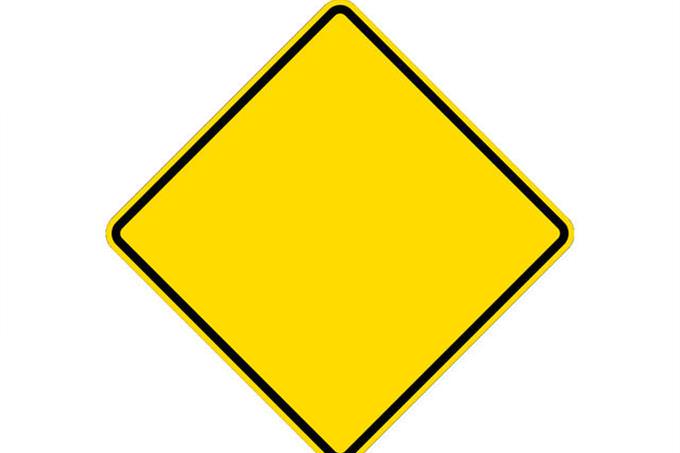 What does yellow and black diamond-shaped sign mean?
It warns you about bad conditions on or near the road.
It helps direct you to cities or towns ahead.
It means that you should give way to oncoming traffic.
It means that there may be elderly people or schoolchildren in the area.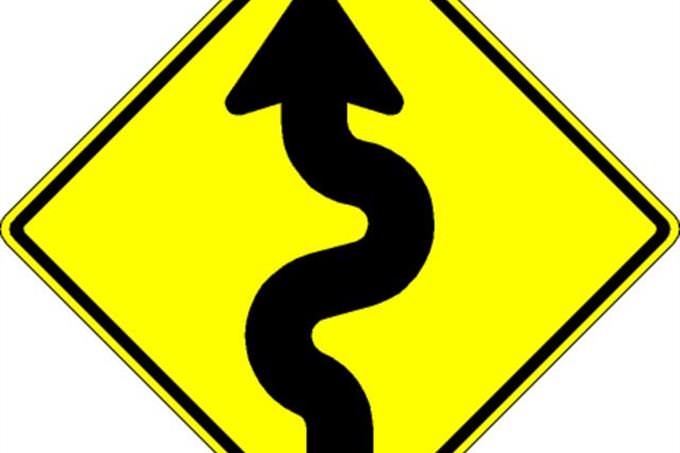 goo.gl/NvWPoG
What does this sign mean?
It means that there are a series of curves ahead.
It means that the road may be slippery when wet.
It means that no turns are allowed on this road.
It indicates a good spot to overtake slow vehicles.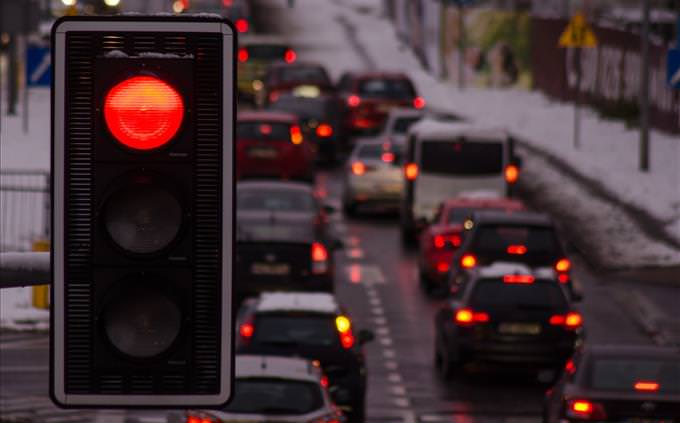 When can you turn right on a red light?
If you stop first and check for traffic and pedestrians.
If you are riding a motorbike.
If there is a red arrow within the traffic light.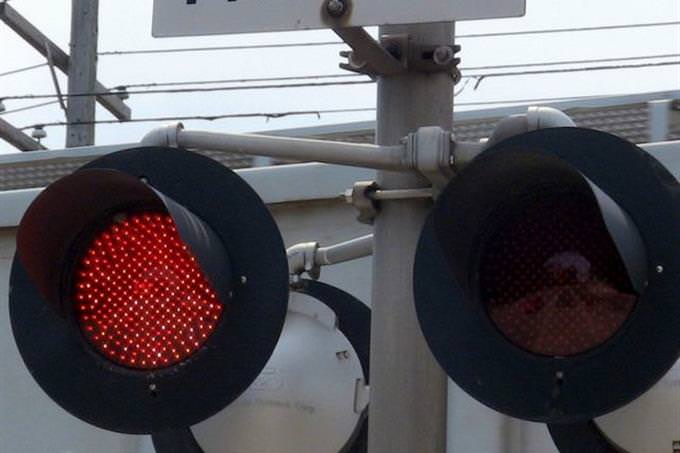 goo.gl/fKYG7J
What does a flashing red light at a railroad crossing mean?
Stop and do not proceed until you're signalled to.
Slow down and proceed if clear.
You have the right-of-way.
Only pedestrians may cross.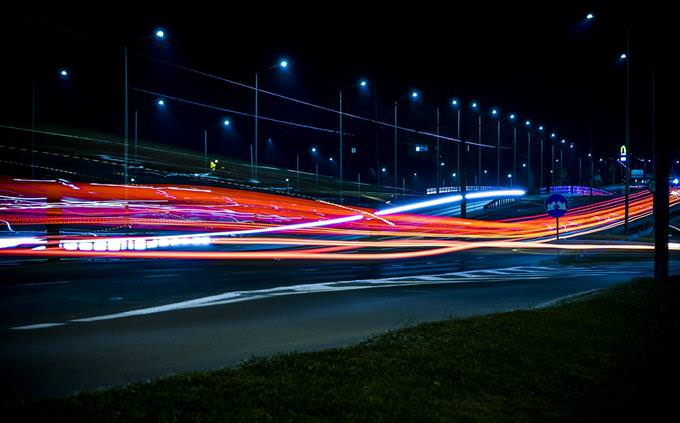 When can you legally pass through a line dividing two lanes?
If it's a broken white line.
If it's a solid white line.
If it's a double solid yellow line.
If it's a double solid white line.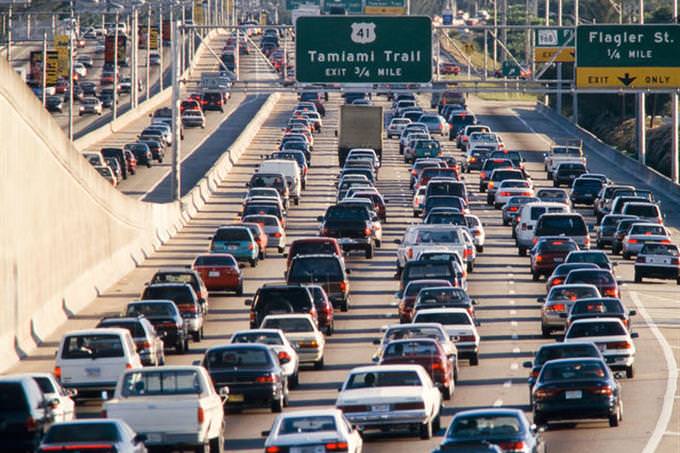 goo.gl/woqmNr
What type of lines divide lanes of traffic moving in opposite directions?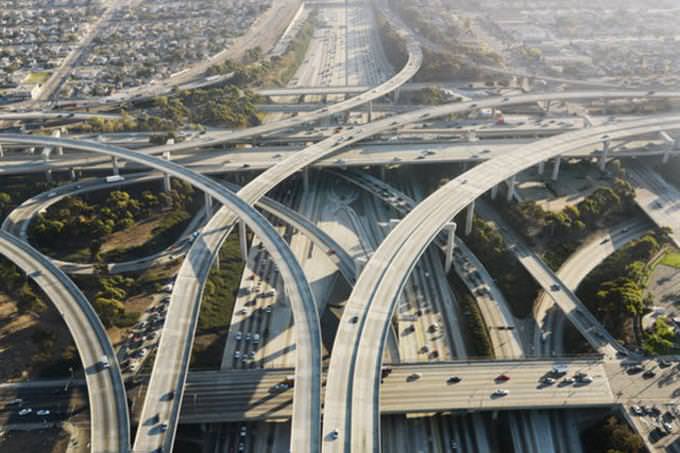 goo.gl/7N4SjW
A highway with two-way traffic is marked by which of these signs?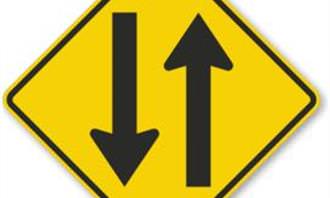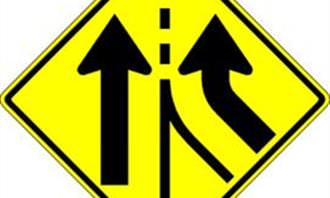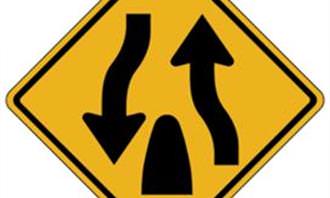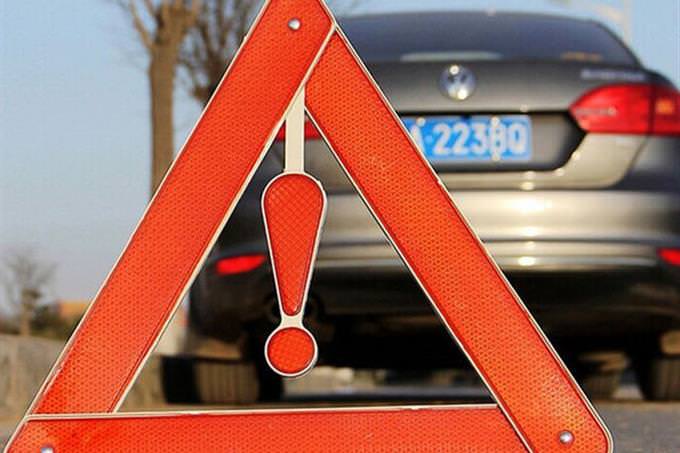 goo.gl/UFYyyecontent_copyCopy short URL
What does an orange triangle on the back of a vehicle indicate?
This vehicle travels at slower speeds than normal traffic.
This vehicle takes wide turns.
This vehicle carries radioactive materials.
This vehicle is carrying a VIP.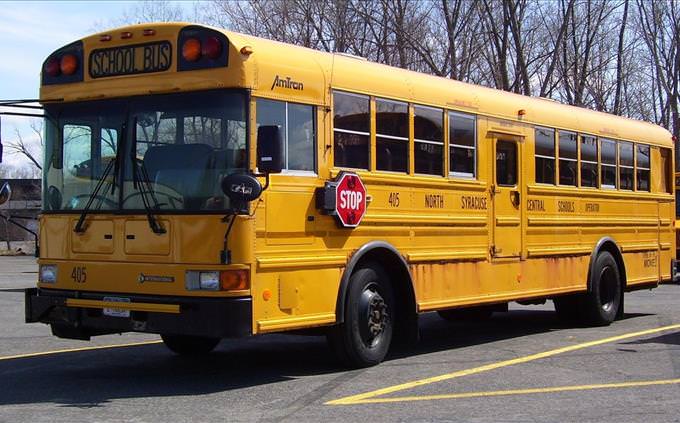 What must you do if a school bus has its lights flashing and its stop arm extended?
Stop at least 10 feet away from the bus.
Pass only if children have exited the bus.
Drive slowly beside the bus.
Stop at least 50 feet away from the bus.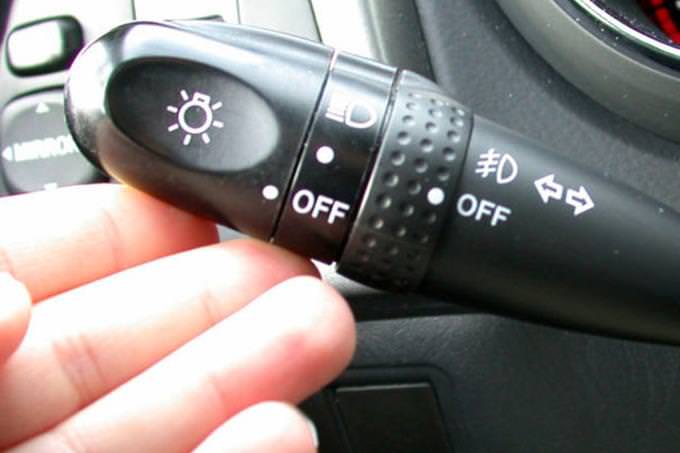 goo.gl/yNw9FS
If your turn signals fail, what should you use to indicate that you are turning?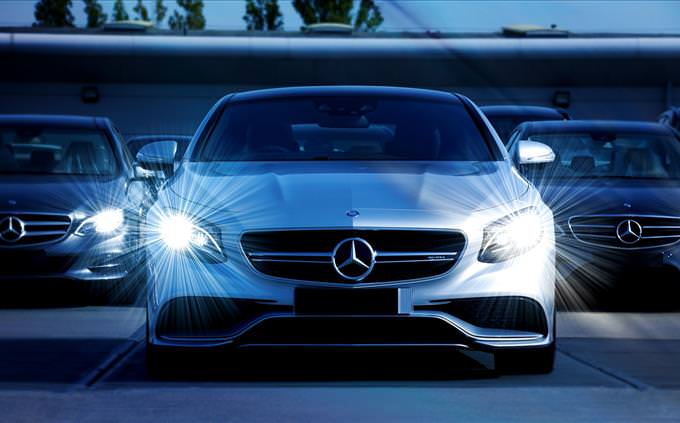 You must use your headlights when other vehicles aren't visible from how many feet away?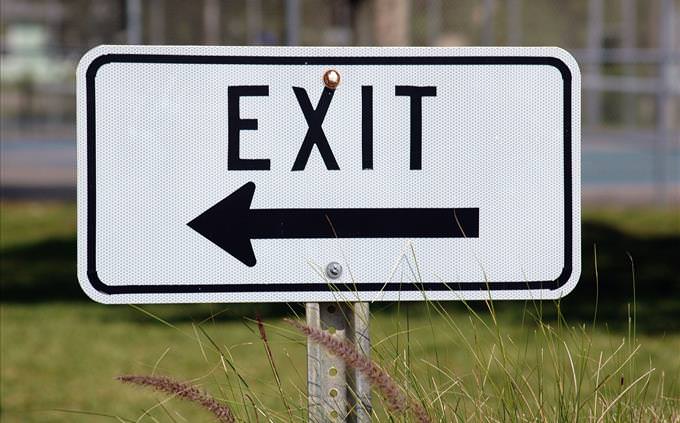 When exiting a highway, when should you start slowing down?
When you have moved into the exit lane.
Once you can see the toll booth.
When you first see the exit sign.
When you are no more than 100 feet from the exit.