However, there's no reason to dampen your spirits. Here, we have presented some fun and surprising facts about Christmas that are bound to get you in the festive mood right away. So, take a break from the frenzied pace of the holiday season and check out these fascinating Christmas facts.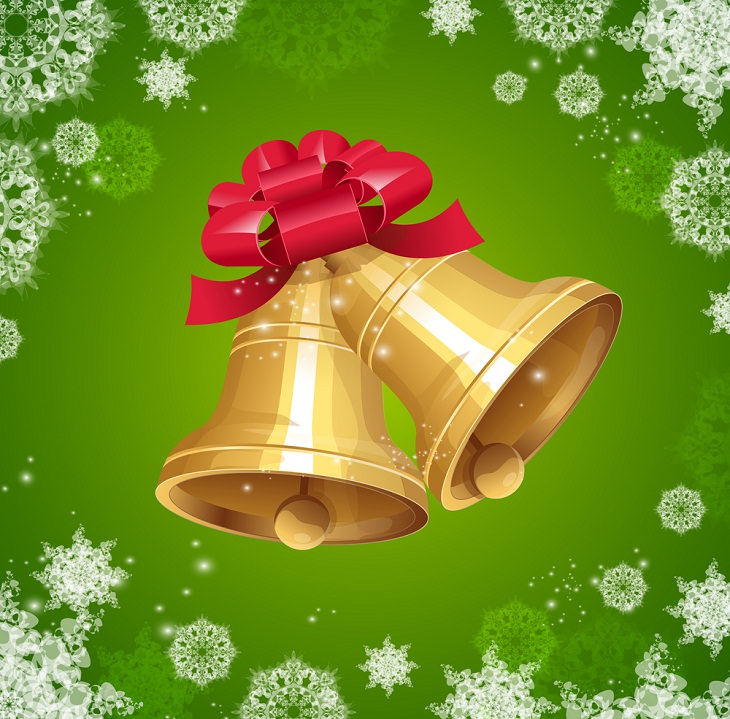 "Jingle Bells" is one of the most popular Christmas songs. However, did you know that it was originally written as a Thanksgiving number? James Lord Pierpont, a Unitarian church organist, had composed the song 'The One Horse Open Sleigh' in the 1850s for his Thanksgiving Sunday school class and it was first performed during a Thanksgiving concert at his church. The song was officially published in 1857 and decades later it was adopted by Christmas as 'Jingle Bells'.
2. Volunteers in Canada reply to letters to Santa from around the world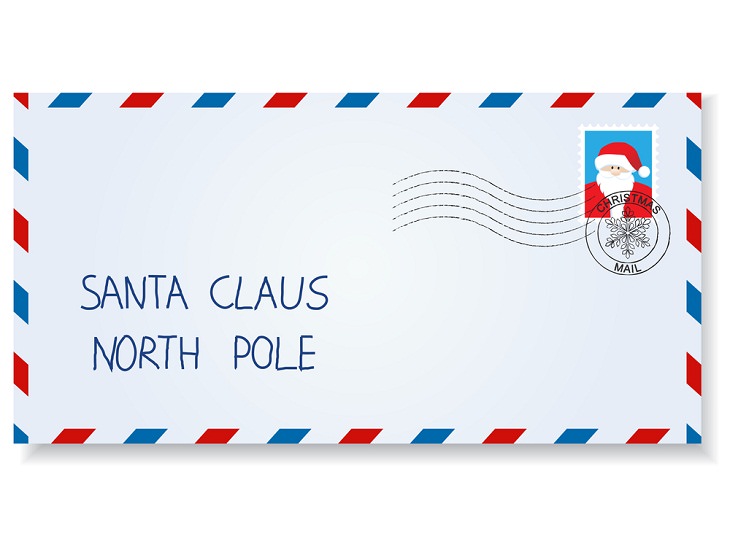 The tradition of children writing letters to Santa Claus on Christmas has been around for ages. But how awesome would it be to receive a response from the big guy himself? This is what some "postal elves" from one small town are making possible. For more than 40 years, Canada Post volunteers have been replying to the millions of letters from children that come in each year to them around Christmas in various languages. Their little gesture helps in bringing that extra little magic into the lives of countless children on Christmas.
The address? Santa Claus, North Pole, HOH OHO, Canada. Just make sure you include a return address to guarantee your own little elf gets a response.
3. Christmas wasn't always on December 25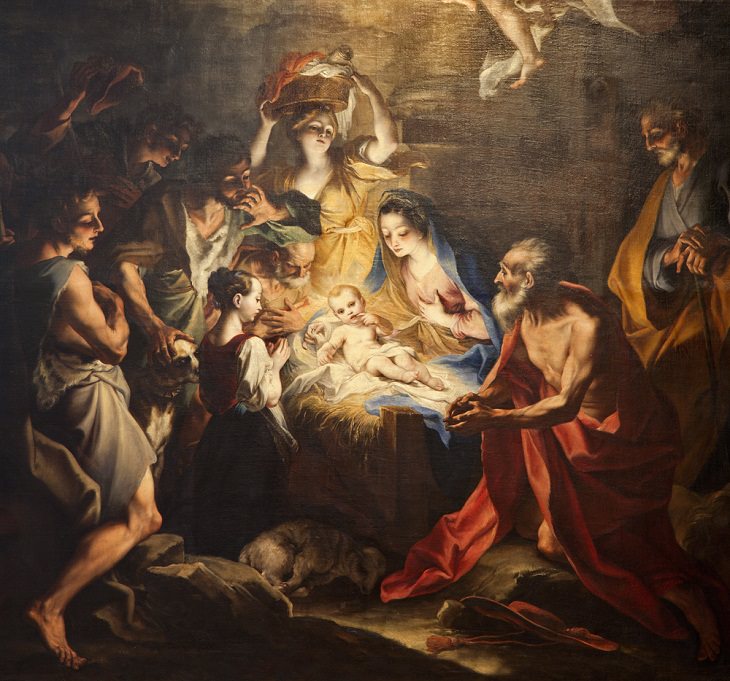 While Christmas is celebrated universally on December 25 to mark the birth of Jesus Christ, you would be surprised to know that the festival wasn't always on this momentous date. In fact, Jesus Christ's birth wasn't celebrated at all for the first three centuries of Christianity's existence. Furthermore, there's no mention of December 25 in the Bible and the holy book doesn't refer to the exact birthday of Jesus. The first official mention of December 25 as a holiday to observe Jesus Christ's birthday is believed to be in 336 A.D. in an early Roman calendar.
A few historians are of the view that December 25 was chosen as the official holiday because it coincided with the existing pagan festival of Saturnalia, which honored the Roman god of agriculture Saturn with the familiar festivities and gift-giving we now associate with Christmas.
4. Eggnog is a medieval drink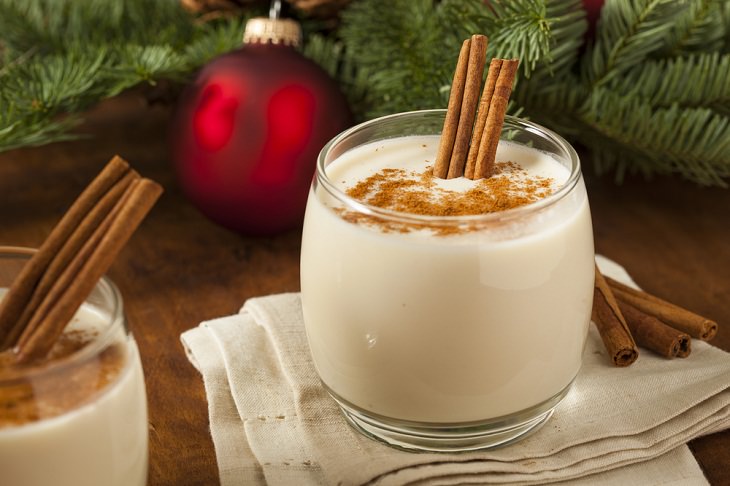 Eggnog is synonymous with Christmas celebrations all over the world. This famous Christmas drink's roots lie in a medieval British beverage known as posset. Made with wine or beer, cream, sugar, and egg, it was a milk beverage that was thickened with anything from bread to oatmeal and was served hot. It is also said that monks in the 13th century relished this delicious mixture with the addition of eggs and figs. Over time, eggnog made its way into American colonies and soon became a popular holiday beverage.
5. The world's first Christmas card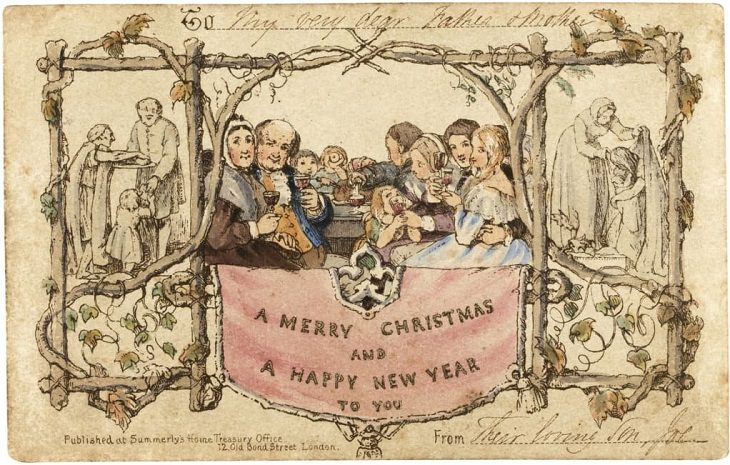 According to Guinness World Records, the world's first Christmas card was sent by Sir Henry Cole, a Bath-born businessman, to his grandmother in 1843. It was hand-colored by the London illustrator John Calcott Horsley and was sold at an auction in the UK for a whopping $28,158 in 2001, making it the most expensive greeting card in the world. The card shows three generations of a family happily enjoying a Christmas dinner.
6. "Silent Night" is the most recorded Christmas song in history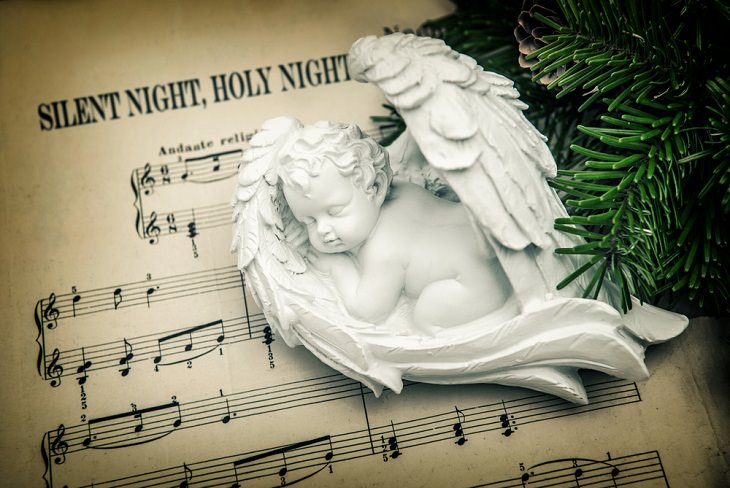 "Silent Night" is one of the most renowned Christmas carols. The lyrics of the hymn were written by Joseph Mohr in 1816 and were inspired by the Christmas story of Jesus' birth. As it turns out, Silent Night is also the most recorded Christmas song in history with over 733 different versions copyrighted since 1978. "Joy to the World" is the second one on the list with 391 records to its name. Given that more iterations of Silent Night keep coming up every holiday season, the number is only going to grow.
7. The tradition of putting up Christmas trees has German roots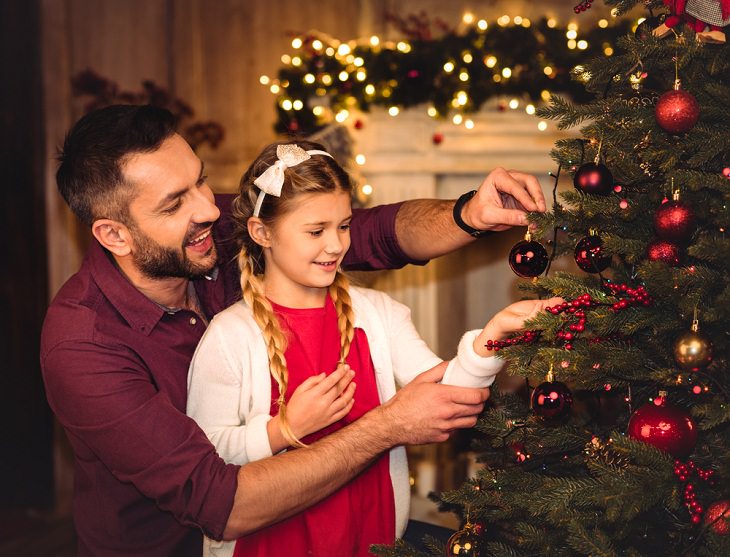 Putting up a Christmas tree is perhaps one of the most loved holiday traditions. But do you know where this tradition had originated? The first Christmas tree was decorated around 500 years ago in Germany when devoted Christians started bringing decorated trees into their homes in the 16th century during the festival time. The custom was brought into America by German settlers in Pennsylvania in the 1800s, and since then, erecting Christmas trees during the season has become a part of the country's culture and continues to grow stronger.
8. Rudolph the Red-Nosed Reindeer was a marketing ploy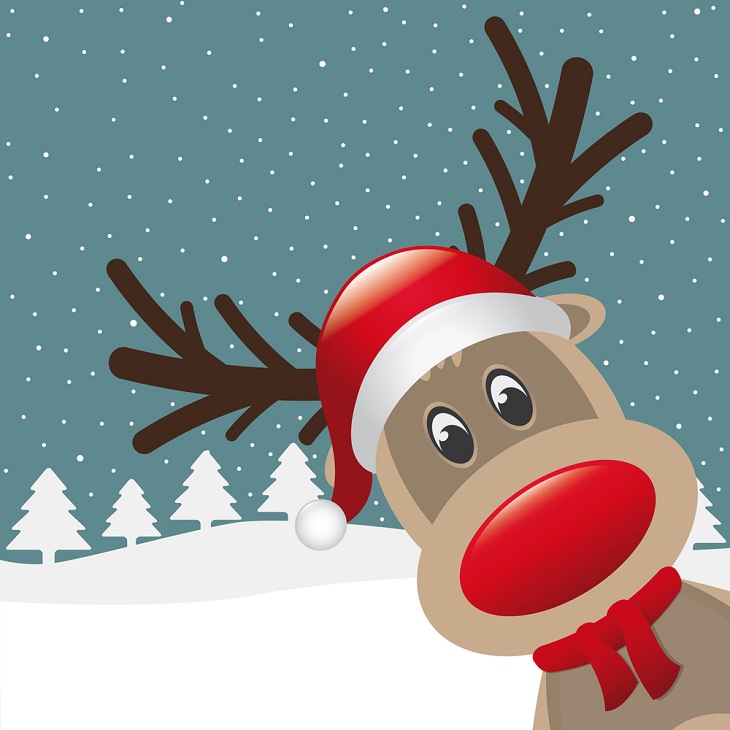 Rudolph the Red-Nosed Reindeer is a well-known character that has been around for decades. Most of us have grown up watching him in the famous 1964 TV movie of the same name but this beloved reindeer made its first appearance in 1939 when the Montgomery Ward department store asked one of its copywriters to create a Christmas story that they could give away to shoppers as a promotional ploy. The writer, Robert L. May, wrote the first-ever Rudolph story and the store went on to distribute 2.4 million copies of the book in the first year of its publication.
9. Santa is known by more than 30 different names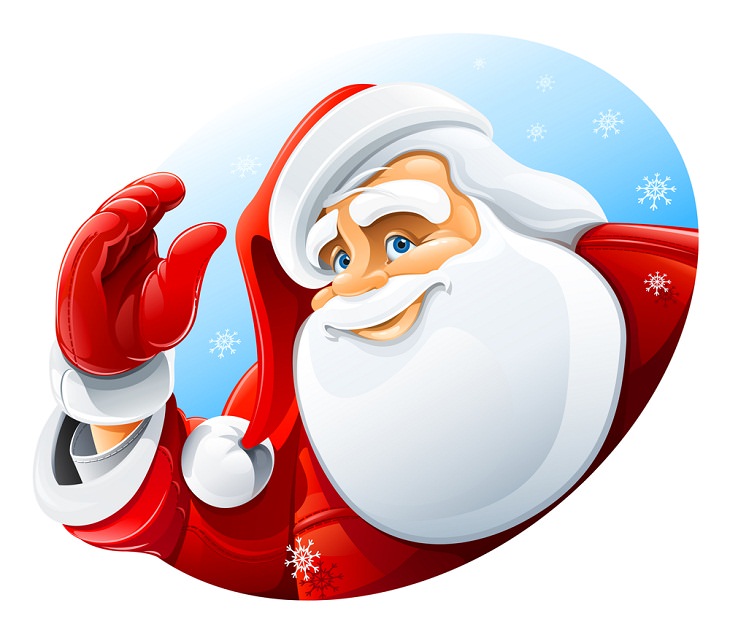 We all know him as Santa Claus, the lovable figure who brings toys and other gifts to children at Christmas. But you would be surprised to know that Santa Claus is also known by a variety of different names around the world. And no, we aren't simply talking about the monikers Father Christmas, Kris Kringle, or Saint Nicholas. For instance, he is known as Mikulás in Hungary and goes by Papai Noel in Brazil. Some of his other lesser-known nicknames from the world over are Hoteiosho in Japan, Julenisse in Norway, and Père Noël in France. In fact, the legendary character is represented by more than 30 international names today!
10. There's a Santa village which you can visit any time of the year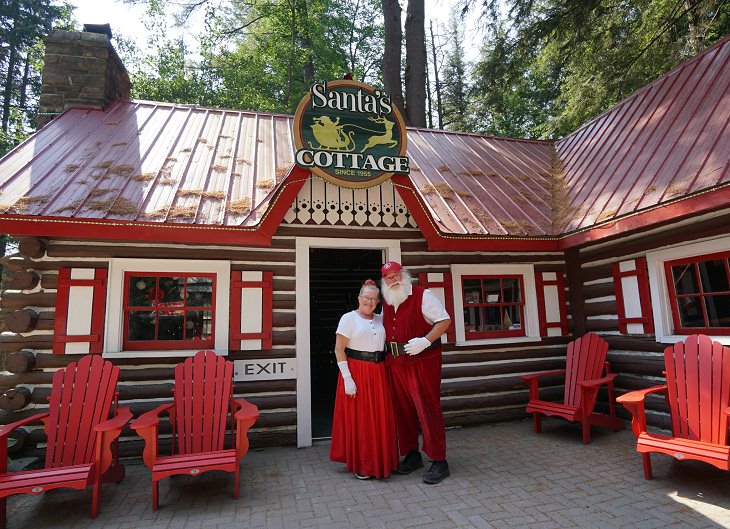 Post-Christmas clues are never easy to face. After all, who enjoys letting go of the Christmas festivities? Well, one of the ways you can relive the holiday's magic any time of the year is by visiting Santa's Village in Canada. Established in 1955 as a tourist destination, this festive theme park is open 365 days a year and features an array of Christmas-specific activities. The best part is that you can even camp here during the summer or stay in a beautiful cottage for a cozy getaway. The village is themed on Christmas and visiting the place even during the summer season will feel like getting a chance to celebrate Christmas all over again.
Share these amazing facts with others who love Christmas!