These days, anyone with an Instagram account can gain an audience and be considered a model. But once upon a time modeling was a new and unfamiliar career path, and some even raised their eyebrows at it. The height of the modeling phenomenon in its classic form reached its peak in the 90s with supermodels like Kate Moss, Naomi Campbell, and Cindy Crawford becoming household names. These women were seen as iconic A-list celebrities. But how did it all begin and who were the women who paved the way for modeling to become a legitimate and glamorous career? Below are the fascinating stories of the first-ever supermodels.
1. Audrey Munson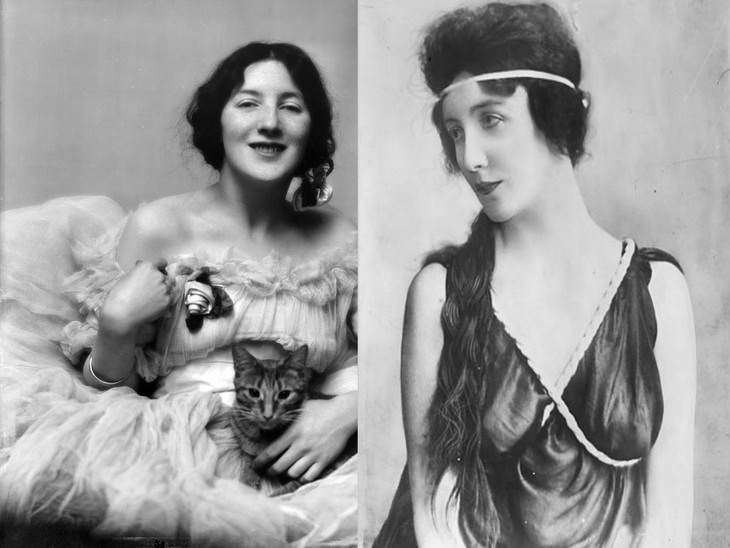 Audrey Munson is considered the first supermodel in history. At the height of her career, she was so famous she was nicknamed Miss Manhattan and Venus of Washington Square. Audrey led a long life (she died in 1996 at the age of 104!) but unfortunately not a happy one. She was born in Rochester in 1891 and ended up moving to Manhattan with her mother at the age of 8 after her parents divorced.
Audrey's modeling career began in her teenage years when the sculptor Isidore Kanti noticed her beauty and asked if she would be willing to pose for a large piece he was working on. Both Audrey and her mother were reluctant but eventually agreed as they needed the money. Audrey went on to pose for many more sculptures, paintings, and photographs and even had a short stint in Hollywood.
The decline of her mental health was probably due to the controversy around her work and the criticism it ensued (she was even arrested once for nudity), as well as the trauma caused to her by one 'admirer' Walter Wilkins. In 1919, Wilkins, a 65-year-old physician and the owner of a house Audrey and her mother had been tenants in, murdered his wife in the hope Audrey would then agree to marry him. He was sentenced to death but committed suicide before the execution took place.
Audrey fled to Canada in order to get away from Wilkins but it seems she never recovered from the incident. In 1931, when she was 39 Audrey's mother had her committed to a psychiatric hospital, where she stayed for the rest of her life. Hardly anyone visited her, and soon Audrey Munson fell into obscurity. In 2016, a book was published about the pioneer model's life titled American Venus: The Extraordinary Life by James Bone.
Related: Rare Glimpses Into History...
2. Evelyn Nesbit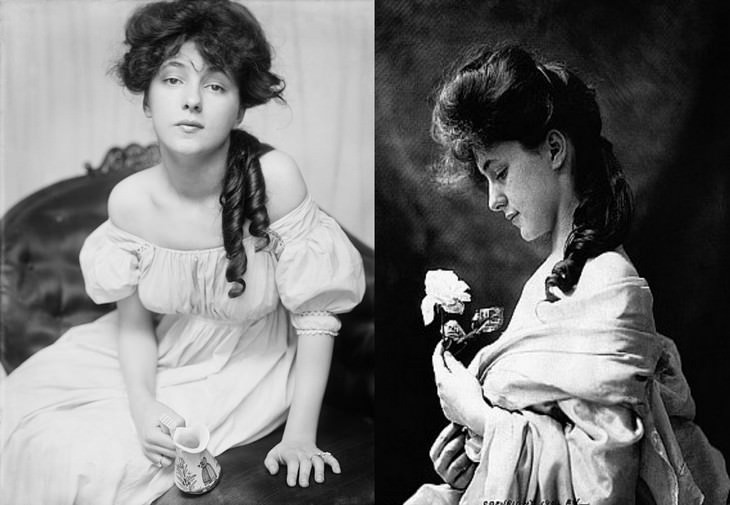 Evelyn Nesbit was also unfortunately involved in a highly controversial murder that occurred between two of her lovers. She rose to fame as a teenager, in the early 1900s. She got her first opportunity to model in New York City for the respected painter James Carrol Beckwith, and the association opened up a world of modeling opportunities for Evelyn. She soon became one of the most sought-after models in the city. Evelyn was also regularly featured in women's magazines like 'Vanity Fair' and 'Harper's Bazaar' as an advertiser for toothpaste, face creams, and more.
On June 25, 1906, Evelyn's husband Harry Kendall Thaw publicly shot and killed the architect and New York socialite Stanford White in front of hundreds of witnesses at the rooftop theater of Madison Square Garden. The incident led to what the press called the 'Trial of the Century' and brought worldwide attention to Evelyn. She later testified that five years prior to the murder she was involved in an abusive relationship with White and that he sexually assaulted her.
Evelyn eventually divorced Harry Thaw in 1915. In the following years, she had moderate success as an actress in silent movies and later worked on burlesque stages around the US. During the 1930s she struggled with alcoholism and drug addiction. Evelyn Nesbit was never able to disconnect herself from the murder and was forever remembered as The Girl on the Red Velvet Swing. A movie based on her life bearing that name was released in 1955. Evelyn died at a nursing home in California in 1967, at the age of 82.
3. Twiggy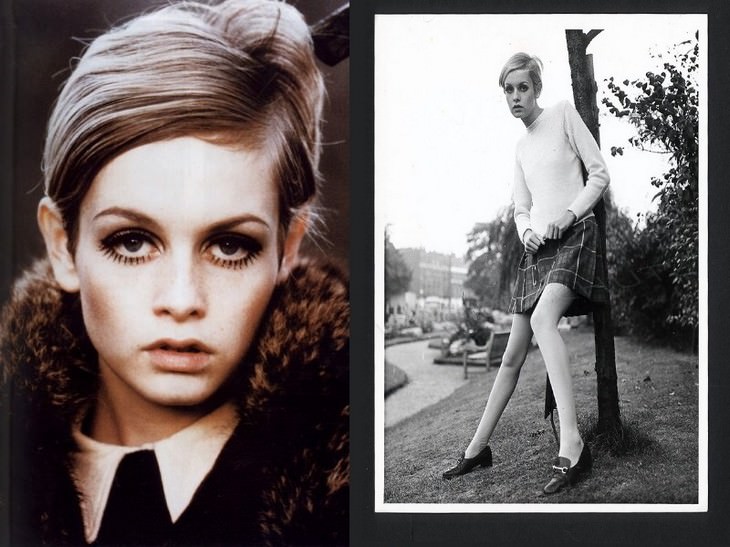 There were a few other successful models during the first half of the 20h century, for example, Anita Colby who ruled magazines and the screens in the 1940s. However, we couldn't leave out the model who became an icon everyone will recognize, and essentially the face of the 1960s. We are talking about Twiggy, of course. Born Leslie Hornby, Twiggy was initially known (and got her nickname) for her thin build, and the androgynous appearance considered to result from her big eyes, long eyelashes, and short hair.
In an interview with The Guardian Twiggy shared that when she was a teenager she wasn't allowed to wear makeup, but she would practice secretly with her friends on weekends. She made her eyes look like the ones painted on her rag doll, just playing around, which eventually became her signature look. She was discovered when a fashion journalist came across some photographs of her modeling a new cropped hairstyle for a celebrity hairdresser.
Within a month, her picture was all over the newspapers, and she was getting offers to go to Paris and New York. With all that fame, it's hard to believe that Twiggy's modeling career lasted only 4 years. But that doesn't mean she was idle after that. In the following years, Twiggy enjoyed a successful career as a screen, stage, and television actress. She even won a Golden Globe for her role in the film The Boy Friend in 1971. These days, at 70 years old she is about to launch her own podcast 'Tea with Twiggy' in which she will interview her famous friends.