When a pet enters your home, it feels like you're getting a new family member, one who needs care and attention and will reciprocate the same with love and affection. In most households, our pets are held in high esteem, filling our homes and lives with joy. What better way to appreciate your loving pets than by giving them a self-portrait showing their true royal colors. Crown & Paw is a company that specializes in custom-made portraits for pets. The portraits they paint let pets shine their brightest and most regal. Just take a look at these 15 happy customers!
1. Hammy, the leader of the knights!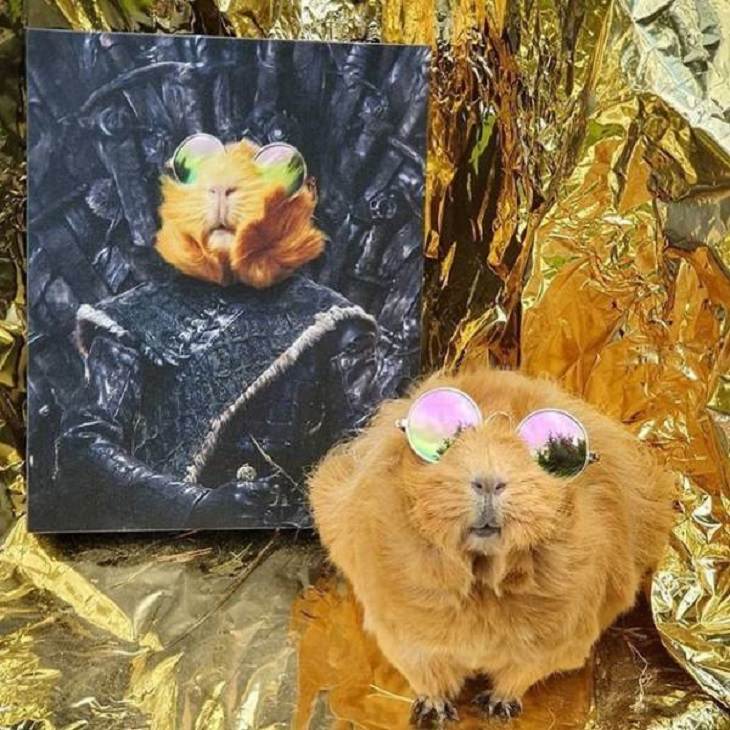 2. The very dignified Commander Ferret

3. A true Aristocat

4. Someone caught this Royal Canine by surprise!

5. Not a hare out of place in this portrait

6. Shibu a real fashion icon! (See what I did there)

7. A little guy with a big personality!

8. Prince Pugly, Duke of the Living Room

9. King Cute and Queen Adorable, rulers of Corgishire

10. What a fine feline gentleman!

11. This happy face has armies to lead

12. A queenly cat of many colors

13. A strong-jawed Lord among men

14. Watch out for the fearsome Count Catula

15. With that stern face, you best be careful not to ruffle his feathers!