Cats are truly taking over the internet, and soon, the world. They are impossible to resist with their cool demeanor, random bouts of affection and exceptional fluffiness, not to mention their hilarious antics and adventures. They can be beautiful and gracious, sweeping us off our feet. On the other hand, they can also be goofy and sweet, or just plain disgruntled by what they allow their humans to dress them up. For cats who spend too much time in the kitchen, playing dress-up can come naturally. These 15 cats found themselves, whether by accident or by an overzealous owner's hand, looking like a full table of food.
1. I'll have my cat sunny side up, thanks!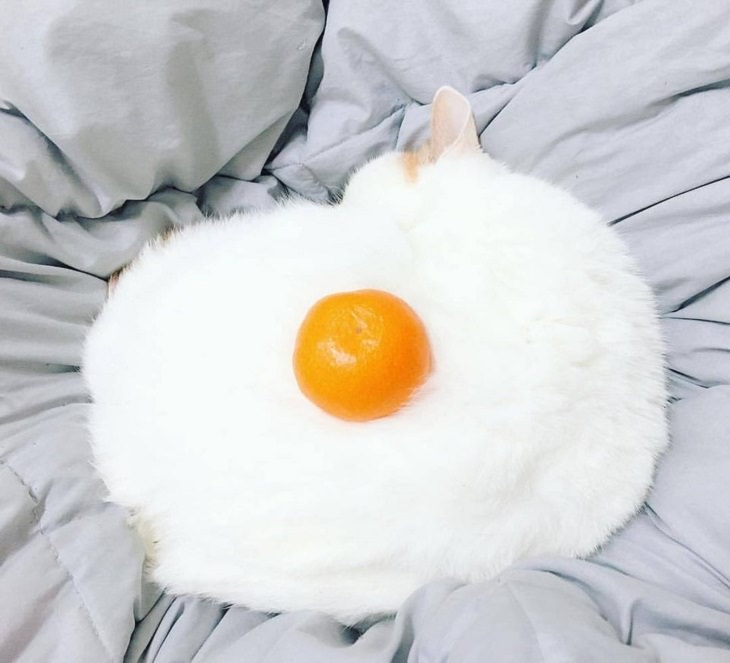 (Reddit)
2. This is why we tell her not to sleep on the net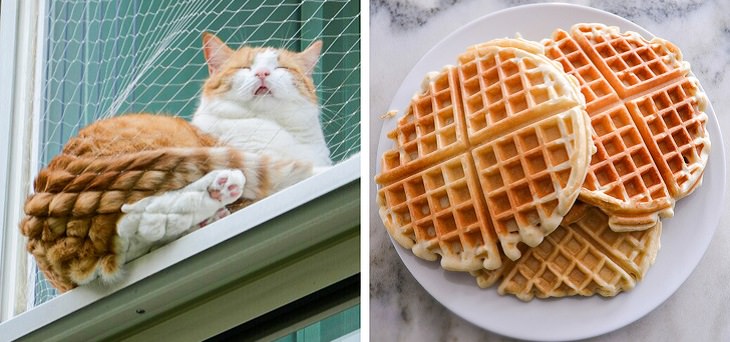 3. What color would you describe your cat as? I'd say… Roasted marshmallow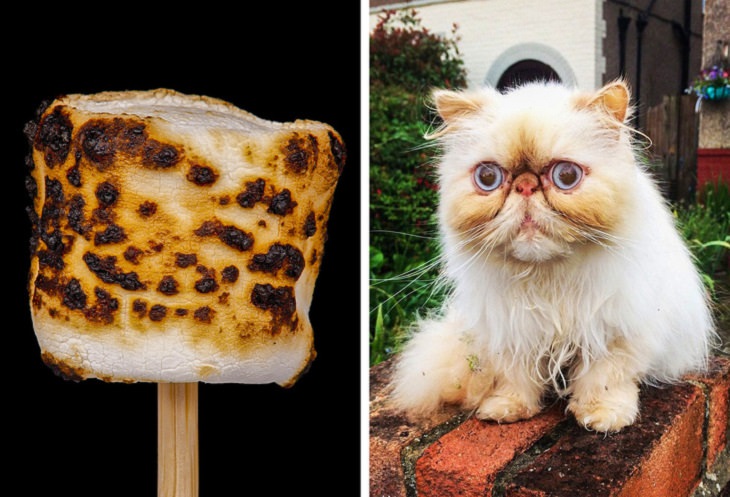 4. When your cat suddenly turns into a raw chicken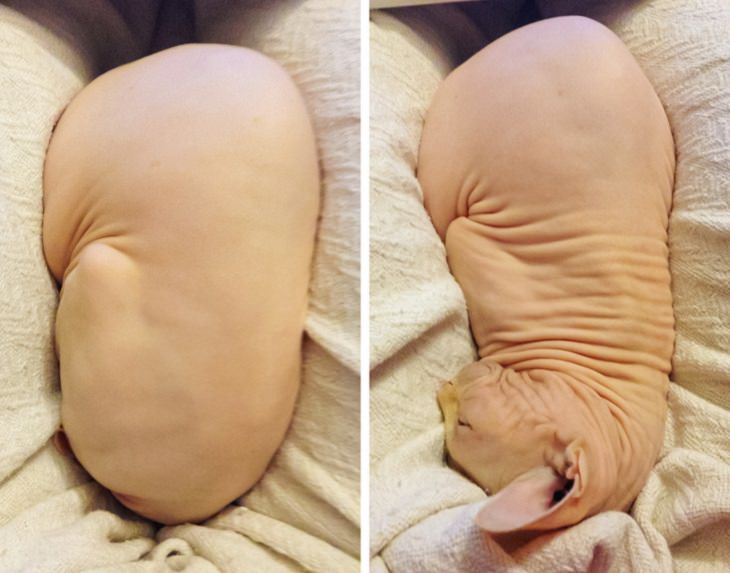 (Tumblr)
5. And then a rotisserie chicken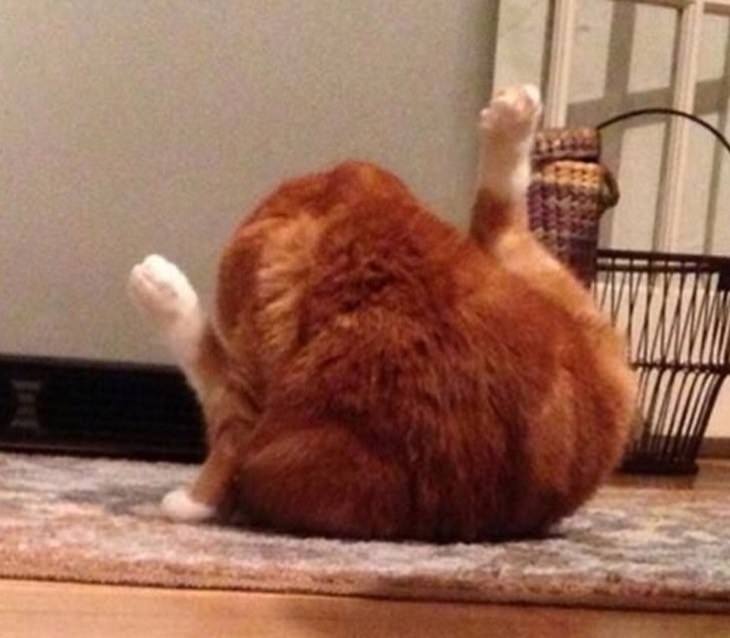 (Imgur)
6. A seven-layer cat burrito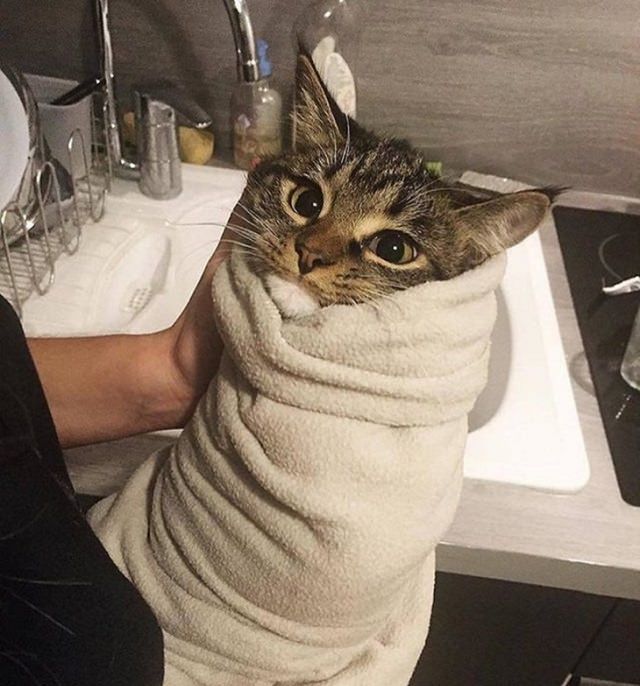 (Reddit)
7. A kitten or an extra fuzzy kiwi?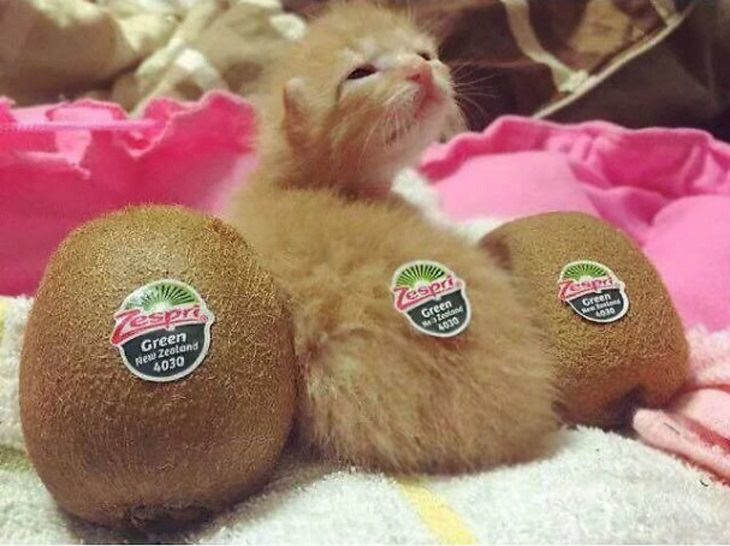 (Reddit)
8. When your cat makes you crave an Oreo donut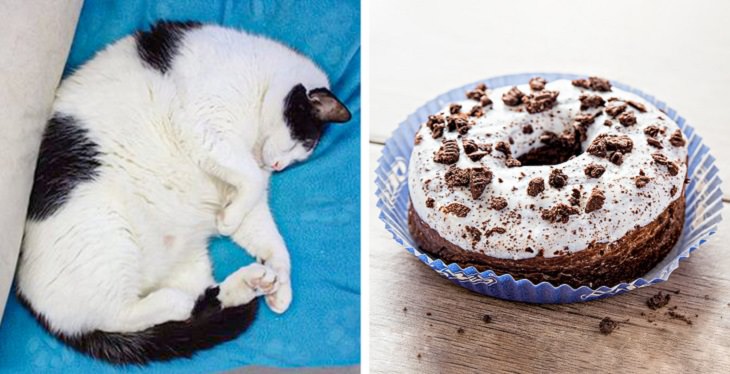 (Reddit / Depositphotos)
9. My cat's buns reminded me of my homemade cinnamon buns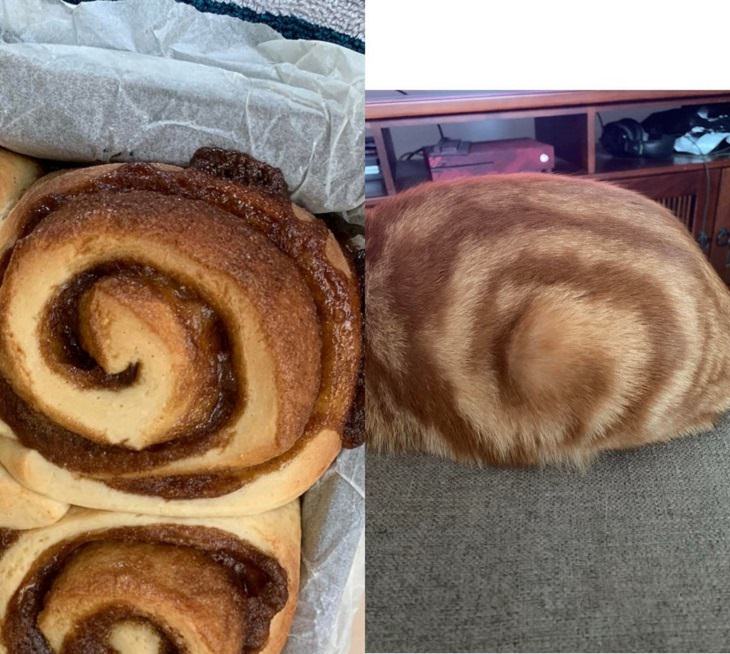 (Reddit)
10. Who wants a cat-a-ssant for breakfast?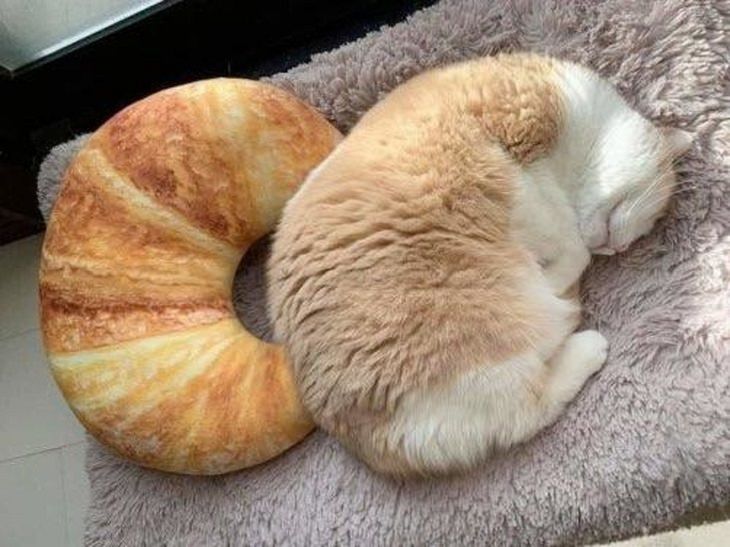 (Reddit)
11. When my cat gets too comfortable, he starts looking like a potato roll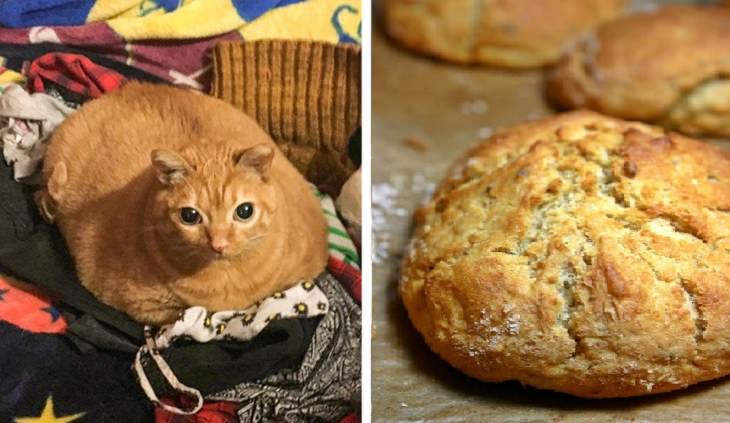 12. I like my toast with just a kitten of cheese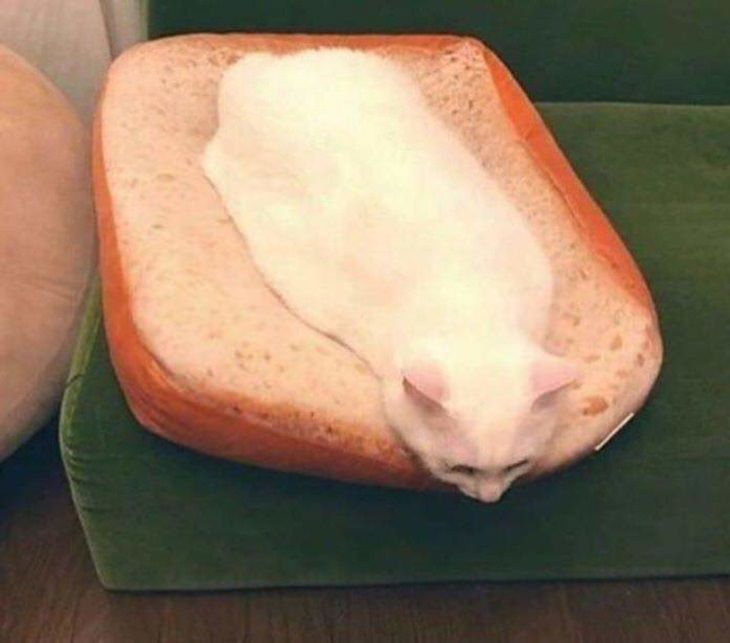 (Reddit)
13. Something's a bit off about one of these loaves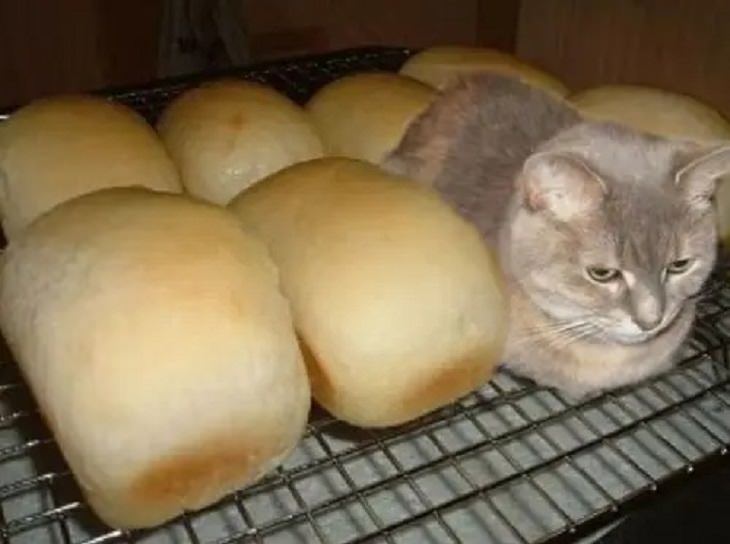 (Buzzfeed)
14. My cat is a real softie… Just like soft-serve ice cream

15. Hi, I believe I found your lost croissant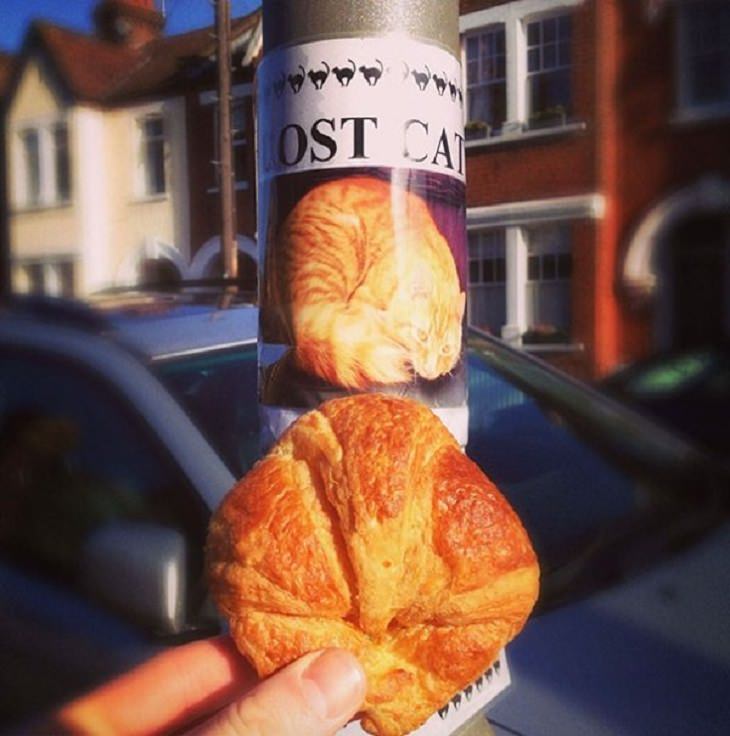 (The Chive)