There are currently over 10 million different species living on this planet, 2 million that have been discovered and approximately 8 million that are yet to be formally described. Between the last 5000 million years and the last 100 years, there have been a number of species that have been removed from the list due to extinction, caused by a number of factors, both known (such as pollution, climate change, and habitat loss) and unknown depending on the time in which their species perished.
Efforts are being made to resurrect some of these species, using genetic modification and specific breeding. However, in the case of the more terrifying species, one might even be glad that they are extinct! Here are 20 marvelous but sadly extinct creatures that will astound you with their odd features, gargantuan sizes, and unique appearances.
1. Koala Lemur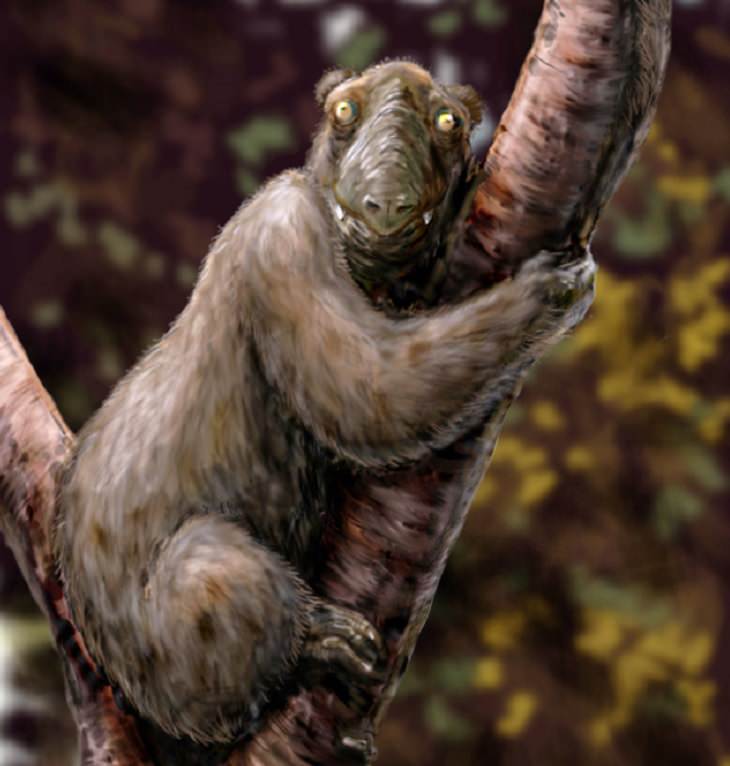 (By FunkMonk (Michael B. H.), Wikimedia Commons)
This species was once found in plentiful numbers on the island of Madagascar. However, due to deforestation and habitat degradation, they have been extinct for the past 500 years.

2. Hallucigenia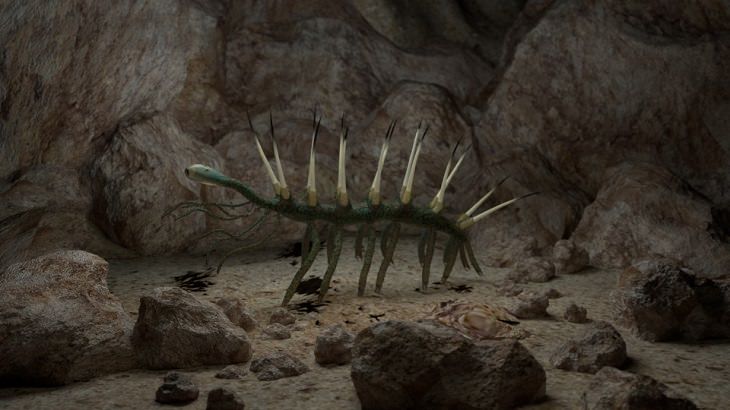 (By Jose manuel canete, Wikimedia Commons)
This restoration depicts a strange-looking spiky creature that was reconstructed based on a 500-million-year-old fossil, unearthed in Canada and China.
3. Megatherium, the Giant Ground Sloth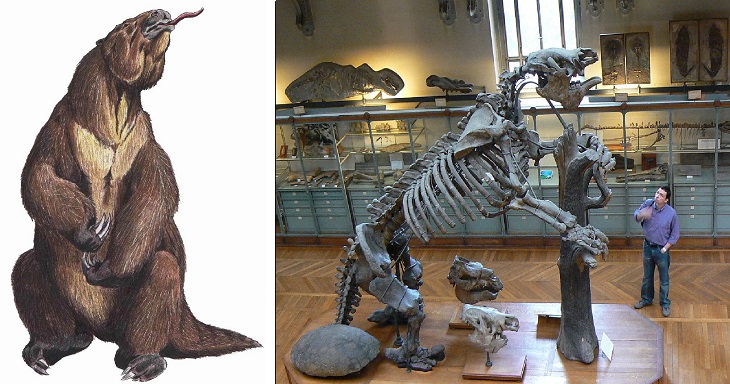 (By ДиБгд, Wikimedia Commons) (Left)
(By LadyofHats, Wikimedia Commons)(Right)
This elephant-sized sloth used to roam the part of the Earth that is now South America, approximately 2500 million years ago. The fossils of this creature were first discovered in the late 1800s in Argentina.
4. Helicoprion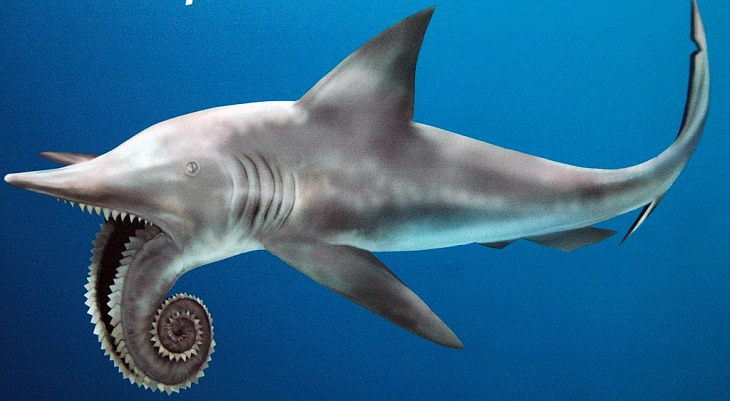 (By James St. John, Wikimedia Commons)
This long-extinct species of shark is well known for its uniquely odd appearance which can be identified by the "tooth whorls" attached to its jaw, i.e., the spiral arrangement of teeth it has. This species has been extinct for approximately 200 million years.
5. Heteromorph Ammonites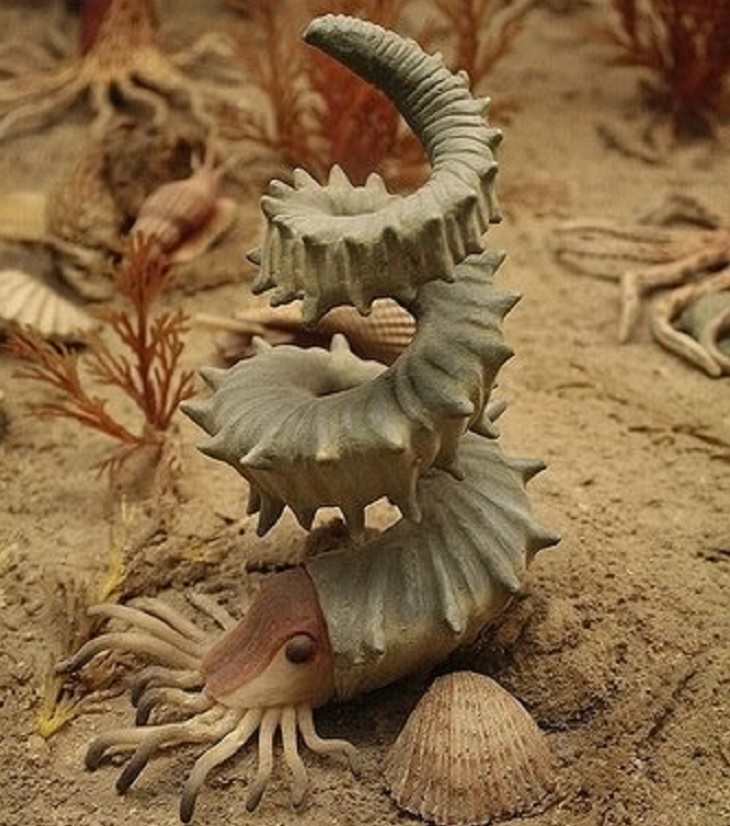 While spiral shells are commonly seen on ocean creatures, you have undoubtedly never seen a spiral shell like this one. Fossils of these Cretaceous era creatures have been reportedly found in nearly every continent, and they have likely been extinct for approximately 60 million years.
6. Longisquama
(By Nobu Tamura, Wikimedia Commons)
This crazy-looking reptile, easily discerned by the large protrusions on its back, went extinct around 200 million years ago in the area now Kyrgyzstan (also known as the Republic of Kyrgyz). The name "Longisquama" itself directly translates to "long scales".
7. Sivatherium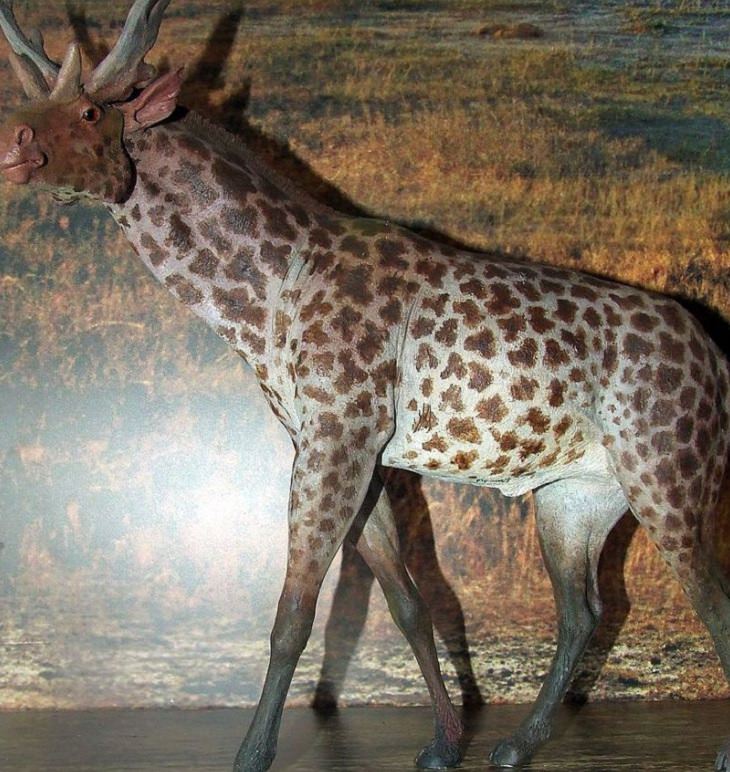 (By Hiuppo, Wikimedia Commons)
This unique species of giraffe, known as sivatherium giganteum, is the largest species of giraffid known to man and is believed to have gone extinct approximately 1 million years ago. Fossils and other remains have been discovered in the Himalayan foothills.
8. Hoplitomeryx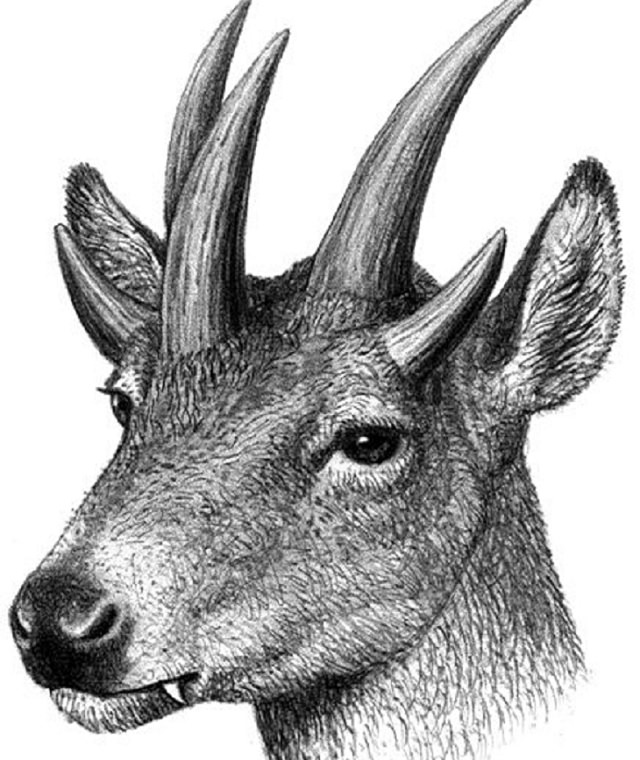 (By Mauricio Antón, Wikimedia Commons)
This deer-like creature went extinct around 60 million years ago and was once the closest living species we have to a unicorn. It has 2 of the usual horns seen on deer, as well as an additional pair above its eyes and finally one protruding from the very center of its skull. In addition to this fearsome five, it has curved canine teeth that jut out of the side of the animal's mouth.
9. Phorusrhacidae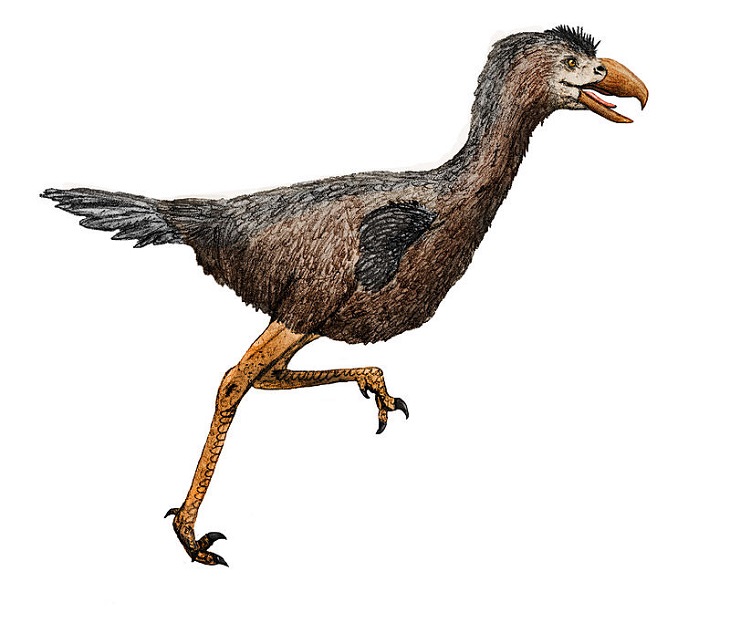 (By Rextron, Wikimedia Commons)
These massive carnivorous flightless birds belong to a genus that became extinct around 1.5 million years ago, and were colloquially known as "Terror Birds". They were once the largest apex predator to have roamed both North and South America.
10. Opabinia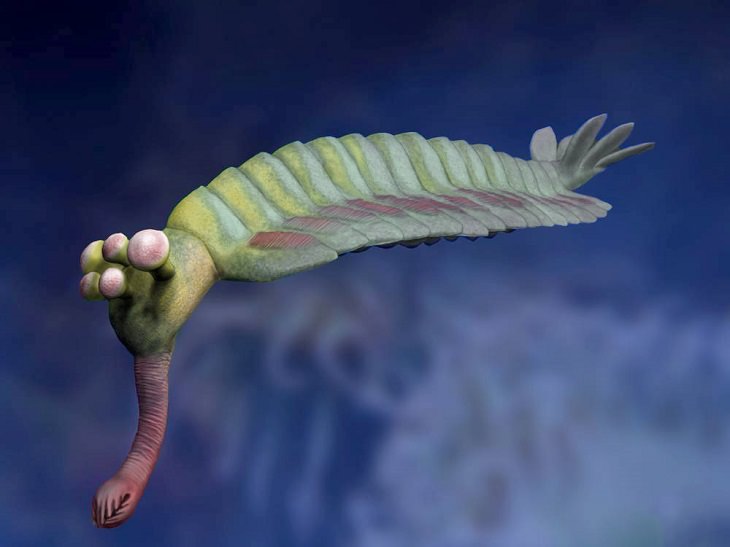 (By Nobu Tamura, Wikimedia Commons)
The Opabinia is an extinct arthropod whose remains were uncovered in the Middle Cambrian Burgess Shale Lagerstätte of British Columbia, Canada. This strange five eyed creature is believed to have gone extinct approximately 400 million years ago.
11. Pentecopterus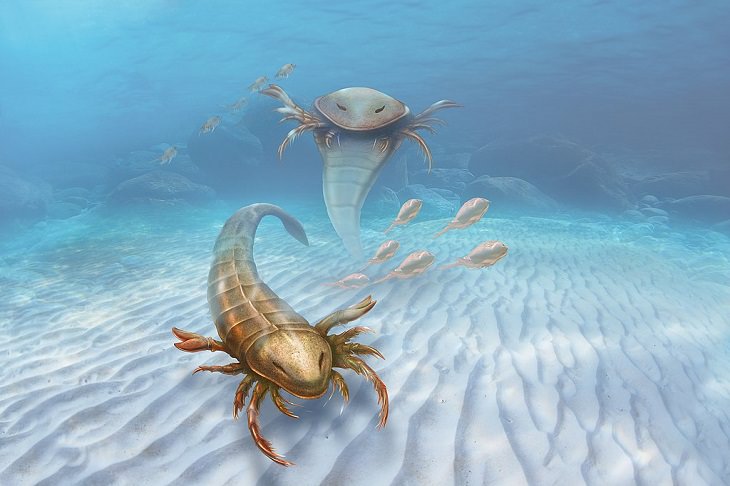 (By Patrick Lynch, Wikimedia Commons)
This artist's rendering depicts a group of aquatic arthropods that existed around 460 million years ago. This sea scorpion would grow to a little under 6 feet in length, and its remains were first discovered in the city Deborah, Iowa.
12. Stethacanthus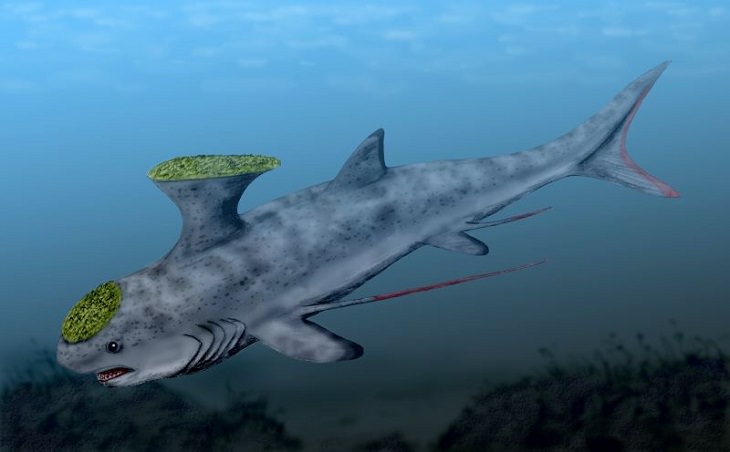 (By Nobu Tamura, Wikimedia Commons)
Though similar in appearance to sharks, this creature is, in fact, a Holocephalian, another subclass of cartilaginous fish, which became extinct approximately 320 million years ago. The fossils of this species have been discovered in Europe, Asia, and North America.
13. Woolly Rhinoceros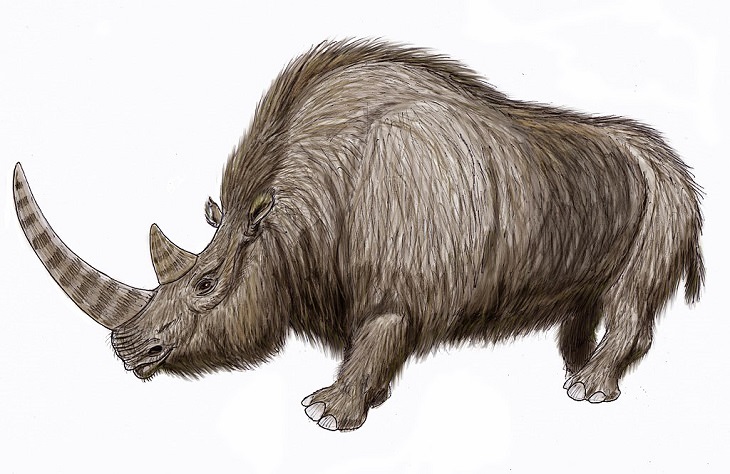 (By ДиБгд, Wikimedia Commons)
Around the same time as the woolly mammoth roamed the Earth, the Woolly Rhinoceros was also making its way through Northern Asia and Europe. Woolly Rhinos survived until about 12,000 years ago. The oldest known fossil of this species was discovered in 2011 on the Tibetan Plateau.
14. Gastric-Brooding Frog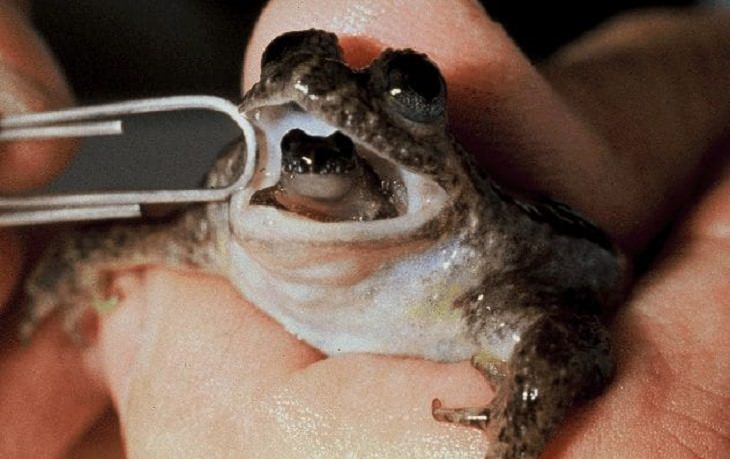 (global-greenhouse-warming.com)
The gastric-brooding frog is a unique species that incubates its young within its stomach and then regurgitates it once incubation is complete. This species died out relatively recently, the last official documented sighting of this animal was in 1983, in Queensland, Australia.
15. Jaekelopterus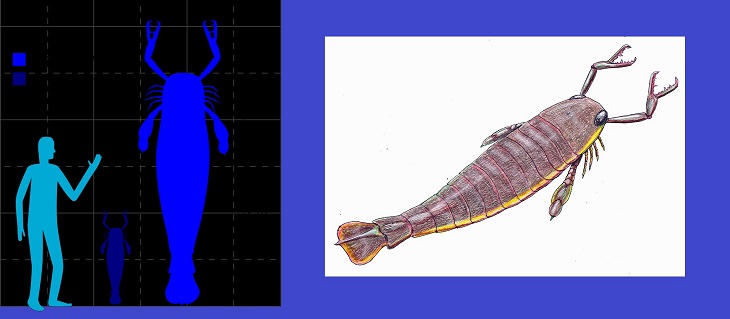 (By Slate Weasel, Wikimedia Commons) (Left), (By ДиБгд, Wikimedia Commons) (Right)
Bearing a great resemblance to the Pentecopterus, the Jaekelopterus is a part of the predatory genus eurypterid, an extinct group of aquatic arthropods that were found on the two ends of the planet, in Rhineland, Germany and Wyoming, US. They can grow to as large as 8.5 feet.
16. Short Faced Kangaroo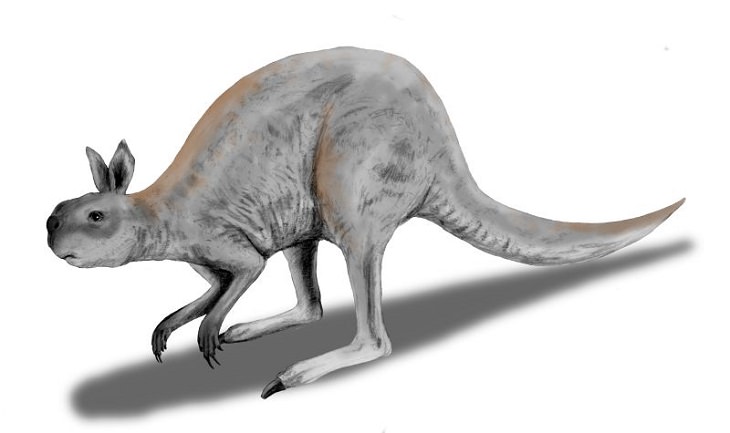 (By Nobu Tamura, Wikimedia Commons)
Also known as the procoptodon, the short-faced kangaroo was most commonly found in Australia. Under this genus is a species that is most notable for being the largest kangaroo ever known, growing up to 6.6 feet. It is believed to have gone extinct about 50,000 years ago, though evidence suggests some examples of the genus may have survived as recently as 18,000 years ago.
17. Tetropodophis amplecta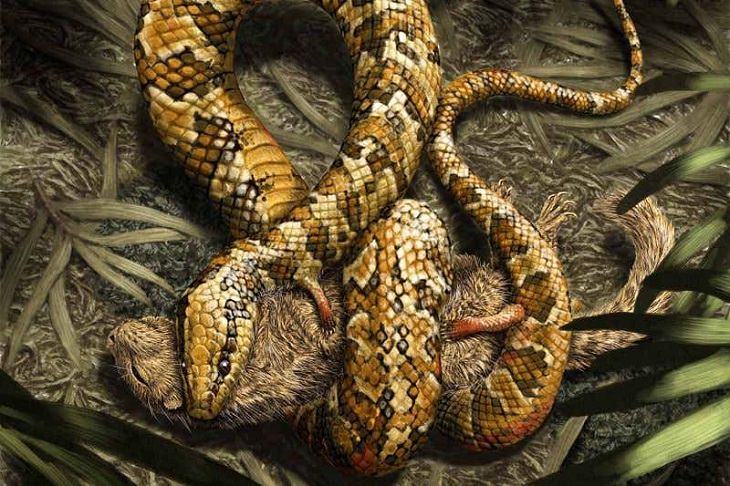 (Julius T. Cstonyi, newscientist.com)
This is an artist's rendering of the Tetropodophis amplecta, also known as the four-legged snake. The fossil of this unique 120-million-year-old creature was unearthed in Brazil, and while this creature maintains all four legs of its ancestors, the legs were by no means used for transport and, aside from that, the animal maintains all the features of a typical snake.
18. Anomalocaris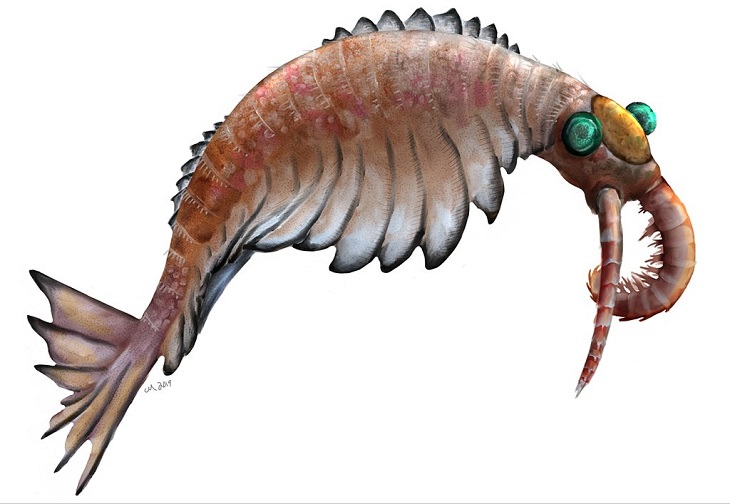 (By PaleoEquii, Wikimedia Commons)
This genus' name literally translates to "unlike other shrimp", or "abnormal shrimp", and can be described as a hybrid of numerous aquatic species. The remains of this genus have been found in the fossil beds of Mt. Stephen and the Burgess Shale of the Canadian Rockies.
19. Platybeledon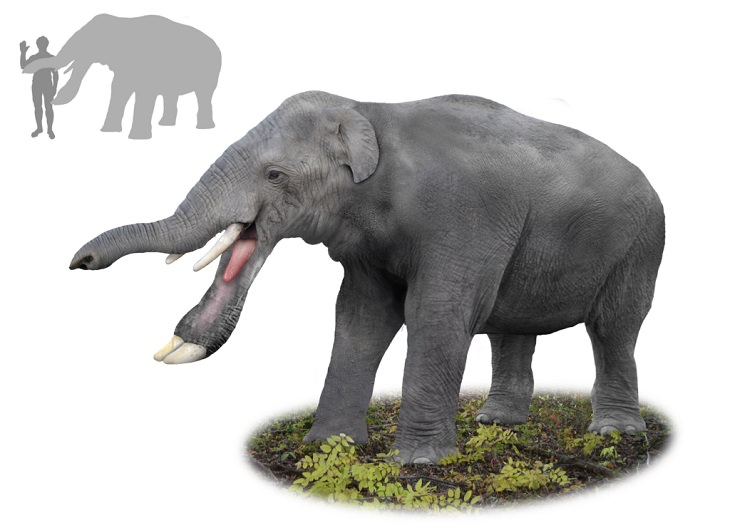 (By Tim Bertelink, Wikimedia Commons)
The species under this genus are massive herbivorous mammals closely related to the elephant family. The name of this genus translated to "flat-spear tusk", which can be attributed to the strange appearance of the creature.
20. Golden Toad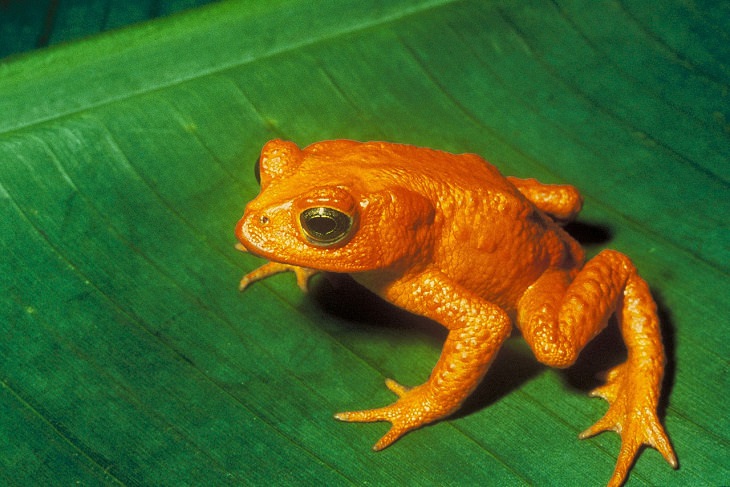 (By Bufo_periglenes1, Wikimedia Commons)
This toad, while not especially unusual in appearance apart from its bright hue, was first described in 1966 and last sighted in 1989. It is also called the Monte Verde toad, Alajuela toad, and orange toad and is considered the poster child of the decline in amphibian populations.
Related Articles:
These Animals Cause the Most Human Deaths Every Year
These Beasts Lived Alongside Our Ancestors
7 Dinosaurs That Would Have Been Considered Adorable Today