High-tech products are generally targeted at youngsters. For the elderly, the latest tech gadgets are considered to be a hindrance. With time, however, senior citizens have gotten around to using the latest smartphones and similar devices, mostly because of the convenience they bring to their lives.

In recent years, several apps have been developed to make life easier for the elderly. If you are a senior or retired citizen and often fidget with your smartphone, then you ought to have a look at this list of apps curated for you. These are handy apps that are bound to make your day-to-day life simpler.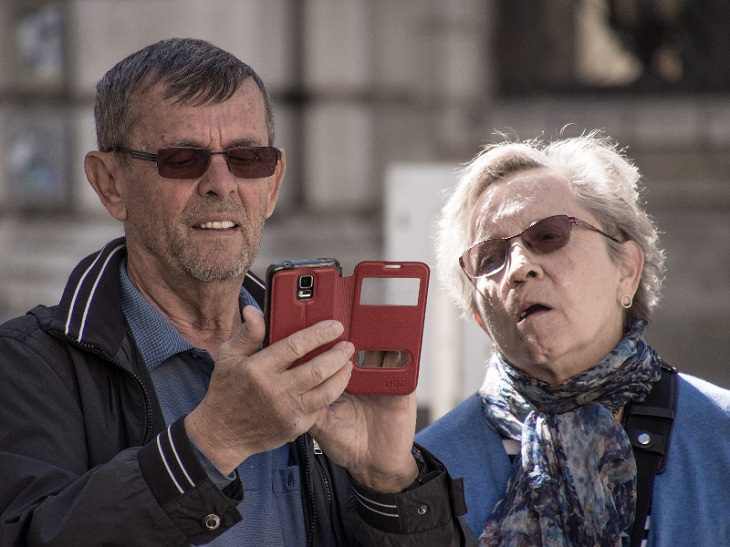 #1. Medisafe (Android and iPhone)
This is a useful app that helps you follow your medicine schedule. Not taking your medication on time can have dire effects on your health. At times, though, it isn't possible to keep track of all the medicines you need to take at different times of the day. This is where an app like Medisafe will prove beneficial.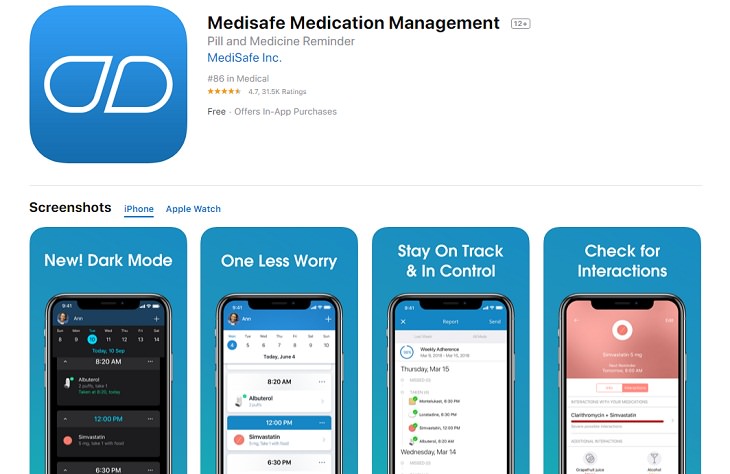 The app will ensure, through its timely reminders, that you take your medicine on time and in the required quantities. It will also track your healthcare plan. Medisafe can also keep track of your blood pressure, glucose levels, and other measurements. It's a highly-rated app and countless users swear by it for their med needs.
It is available for Android and iPhone
#2. WebMD (Android and iPhone)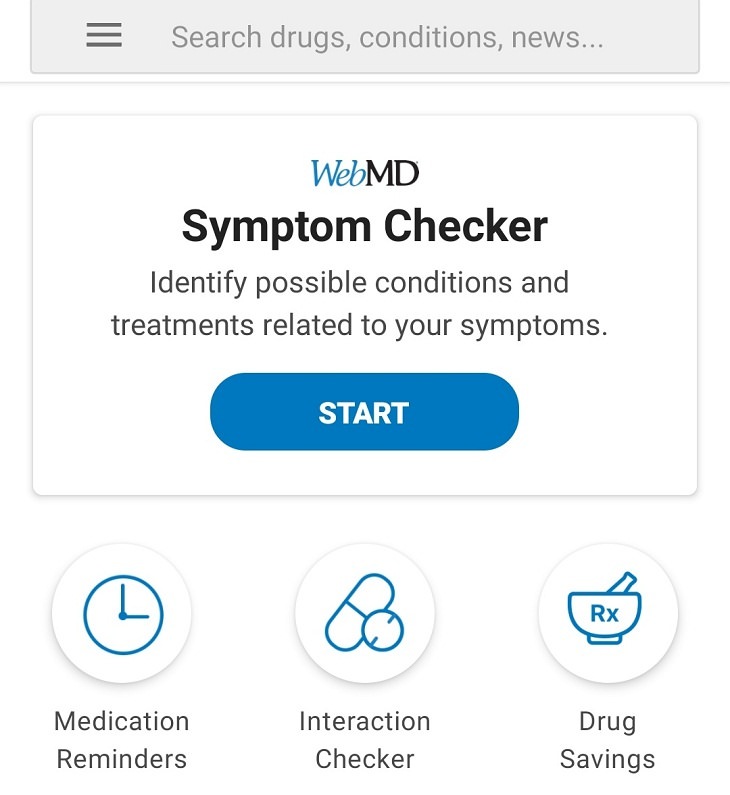 After a certain age, we tend to get more and more wary of our health and even the smallest of symptoms can make us worry. Even a headache can scare us, at times. It's not possible to visit the doctor every time and for every little symptom. WebMD can be a handy app to keep on your smartphone. It provides physician-reviewed health content and has plenty of updated and fresh information on how to lead a healthy lifestyle.
Useful features of this app include a Symptom Checker, Doctor Directory and WebMD Rx, along with many more. Symptom Checker will provide you with information based on your symptoms and lookup treatment; Doctor Directory will help you find the closest doctors, and WebMD Rx finds the lowest prescription drug prices for you.
It is available for Android and iPhone
#3. Speechnotes – Speech to Text (Android)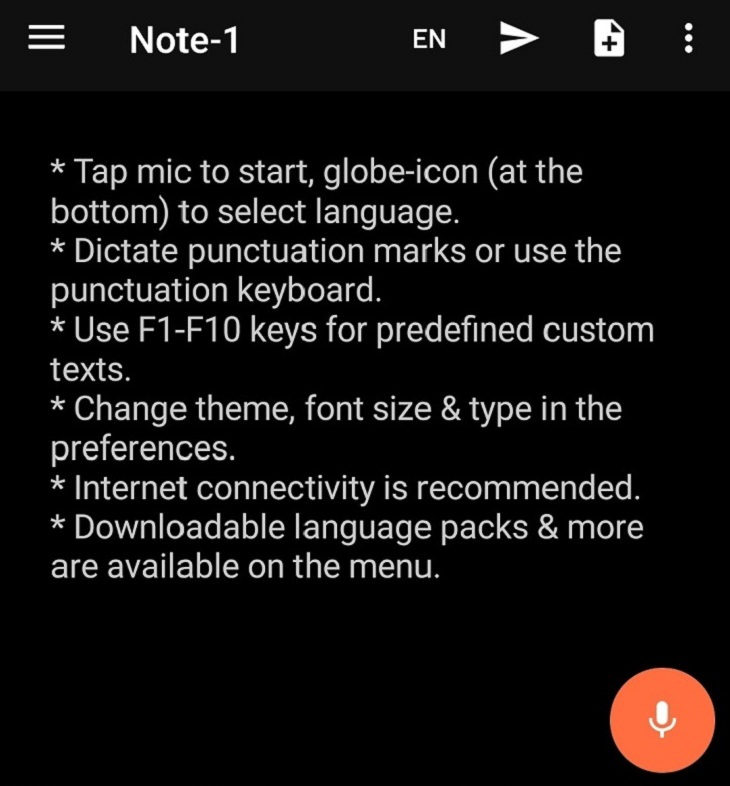 While smartphones do have larger screens these days, typing can be a hassle for some, especially for senior citizens. Many of you might find typing long texts or sentences in your smartphones quite irksome. The Speechnotes app is perfect for the elderly, as it helps translate speech to text. The app plugs in with other areas of your smartphone.
All you need to do is open the app and speak into it, and it will automatically translate your spoken words into text. You can send long messages and write lengthy posts on your social media profile without typing it by hand with the help of this app. Speechnotes also uses proper punctuation and capitalizes the first letter of each new sentence.
It is available for Android alone.


#4. Find My iPhone (iPhone)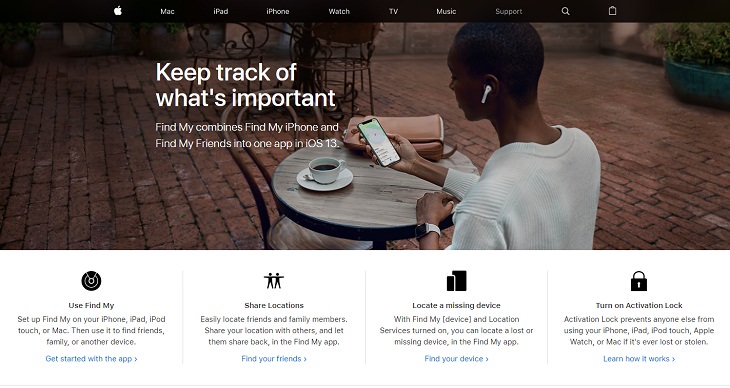 As the name suggests, this is an app that will help you locate your missing device. Losing your device to theft can be frustrating. If you have misplaced or lost your iPhone, iPad, iPod touch, or Mac, then you can use Find My iPhone through any OS platform, sign in with your Apple ID and then protect your device's data. Furthermore, the app will also help you locate your gadget through a map. To ensure further protection, Find My iPhone will remotely lock your lost device and erase all the data on it if you command it to.
As the name implies, Find My iPhone is built exclusively for iPhone users. It's free for download and is available for iPad, iPod Touch, and iPhone.
Available exclusively for iPhone users.
#5. Evernote (iPhone, iPad, Android)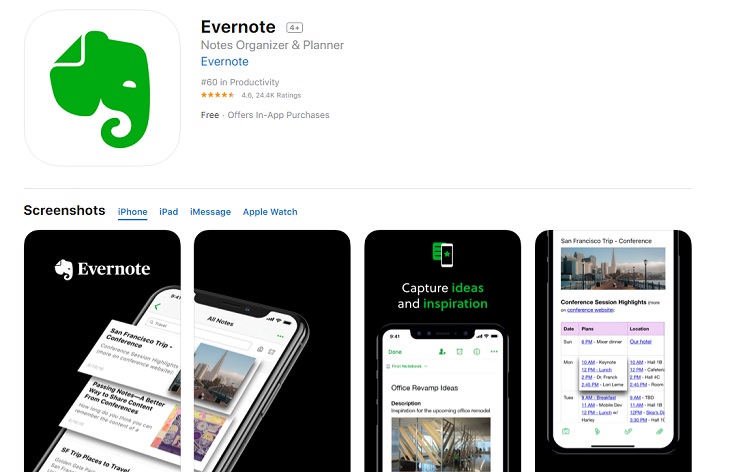 How often have you forgotten the most mundane chore or task for the day? That grocery list. Re-organizing your medical bills. Sorting the gifts for the children for the Christmas holidays. These tasks often slip our minds, even when we have written them on sticky notes all over the house. Thankfully, there are apps like Evernote which can help in this regard.
The app allows you to organize your to-do list neatly and set customized reminders for each of them. You can save reminders in the form of written notes, voice memos, pictures, and even videos. Its interface is vivid and easy to use, and the app is available on iPhone, iPad, Android and desktop platforms.
It is available for Android and iPhone
#6. Epicurious (iPhone)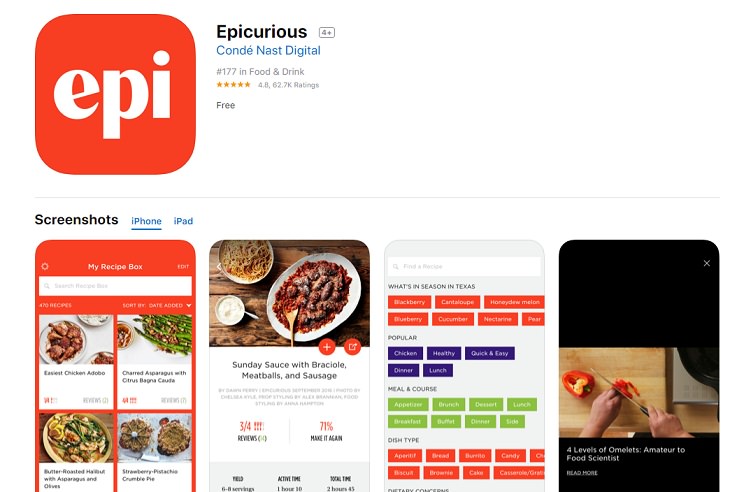 Touted as one of the best food apps of all time, Epicurious is a delight for those with an interest in food and recipes. The interactive app allows you to find the world's best recipes and watch some delightful food videos.
You will find over 35,000 tested recipes from publishers like Bon Appetit, Gourmet, HarperCollins, and more in the app. There are also recipe reviews and ratings from popular home cooks along with several other interesting features. You can save your favorite recipes, create shopping lists and even find out which food items in the market are fresh through their 'Seasonal Ingredients Finder' section.
It is available only for iPhone.


#7. TaxCaster (Android and iPhone)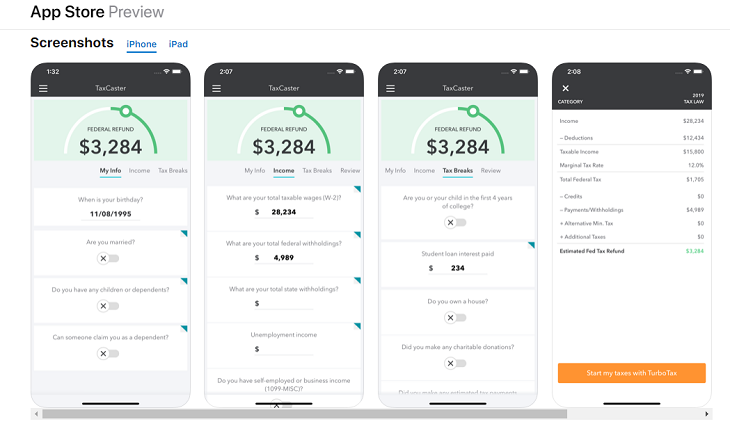 Calculating your taxes can be a cumbersome exercise. But the TaxCaster app promises to make things easier for you. This free income tax calculator can help you estimate your income and evaluate what changed for you under the new tax law. Making decisions on capital gains is also a handy option through this app. Remember, though, that TaxCaster just prepares your taxes. It'll just help you estimate your taxes accurately. That should also be a big help.