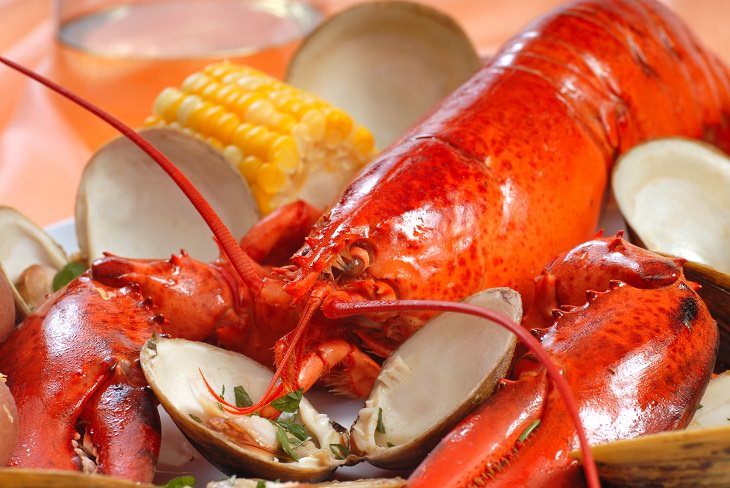 Take a drive along Maine's rugged coast, and you'll see everything from the lush green fields of Arcadia National Park to charming harbors filled with fishing boats and buoys. The town of Portland has fantastic shopping and fabulous dining, too.
Best eats: This might just be the world's best location for whole steamed lobster. They're as fresh as can be and are served with corn on the cob and drawn butter.
Where to get it: Bayley's Lobster Pound in Scarborough has everything you want for a lobster dinner – outdoor tables on a deck that overlooks the water, and perfectly cooked lobsters, lobster rolls, and mussels.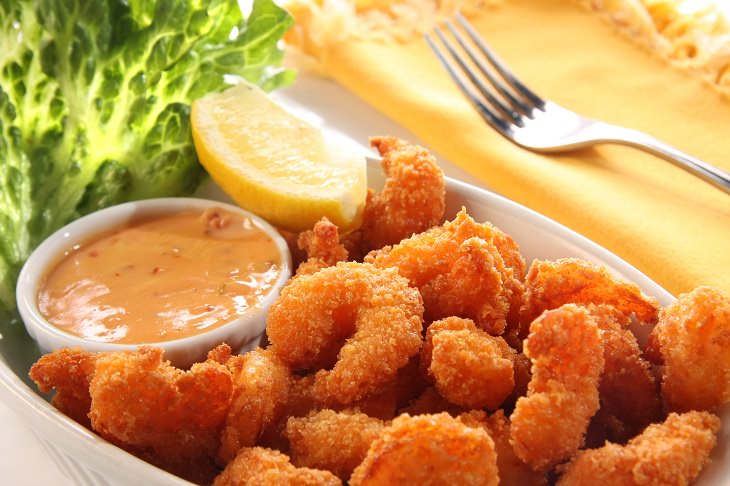 In the summer months, The Cape is Boston's beach house. Sure, the streets are pretty crowded, but, from the Adirondack chairs to the seersucker and the miniature golf, this is preppy New England summer at its very best.
Best eats: Fried seafood shacks serve up everything from fresh oysters to crispy shrimp platters, but you should always reach for the whole-bellied clams first.
Where to get it: You cannot beat Kream 'N Kone in West Dennis for nostalgia. It's casual, there's counter service, and the plates are piled high with shocking amounts of fried seafood, fries, and onion rings.
3. Bourbon Trail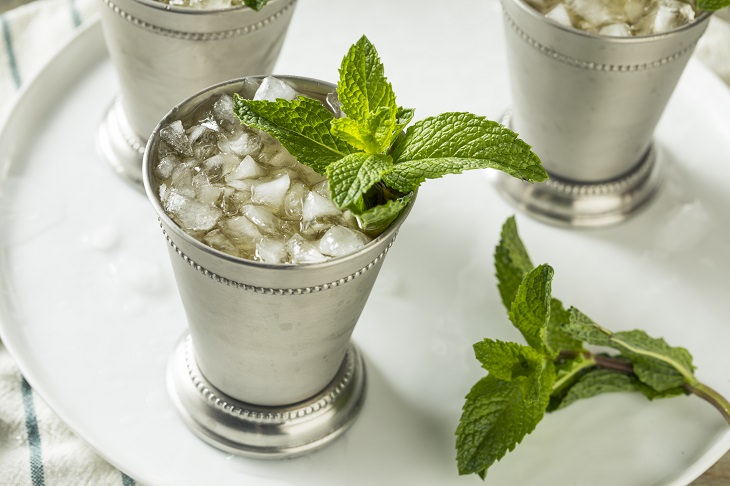 Kentucky's Bourbon Trail is lined with horse farms, which means as you drive from distillery to distillery you'll pass green fields lined with barns and gates. Along the way, you can taste popular brands such as Maker's Mark and Jim Beam.
Best eats: Look for perfect mint juleps as well as bourbon-laced desserts and chocolates and even bourbon brittle.
Where to get it: The Silver Dollar in Louisville has cocktails in Julep cups, as well as breaded catfish and fried chicken livers for dinner, and cornbread pancakes for brunch.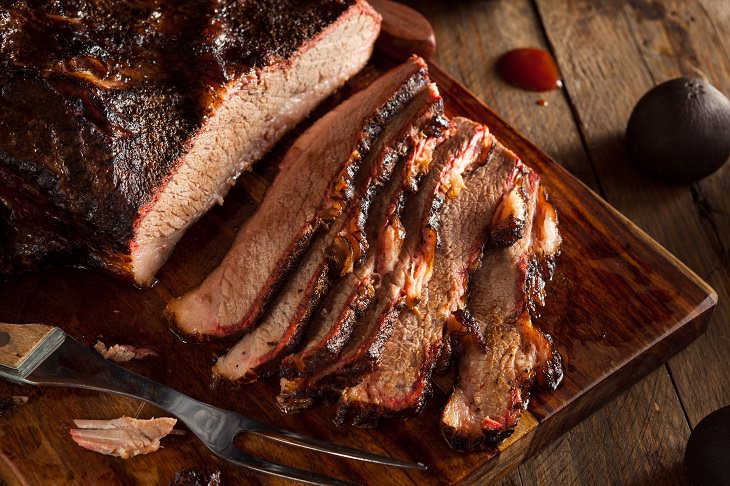 Drive from cool Austin out into the surrounding rolling countryside and you'll arrive at the home of the barbecue.
Best eats: Fatty brisket, served with barbecue sauce and white bread should be on the top of your list when you're in this part of the world, but you can also try burnt ends, spicy jalapeno-studded sausages, and peppery ribs.
Where to get it: Smitty's Market in downtown Lockhart is a simple place with communal tables, but both the brisket and sausage are to die for.
5. Route 66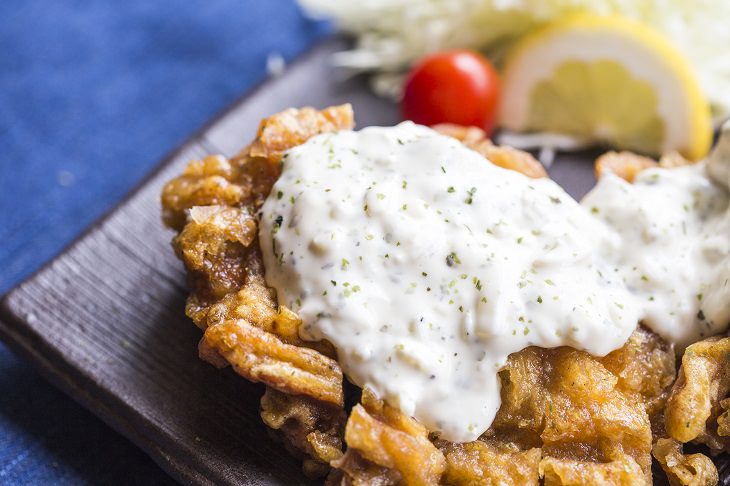 Drive along Route 66 through Missouri, Kansas, and Oklahoma, and once you get past the tumbleweeds of Texas, you'll get to the heart of America. Here, look for comfort food and plenty of open road on which to turn up the music and crank down the windows.
Best eats: Keep an eye out for rich and homey chicken fried steak, decadent tacos, and plenty of pie.
Where to get it: Take a trip to Clanton's in Vinita, Oklahoma. Their chicken fried steak, covered in thick cream gravy, seems to be a favorite for everyone.
6. Green Chile Trail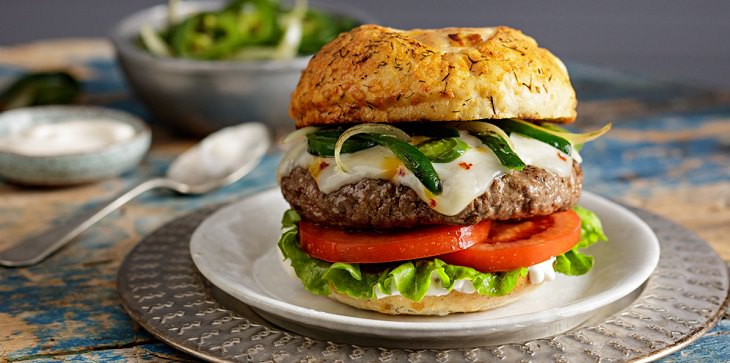 New Mexico has Native American history, a rich art scene, and stunning crafts and jewelry, but you'll have most difficulty pulling yourself away from the green chiles.
Best eats: Just about every diner in the state offers a green chili cheeseburger, piled high with melted cheese and roasted, chopped chiles that range from mild and sweet to extremely hot.
Where to get it: Owl Café in Albuquerque, one of the town's top food landmarks, is as famous for their 1950-style diner-inspired atmosphere as they are for their green chile cheeseburgers.
7. Southern California's Highway One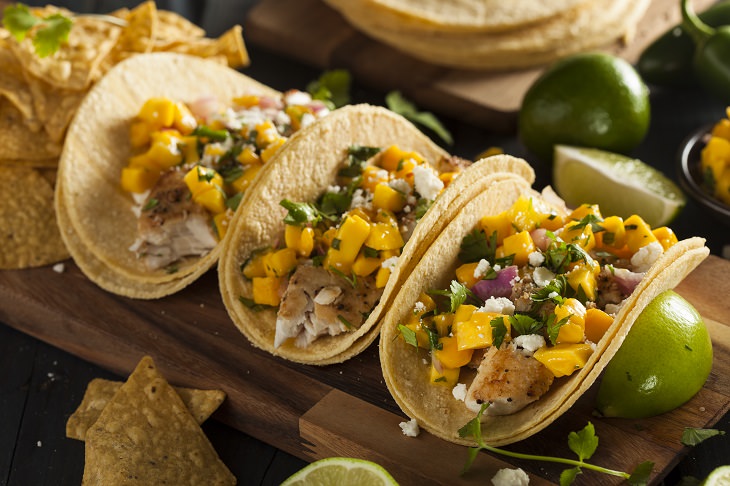 Driving from San Diego to Los Angeles gives you a look at the Southern California of your dreams – gorgeous beaches and a healthy relaxed way of looking at the world.
Best eats: Baja-style fish tacos are the way to go here, with fried fish that is straight out the ocean.
Where to get it: Blue Water Seafood in San Diego is a market and a restaurant, and you can get any of their stunning fish – from snapper to yellowtail tuna – marinated in chipotle and served on some warm El Indio tortillas.
8. Maui's Hana Highway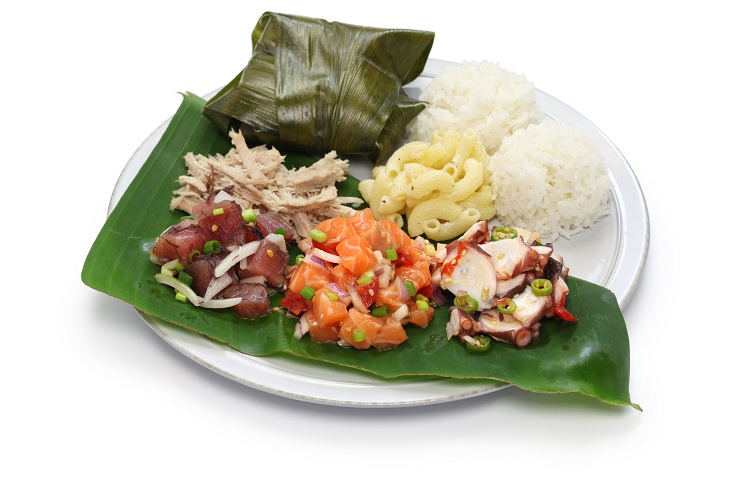 When you drive from Paia out toward the end of the island, you get a good look at the cliffs along the Pacific Ocean as well as access to hiking trails that lead through the tropical forest down to a series of waterfalls.
Best eats: Start with poke – made of fresh Hawaiian tuna – and involve some combination of sweet pineapple and salty macadamia nuts. Whatever you decide to imbibe, be sure to finish your meal with some unforgettable Kona coffee.
Where to get it: Mama's Fish House serves Kauai clams and macadamia nut-crusted crab cakes, as well as a traditional Hawaiian dinner which comes with ahi poke, grilled ono, wild boar, and luau-style octopus.