While most train journeys around the world are typically boring and uneventful, there are a select number of routes which more than make up for them in terms of danger and excitement. These hair-raising journeys, which pass through steep mountain passes or over the clouds, certainly aren't for the faint of heart, yet they are some of the most unique experiences ever. Would you consider riding any of these?
1. Bamboo Trains (Cambodia)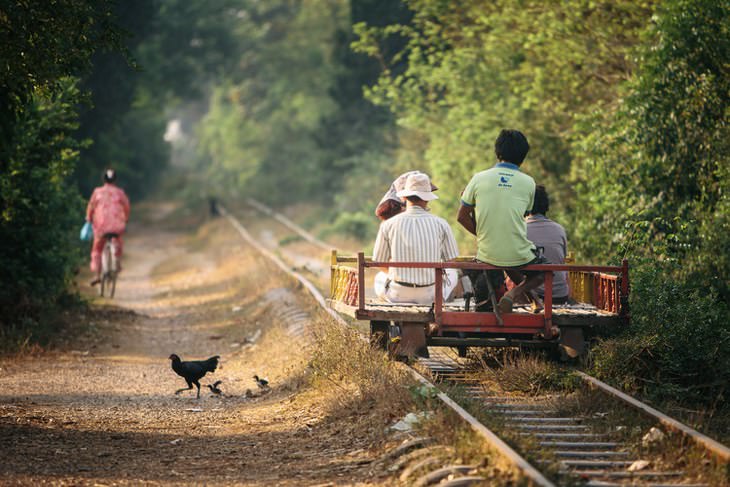 The French originally built most of Cambodia's train routes, however a lot of them were eventually destroyed by the deadly Khmer Rouge regime. The locals then decided to make use of bamboo train routes, using handmade carts to propel people across the tracks. It was highly dangerous at the time, and often led to injuries, or even death. Today, however, some carts have been fortified and are relatively safe to be used as a tourist attraction.
2. The Death Railway (Thailand)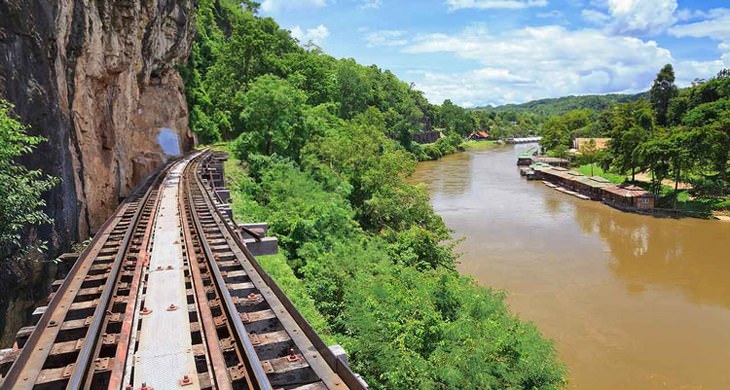 If you've ever seen the iconic war movie, 'Bridge on the River Kwai,' then you'll probably recognize this train track, since it's the same one which passes through the river during the movie. Located in Thailand's Kanchanburi Province, the Death Railway's construction cost the lives of hundreds of American and British prisoners of war during WWII. Despite its harrowing history, the track runs through an immensely scenic part of Thailand, with plenty of views of lush forest cover.
3. Aso Minami Route (Japan)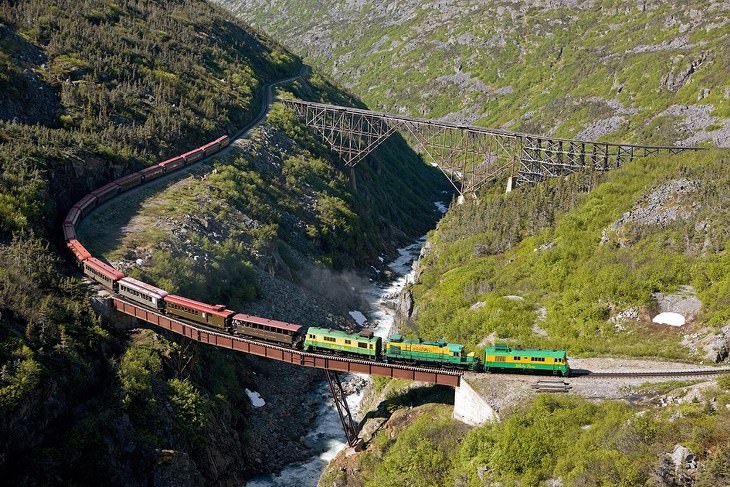 Are you brave enough to take a train journey through an active volcano? If so, then the Aso Minami train line is perfect for you, since it directly passes through the most volcanically active region in Japan. Even though eruptions are rare, the lava-burnt forest surrounding the track is clear proof of the impending danger that this train route constantly faces.
4. Devil's Nose Train (Ecuador)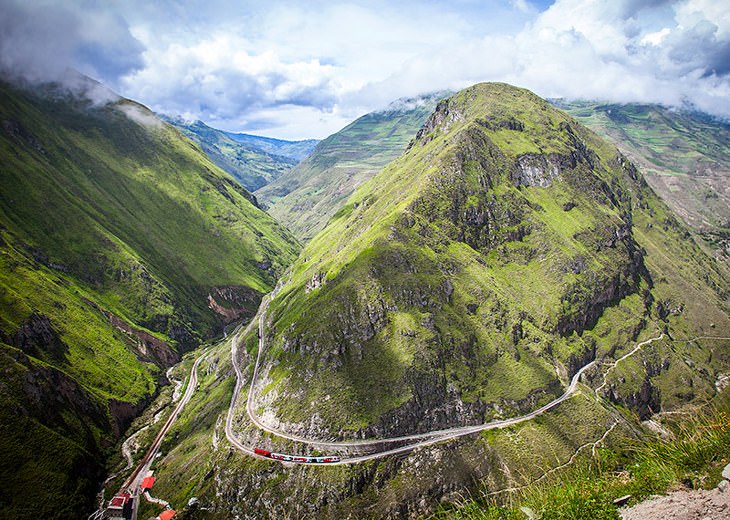 Ecuador's Nariz Del Diablo train route literally translates as 'The Devil's Nose,' and not without good reason. It has frequently been described as one of the most terrifying train journeys in the world, and people who aren't used to it are generally completely scared out of their wits. Passing through the Andes Mountains at around 9000 feet high, it also easily qualifies as one of the most dangerous train journeys you can ever take. What's more, any hardcore thrill seekers can opt to ride in an old boxcar, which feels like it could flip over the side of the mountain at any moment!
5. Chennai-Rameswaram Route (India)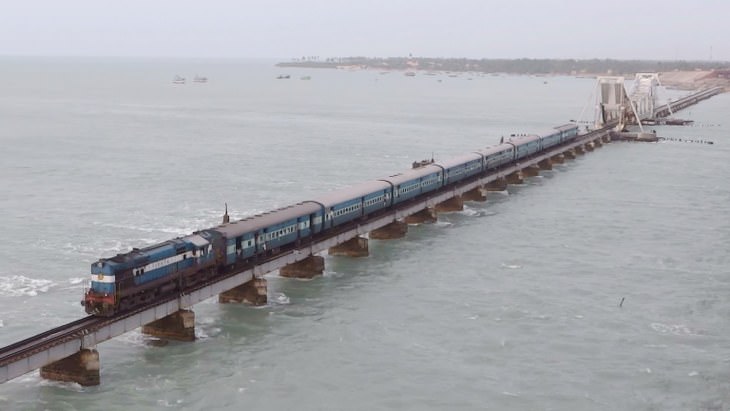 This incredibly unique train track is just over 2 kilometers long, and was built in 1914 to connect South India to the island of Rameswaram. The track runs along a very low cantilever sea bridge, which can hardly be seen from the train's interior. In fact, all you'll see is the deep blue sea, and it's an incredibly exhilarating experience for anyone who's up for it.
6. Tren a las Nubes (Argentina)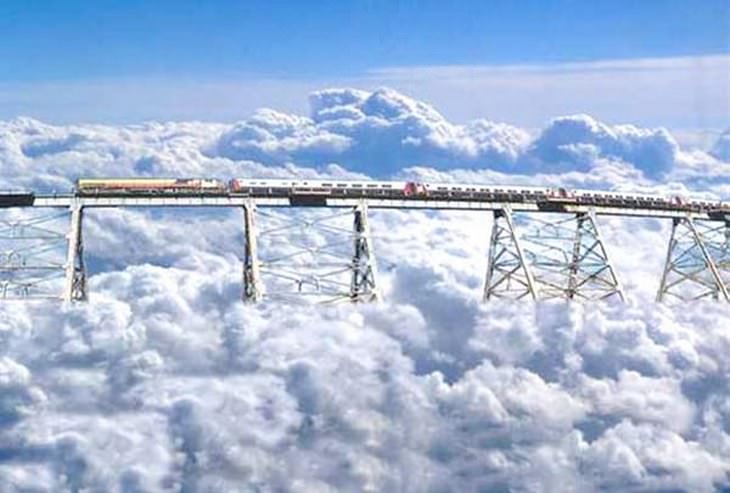 While some train journeys practically glide through the ocean, here's one that takes you across the heavens. The Tren a las Nubes took around 27 years to construct, and its path includes an extremely dangerous zigzagging spiral through treacherous mountain terrain. The extensive route passes over 13 spectacular bridges and 21 tunnels, and at one point it even passes high over the clouds in order to avoid the mountains of northern Argentina.
7. White Pass and Yukon Route (Alaska)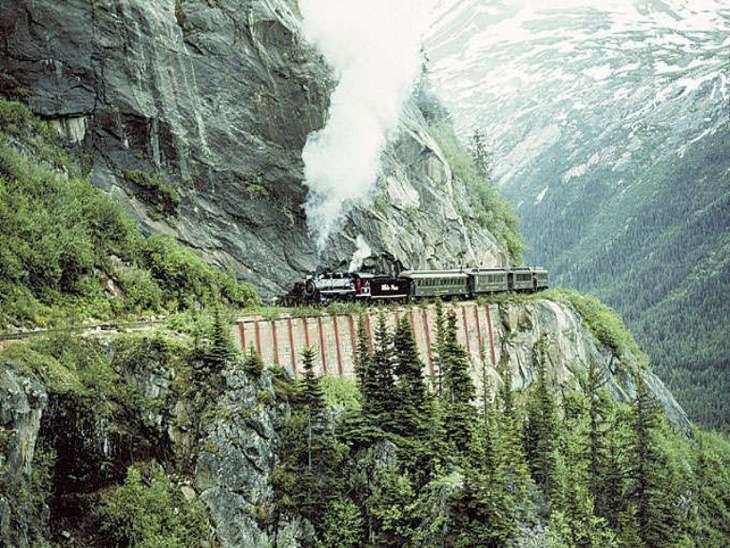 This terrifying train route is nothing more than a narrow gauge route which links Alaska's Skagway to Canada's Yukon. Very few other train journeys are as precarious as this one, which practically hugs the lofty cliff it passes through. It was constructed in 1898 during the peak of the Klondike gold rush. At that time, it was used extensively, however today it's only really used as an attraction for fearless tourists.
8. Georgetown Loop Railroad (USA)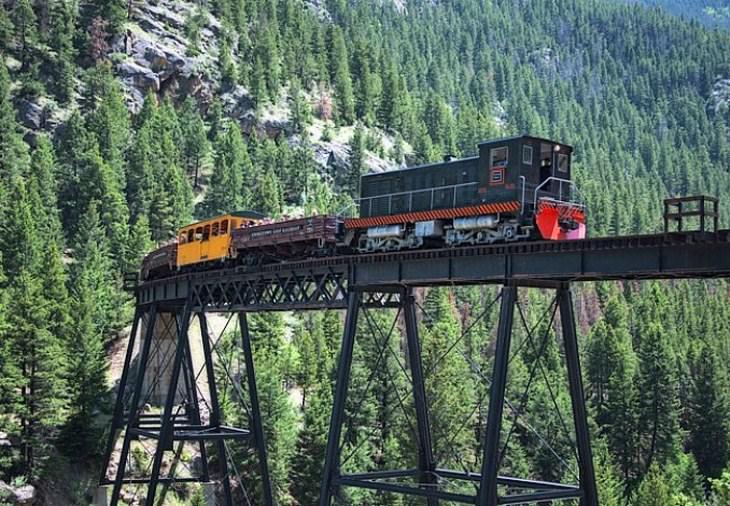 North America has got plenty of narrow gauge railways, but this one, which passes straight through the Rocky Mountains, might actually be the most perilous of all. Located in Colorado's Clear Creek County, it was originally built to be used by prospectors in search of the area's many silver mines. The most spine-chilling part of the journey is where the train passes over the Devil's Gate Bridge. At this point, the train would need to slow down as much as possible, for fear of the bridge collapsing.