It's amazing what special talents a person can have. This quiet and shy girl with moderate autism and ADHD stunned her school and the world with her brilliant rendition of Leonard Cohen's "Hallelujah."
Kayleigh Rogers is a student at a small school in Donaghadee, Northern Ireland. Her head teacher describes her as shy, but notes that "when she sings, she just opens up." Therefore, knowing her love of singing, her music teacher Lloyd Scates encouraged her to sing and gain confidence through her vocal training.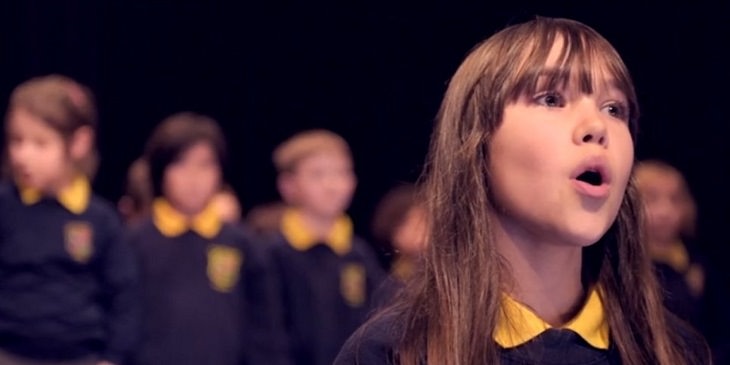 Kayleigh was due to perform in a Christmas service, but she lost her voice and had to pull out at the last minute. Luckily, they had already filmed during a rehearsal and played it during the Sunday service. The video left everyone in the room with tears in their eyes.
The video was then uploaded onto Facebook and Twitter, and it has affected everyone across the globe. Her beautiful voice has touched everyone from the US to Asia to Australia.
Tracy, Kayleigh's mother, notes that she now wants to sing professionally, and hopes that Scates will continue to help her improve musically.
School can be challenging to a lot of kids, and it can seem that a child's worth is totally dependent on their success in the standardized school system. However, the reality is that everyone has their own set of talents, and we just have to look a little deeper to appreciate them. Kayleigh's voice is beautiful, and we cannot wait to hear more.


Source: shareably