The artist duo makes these figures using needle felting, a technique of transforming wool into firm figures using a barbed needle. The process involves agitating the fibers so that they bond together, creating a thick fabric with a solid, round shape. This gives the sculptures a soft and fluffy appearance – similar to the texture of animal fur. The finished works by Brown and Corrigan, which include cuddly little rabbits, squirrels, and owls, almost look like real animals. And we bet you would love having them as pets or at least decorations!
Scroll on and enjoy the fairytale-like animal figures of the artist duo.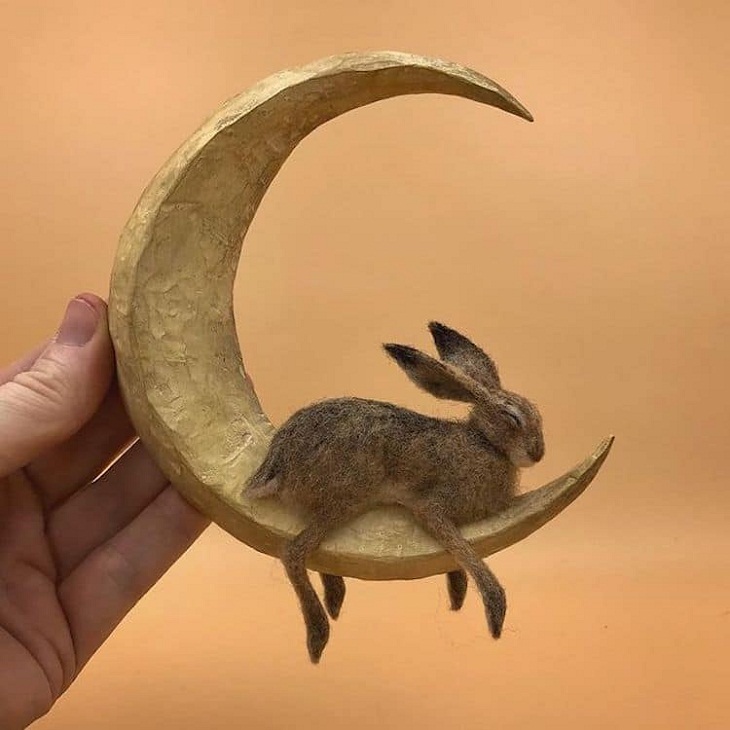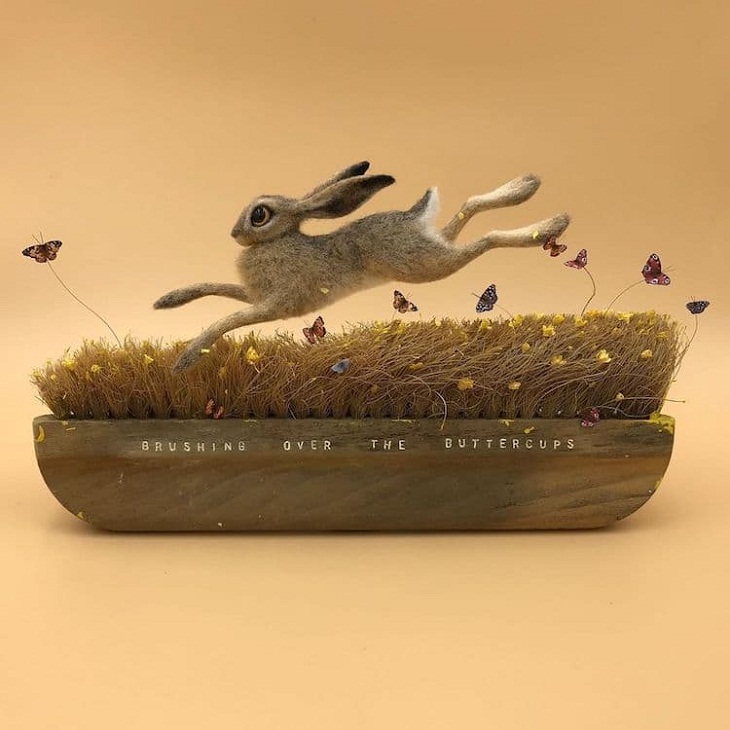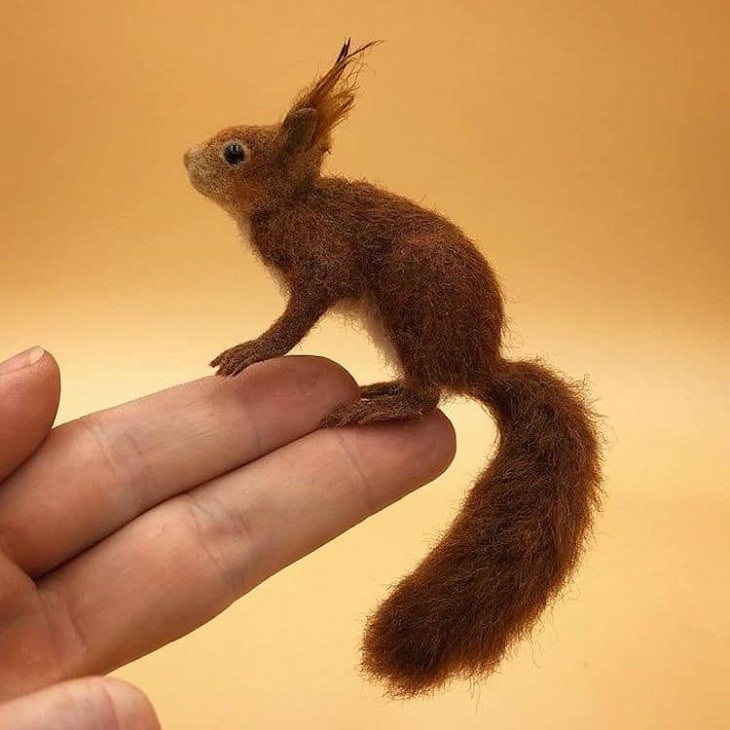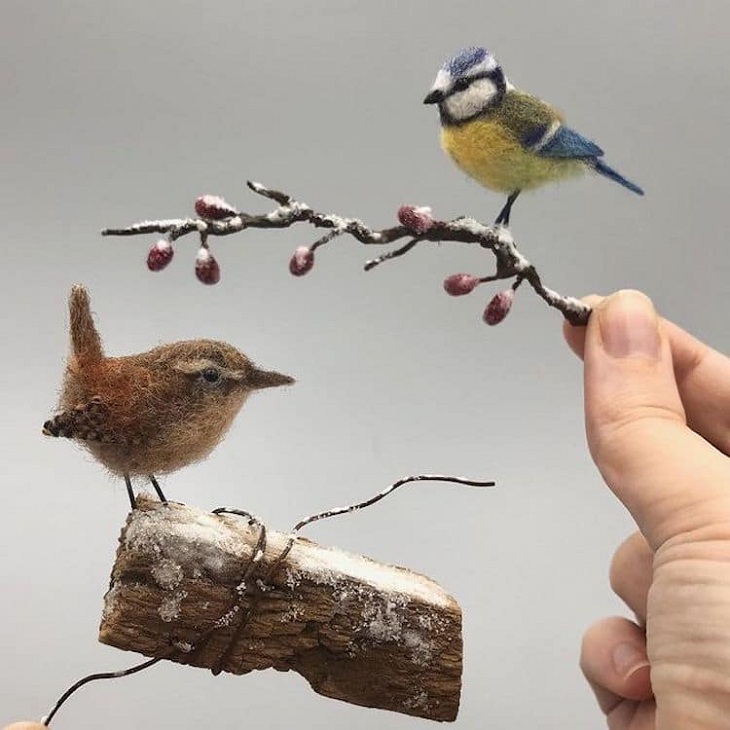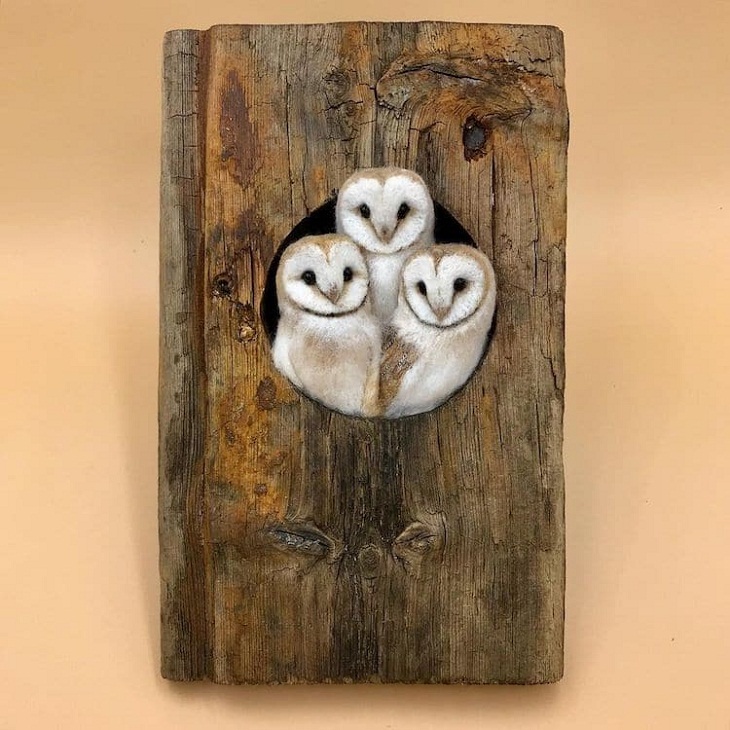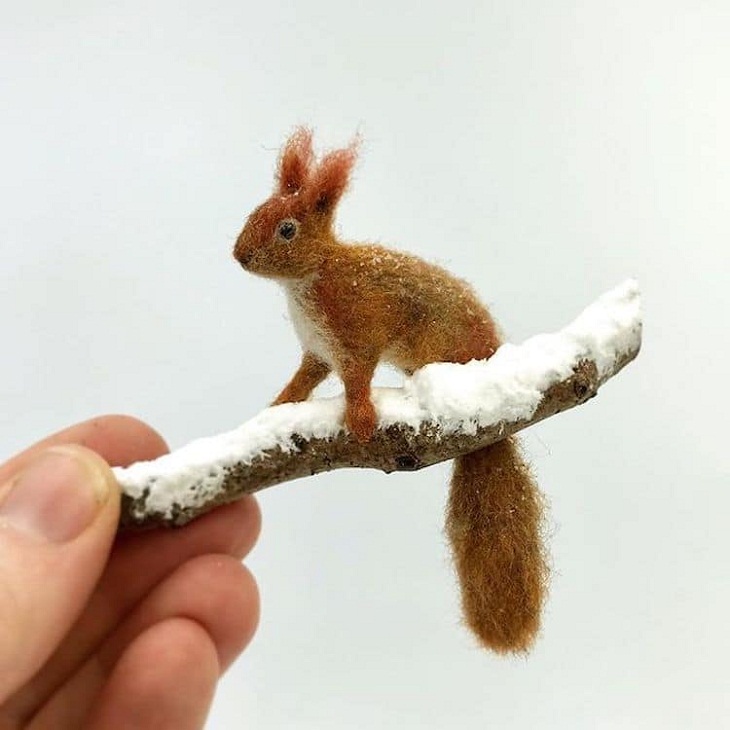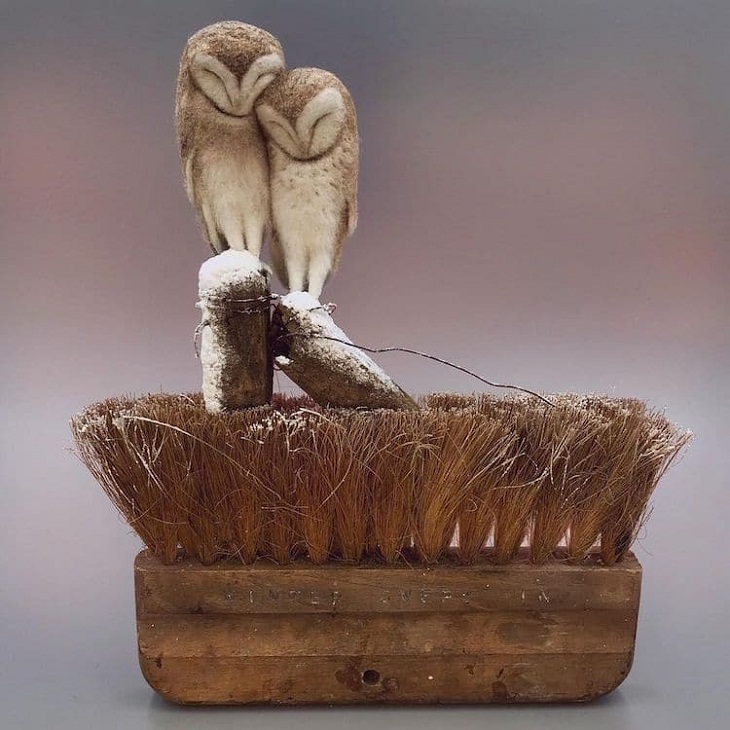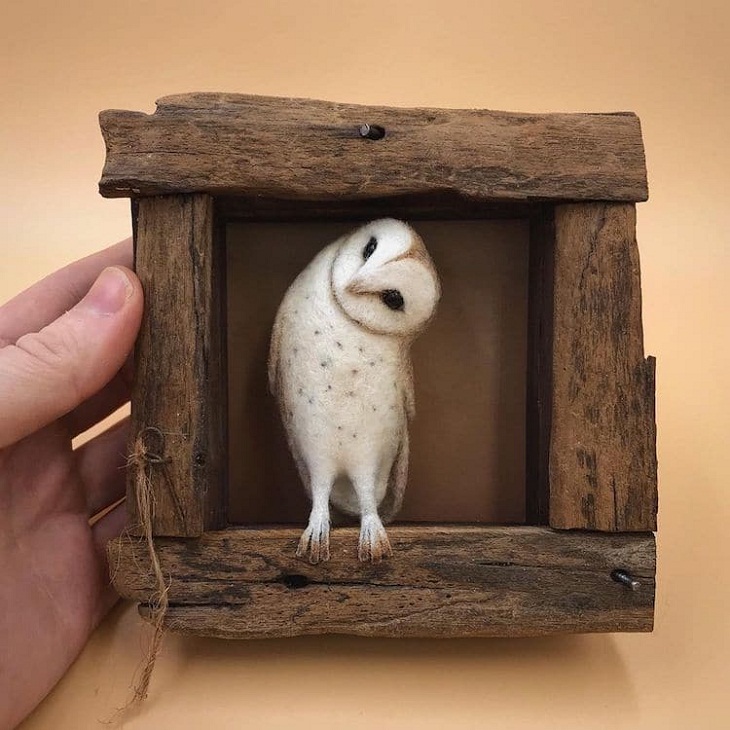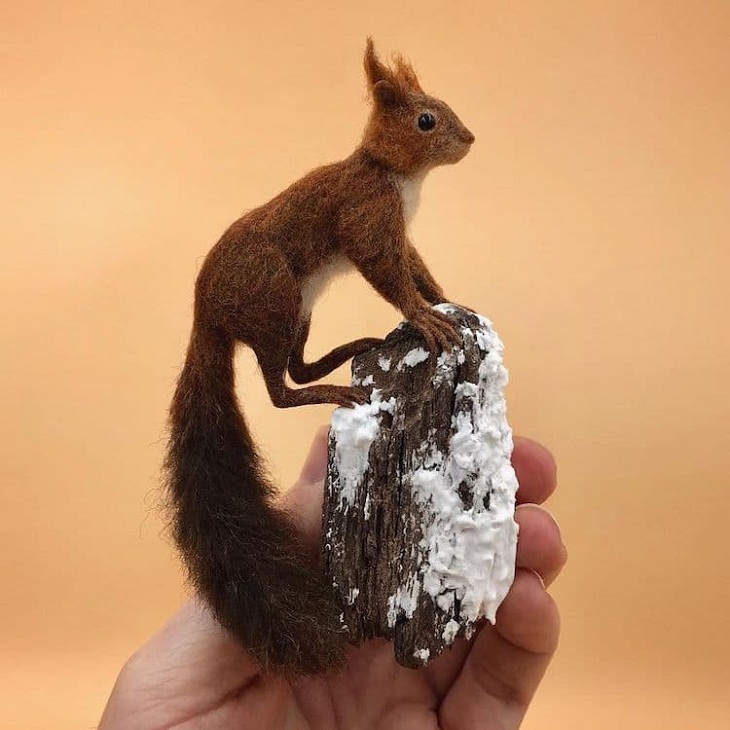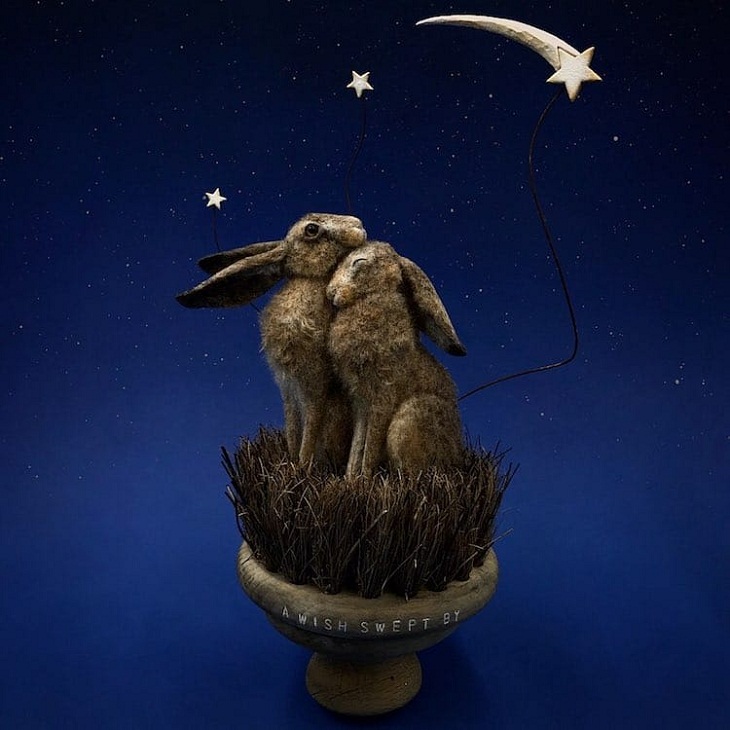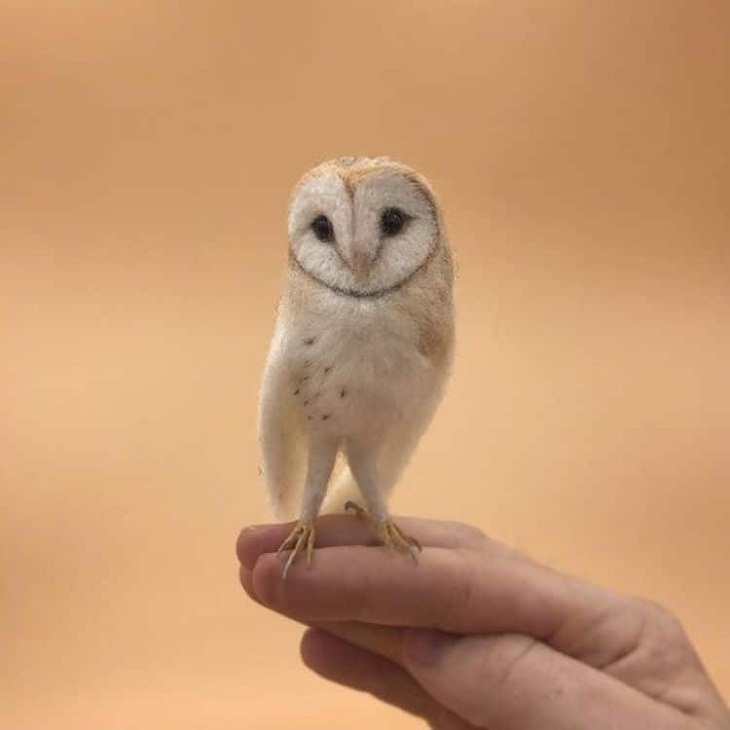 You can check more works of the artist duo on their Instagram page.
Share these photos with your loved ones!