Let's talk specs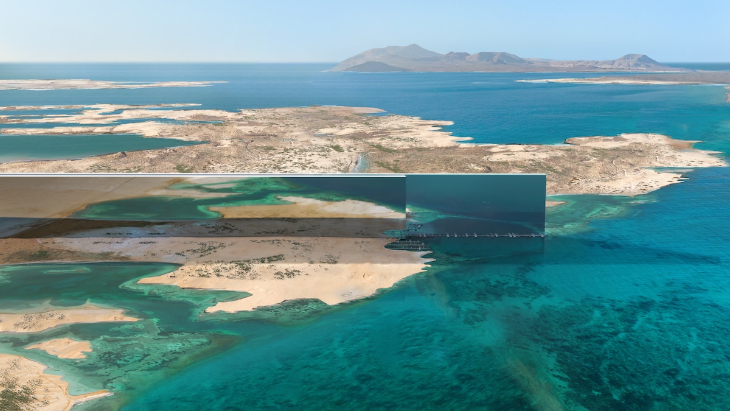 Rendition of The Line's exterior mirror
This city, called The Line, will be built in a region of Saudi Arabia called Neom. It is "designed to protect and enhance nature." The city will accommodate up to 9 million residents within 13 square miles. According to the project's website, residents will have access to all their daily needs within a five-minute walk through their neighborhoods, including recreation, retail, living, health, and work. The innovative infrastructure will allow for a 20-minute end-to-end commute. There will be no need for cars, creating a zero carbon emission city.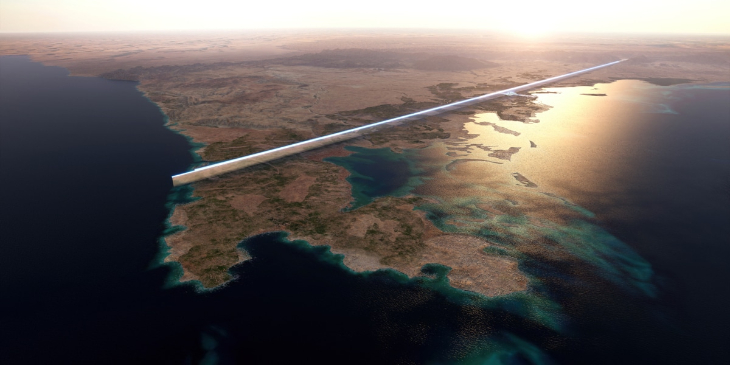 Artificial intelligence and autonomous technology will be heavily distributed throughout the city, offering services that will save time and effort, as well as monitor the city's microclimate year-round with natural ventilation. Energy and water are planned to be 100% renewable.
The city itself will be almost a mile in height, about 650 feet wide, and 105 miles long, all encased within mirror glass façades. It will be organized as a chain of closed communities organized one next to the other, each offering immediate access to nature.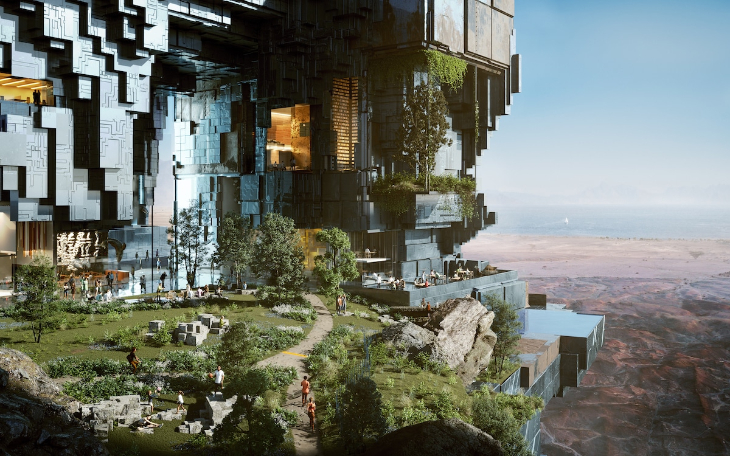 The city is designed to include a marina for yachts, as well as a sports stadium constructed 1,000 feet above ground level. The Line will be constructed in three layers. The bottom layer will be the spine where both people and commercial goods will be transported throughout the city. At ground level, there will be a pedestrian area with vegetation. The top third layer of the city will be for commercial and residential areas.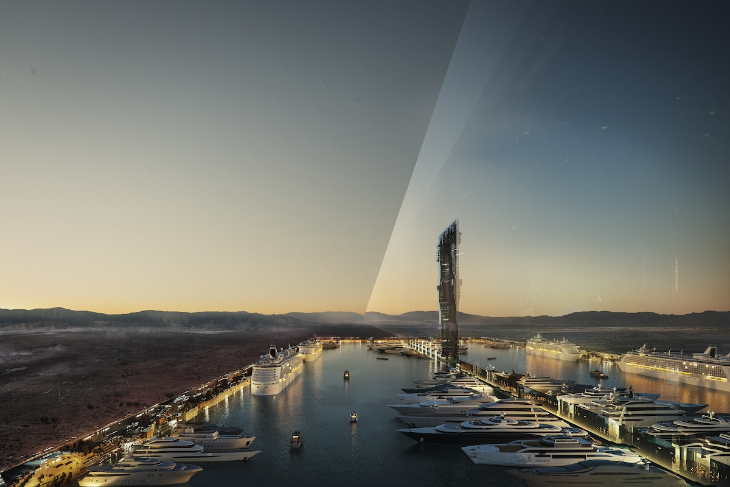 The Marina
Take a brief virtual walk through the city with this official video:
What lies in the deeper layers?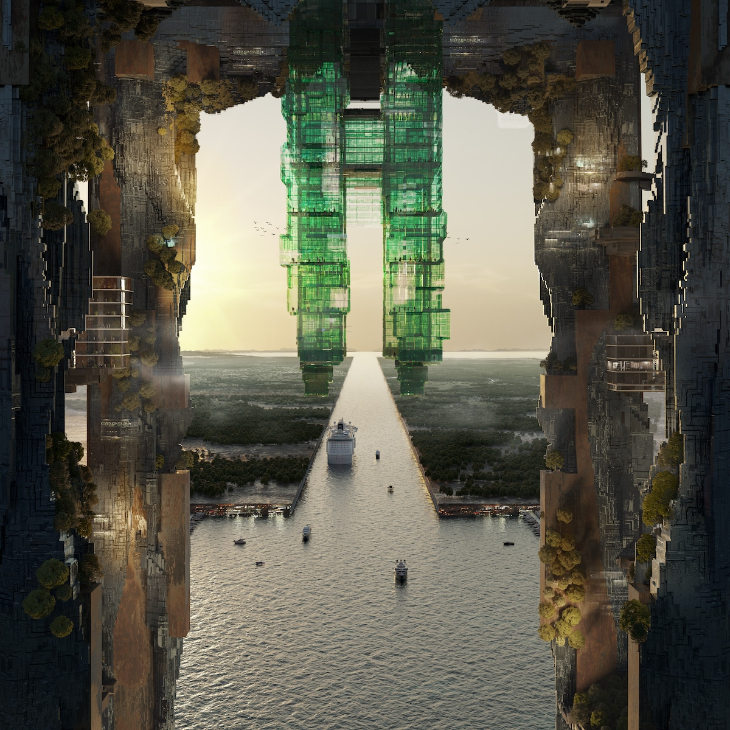 What motivates this grand project? Saudi Arabia is seeking to transform its economic structure. As of today, it is the largest crude oil exporter in the world. Its economy relies solely on its natural resources. But as the world is slowly shifting away from fossil fuels, Saudi Arabia is trying to fit into the global trade and tourism market.
The Line is planned to be geographically close to Sharm al Sheik in Egypt, the economy of which relies heavily on tourism. Part of Neom's project will include a bridge connecting Egypt and Saudi Arabia. What the renditions and simulation videos don't show you is a huge exclusive village that the country's leader is planning for himself right on the coastline. It will include vast green areas and several living complexes and villas exclusive to the royal family and their inner circle.
Could it really be that great?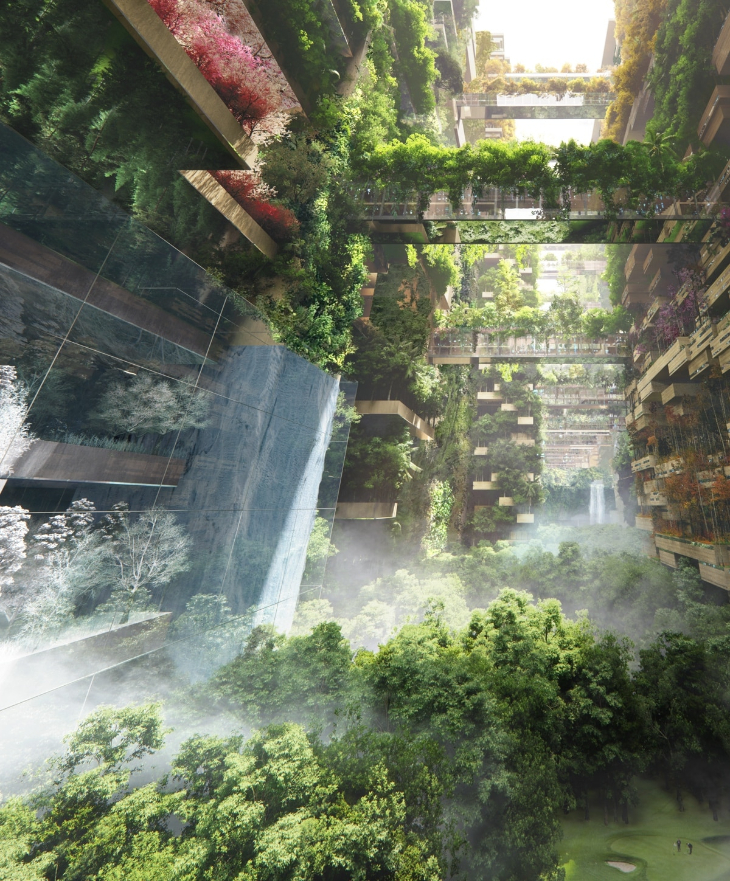 While this project may not sound so troubling, there is room for some concern. For one, a city so heavily laced with artificial intelligence may compromise the privacy of the residents. Another aspect to consider is the environment. Neom claims that the line will be 100% sustainable and will run on renewable energy. What about the ecosystems disrupted by construction? Both the natural terrain and its inhabitants will be heavily affected by this project, including the migratory birds that pass through the area twice a year. And what about the native communities that are already forcibly uprooted from their homes?
As long as these issues are addressed, there is room for much optimism regarding the suspicious project. This video will help you navigate some of the problem areas of The Line:
What do you think? Can The Line function as a good pointer toward the future? Would you live in a vertical city like that? Below are a few further renditions demonstrating what life in this city would look like. Enjoy the rest of your virtual visit!