1. You're pregnant or reaching menopause
If the part of your body that produces hormones - the endocrine system - is affected in any way, this can result in you sweating more than you normally would. During the years surrounding menopause, some 85% of women experience dreaded hot flashes, but pregnancy can also be the reason for increased sweating. This is because hormonal changes mess with the brain's "thermostat", meaning that it ends up overcompensating for what it perceives to be excessively high temperatures.
2. You're stressed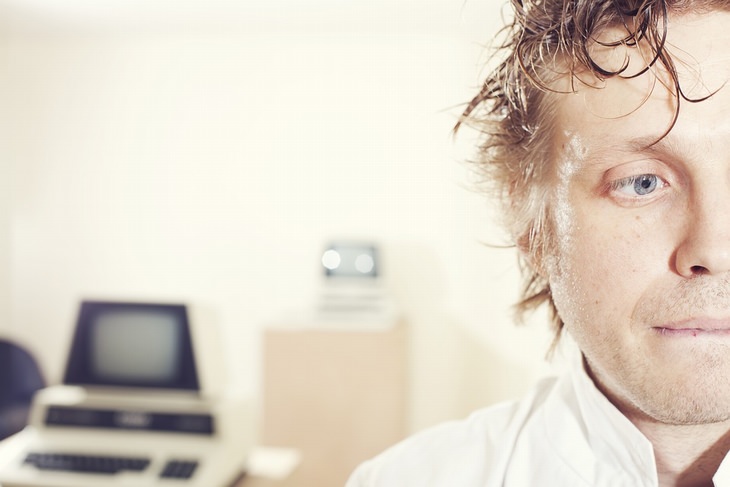 The sweat that our body produces when we're hot is different to the sweat it produces when we're stressed. The latter is produced by the apocrine glands, which are only found in certain areas of the body, such as the armpits. This kind of sweat contains fat and protein that mix with the bacteria present on our skins, which result in bad smells. The same kind of sweat is also produced if we happen to be anxious or scared.
3. You're spreading happiness or fear
A rather odd experiment, which contained 36 female participants, involved smelling 12 sweat samples taken from men that had been shown videos either to scare them on the one hand, or to make them happy on the other. When the women smelled a sweat sample from a guy who had been scared, she was found to be much more likely to make a fear-based facial expression. On the other hand, when she smelled sweat from a guy who had been made happy, she was more likely to smile.
4. You're about to have a heatstroke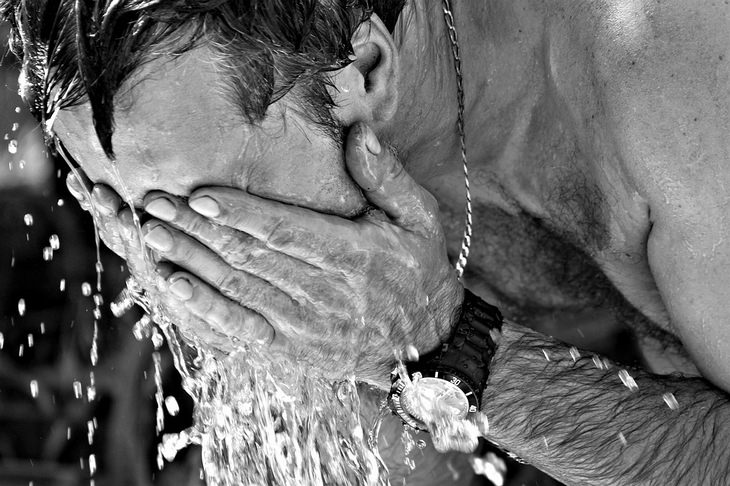 Have you ever been out and about on a really hot day in the summer, realized you're not sweating and began to feel dizzy? If you have, this is called anhidrosis, and is an inability to sweat normally, meaning that the body is prevented from cooling itself off naturally. Prolonged anhidrosis can lead to heat exhaustion or heatstroke, so if you ever feel like this, it's an excellent idea to seek air conditioning, shade and a cool glass of something to drink (no caffeine or alcohol) to return your body to normal temperatures. Failing that, seek medical attention.
5. Your blood sugar level is low
If your blood sugar ever drops below the recommended minimum of 70 milligrams per deciliter, you are likely to start feeling the effects, one of which is excessive sweating at the back of your neck and at your hairline. Associated symptoms can include a quickened heartbeat, shakiness, nausea, dizziness and blurred vision. Low blood sugar is easily resolved in the short term - simply eat or drink something in order to get the level back up to where it should be.
6. You're not drinking enough before your workouts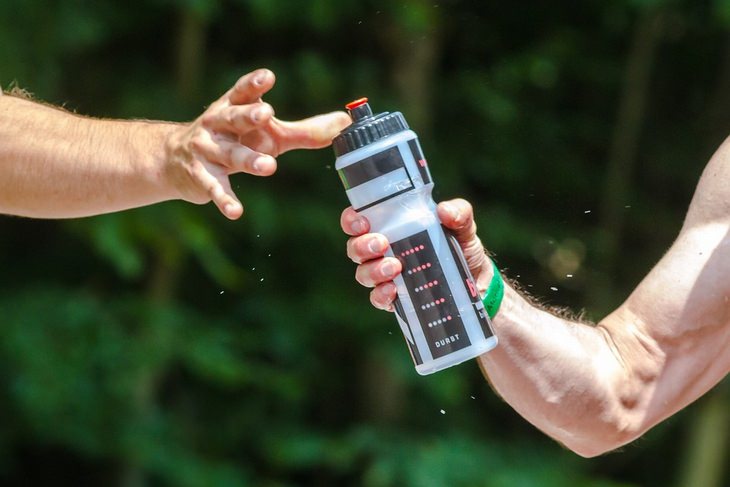 It's never pleasant when sweat drips into your eyes and you have to endure a horrible, stinging pain as a result. If you can relate to that, along with your sweat leaving you with a gritty feeling or white streaks on your cheeks, then the likelihood is that you're a salty sweater. A sports drink or electrolyte tablet are both great ways of remedying this.
7. You might have hyperhidrosis
Sweating in a perfectly cool room while sitting still is not normal. Human beings are supposed to sweat when they are too hot, exercising or stressed out, as opposed to sweating at times that could actually interfere with daily activities. Scientists are not quite sure why this happens, but hyperhidrosis, as the condition is called, is known to run in families and is the result of too much stimulation from the nerves that trigger sweat glands. Treatments for this condition include prescription-strength antiperspirant, Botox injections or even surgery.
8. You might have lymphoma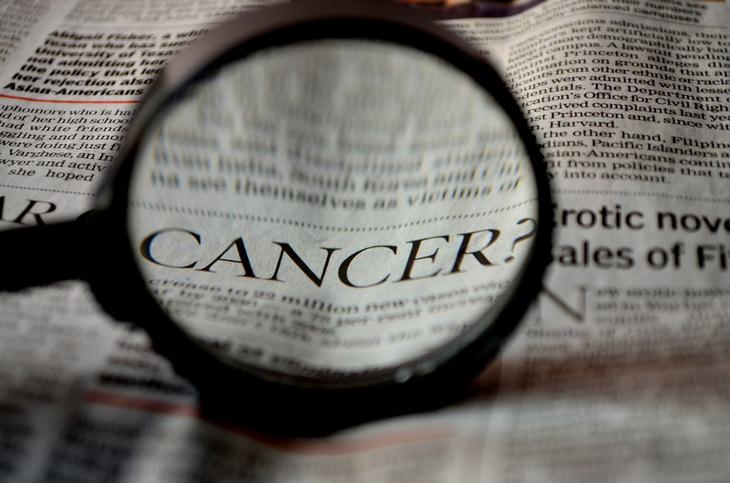 Aforementioned hyperhidrosis could also be a side effect of something more serious, such as gout, hyperthyroidism or Parkinson's disease. It can also be a symptom of lymphoma, which is cancer of the lymph cells that contribute to the function of the human immune system. Don't alarm yourself too much with these; however make sure you seek medical attention immediately if you are very concerned about your level of sweating.