Grapeseed oil is a lightweight oil that comes from pressed grape seeds. It's a byproduct of winemaking, largely known for its antimicrobial and anti-inflammatory properties. Grapeseed oil is high in omega-6 fatty acids, linoleic acid, and vitamin E.
Benefits of grapeseed oil for your skin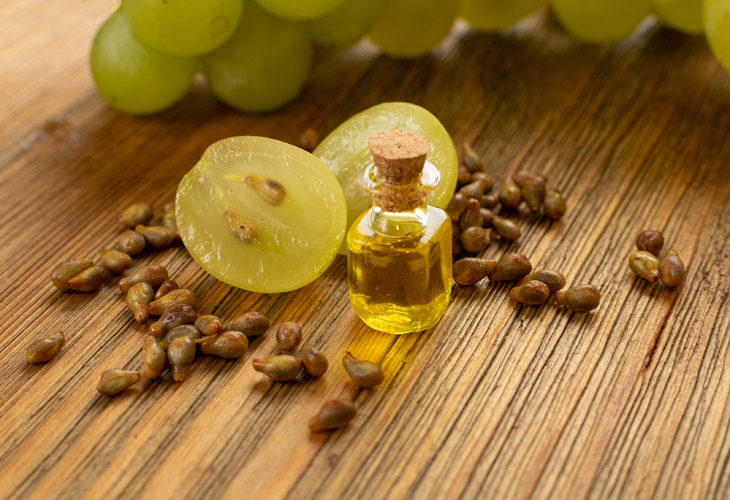 Grapeseed oil's proven antimicrobial properties make it great for the skin. It contains polyphenol compounds like proanthocyanidins - powerful antioxidants that can help soften and moisturize hair. Studies have shown that proanthocyanidins have 20 times higher antioxidant power than vitamin E and 50 times higher than vitamin C. Research also indicates that grapeseed extracts can be beneficial for promoting youthful skin, cell health, and flexibility.
Related: For Beautiful Hair and Skin, Neem Tree Oil Is All You Need
There are other beauty benefits of grapeseed oil as well:
* Research has shown that grapeseed oil can make your skin softer and more elastic.
* The potent antioxidants in this oil can protect your skin from sun damage.
* Studies indicate that the linoleic acid in grapeseed oil has anti-inflammatory properties and may reduce inflammation in the skin's top and middle layers.
* According to a review published in the Molecular Journal of International Science, the phytosterols (a type of molecule found in plants) in grape seeds can be useful in controlling the skin's inflammatory response. Hence, grapeseed oil may help with an inflammatory disorder like eczema or rosacea.
5 Ways to Use Grapeseed Oil in Your Skin Care Routine
The amazing thing about grapeseed oil is that you can use it as a natural beauty product. The oil can be mixed with other ingredients to work as a skin moisturizer, a hair mask, or a conditioner. Here are a few ways you can use it as part of your beauty regimen.
1. Use it to reduce frizz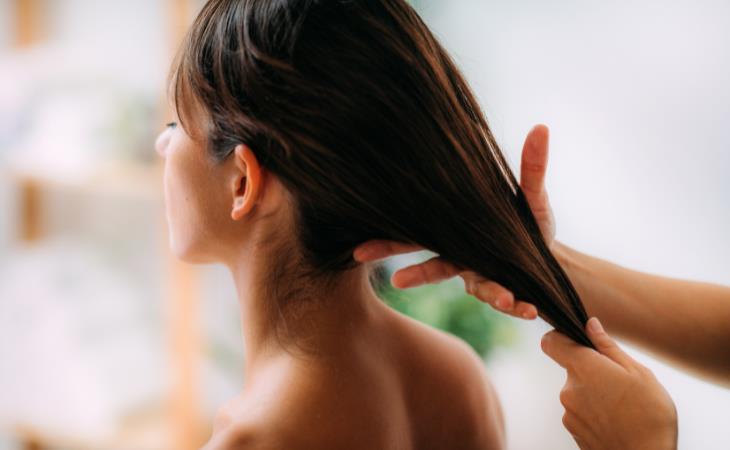 Want to reduce frizz and fly-away hair? Use grapeseed oil. It can also help keep a parting in place. The amount of oil needed will depend on the length, thickness, and volume of your hair.
Pour grapeseed oil into your palms and rub your hands together. Then, apply the oil to your hair and make sure that it's evenly distributed. Leave it overnight and wash your hair in the morning with shampoo.
2. Use it as a super-moisturizer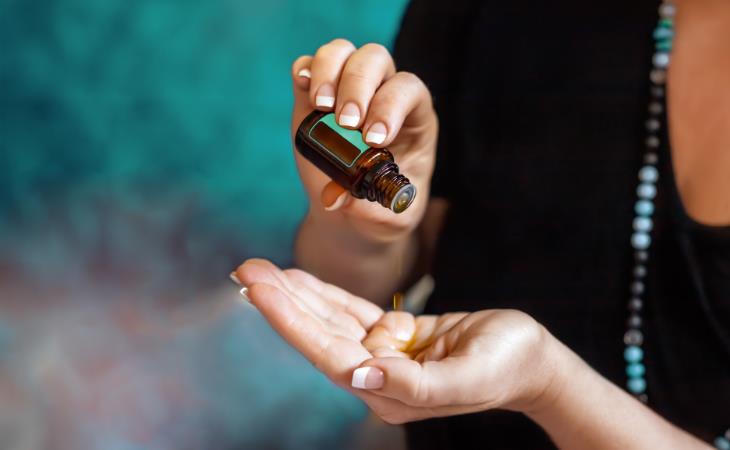 Grapeseed oil can make for a wonderful skin moisturizer. Mixing grapeseed oil with essential oils, such as lavender, lemon, or frankincense may make your skin extra soft.
* Combine 2 tablespoons of coconut oil, 2 tablespoons of avocado oil, a few drops of lavender oil, and 2 tablespoons of grapeseed oil.
* Warm up the oils to mix them well. Make sure the temperature is around 95-99 °F (35- 37.2 °C).
* Leave the mixture on your face for 10 minutes for a relaxing treatment.
3. Add it to your hair conditioner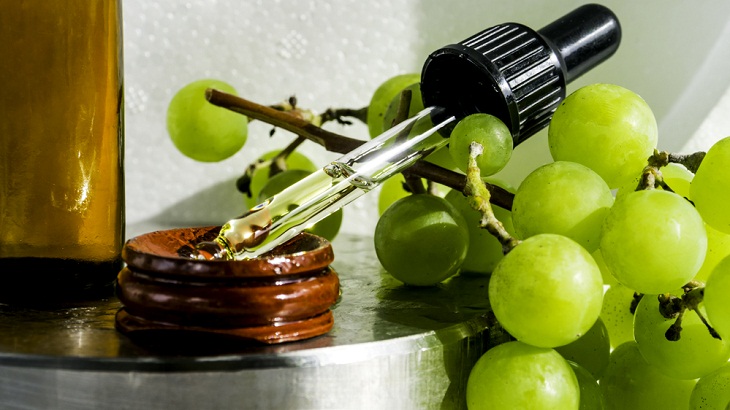 If your hair is extra dry and your usual conditioner isn't providing the shine you want, grapeseed oil might help.
* Add some 6-8 drops of grapeseed oil to your conditioner. Mix it well.
* Apply the mixture to your hair while you shower. Let it rest for a few minutes.
* Rinse thoroughly.
Use this mixture 3-4 times a week for the best results.
Related: Banish All Signs of Aging from Your Skin Using These Oils
4. Lip Softener
Grapeseed oil makes the ultimate lip softener. Since this oil is edible, you need not worry if you ingest some.
Rub a few drops on your lips overnight and wash it off in the morning. Do it at least 3-4 times a week for the best results.
5. Create a stimulating foot bath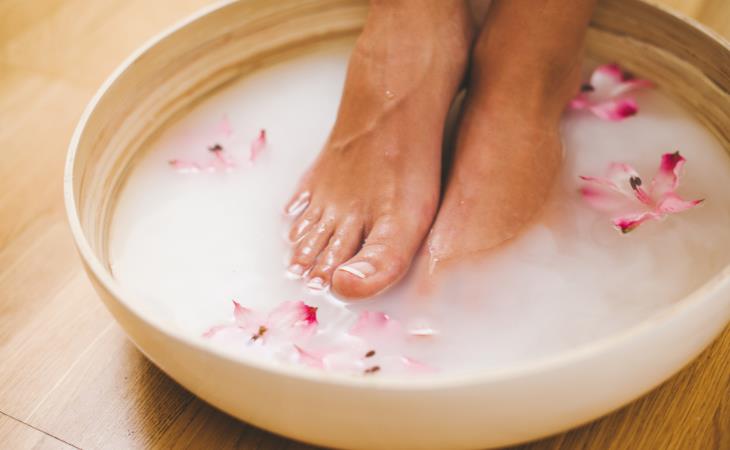 To give your feet a warm, stimulating foot bath, use grapeseed oil.
* Add 1 tablespoon of grapeseed oil along with 3-4 drops of lavender oil to warm water.
* Soak your feet in the mixture for at least 8-10 minutes.
* Rub your feet with more grapeseed oil to moisturize and soften them. This will also help reduce foot odor.
Share this post with your loved ones!