Tea tree oil is an essential oil, and not only because it's concentrated, but also because it's essential in your bathroom cabinet. Pardon the pun, but it's true! Tea tree oil has a proven antibacterial, antiviral and antifungal effect when applied topically, which makes it an excellent preventative treatment for hair, skin, and nails. Find out how you can use tea tree oil to help treat certain hair and skin conditions, as well as a method to prevent insect bites in this article.
What Is Tea Tree Oil?
Tea tree oil is an essential oil derived from the leaves of the Melaleuca alternifolia plant, also known as Narrow-leaved paperbark. This small tree should not be confused with the tea plant, Camellia Sinensis, used to produce tea. Narrow-leaved paperbarks
are native to Queensland and New South Wales, Australia, where they have been used as traditional medicine for centuries.
Native Australians used the crushed leaves of this plant in inhalations to treat respiratory infections. Medical research has found that tea tree oil contains a compound called terpinene-4-ol that has been shown to kill certain harmful microorganisms.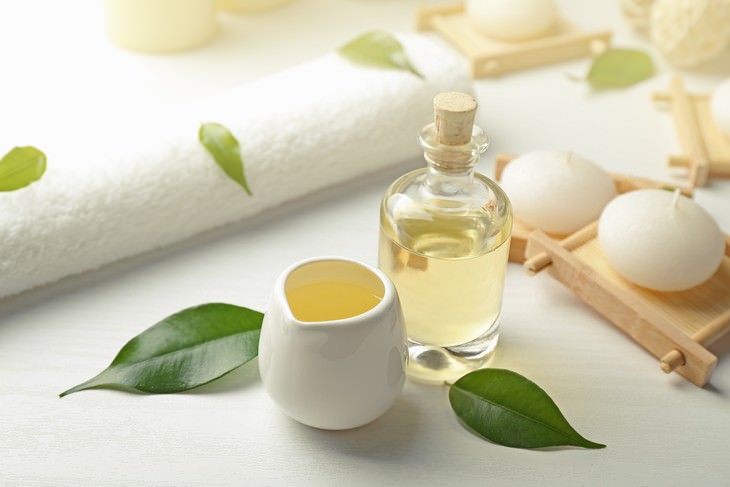 If you already have some coconut oil, olive oil or jojoba oil in your arsenal, you might think that you don't need any additional oil. These oils are what is called a carrier or base oil, and while they have wonderful benefits of their own and are typically also moisturizing, they can be enhanced with the use of essential oils, such as tea tree oil.
All carrier oils pale in comparison with tea tree oil in terms of their antimicrobial benefits. In fact, tea tree oil combined with any base oil will make an excellent mixture, as you only need a few drops of tea tree oil and would have to dilute it anyway, since it's too strong and can cause dermatitis when used undiluted.
Finally, never take tea tree oil orally and keep away from children, as it is toxic if ingested.
Here's how you can use tea tree oil to keep your hair, skin, and nails healthy.
1. Treats Fungal Nail Infections and Athlete's Foot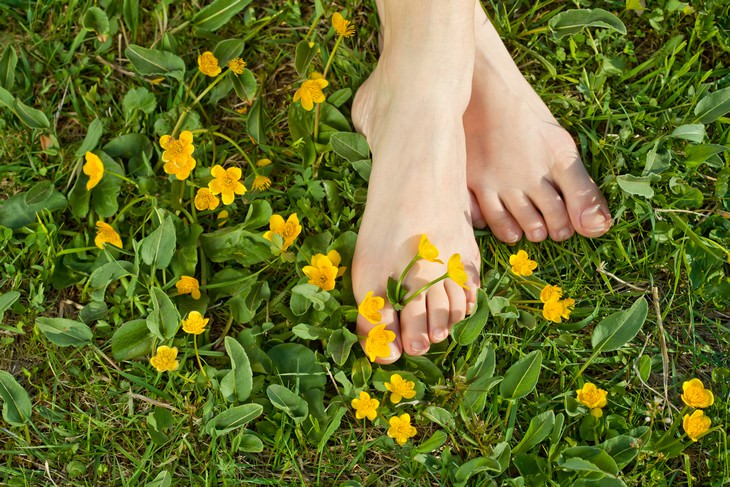 The antifungal properties of tea tree oil are well-studied. It was shown to at least partially or fully treat nail fungus in 6 months in 60% of the participants in one study, and another study showed that 72% of participants with athlete's foot benefited from applying tea tree oil.
The oil can help relieve the pain and inflammation associated with these conditions and may be effective in getting rid of the fungus altogether.
How to use: mix equal parts base oil (such as olive, coconut, jojoba, sweet almond oil, etc.) and tea tree oil and apply on the affected area. No need to rinse, just make sure to wash your hands immediately to avoid spreading the fungus.
2. Relieves Psoriasis and Skin Inflammation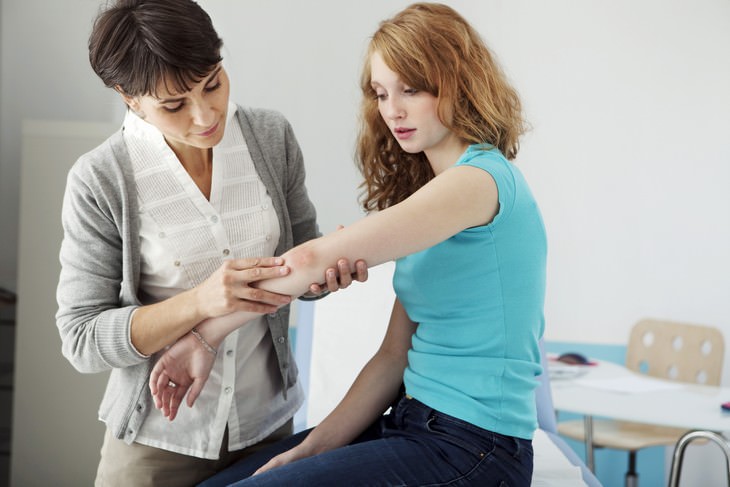 People with inflamed sensitive skin, dermatitis, skin allergies, bug bites or psoriasis flare-ups may benefit from tea tree oil as well.
The oil can help relieve the symptoms of these skin conditions, such as redness, flaking skin, and itching, with one study showing a 40% improvement in symptoms after application in dermatitis, significantly more than standard topical medications. Tea tree oil is also effective at treating another common type of skin inflammation, acne, both on the face and the body.
How to use: mix 2 tablespoons of a base oil of your choice with 10 drops of tea tree oil and apply this mixture to the inflamed area 2-3 times a day until you see an improvement in symptoms.
3. Promotes Wound Healing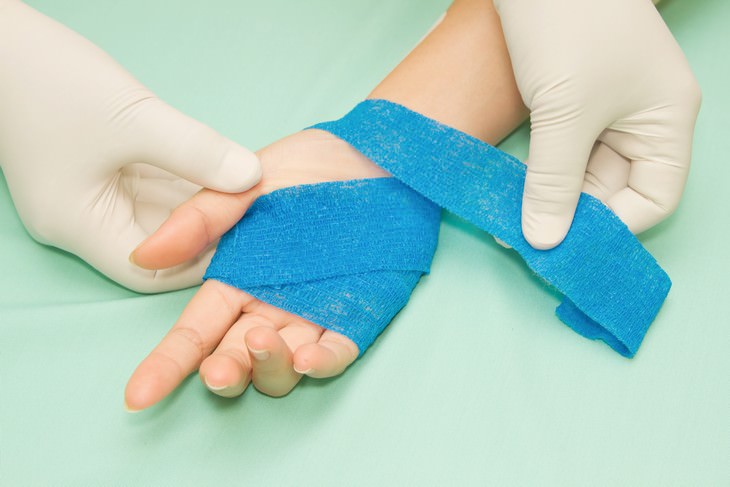 Tea tree oil will help keep wounds clean and reduce inflammation in the affected area. Avoid applying it directly onto the wound, however, as it can be dangerous. Instead, simply apply a few drops of tea tree oil on a clean wound dressing before covering the wound with it.
If the wound is a minor cut or a scrape, you can use just a little smidgen of the mix of 1 tsp carrier oil (e.g. sweet almond oil or coconut oil) and 1 drop tea tree oil directly on a CLEAN scrape and then cover with a band-aid.
4. Can Be Used as a Hand Sanitizer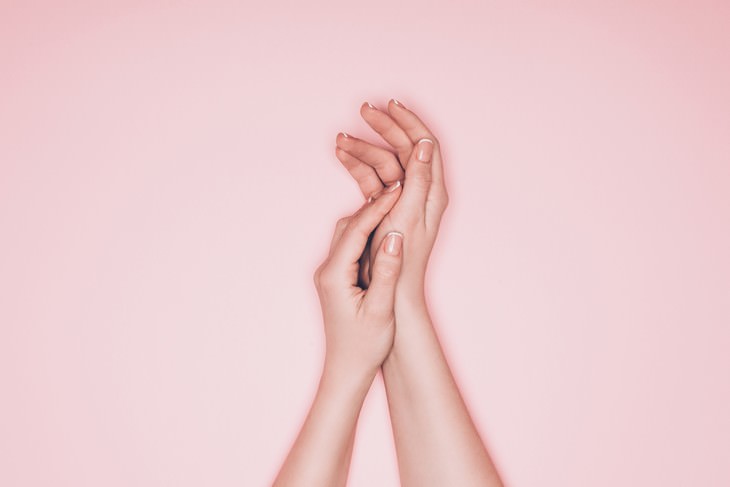 The vast majority of hand sanitizers available in stores do more harm than good, drying out your skin in the long term and making you more susceptible to disease. Since tea tree oil has valuable antimicrobial properties, you can use it to make your own DIY hand sanitizer.
How to use: mix 4 drops of tea tree oil with 2 tablespoons pure aloe vera gel and apply when needed.
You can also use tea tree oil to make a sanitizer and air freshener in one for your home. To do so, simply combine ¾ cups water with ½ cups of vinegar and 20 drops of tea tree oil in a spray bottle. You can use this mix to clean your home, just don't forget to shake before every use.
5. Mosquito Repellent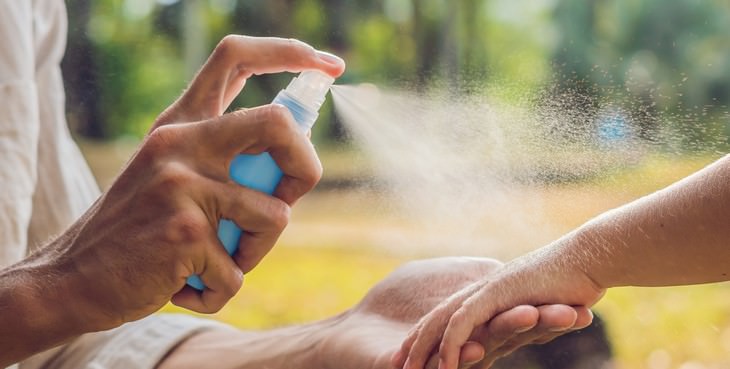 Tea tree oil naturally possesses quite a strong scent and one that most insects choose to stay away from. In a study with cows sprayed with tea tree oil, the researchers found that the cows that were sprayed had 61% fewer insects bothering them than the ones that weren't sprayed.
How to use: In a spray bottle, combine 20 drops tea tree oil with 20 drops lavender oil, as well as 1 tablespoon alcohol and 1 cup water. Apply this mixture before going out, focusing on the areas that aren't covered with clothing. Shake the bottle before every use.
6. Treat Dandruff and an Itchy Scalp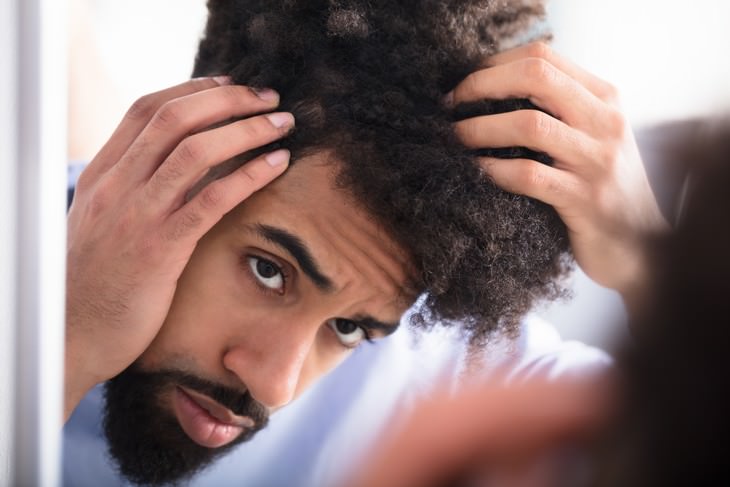 Tea tree oil is beneficial for an itchy or flaky scalp. In one study with individuals suffering from dandruff, 40% of the individuals exhibited a marked improvement, but the majority of them reported a reduction of symptoms, such as itchiness, dryness, and redness.