When it comes to skincare oils, we usually hear about coconut, avocado, argan, or jojoba. But hardly anyone talks about carrot oil. This amazing natural oil is loaded with great benefits for the skin and hair.
The great thing about carrot root oil is that can be easily made at home by anyone. It's rich in vitamins A, B, C, D, and E and essential fatty acids, and contains antioxidants including beta carotene, which is essential for healthy skin.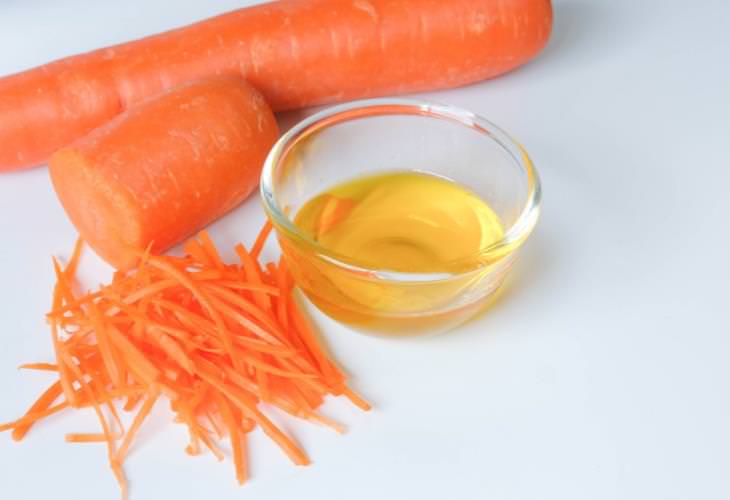 Now, we will show you how to make carrot root oil at home. It's an easy process and will save you from using any store-bought hair products that are filled with harsh chemicals.
This recipe will about 120 milliliters of carrot oil.
1-2 cups carrier oil (such as olive oil or hazelnut oil)
* Peel the two carrots and then grate them into fine pieces. Allow the juices to come out.
* Add the grated carrot to a glass jar. Now add some carrier oil to cover the carrots nicely.
* In a medium-sized pot, add a few inches of water and bring it to a boil.
* Reduce to a simmer once the water begins to boil. Now, place the jar into the pot upright. Make sure you leave the jar uncovered or it might break.
* Continue boiling for 10 minutes. Let it cool afterward.
* Strain the oil from the carrots. To extract every last bit of the liquid, press the extract firmly with a spoon.
* Store in a glass container.
What Are The Benefits?
1. Promotes Hair Growth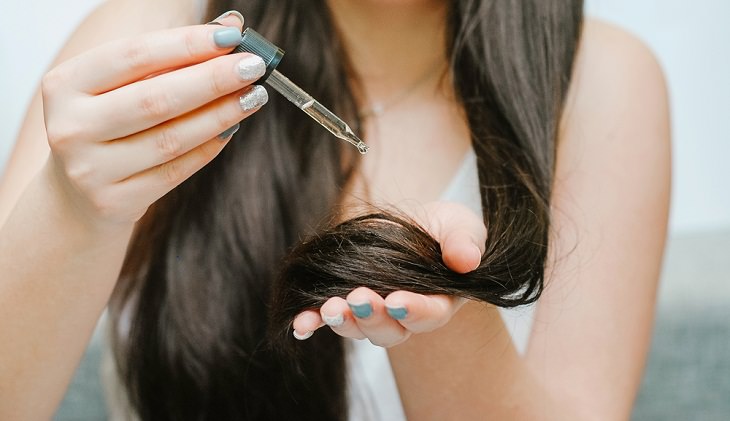 Based on anecdotal evidence, carrot oil is said to promote hair growth and make it thicker. Conditioning the hair with carrot oil can also help improve its texture and give it more shine. While we don't have any studies to corroborate these claims yet, carrots are abundant in so many vitamins that using this oil can only help.
For best results, experts suggest mixing four drops of carrot oil with two cups of water and a teaspoon of apple cider vinegar. Apple cider vinegar has powerful antimicrobial properties and can help restore the natural pH balance of your skin. This will help create a good foundation for hair development.
Use the liquid mixture to massage your scalp when your hair is clean and dry. Leave it on for about five to eight minutes, then wash.
2. Can Serve As an Antioxidant for Aging Skin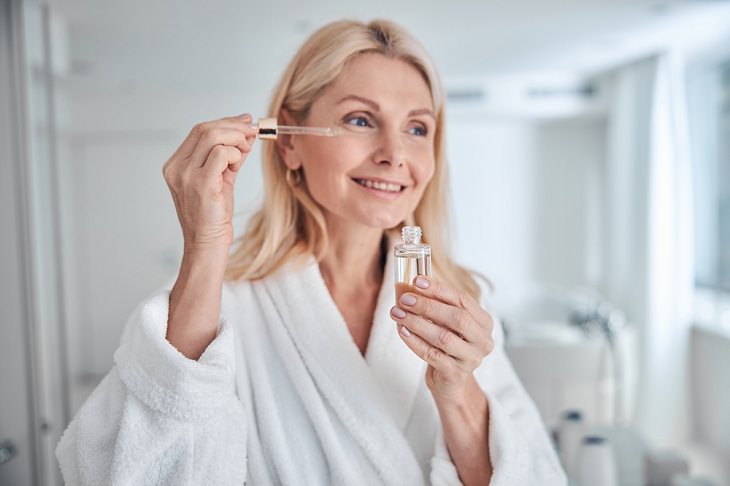 As we mentioned earlier, carrots are one of the richest sources of beta-carotene, a powerful antioxidant with anti-aging properties. Antioxidants, such as beta-carotene, help repair cells, and tissues in your body, which have been damaged by free radicals.
You can gently rub some carrot oil into your skin in both the morning and night. For best results, combine the oil with a carrier oil.
Do note that too much carrot oil can tint your skin. So if you want to avoid the tint, make sure you don't go overboard while using it. Using it in decent amounts once or twice a week should be fine.
3. Helps Cell Regeneration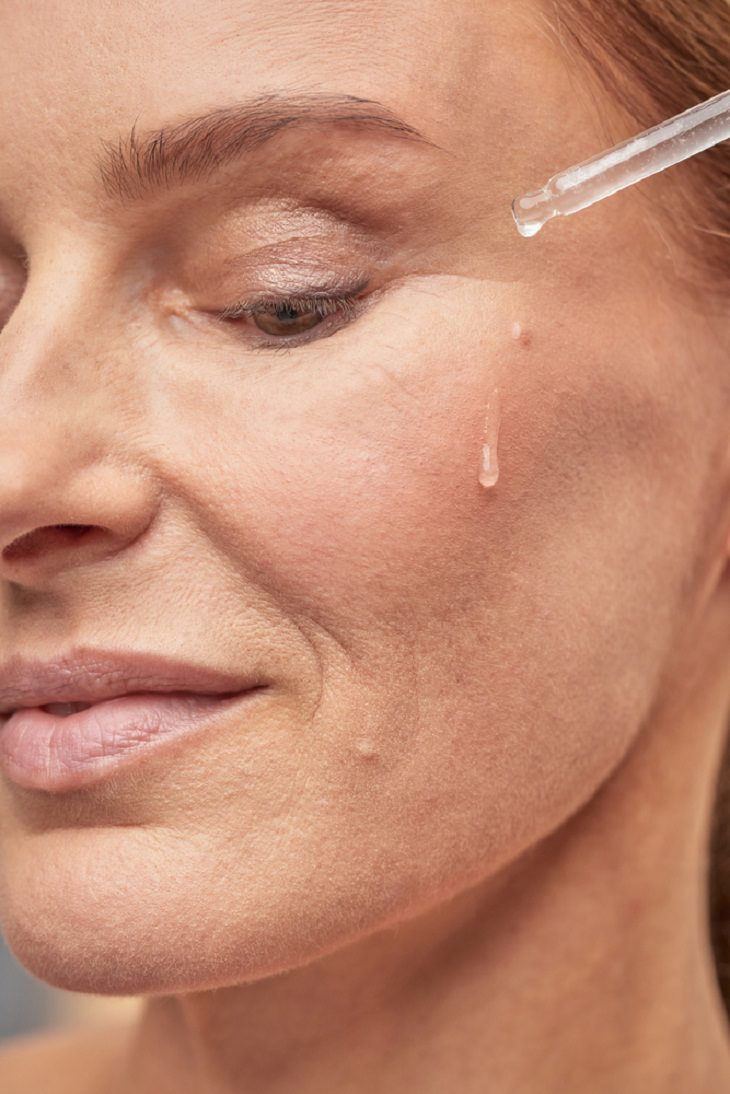 The high amounts of beta-carotene and vitamin A in carrot oil can help promote the regeneration of cells. A study in the American Journal Of Clinical Dermatology observed that Vitamin A is helpful for the maintenance and development of the epithelial cells - the outermost area where regeneration takes place.
Apply the carrot oil topically to your skin daily, allowing the antioxidants to stimulate cell regeneration. According to anecdotal results, the younger healthier skin cells will soon begin to rise to the surface, and you will notice your skin looks healthier and a lot more radiant than before.
4. Prevents Split Ends and Breakage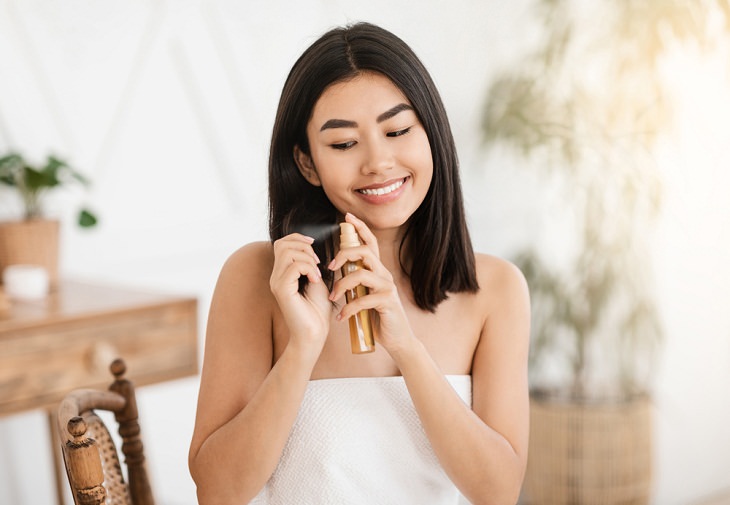 Any natural hair oil can help seal and prevent split ends. Carrot oil, particularly, is loaded with antioxidants that neutralize the free radicals that cause split ends and breakage. Applying a few drops of carrot root oil straight into the ends of your hair two times a week can help prevent hair breakage and keep it healthy.
5. Will Help in Soothing a Flaky Scalp
Dandruff is a common problem that affects about half of the global adult population. The condition is caused by a yeast-like fungus that feeds on oils on the scalp. Recent research has shown that carrot oil has antibacterial properties against a variety of bacteria and fungus. People struggling with dandruff and dry scalp may find some relief from their symptoms by treating their hair periodically with carrot oil.
Apply carrot oil twice a week from your roots to the ends of your hair and massage it gently into your scalp. Sleep with the oil overnight and wash your hair in the morning.
Share this post with friends and family!