Are we the only ones who think that anti-aging skincare is dramatically overpriced? Yes, we know that there is a lot of scientific research behind many skincare brands and we know that it can be really effective, but many people simply aren't ready to shell out $100+ for a cream. Of course, no one is in dire need to use anti-aging skincare, as aging skin is absolutely normal and we shouldn't be ashamed of the occasional lines and spots and whatnot, but many of us want to look younger, and you totally can, even without paying a luxury price. Enter facial oils, the concentrated ingredients that are used to create many luxury creams and potions, but are much cheaper if bought separately.
Why should we use beauty oils in our skincare routine?
While there is nothing wrong with aging skin, the appearance of loose skin, lines and age spots can be a hard hit on your self-esteem, and other problems, such as redness, dry, flaky skin can be downright uncomfortable or painful. All these common conditions occur because, with age, the processes that helped keep our skin plump and hydrated tend to slow down.
On one hand, our skin produces less of the healthy oils present naturally in our skin, which makes it dryer, and on the other hand, collagen and elastin production in the skin slows down and our skin loses the plump, juicy look it had before. And while regular exfoliation can stimulate your skin and help remedy some of these concerns, hyperpigmentation, crepey skin and the lines are here to stay unless you nourish your skin with vitamins and replenish the oils your skin needs so badly.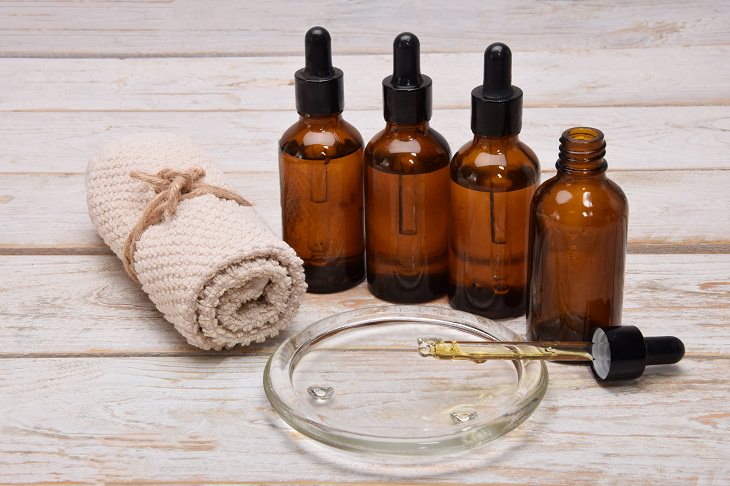 Facial oils are highly concentrated with both vitamins and healthy plant oils that can both moisturize and nourish your skin, and some can also stimulate collagen production and lighten age or sunspots. In fact, natural oils are often the key active ingredients brands use to formulate costly anti-aging creams, so simply buying a small bottle of oil and using a few drops each day will get you a lot more bang for your buck.
But not every oil is good for aging skin, as highly fragrant essential oils, such as bergamot, for example, can often irritate the skin or cause an allergic skin reaction, whereas thick oils, such as coconut oil or Shea butter can sometimes clog up your pores.
To help you understand which oil best suits your skin and will be able to target your skin concerns, we created a list of 6 facial oils suitable for mature skin. These oils should be used directly on your skin, and we explain how to use each one as well.
1. Rosehip Oil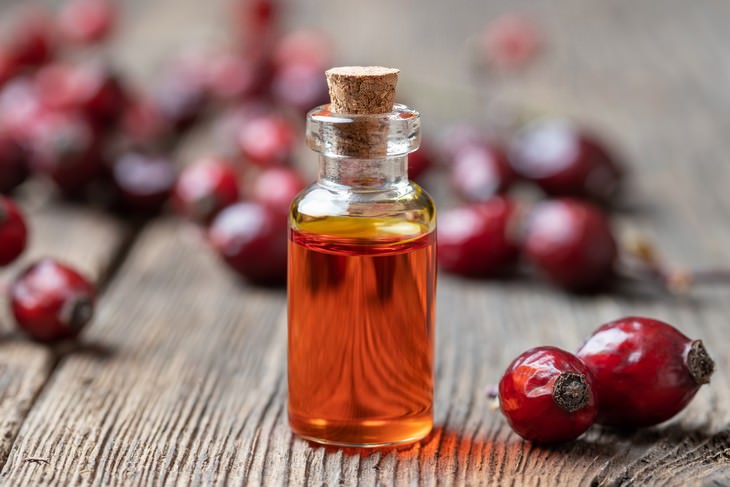 Rosehip seed oil is particularly well-tolerated by oily skins, as it doesn't leave that unpleasant oily feeling one may experience after using other oils. This is why it can be used on the entire face: just apply a few drops on your face and neck in an even layer as the last step of your skincare routine.
Rosehip has a pleasant rosy color and neutral smell, and contains essential vitamins that have an antioxidant effect on the skin, more specifically:
Rosehip oil contains vitamins A and C that promote collagen production and so it has anti-aging properties and can tighten your skin.

The same vitamins can brighten the complexion and make it appear less sallow and dull.

Polyphenols and anthocyanins are naturally present in rosehip oil, and they are beneficial for psoriasis, dermatitis, and eczema, as they can soothe the skin and relieve irritation and redness.

The cocktail of vitamin C and retinoic acid in rosehip oil can lighten hyperpigmentation, such as age spots or sunspots.
2. Sea Buckthorn oil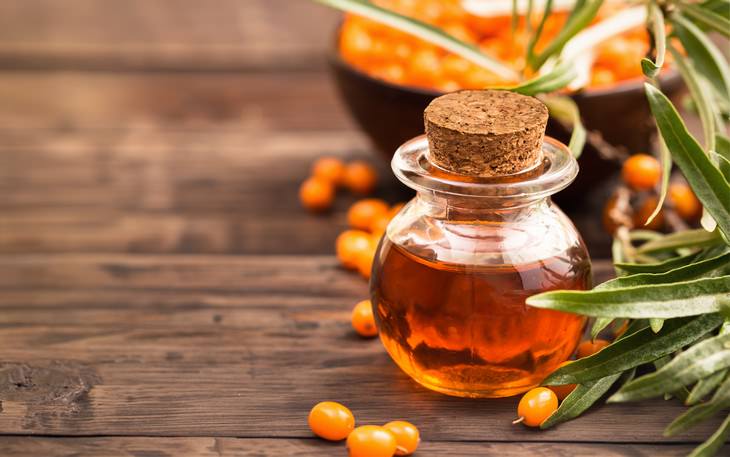 Packed full of essential fatty acids and vitamins, sea buckthorn oil, also called vitamin tree oil, is one of the best oils for mature skin. Do keep in mind that it's best to use sea buckthorn oil at night and always mix it with any other oil we mention on this list, as it has a bright orange hue that can tint your skin if used alone.
The main benefits of this oil are as follows:
The omega 3 and 7 fatty acids protect you against sun damage, the main cause of wrinkles, crepey skin and age spots.

Sea buckthorn oil is particularly rich in vitamin E and carotenoids, both of which can really boost your skin's health and protect it from dryness, relieve the redness and itching as a result of skin conditions.

The antioxidants and healthy fats in Sea Buckthorn oil were shown in an experiment to promote skin elasticity.

If applied on a wound, cut, razor burn or a regular burn or sunburn, it can soothe the area and heal it faster.
3. Marula oil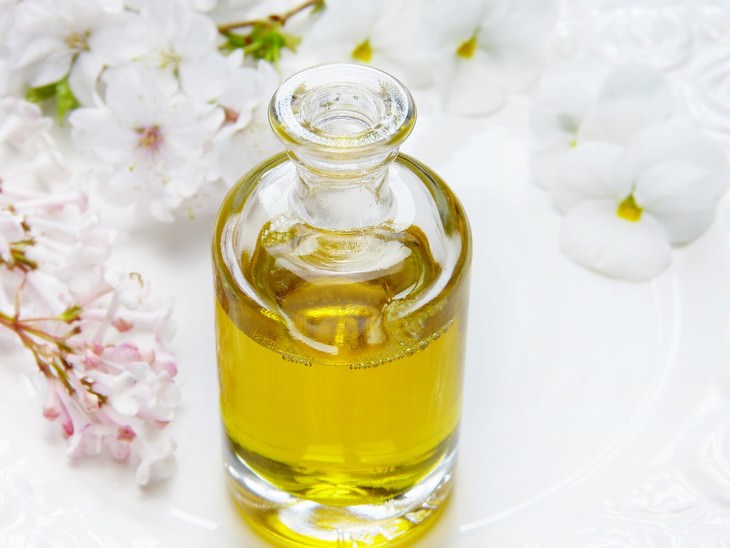 One of the most popular oils nowadays, used in many expensive creams and lotions is marula oil. It has an amazing floral, but also nutty smell and a thicker texture, coating the skin and protecting it from the environment, which is why it is especially well-regarded among people with dry skin. You can apply the oil on your entire face as the last step of your routine, or target the dry areas.
Here are some of the proven benefits of marula oil:
The antioxidant and fatty-acid-rich marula oil improves the skin's elasticity and prevents stretch marks.

It has a high content of vitamin E and helps coat the skin, thereby preventing moisture loss in dry or aging skin

Improves itching and redness caused by skin irritation and conditions like eczema and psoriasis.
4. Hemp seed oil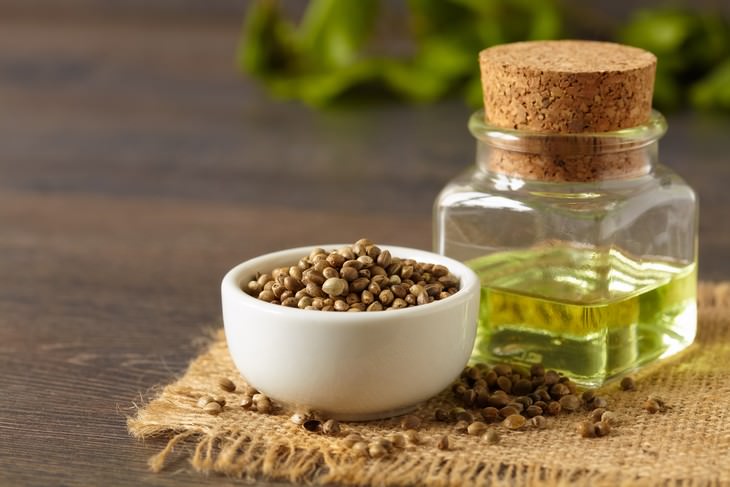 This oil is lightweight and suitable for all skin types, even oily skin, as it will moisturize without clogging your pores. Hemp seed oil is made of the seeds of the juvenile cannabis plant and not the mature plant, so it cannot make you high but it will keep your skin glowing. You can use hemp oil throughout your face and neck.
Apart from being an excellent moisturizer, hemp oil also has the following properties:
The omega fatty acids hemp oil contains help soothe inflammation (including inflammation caused by psoriasis, acne, shingles, and atopic dermatitis).

The fatty acids present in hemp seed oil plump up fine lines and wrinkles.
5. Jojoba oil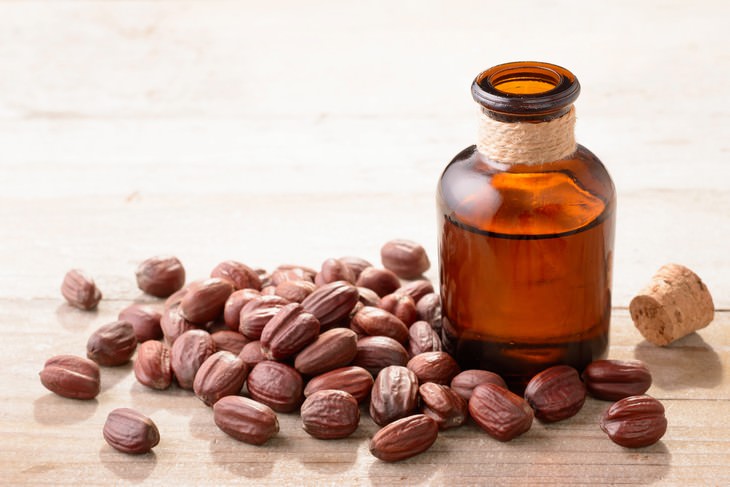 As for the anti-aging benefits, jojoba oil was found to:
Promote the production of collagen and improve the skin's elasticity.

Lighten hyperpigmentation thanks to its high antioxidant content.

Reduce the appearance of fine lines and wrinkles by deeply moisturizing your skin.
6. Tamanu oil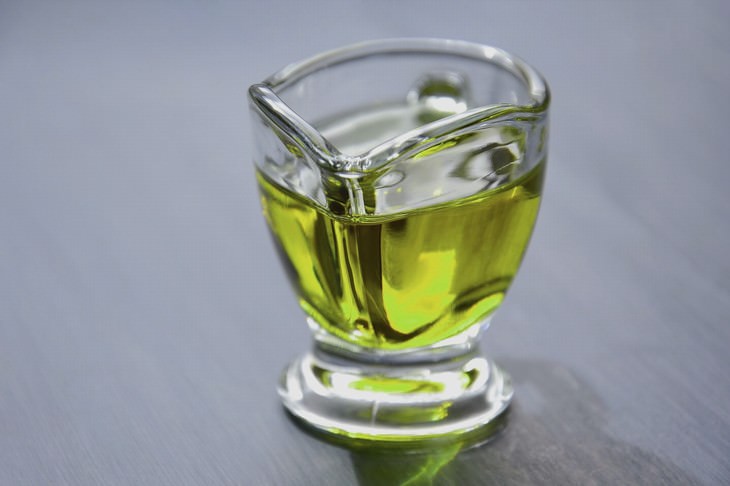 Tamanu oil is the last, but definitely not the least oil on our list. If your main concern is age spots or hyperpigmentation, this oil is your best bet. The oil has a green tinge to it, but the color disappears after you apply it to your skin. Tamanu oil is quite thick, so it's best to apply it only to the area of concern and not the entire face.
These are the known skin benefits of tamanu oil for aging skin:
A 2009 study found the oil was able to inhibit 85% of the DNA damage caused by exposure to UV light, so it can protect you from getting more hyperpigmentation and wrinkles.

The oil is traditionally used for fading acne marks, age spots, and sunspots.

Tamanu oil is quite fatty, so you can also apply it to dry patches or red and inflamed areas and it will soothe and heal them.
​All of these oils can be mixed together or added to your creams and they will preserve their anti-aging properties. All of them are noncomedogenic and can be used at any age, but we do recommend you opt for cold-pressed and organic versions of these oils, as they are generally more effective.