1. Vodka removes foot odor
If there's an unpleasant odor emanating from your feet, soak a washcloth in vodka and wipe your soles. The principle behind this trick is the same as with rubbing alcohol: Alcohol is antiseptic and drying, which prevents bacteria and fungi from growing.
2. Pencils eliminate throbbing tension headaches
In moments of stress and anxiety, you often clench your jaw and teeth without realizing, which strains the muscle connecting your jaw to your temples. This habit can cause unnecessary tension headaches. Placing a pencil between your teeth without biting forces you to relax your jaw muscle, preventing the headache.
3. Yogurt cures bad breath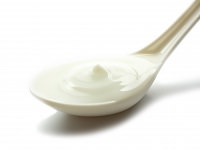 If you ever feel your breath turning sour and unpleasant, try a cup of yogurt. Yogurt is filled with probiotics, good bacteria, which can overpower the bad breath causing bacteria, leaving you with a nice tasting and smelling breath.
4. Listerine soothes painful blisters
While Listerine is primarily known for giving you fresh breath, it's also a powerful antiseptic which can remedy blister pain. Soak a cotton ball with Listerine, dabbing it on the blister three times a day. The Listerine should effectively dry out the blister in a few days.
5. Sugar stops hiccups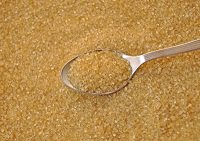 Mary Poppins claimed a spoonful of sugar helped the medicine go down, but she didn't realize it could also be the medicine. When it comes to hiccups, sugar can help stop them, because it modifies nerve muscles that would usually cause the muscles in the diaphragm to spasm, which can lead to hiccups. Swallow a teaspoon of sugar when you find yourself hiccupping uncontrollably.