Most women strive to look their best thanks to the makeup products they use, however, there's one effect in particular that they seek to gain, and that's to have perfect skin. To have perfect skin, you need to have small pores, but unfortunately, many of us struggle with large ones on the most visible parts of our faces. Here's how to minimize large pores:

1. Choose Your Products Wisely
Look for zinc and magnesium in the skincare products you buy, because they help to restore your skin's natural oil balance and clear pores, thus making them look smaller. Other good ingredients to watch out for are rosemary and lavender because they can soothe the skin, ease irritation and prevent pores from stretching out. You should also look out for "noncomedogenic" products. Such products are designed to prevent your pores from becoming clogged up.

2. Keep Your Face Clean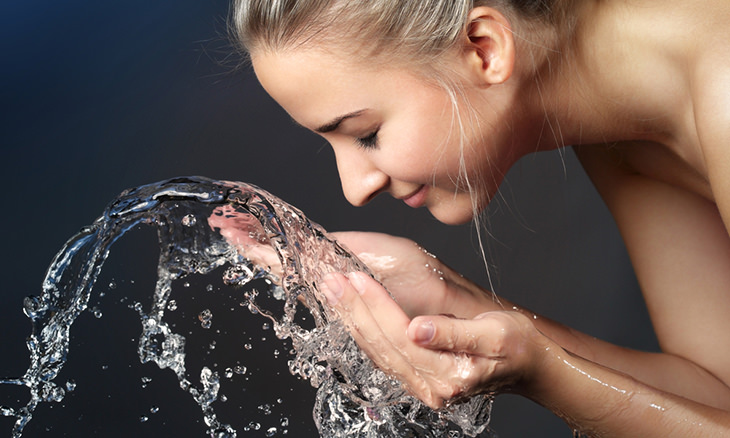 Make sure to wash your face every single day, because it will prevent oil and other buildups from occurring on your skin. You can also exfoliate some two to three times per week in order to supplement this. Note that these are only short-term solutions – if you were born with oily or combination skin, the likelihood is that you'll naturally have large pores.

3. Wear Sunscreen
Getting too much sun can make your skin less supple, thus making your pores look bigger. Try applying a broad-spectrum sunscreen with an SPF of at least 30 every single day. You can also avoid being out in the sun between 10 am and 4 pm.

4. Spot Treat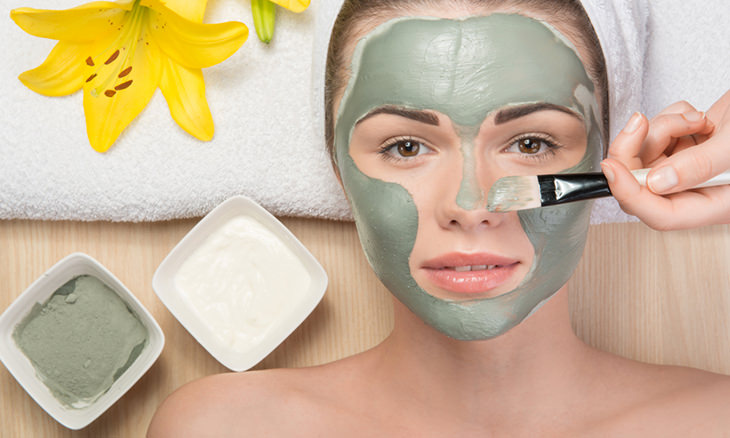 If you happen to have large pores on your nose, cheeks or forehead, you can try spot-treating them with a clay mask. Apply a thin layer on clean skin and leave it on for several minutes. Rinse off with water. The clay will quickly and gently wick extra oil out of congested pores for a smoother skin appearance. You can supplement this effect with blotting paper.

5. Never Sleep With Your Makeup On
You should never go to bed without washing your face, and that's because any makeup you applied during the day will clog your pores, causing them to stretch out over time. Keep a packet of facial wipes by your bedside table for those nights when you forgot to wash your makeup off in the bathroom.
BONUS: How to Mask Large Pores With Makeup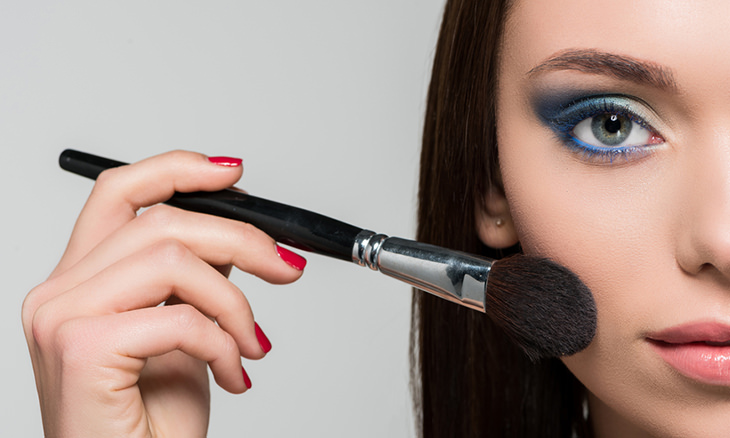 What You'll Need
• It Cosmetics Bye Bye Redness Correcting Cream
• It Cosmetics Complexion Perfection Brush
• Face Powder

Method
1. Blot your skin with a piece of tissue or blotting paper. This will help to get rid of the excess oil before you do anything else.
2. Dip the concealer side of your brush into the correcting cream and dab it on areas where you have large pores. This will flatten the pores out and make them disappear, as well as help to get rid of any redness.
3. Blend the cream very gently into your skin, using circular motions as you go.
4. Lock in the cream with a coat of face powder. Continue doing your makeup by applying foundation and anything else you want to apply.

Note that you can use any cream or brushes that you prefer.
Images by Deposit Photos.