Sustainable development and preservation of natural ecosystems are incredibly important to the health of both our planet and our species. With this in mind, the United Nations Educational, Scientific and Cultural Organization (UNESCO) has worked jointly with 122 member nations to determine areas to be designated as protected biosphere reserves. These wonders of nature are selected on the basis of their integration with people to promote culture and knowledge sharing, as well as to stress the importance of environmental sustenance and international collaboration. As of 2019, there are 686 sites in the UNESCO World Network Biosphere Reserve, out of which 29 are located in the United States. Each of these sites is a unique natural phenomenon with its own array of flora and fauna, and many are great destinations for recreational activities like trekking and boating.

1. Glacier National Park, Montana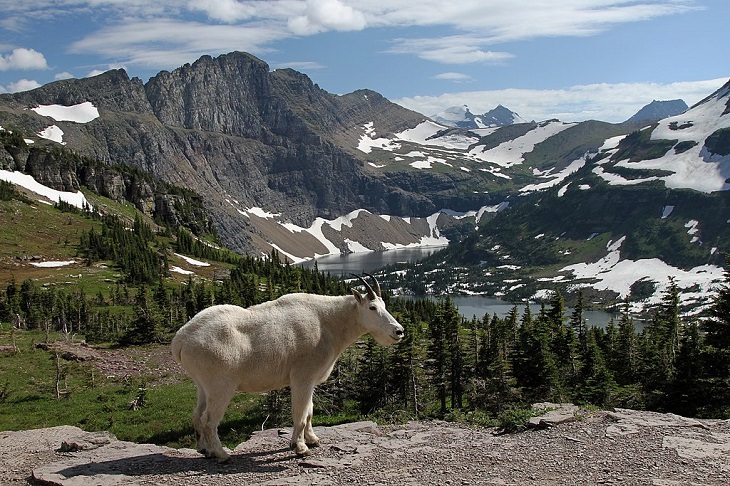 (By Robert M. Russell, Wikimedia Commons)
Located on the Canada-United States border in Northwestern Montana, this park stretches across 1550 square miles. Within the boundaries of this biosphere reserve are over 130 lakes, two sub-ranges of the Rocky Mountains, and over 1000 different species of plants. There are hundreds of different animals in this site, including the endangered lynx and the grizzly bear. Historical boating tours are available through many of the lakes and it is an extremely popular destination for hiking.
2. Sequoia and Kings Canyon National Parks, California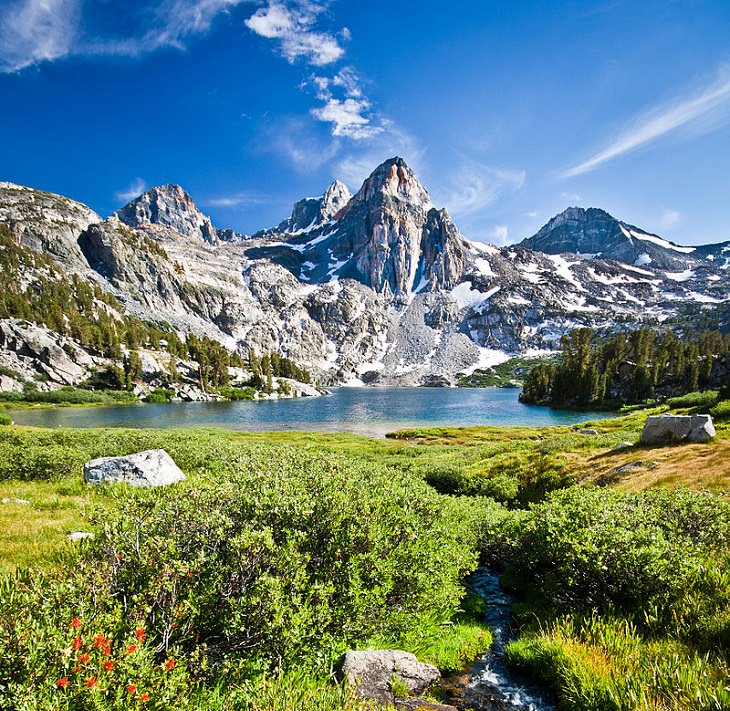 (By Jeffrey Pang, Wikimedia Commons)
Originally two separate parks, they have been under joint administration since 1943 and inducted into the World Network of Biosphere Reserves in 1976, the same year as Glacier National Park. It was once inhabited by Native Americans and is of great archeological and cultural significance. The park is home to over 200 different species of birds, a plethora of unique animals like the gregarious slender salamander, rainbow trout and wolverines. The entire park is open to travelers every day in the year, 24 hours a day.
3. Denali National Park and Preserve, Alaska

(By Denali National Park and Preserve, Wikimedia Commons)
Stretching across 10,000 square miles, larger than the entire state of New Hampshire, this national park encompasses a variety of snow forests, tundras, and glaciers. Approximately one-third of the Park has been designated as the Denali Wilderness, a wilderness area popular for its camping sites. Permits can also be obtained for climbing the high peaks within the park, with Denali being the highest mountain peak in North America. With additional activities like cross-country skiing, dog-sledding, and snowmobiling, this park is known to receive at least half a million visitors every year.
4. Pinelands National Reserve, New Jersey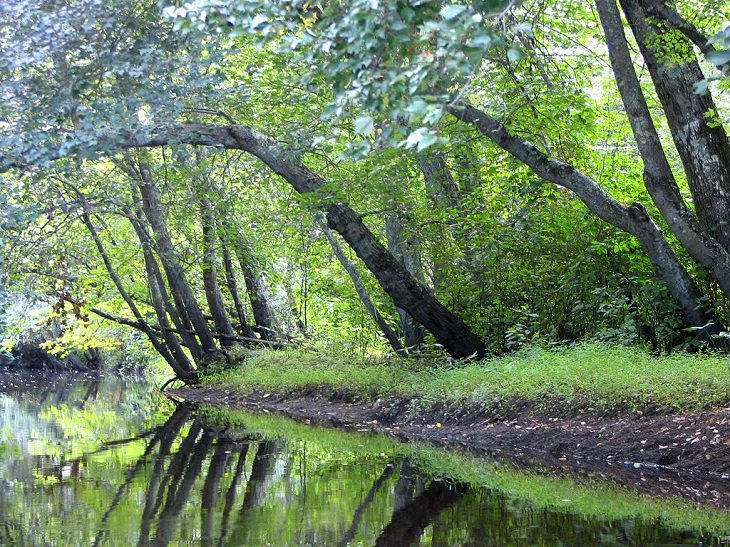 Within the boundaries of this reserve lies the New Jersey Pine Barrens, four major state forests, and a number of unique historic villages and berry farms. It consists of massive oak-pine forests spread across nearly 1800 square miles. There are nearly 500 different species of fauna and 500 different species of flora spread across this island. All forests within the park have numerous tours and recreational activities like camping, hiking, and sailing. Over 10,000 years ago, this area was inhabited by the ancestors of the Lenape people, making it a destination of cultural significance. A new insect species was also discovered in 2015 in this park, securing its place as an ecological boon.
5. Mammoth Cave National Park, Kentucky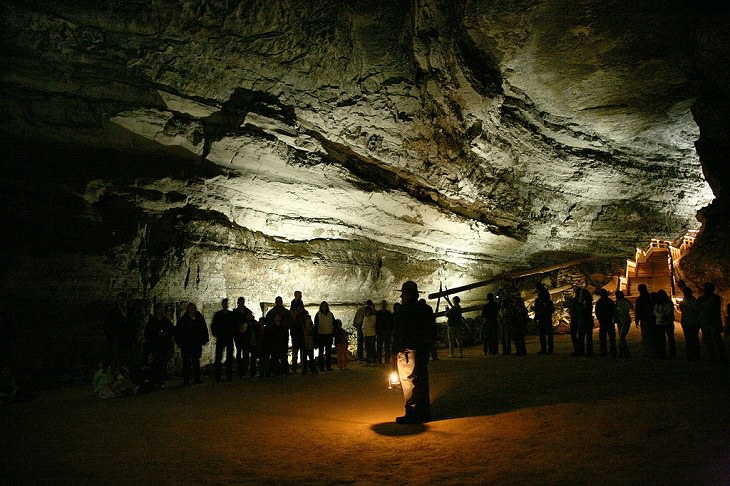 (By Daniel Schwen, Wikimedia Commons)
This gorgeous location is both a UNESCO Biosphere Reserve and a declared UNESCO World Heritage Site. It is the longest known cave system in the world. This cave became accessible first by boat in the early years of the 20th century. It's potential for commercial exploitation led to a competitive streak between local growing tourist companies. These were later named the "Kentucky Cave Wars" after the cave came under the administration of the National Park Service in the mid-1900s. The cave is home to a variety of rare bat species, as well as cavefish, crayfish, and shrimp. Tours of this gorgeous cave are offered regularly.
6. Big Bend National Park, Texas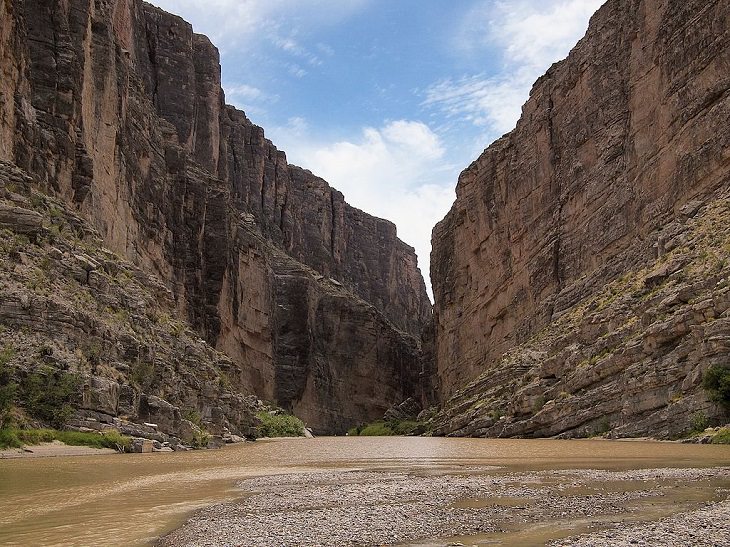 (By Michael, Wikimedia Commons)
This park is located within the Chihuahuan Desert in West Texas. The unique geological features of this park stretch across approximately 1200 square miles. Spread across this national park are numerous archeological sites, dinosaur bones and sea fossils. It has an extremely diverse ecosystem, containing over 1800 different species of flora and fauna. There are over 150 cougar sightings in the park every year. The most popular activities in this park are backpacking and trekking. Boating is also allowed, provided proper permits are in place.
7. Golden Gate Biosphere Reserve, California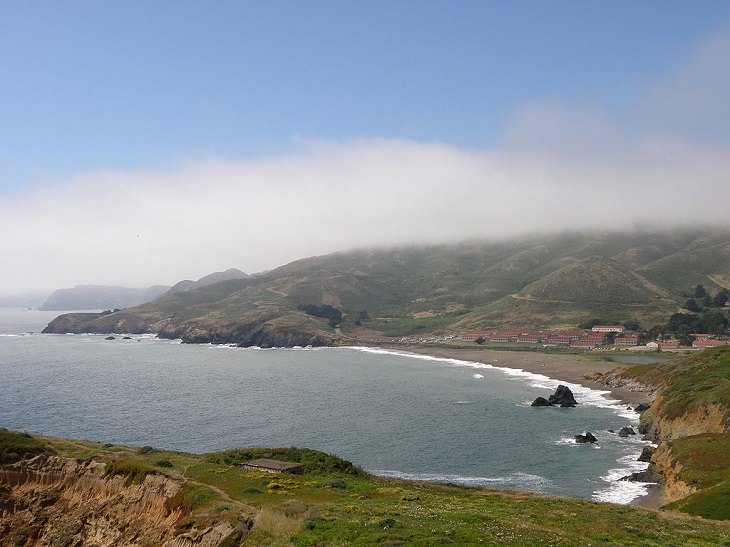 (By Aaron Zhu, Wikimedia Commons)
This biosphere was a creation of UNESCO, designated in 1988. It extends through the central coastal region of California and contains within its borders 13 conservation units in the San Francisco Bay Area, including Jasper Ridge, Bodega Marine Reserve, Angel Island, Farallon Islands, and Alcatraz. There are a variety of habitats within this park, including marine ecosystems, woodlands, grasslands, forests, and marshes. Hiking and biking are common activities here, as well as whale watching and sportfishing.
8. Organ Pipe Cactus National Monument, Arizona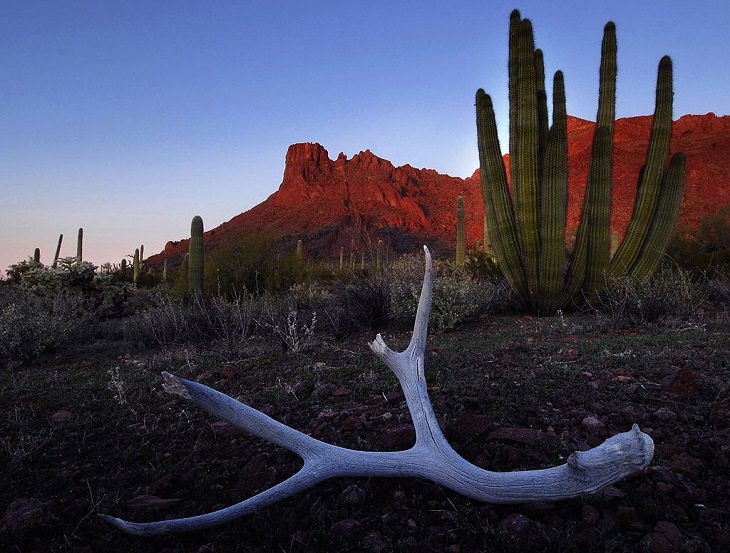 (By Miguel Angel de la Cueva, Wikimedia Commons)
In addition to being a UNESCO biosphere reserve, this area is also a US monument and a wilderness area. It is located on the southern border of Arizona, adjacent to Sonora, a state in Mexico. It is the only place in the entire country where the organ pipe cactus grows. Many of the archeological artifacts located within this park are currently under threat of harm due to the building of the US-Mexico barrier. It is home to numerous ancient sacred Native American sites and is an excellent destination for hiking and trekking.
9. Olympic National Park, Washington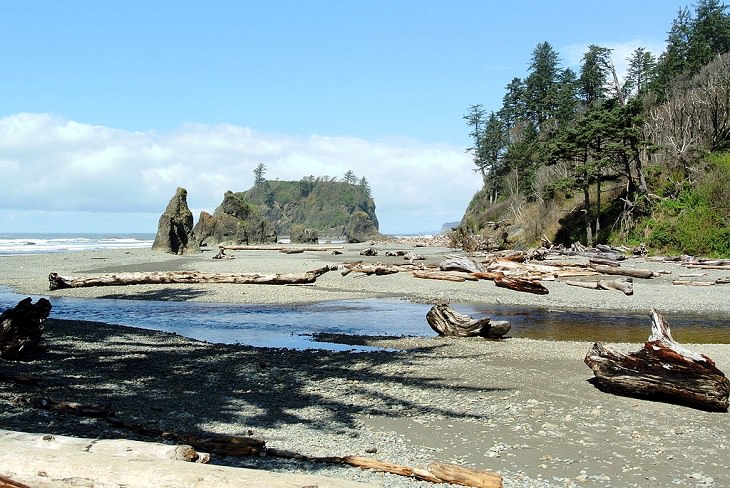 (By Adbar, Wikimedia Commons)
The Olympic Peninsula in the state of Washington is home to one of the most gorgeous National Parks and a designated UNESCO biosphere reserve and World Heritage Site. It is made up of alpine regions, coastal areas, temperate forests, and wildflower meadows. There is a variety of wildlife in this ecosystem, including aquatic animals like whales, dolphins, seals, and otters, as well as Canadian Lynxes and snowshoe hares. Within the bounds of the park is a network of hiking and trekking trails, as well as winter sports, like skiing on certain viewpoints, the most popular being Hurricane Ridge.
10. Guánica State Forest, Puerto Rico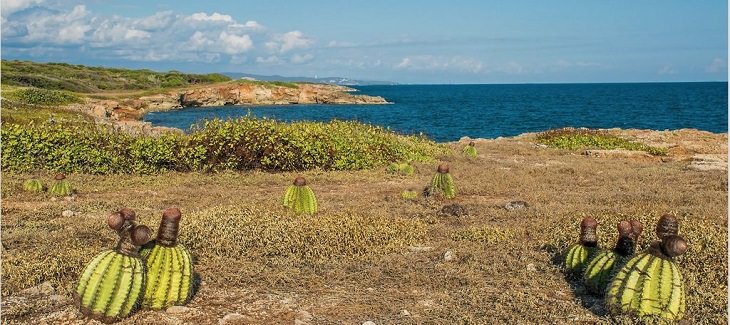 (By Caballero1967, Wikimedia Commons)
Widely considered the best-preserved subtropical forest, this biosphere reserve is located in the Caribbean in southwest Puerto Rico. Out of the 700 plant species found in this forest, nearly 50 are endangered. 9 out of the 16 species of birds found in Puerto Rico are endemic to this State Park. The coasts of this forest are a great destination for snorkeling. Hiking is another popular activity in the forest. It is a dry forest and gets minimal rainfall every year.

11. The Big Thicket, Texas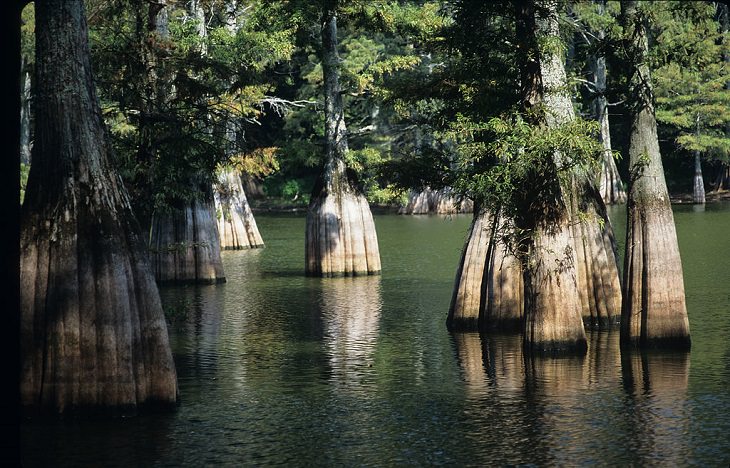 (By Larry Rana, Wikimedia Commons)
In a somewhat vaguely defined area of Southeast Texas lies the Big Thicket National Preserve (BTNP), an area rich in biodiversity and often referred to as the "Biological Crossroads of North America" as well as "America's Ark". This park is unique, as it has an extremely diverse range of plants. There are 8 different communities of plants in the Big Thicket, with separate ecosystems flourishing in 10 different environments. There are a number of family activities available in this 200 square mile park, like canoeing, kayaking, and camping.
12. Channel Islands National Park, California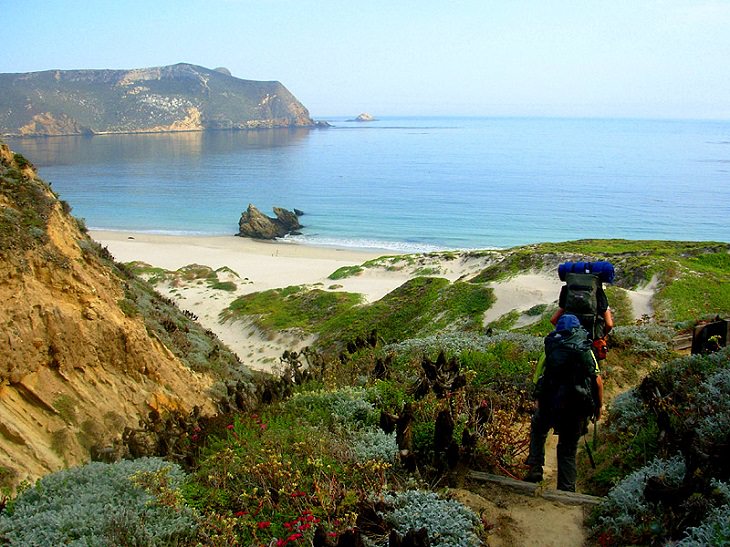 (By Toddclark, Wikimedia Commons)
Off the Pacific coast of California lie the Channel Islands. Five out of eight of these islands make up the Channel Islands National Marine Sanctuary and the Channel Islands National Park, designated as a UNESCO Biosphere Reserve. 76% of Santa Cruz Island, the largest island in the park is owned and managed by the charitable international organization, the Nature Conservancy. Out of the 2000 species of plants and animals native to the islands, only 3 are mammals. The national park receives approximately 400,000 visitors annually, who can enjoy displays of wildflowers and migrating whales during the summer. Autumn is an excellent season to go diving off the coasts of the islands.
13. Cascade Head, Oregon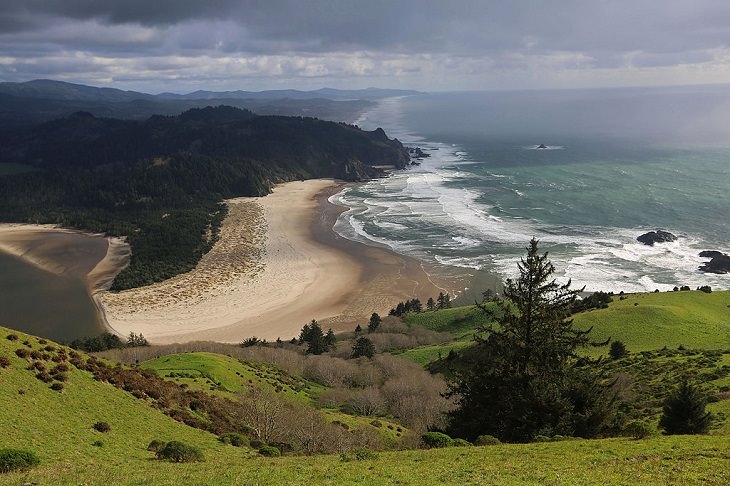 (By USFWS, Wikimedia Commons)
A headland and experimental forest under the administration of the United States Forest Service, Cascade head is located on the coasts of Portland, Oregon. The Cascade Head Preserve is a selected site of the Nature Conservancy, largely for the preservation of the Oregon silverspot butterfly. There are numerous mountain trails that allow visitors to see the luscious and diverse ecosystem of this grassland habitat. The preserve is also home to Bald Eagles and Peregrine Falcons. The Nature Conservancy trails are designed to take visitors through every step of the conservation process.
14. Isle Royale National Park, Michigan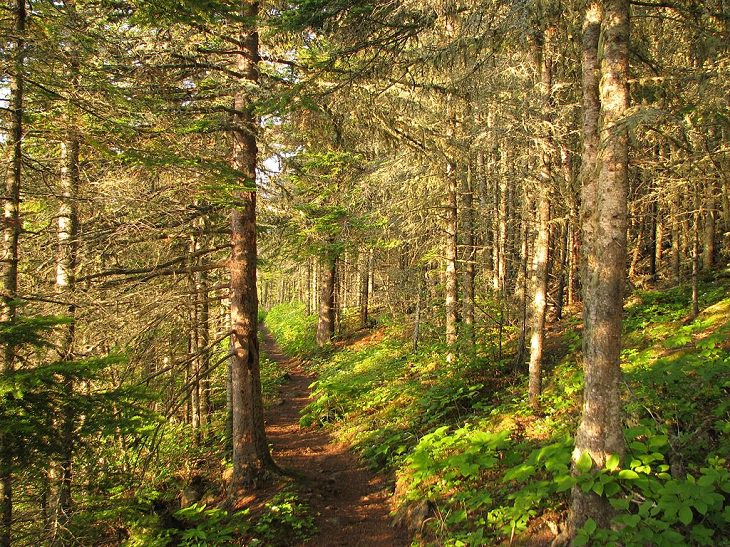 (By MDuchek, Wikimedia Commons)
The surrounding waters and islands adjacent to Michigan's Lake Superior are home to the Isle Royale National Park and Wilderness Area, also a declared UNESCO Biosphere Reserve. The Park is made up of Isla Royale, the largest island in the waters of Lake Superior along with 400 other smaller islands. Hiking is the major recreational activity of this park, with over 165 different hiking trails found on the islands. The largest of these hiking trails is the Greenstone Ridge Trail, which runs about 40 miles. There are ferry boats available to travel across different parts of the islands and different ends of hiking trails.
15. Jornada Biosphere Reserve, New Mexico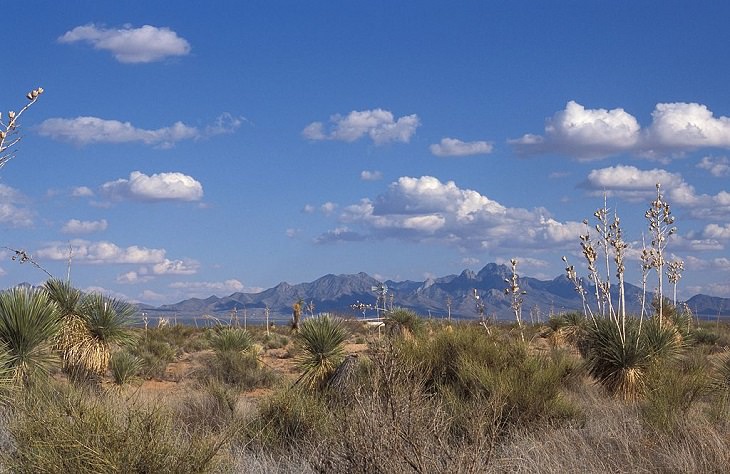 (By United States Department of Agriculture, Wikimedia Commons)
Spanning across southern New Mexico, this park along with Big Bend National Park and one other constitute the national parks that cross through the Chihuahuan Desert. Within this particular biosphere reserve is also the Jornada Experimental range which aims at finding the most efficient way to maintain desert ecosystems. It is operated and carried out by the United States Department of Agriculture's Agricultural Research Service. Tours are available through certain parts of the Experimental range and this area is known for its hiking sites.