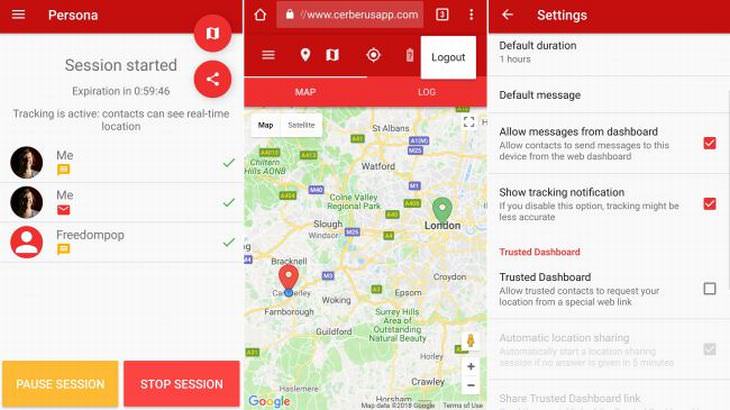 Price: $6.20 per year
This app allows you to share your real-time location with friends or family to allow them to see where you are, as well as your intended destination. You'll be able to do this via a link that you can send them by email, Twitter or Facebook. This link then opens into a map in their device's web browser, so that they can track your whereabouts and make sure you're safe. You can disable this function when you don't want to display your location anymore, however it actually disables itself after a set period of time.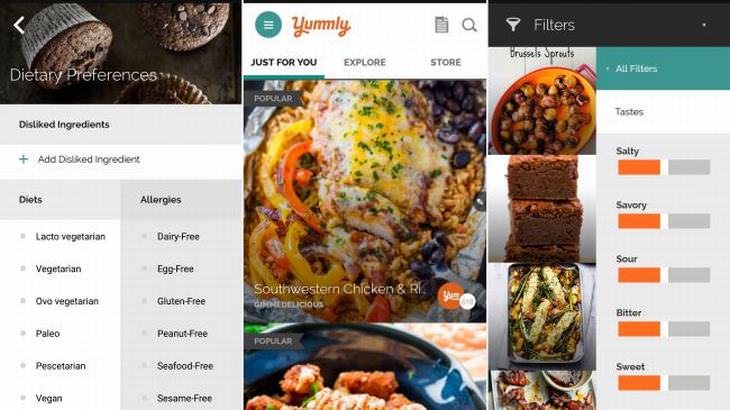 Price: Free
Although there are tons of cooking a recipe apps available on the app store, there aren't many that cater to people with specific dietary requirements. Yummly is different because one of its key features is that allows you to set up a dietary profile (i.e. vegetarian, vegan, paleo, wheat-free and numerous others) so that the app automatically filters out ingredients that you cannot or do not eat. It also allows you to set filters for specifying how sweet, salty, spicy or sour you want your food to be, how long it takes to make, and what skills or equipment are required to make it.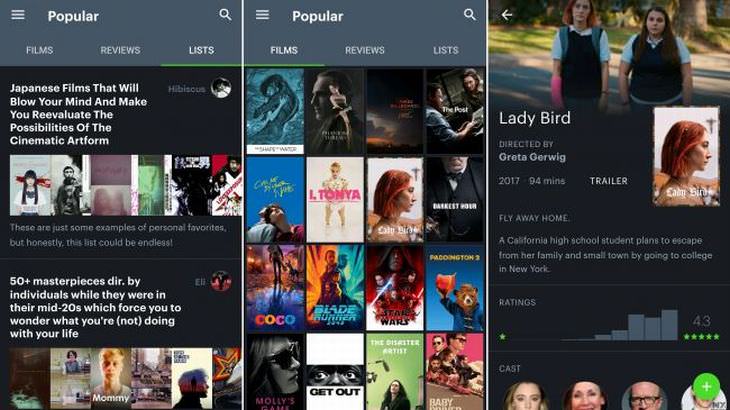 Price: Free
If you're a movie buff that just can't get enough of your passionate, then you totally need to be on this app. Letterboxd is a movie-related social media network that primarily concerns itself with allowing users to track the movies that they've seen, plan what they're going to see next, and discover movies that they'd never even heard of before. What's more is that the app invites you to write your own reviews and create your own collection. You can also read movie reviews written by offers, read cast and crew information, and view trailers.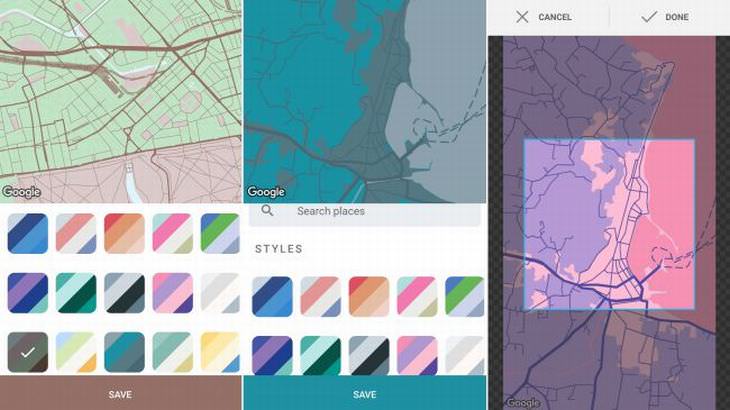 Price: $0.99
This neat app allows you to search for a location on Google Maps and make a wallpaper for your smartphone or tablet from it. All you need to do is find the location you want and make sure that the zoom level and visible portion of the map is to your liking. Once you've done that, it's just a question of selecting from a number of multicolored themes to apply to the map and save it as your wallpaper. It's a great app if there are one or two places in the world that mean everything to you.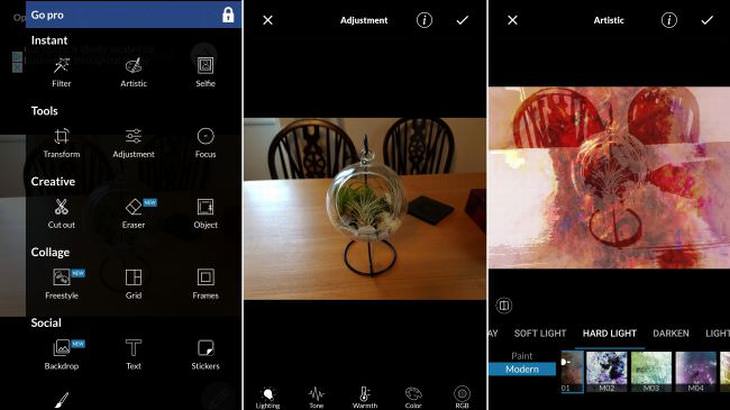 Price: Free/$1.99 one-time fee that you can choose not to pay
This all-in-one photo editor is an excellent app to have if you like having the ability to tweak your photos to your heart's content. What's more is that most of its features are free. You can merge photos, add effects and filters, selectively apply colors to regions of an image, adjust the color balance, smooth and sharpen images, crop them, rotate them, draw on them, add frames and stickers, add text, create collages and much more. You can pay a one-time fee of $1.99 to get rid of ads, unlock additional stickers and frames, and gain the ability to save photos in PNG format.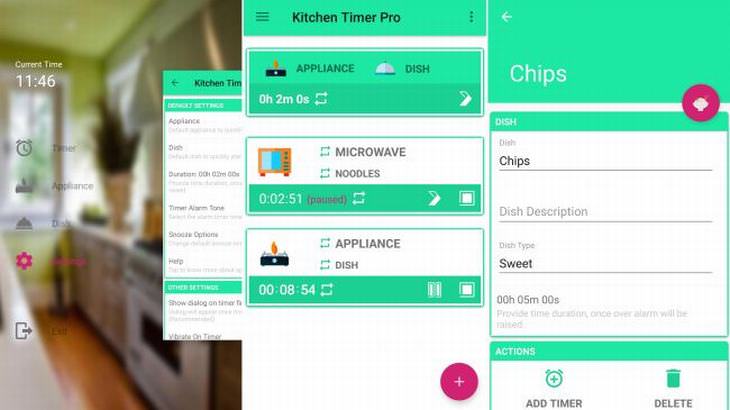 Price: $0.99
One of the biggest annoyances when you're cooking is having to keep track of multiple different cooking times simultaneously. Most timer apps or the timer on your phone won't cut it, because they usually limit you to using just a simple timer. Kitchen Timer Pro allows you to assign a duration and start multiple timers at once. You can also list the appliance or kind of food that the timer relates to. For instance, if you cook sausages for 20 minutes, you can create a specific timer for it and begin it with a single tap whenever you need to.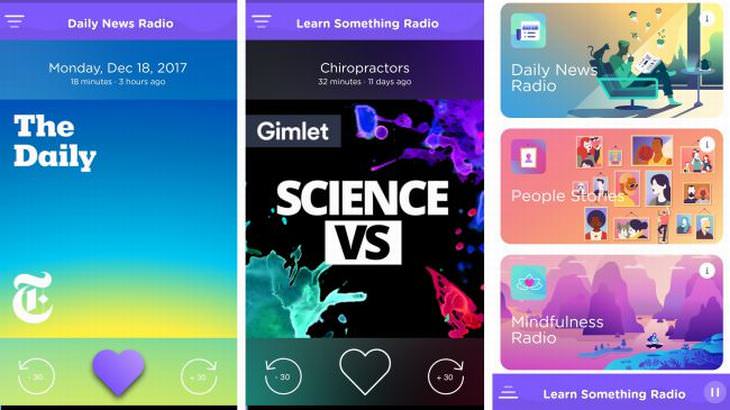 Price: Free
This app essentially groups podcasts by subject and categorizes them into "stations", such as "Book Worm", "Daily News" or "Learn Something". All you need to do is select a station and a relevant podcast will begin to play automatically. You can see the podcast's name, pause it, skip forward or backward, and even change the playback speed. If you don't like the podcast you're listening to, simply swipe right to listen to another. The app even learns what you like or don't like over time, so the podcasts that appear in each radio station change as a result.
iOS (iPhone, iPad)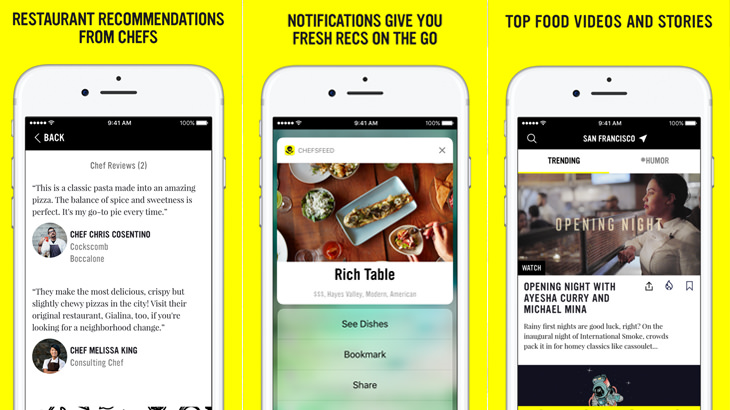 Price: Free
When reading food reviews, it's not always easy to know whose opinion to trust, but Chefsfeed alleviates that problem by getting the low-down on the best restaurants in town from a series of professional and celebrity chefs. In addition, you can also check out curated guides, restaurant reviews, dish recommendations, view restaurant details, and even book reservations using the app.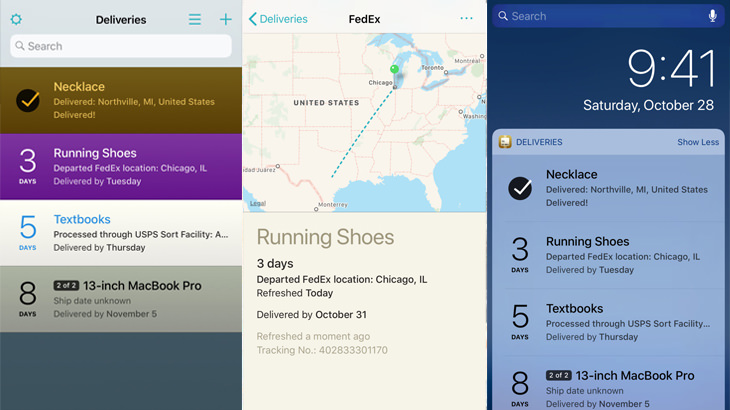 Price: $4.99
Are you one to continuously freak out about the whereabouts of that package you ordered from an online store? If you are, then this app is for you. It supports UPS, USPS, FedEx and DHL services and employs a simple system to allow you to track your packages when they're in transit. All you need to do is enter a package number for the app to pull in delivery information from your emails and receipts to automatically populate your incoming deliveries list. Once you've done that, you'll be able to see a summary of incoming and delivered packages, as well as their estimated times of arrival. There's also the ability to add a widget to your home screen so that you're alerted immediately when something arrives.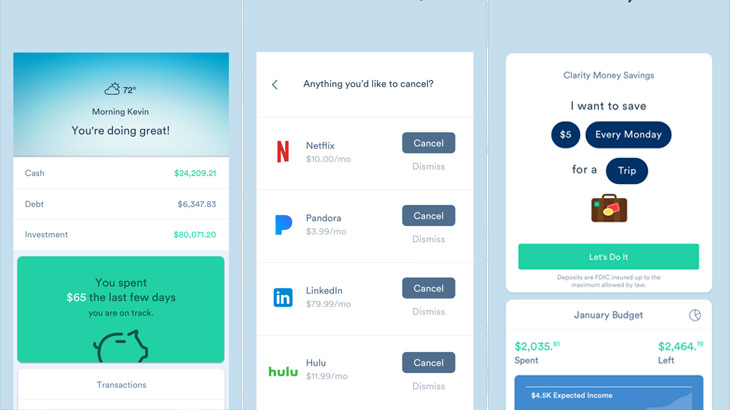 Price: Free
If you happen to overspend or find difficulty in keeping track with what your doing with your money, the Clarity Finance app helps you to manage your budget and save money through a variety of methods. You can link your bank and card accounts to the app, then it analyzes your spending habits and identifies opportunities for you to save money, such as discounts and coupons that are applicable to your bills. It also points out any subscriptions that you might not be using, and help you to build a budget to track your spending. Last but not least, it can also be set up to periodically send a set amount of money to deposit in a savings account.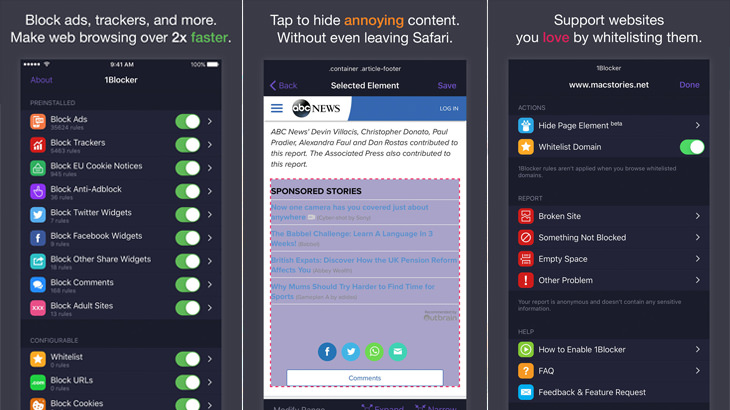 Price: Free with in-app purchases
The latest versions of iOS have in-build content blocking features, and 1Blocker harnesses their power to take things a step further. It comes preloaded with an array of different ad blocking presets, while also providing users the ability to create their own content blocking rules. In essence, it allows you to get rid of all the annoying ads and social widgets with the toggle of a switch. You can also whitelist specific pages if you want to let the content through. The free version of the app allows users to block one kind of content, such as social widgets, ads and so on, whereas the paid version allows for unlimited blocking.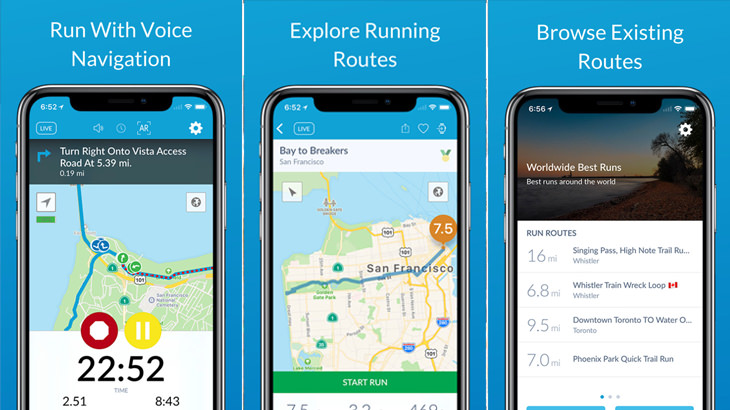 Price: Free with in-app purchases
Discover new jogging routes complete with voice guidance in unfamiliar localities by means of the RunGo app. It will find safe, scenic jogging routes for you, even allowing you to download the routes for offline use. Premium subscribers can access "guided tours", which are verified routes created by local runners that are both safe and picturesque. The app also announces points of interest and other relevant information.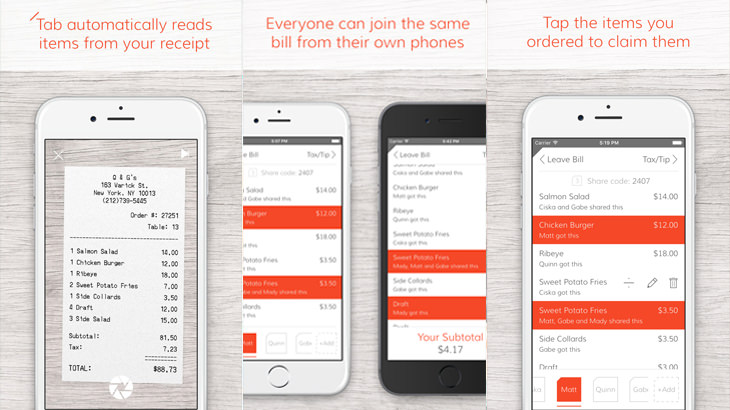 Price: Free
It's never fun having to split a bill when you're at a restaurant with a group of friends, but Tab takes all the calculating and messing around out of it. Just snap a picture of the receipt for the app to scan. Once you've done this, you can attribute the items on the receipt to each diner present, and it even calculates tax and tip, automatically dividing them among everyone at the table. Furthermore, you can also share the scanned receipt live with everyone else who's been dining with you.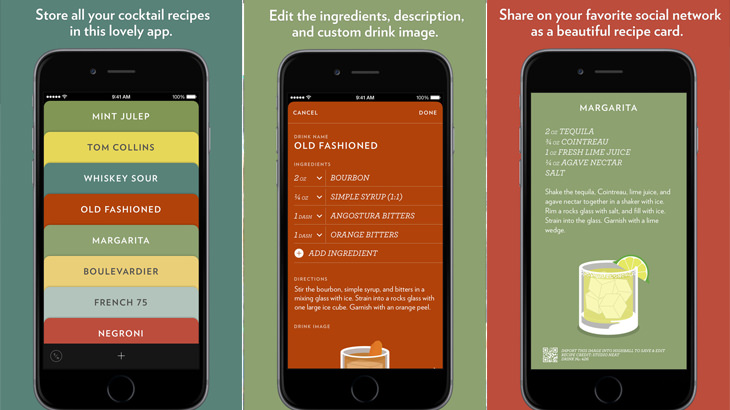 Price: Free
If you're partial to a well-mixed alcoholic beverage or two, Highball allows you to discover new recipes from a series of downloadable cards so that you can learn how to make new and interesting drinks to your liking. What's more is that you'll be able to explain all the intricate steps to the drink you're drinking to that attractive stranger you met at the bar…