Hosting friends and family for meals, birthday parties and other events allows us to sit with them and enjoy time together without the distractions of daily life. When putting together such an event, we may sometimes feel overwhelmed by all the things that need to be taken care of - from serving dishes, through to the menu, all the way to cleaning the house. To save yourself time and a headache, you may want to try these next 15 hosting tips and tricks. With their help, the next event you organize in your home or elsewhere will be stress-free, simple to organize and most importantly, fun!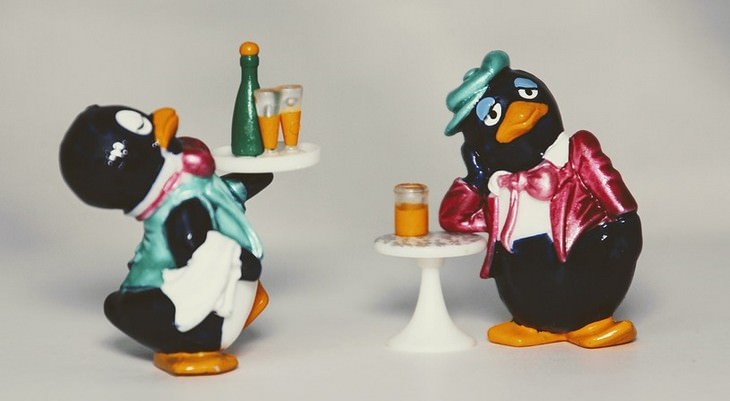 1. Make use of muffin tins for simpler serving
The use of multiple serving dishes not only complicates serving but also adds work to the end of the party – they're not going to wash themselves. An alternative to 25 serving dishes is to use a muffin tin for condiments and small snacks. So guests can take the snacks, or use the condiments they want and pass them around the table without a problem.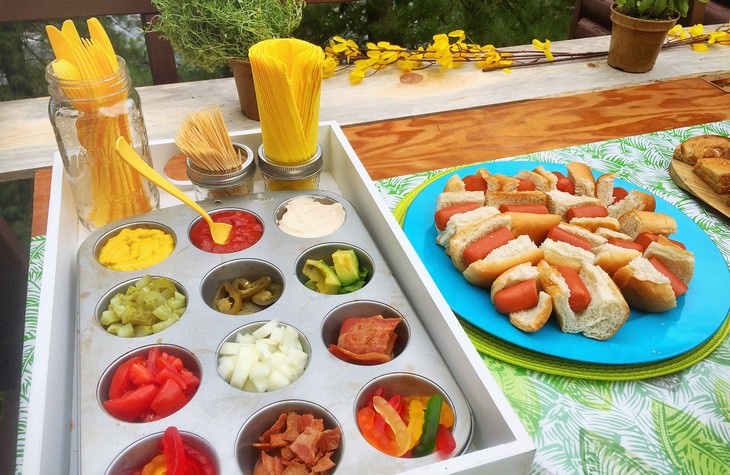 2. Use muffin tins as a beverage tray
Another wonderful use for muffin/cupcake tins is as a tray for drinks. While your guests mingle you'll have no trouble walking between them serving drinks, with no risk of drinks slipping and spilling all over the place!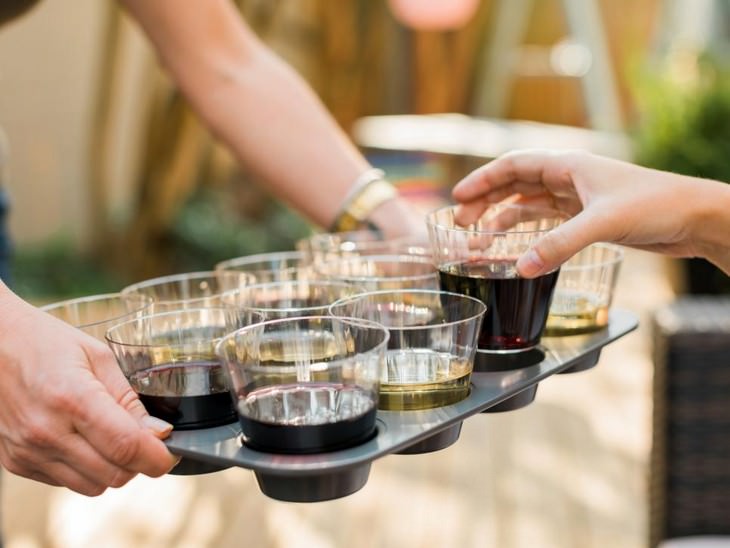 3. Save dishwashing by using lined mason jars for condiments
Sauces add a great flavor to many dishes, but they also tend to dirty the dishes they're in. However, with the help of small mason jars and paper cupcake liners you'll save yourself a lot of work after hosting. Just put the cupcake liners (preferably two together) into jars or bowls and then pour in your condiments and sauces. Guests can dip away and you won't have to deal with that pesky pile of dishes later on.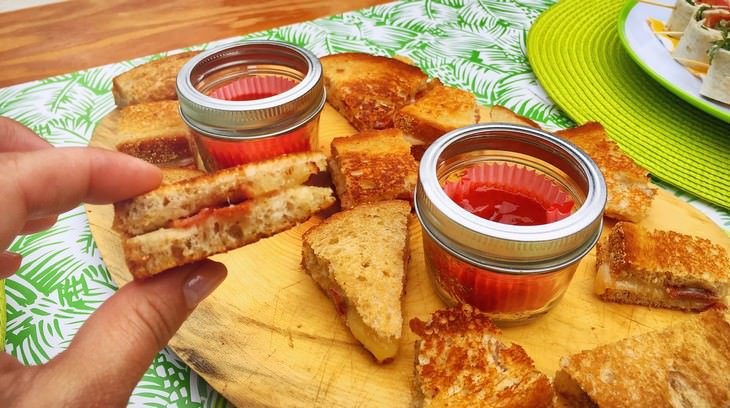 4. Keep cutlery together with Washi Tape
Don't know which side the fork should be on? Scared the wind will blow the cutlery away? Save yourself a headache and just tape the forks and knives together. Doing so will also add a pretty little touch to your beautiful table.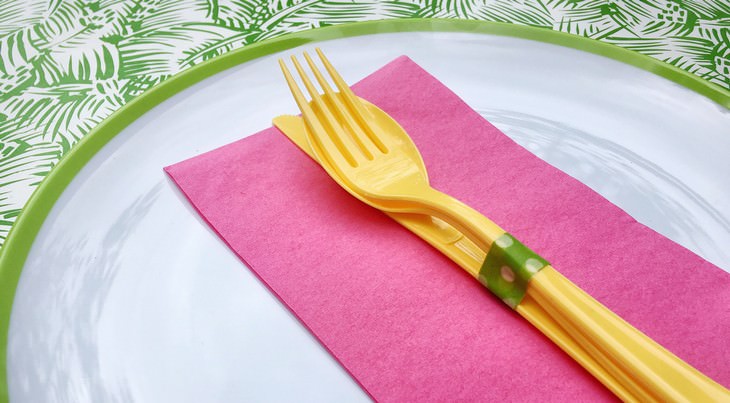 5. Serve watermelon easily with skewers
On hot summer days, there is nothing like cold watermelon to cool the body and finish the meal off sweetly. To serve watermelon easily, cut it into triangles and place them on skewers from the rind. This way, each guest can easily eat watermelon without getting all messy.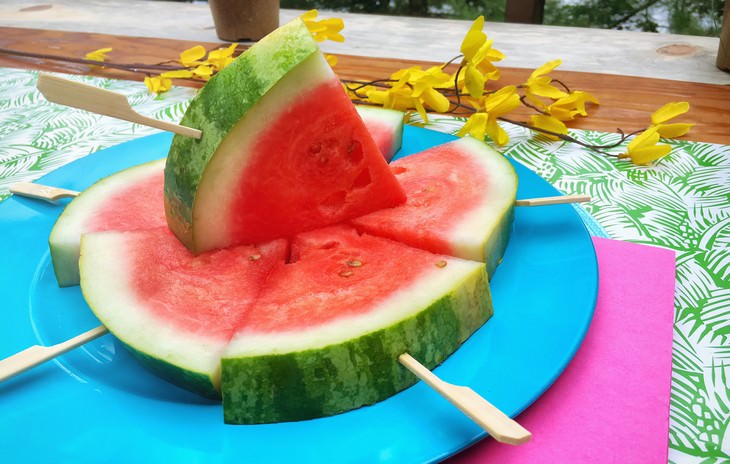 6. Chill drinks in an inflatable swimming pool
You can DIY your own cooler using a cheap children's inflatable pool. Just fill it with ice and place the drinks in it. This trick is especially effective for large-scale parties, since inflatable pools hold much more than tiny coolers.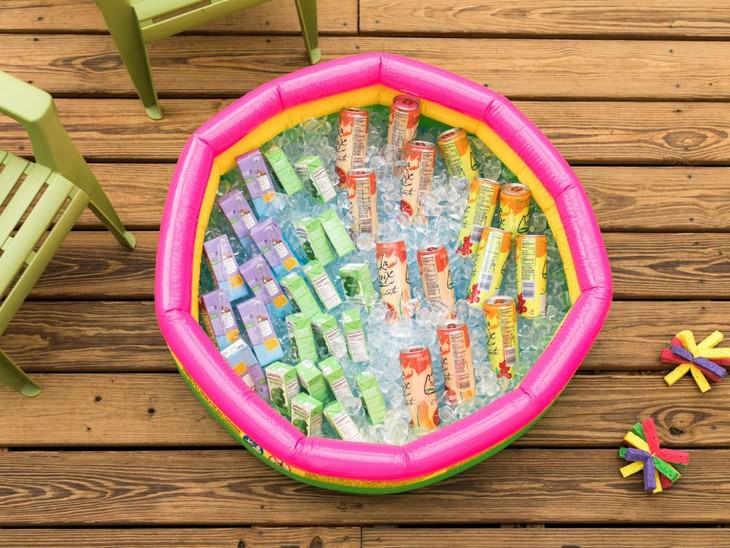 7. Or use a bucket of water balloon icepacks
If you don't know where to purchase bags of ice, why not make your own? Fill water balloons halfway with water (be careful not to overfill them because water expands when frozen). Tie the balloons well and freeze. Remove the balloons from the freezer before the guests arrive and put them in the bucket along with your drinks.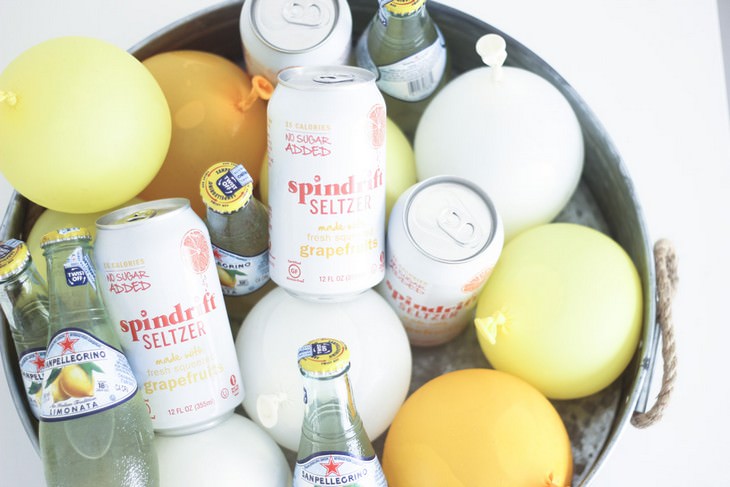 8. Prepare a "first aid kit"
The next tip is especially suitable for outdoor dining - where there is sun, insects, and dirt. In order to provide your guests with maximum comfort, prepare a summer first aid kit containing sunscreen, mosquito spray, hand sanitizer and anything else you could possibly need when outdoors. Place the kit within arms reach so that your guests can use what they need, and everyone can enjoy themselves without getting bitten, sunburnt or dirty.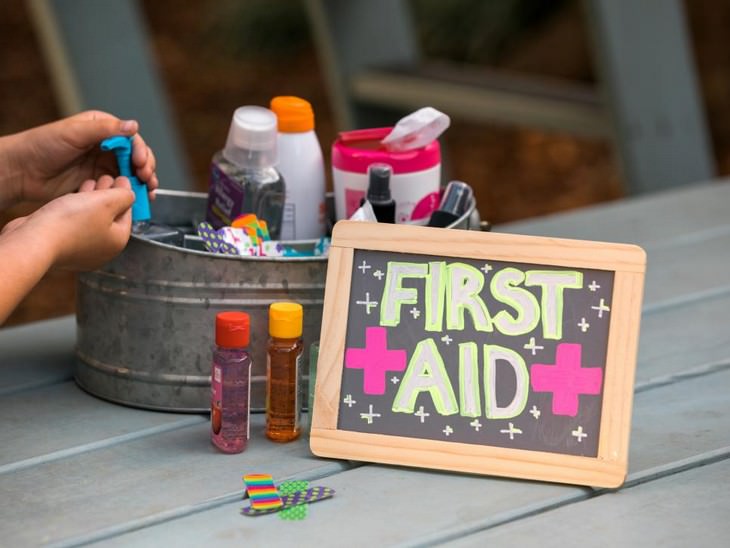 9. Make vases from empty bottles of wine
Flowers add beauty wherever they are, but that doesn't mean you have to place large expensive bouquets throughout your house. Instead, put individual flowers into empty wine bottles and spread them around the house and on the tables. This way, you can decorate quickly and effortlessly when you're hosting.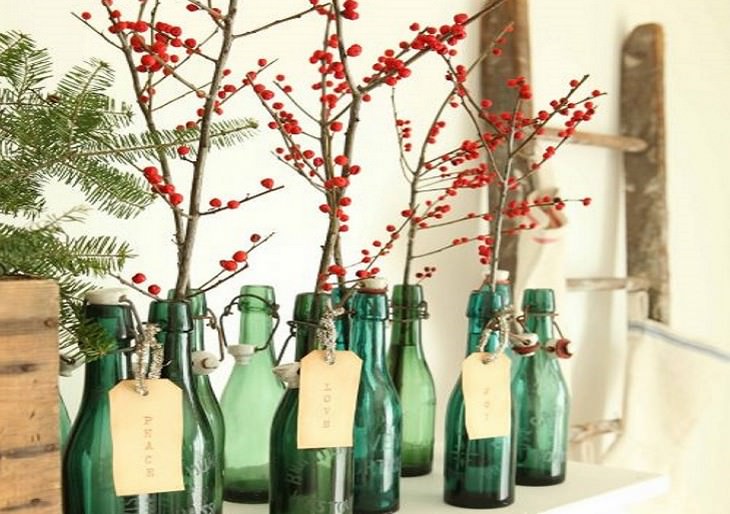 10. Stave off insects using essential oils
On summer days, insects abound, both inside and outside the house, harassing everyone who encounters them. To kick these pests out of your party, make "torches" with essential oils: Fill a glass jar with water ¾ of the way up, place 2 slices of lemon, 2 rosemary stems, and a few drops of essential oil such as citronella, lavender or lemon, into the jar. Place a wick over the water and light it so that it creates a pleasant atmosphere while inconspicuously kicking out these pesky insects.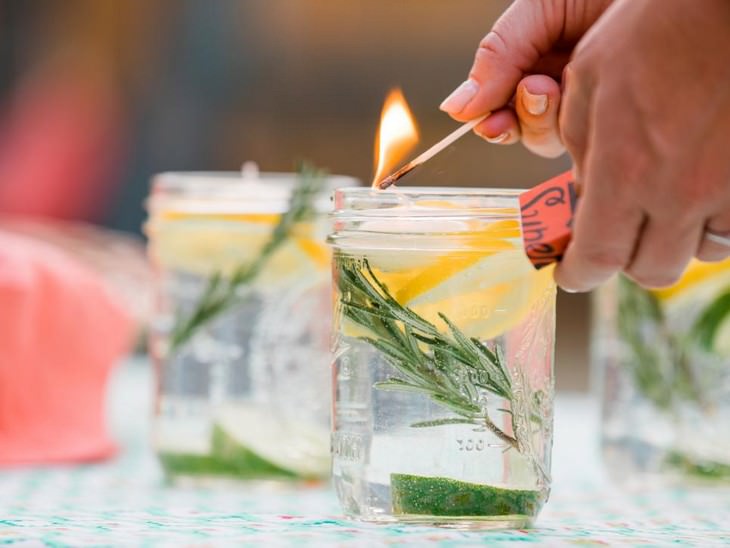 11. Protect your drinks using cupcake liners
To keep insects away from your drinks, it is important to cover them, especially those that are sweet and naturally attract our four-winged friends. The simplest way to do this is by placing a cupcake liner upside-down over the top of the cup and sticking a straw through it. This way, you'll protect your guest's drinks in an original way. You can take this a step forward and customize each guest's cup protector, that way they'll never be mixed up.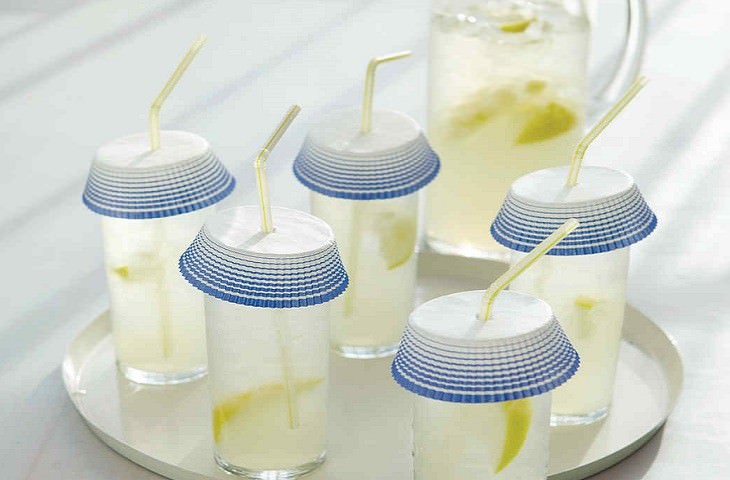 12. Serve snacks in plastic sand buckets
Snacks such as popcorn, pretzels, and chips are always a good way to allow guests to have a bite before or after dinner, and serving them this way will take it that extra step further. Put the snacks you want to serve into plastic buckets with the spade, such as those found in kids' beach toy sets. In this way, they won't even have to get their hands dirty and it'll add a fun element to your party.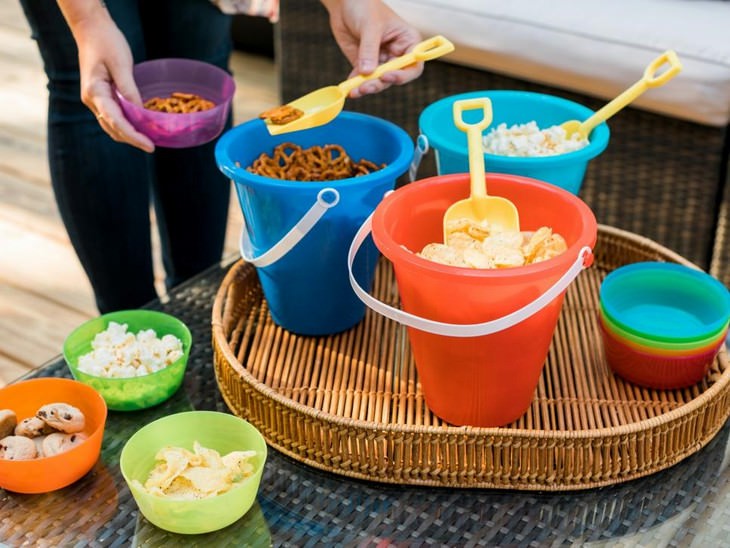 13. Use party hats as a snack box
Using part hats instead of plates adds charm to the sweet table. Each guest can fill their own party hat with sweets and treats, and walk around mingling without skipping a beat – you only need one hand to hold a party hat.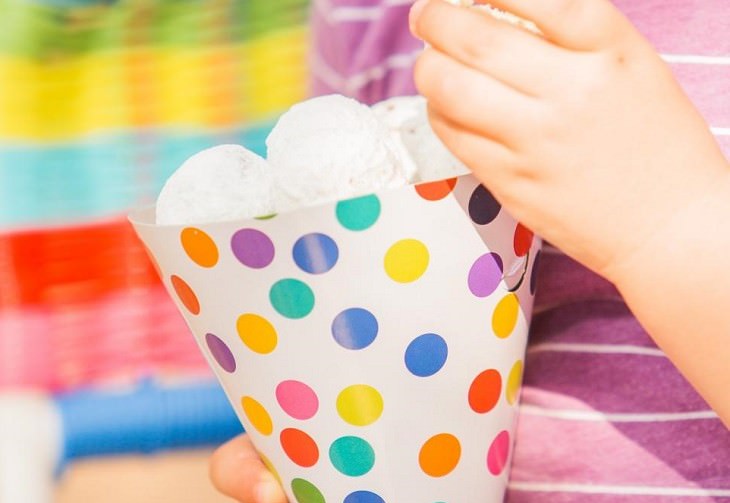 14. Serve salads in disposable takeaway cups
To prevent your salad from running out, prepare individual salads for each guest in disposable takeaway cups: Place plastic cups side by side, cut vegetables and put them into each cup in layers. Cover the cups with a lid, place a fork in the center (where the straw would go) and place it next to each plate.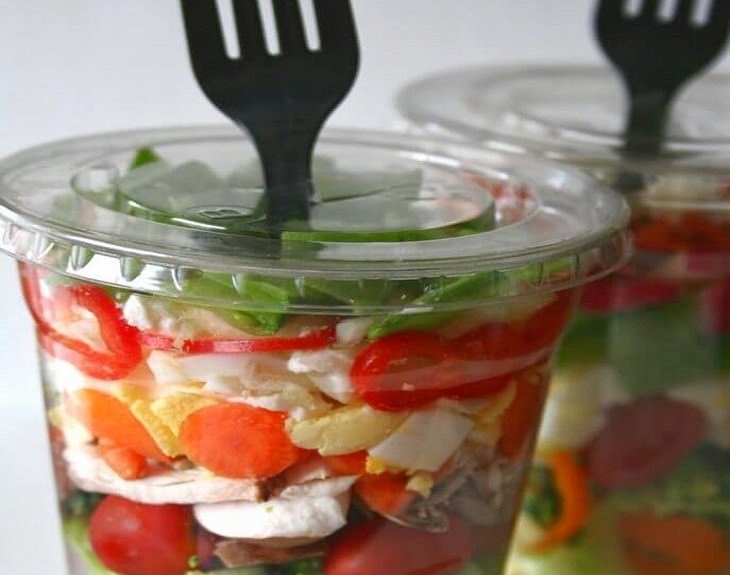 15. Serve ice cream easily by pre-scooping
If ice cream is on your dessert menu, do yourself a favor and pre-scoop them. To do this line a muffin tin with cupcake liners, or used dessert cups, place 1-2 scoops in each liner or cup, and place in the freezer. Once dessert time comes, all you'll need to do is pull the scoops out of the freezer and serve.