These gorgeous caves are geological formations created by Mother Nature.
Caves are hollow places in the ground that are formed through lava tubes within volcanoes, erosion by flowing streams, openings created from large boulders, through weaknesses of sea cliffs, and through melting ice within glaciers.
Get ready to explore 24 of the most breathtaking caves from around the world:
1) Ice Cave in Iceland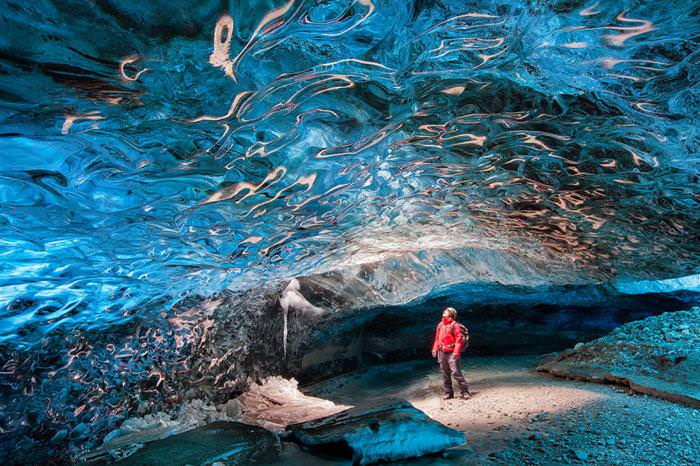 source
Each cave varies in depth and structure. The deepest known cave is the Voronya Cave, also known as the Krubera Cave. It is located in Abkhazia, Georgia, and has a record setting depth inside that measures approximately 7,188 ft or (2,191 m).
2) Batu Caves in Malaysia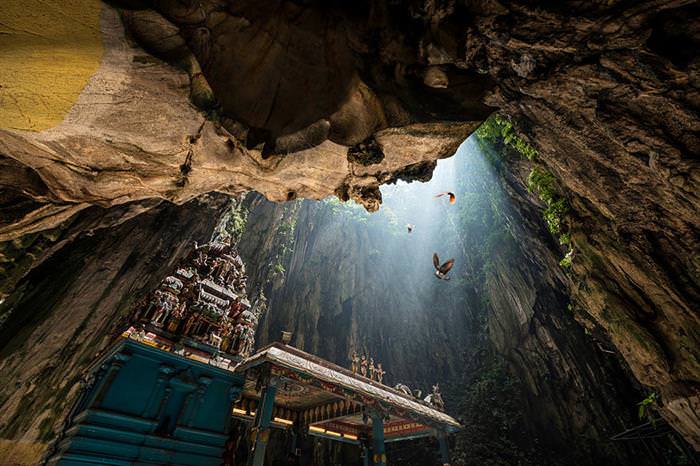 source
3) Naica Mine in Mexico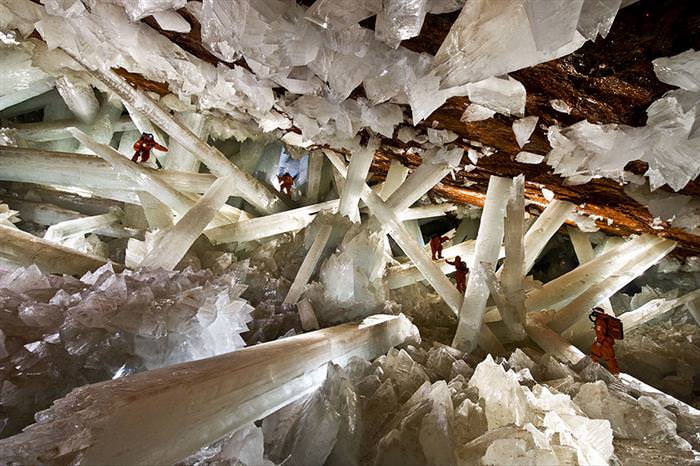 source
4) Ice Cave Near the Mutnovsky Volcano in Russia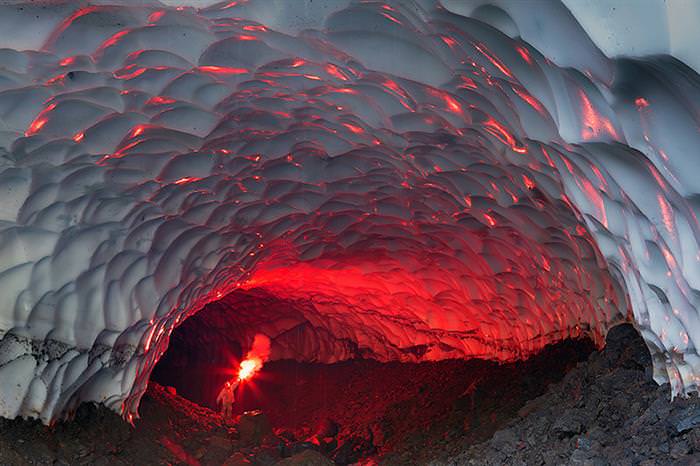 source
5) Blue Cave in Croatia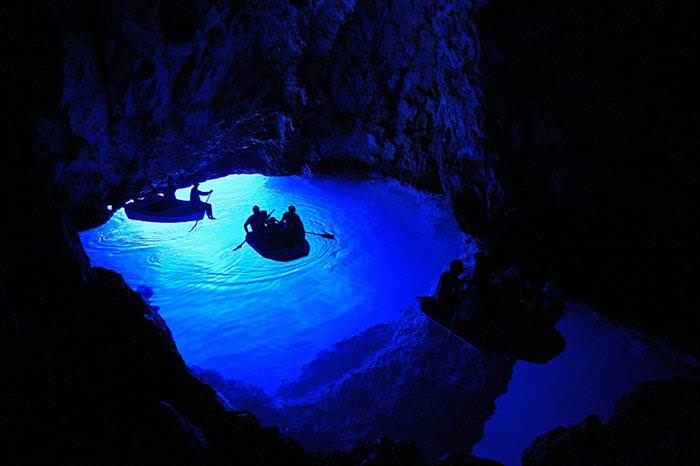 source
6) Temimina Cave (The Shower Cave) in Brazil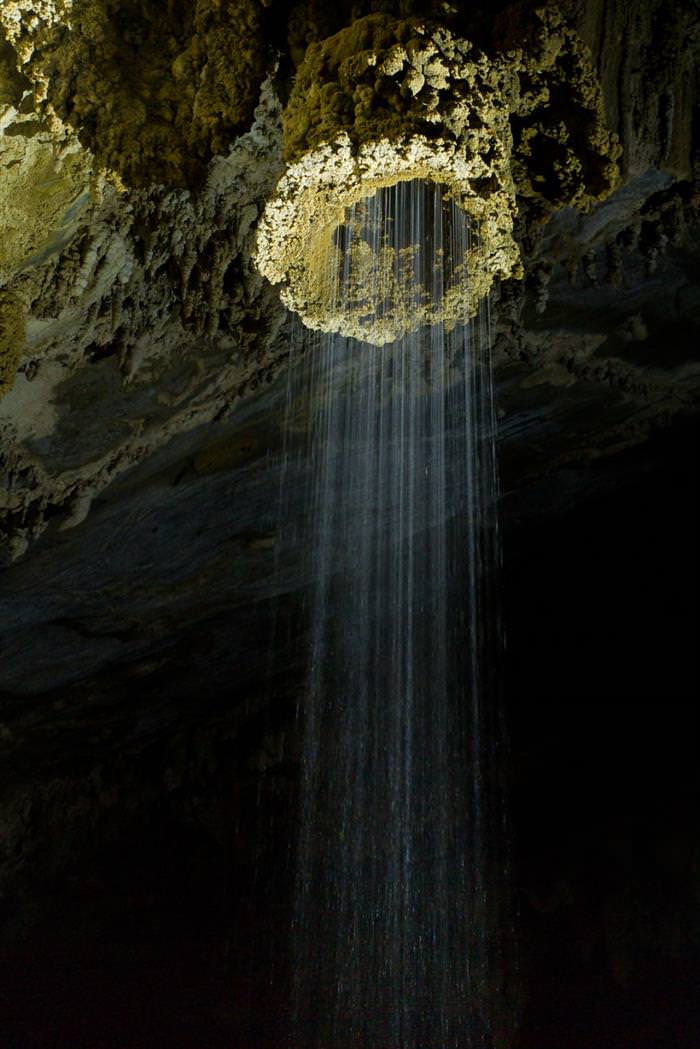 source
7) Jenolan Caves in New South Wales, Australia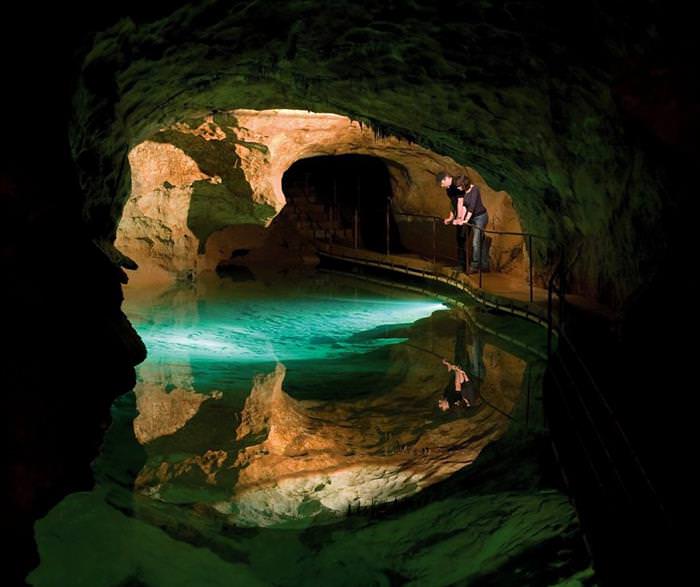 source
8) Spelunkers Investigating an Unknown Cave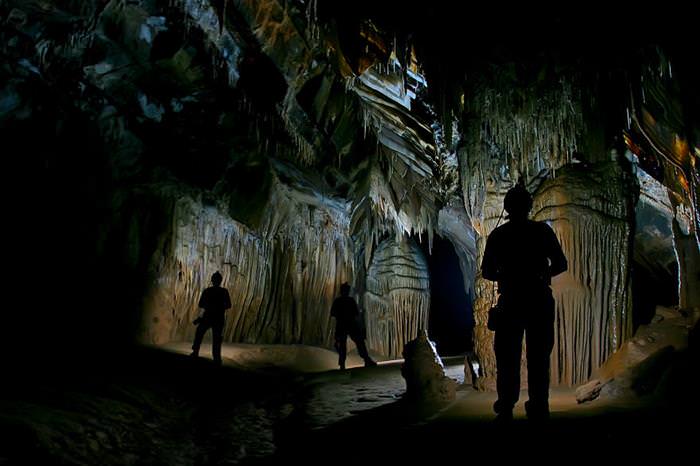 source
9) Son Doong Cave (Mountain River Cave) in Vietnam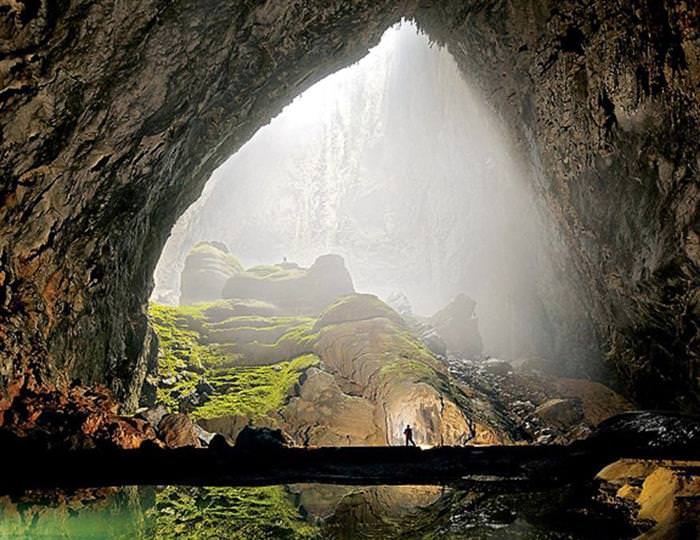 source
10) Devetashkata Peshtera Cave in Bulgaria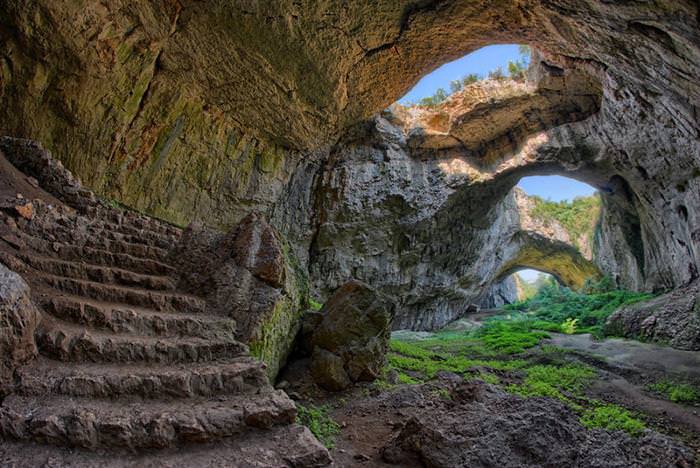 source
11) Caverna Temimina in Brazil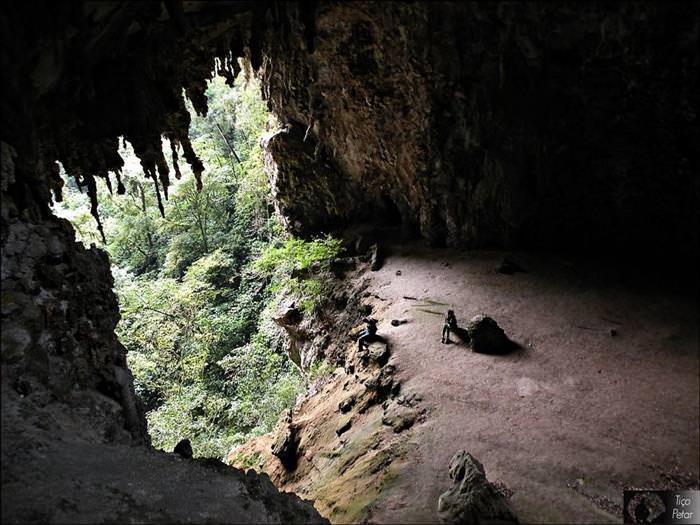 source
12) Kangaroo Island Caves in South Australia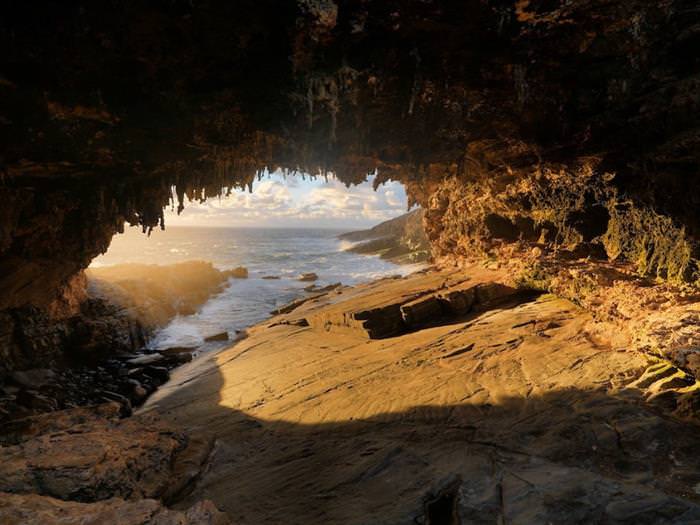 source
13) Friouato Cave in Morocco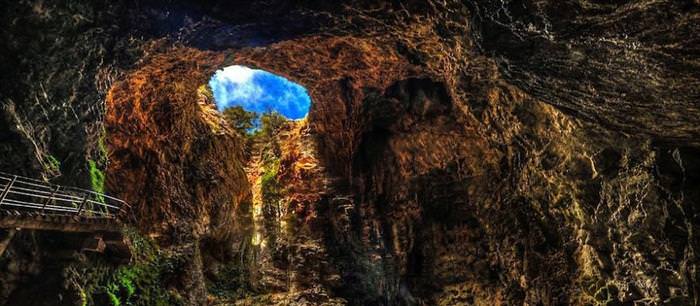 source
14) Postojna Cave in Slovenia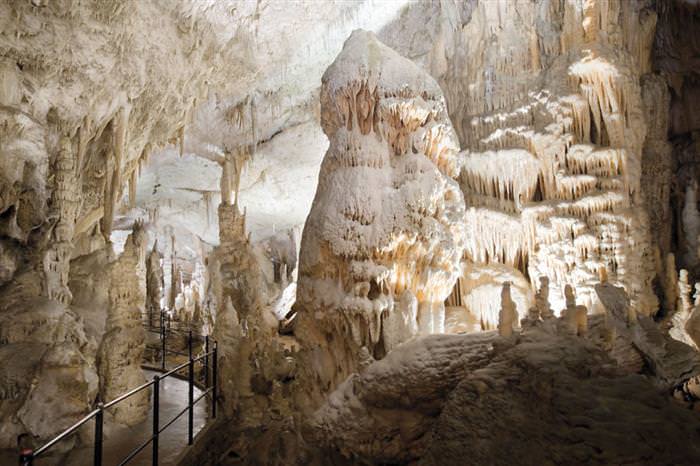 source
15) Cavernas De Mármol in Chile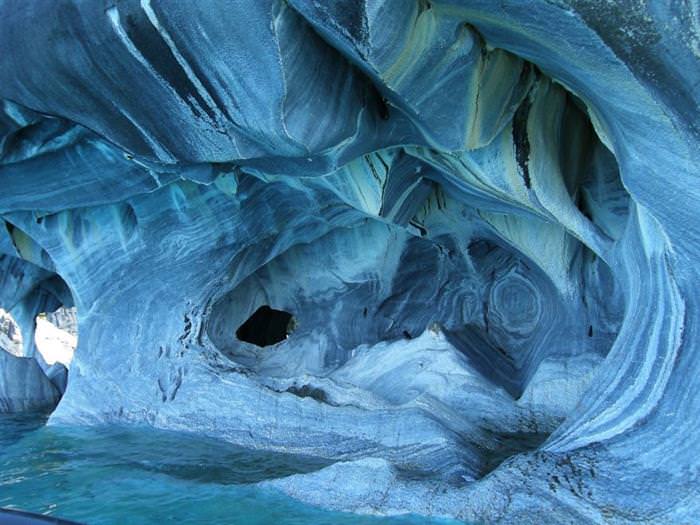 source
16) Devil's Throat Cave in Bulgaria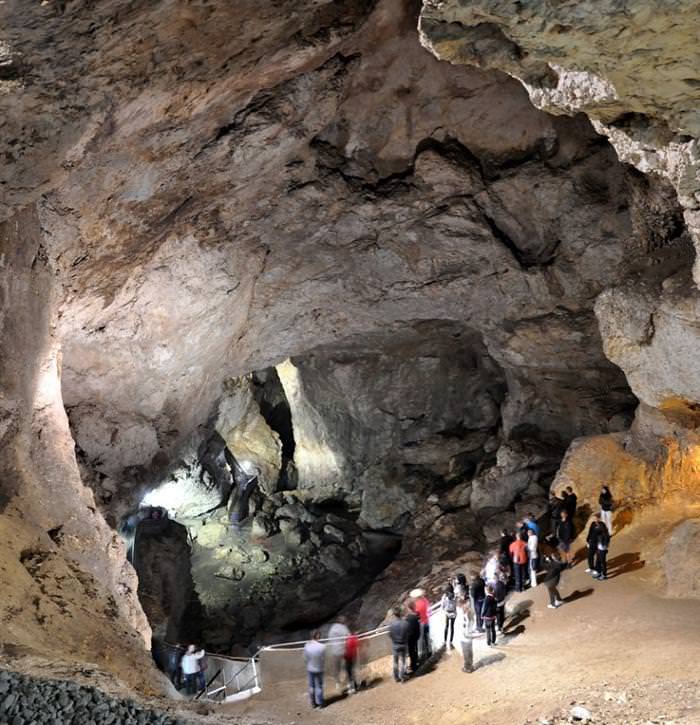 source
17) Fingal's Cave in Scotland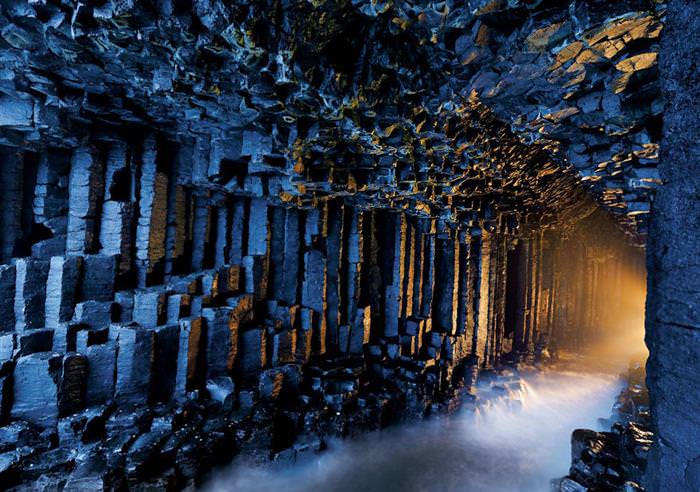 source
18) Morro Preto Cave in Brazil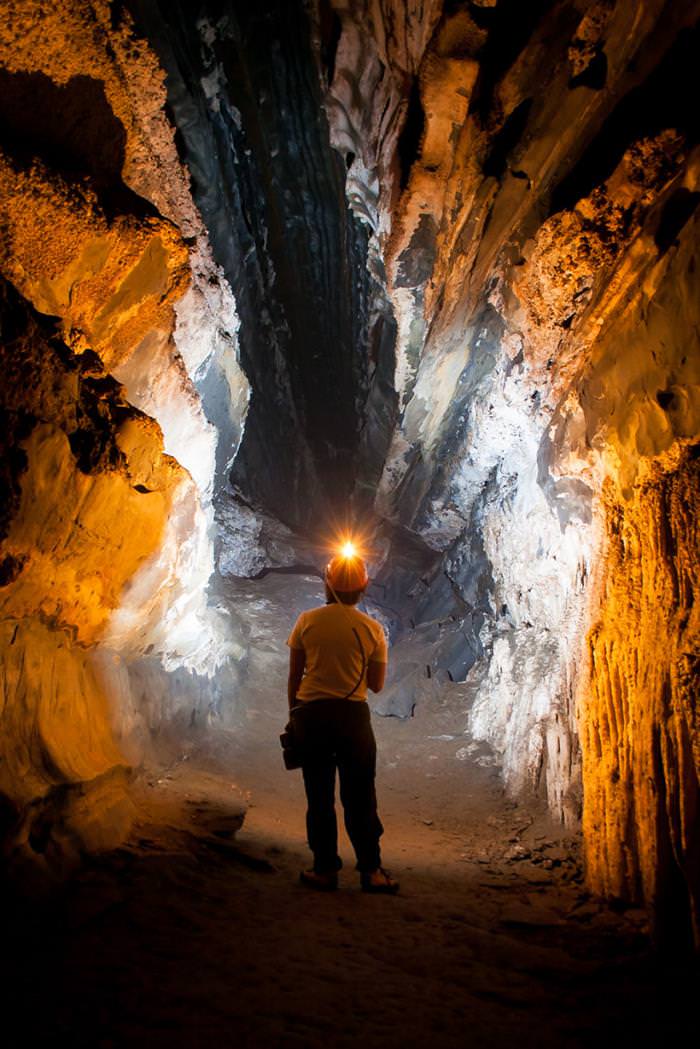 source
19) Gjábakkahellir Cave in Iceland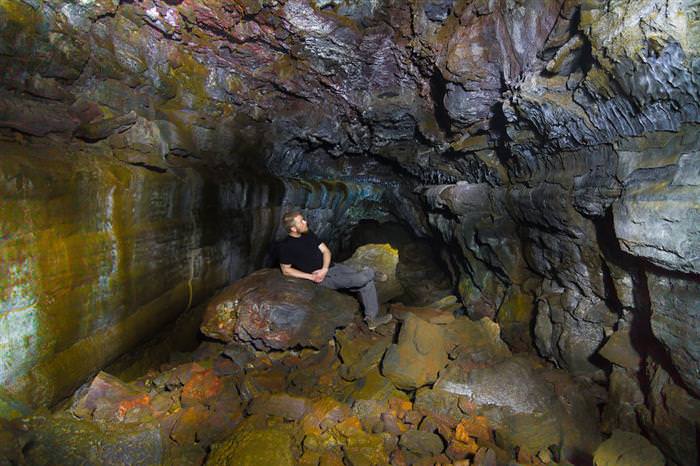 source
20) Reed Flute Cave in Guangxi, China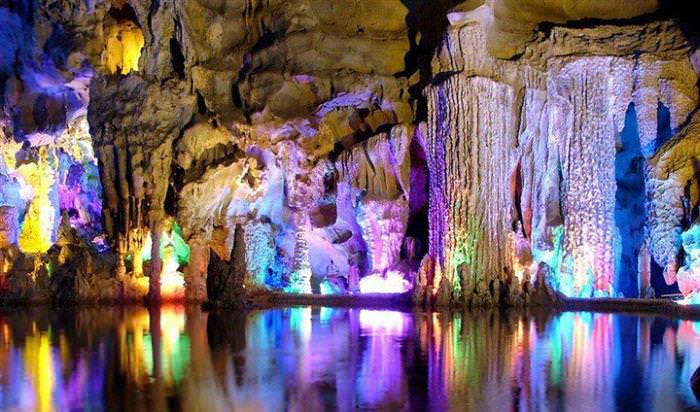 source
21) Škocjanske Caves in Slovenia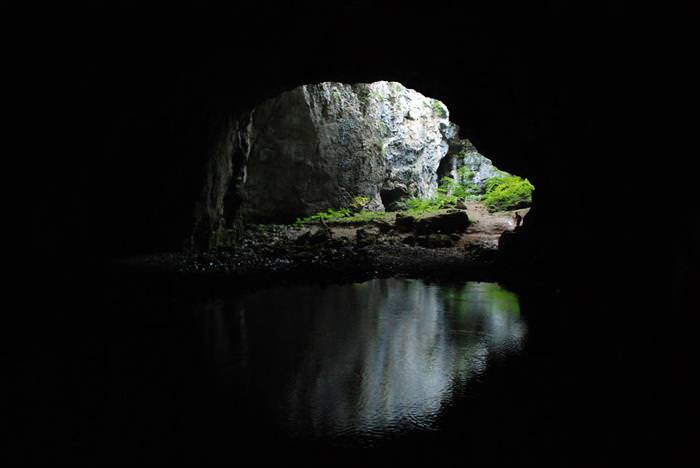 source
22) Caverna Pescaria in Brazil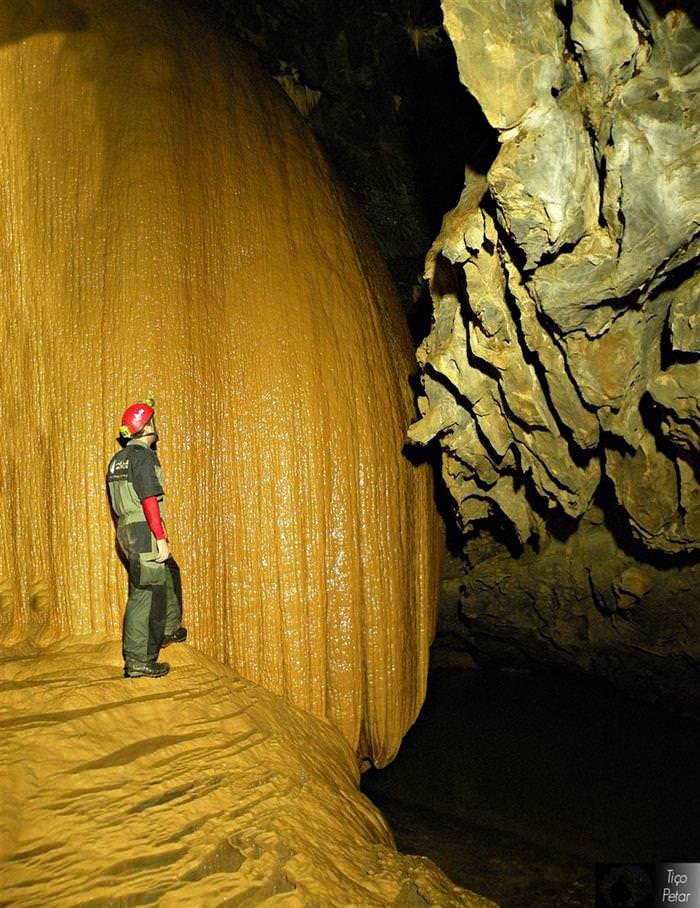 source
23) Saeva Dupka Cave in Bulgaria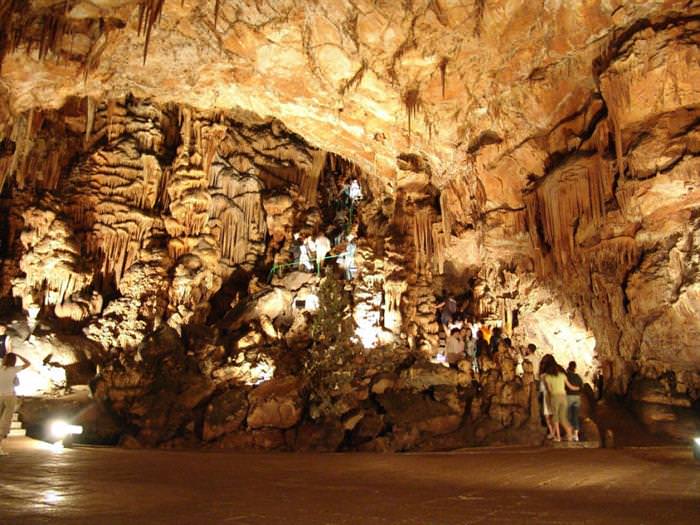 source
24) Azuias Cave in Iceland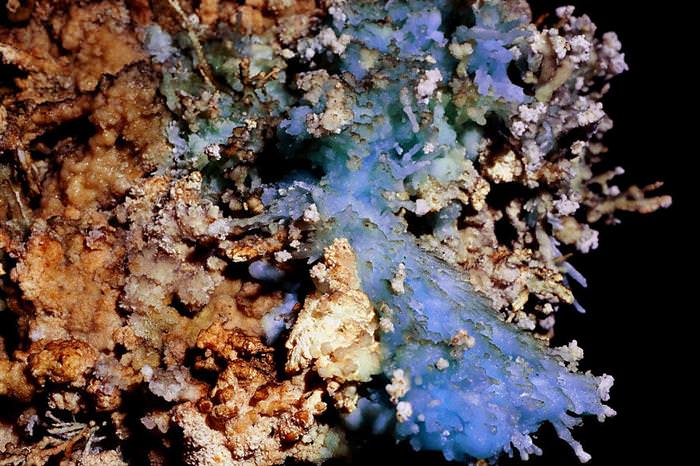 source
H/T; boredpanda.com