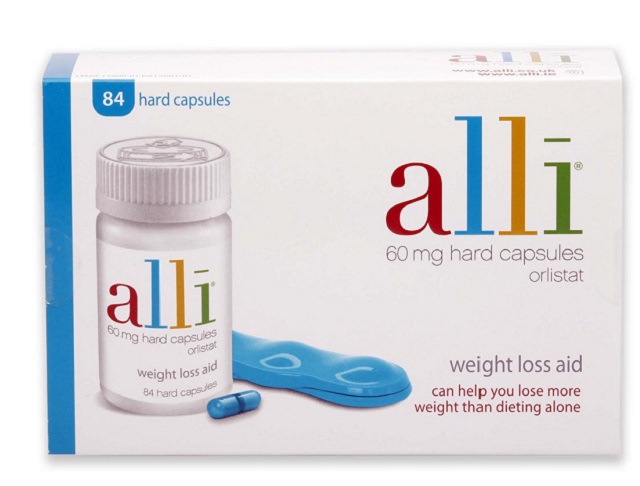 Orlistat can be found in both a prescription form (originally marketed as Xenical) and a non-prescription, over-the-counter form (currently marketed under the brand name Alli).
The difference between the two is the dosage; the prescription version contains 120mg of orlistat, while the over-the-counter version contains 60mg of orlistat.
In a safety announcement back in 2010, the FDA stated that it was adding a new warning to the labels of the prescription and over-the-counter versions of orlistat in order to make everyone aware of the severe liver damage that had, on the rare occasion, been reported with taking this medicine.
Other side effects that have been reported with orlistat, mainly because it blocks fat absorption, include oily bowel movements, flatulence, and sensing the urgency to move the bowels. However, these side effects are often short-lived.
Orlistat may also block some fat-soluble vitamins, such as Vitamin A and D, and beta-carotene, and thus patients who are taking orlistat may need to take vitamin supplements to ensure that they are getting adequate nutrition.
According to the package insert for Xenical, orlistat must not be taken by pregnant women, people with chronic malabsorption, and people with cholestasis (a medical condition in which bile flow from the liver to the duodenum is blocked).
Phentermine/Topiramate (Qsymia)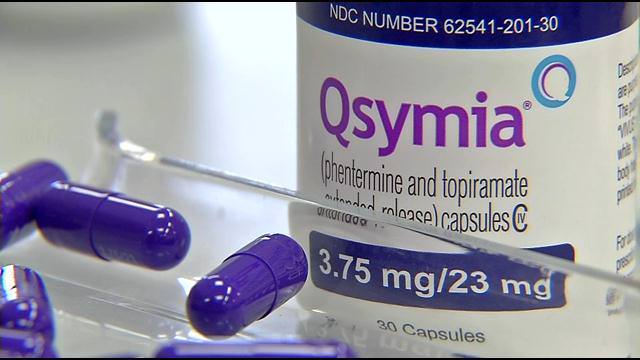 The drug combination of phentermine and topiramate, currently marketed under the name Qsymia, is a prescription medication that was approved by the FDA back in 2012.
Potentially serious health concerns have arisen during the clinical trials of this drug. These concerns have included birth defects and higher resting heart rate. Preliminary data suggested that pregnant women who took topiramate during pregnancy were much more likely to have infants with an orofacial cleft (such as cleft palate). Therefore, phentermine/topiramate should not be taken by pregnant women, or by those who are planning on getting pregnant.
It is not known whether phentermine/topiramate can be passed on to newborn children via breast milk, and thus, to be on the safe side, nursing mothers are advised to discontinue taking the drug, or discontinue breastfeeding.
Drug labeling for phentermine/topiramate recommends regular heart-rate monitoring, and recommends that those with cardiovascular disease refrain from taking it. It is also very important to note that the information accompanying this drug states that taking it along with another weight-loss medication has not been established to be safe.
According to the package insert, phentermine/topiramate must not be taken by patients with glaucoma or hyperthyroidism.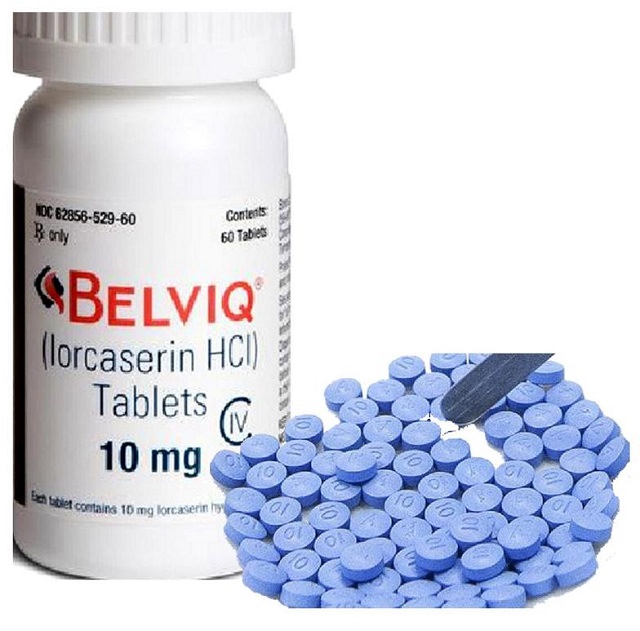 Lorcaserin, marketed under the brand name Belviq, is a prescription drug that was also approved by the FDA in 2012.
Due to the possibility of birth defects, lorcaserin should not be taken by pregnant women or by women who are planning to become pregnant. Also, it is not yet know whether lorcaserin can be passed to a newborn child via breast milk, and thus, newborn mothers are advised to take this into account when deciding whether to take the drug or not.
As an agonist of the serotonin receptor, lorcaserin is a "serotonergic drug," and therefore there is the potential risk of serotonin syndrome or neuroleptic malignant syndrome (NMS) - like reactions. This risk increases when used with other serotonergic drugs or drugs that impair the metabolism of serotonin. These may include medications such as tricyclic antidepressants, dietary supplements like St. John's Wort, monoamine oxidase inhibitors (MAOIs), triptans, or bupropion.
Therefore it is important to pay attention to the drug information that accompanies lorcaserin. This information states that using this drug alongside other weight-loss medication has not been established as safe. Furthermore, the safety of lorcaserin when it comes down to cardiovascular events has not yet been established.
Naltrexone/Bupropion (Contrave)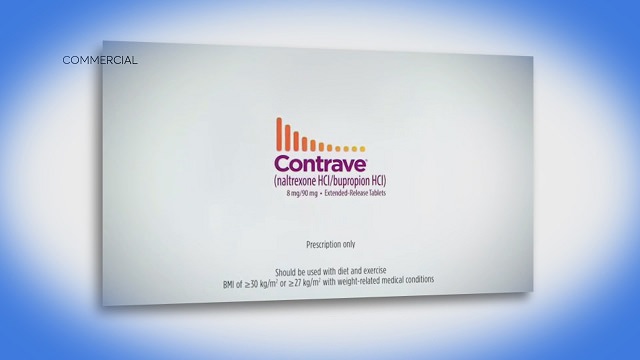 This medication, a combination of Naltrexone hydrochloride and Bupropion hydrochloride, is known by the brand name Contrave. This drug was approved by the FDA in 2014.
Contrave has been given a black box warning because it contains bupropion, which has been linked to an increase in suicidal thoughts and behaviors. The more common side effects of Contrave include nausea, constipation, vomiting, headache, diarrhea, dizziness, insomnia, and a dry mouth.
The FDA noted that Contrave can cause seizures and, as a result, it should not be used by patients with seizure disorders. Another serious side effect is an increase in blood pressure and heart rate. Therefore, those who suffer from uncontrolled high blood pressure should avoid this drug. When someone is taking Contrave, their blood pressure and pulse should be monitored regularly. Furthermore, if you are taking Contrave, you should not take any other products that contain bupropion.
Due to its naltrexone component, Contrave must not be taken by patients who are taking opioids or who are being treated for opiod dependency. Patients who are abruptly discontinuing alcohol, barbiturates, benzodiazepines, or antiepileptic drugs should also avoid Contrave.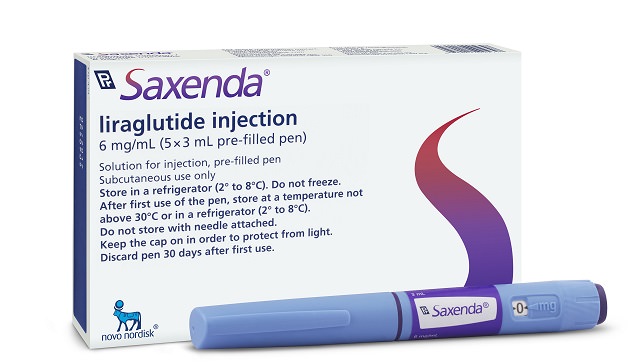 In 2014, the FDA approved liraglutide as a treatment option for chronic weight management. This medication, which is an injection, has been marketed under the brand name Saxenda.
Saxenda has a black box warning as it is known to cause thyroid tumors in rodents. However, it is not yet known whether it can cause these tumors in humans.
Serious side effects of Saxenda include pancreatitis, kidney disease, gallbladder disease, and suicidal thoughts. Furthermore, Saxenda can raise heart rate, so it should be discontinued in any patient who experiences a sustained increase in resting heart rate. The most common side effects of Saxenda include nausea, constipation, diarrhea, vomiting, decreased appetite, and low blood sugar.
Due to the theoretical risk of thyroid tumors, Saxenda should not be taken by patients who have a rare endocrine disorder known as multiple endocrine neoplasia syndrome type 2 (MEN-2), or by patients who have a personal/family history of medullary thyroid carcinoma.
Others who should refrain from taking Saxenda include children, women who are pregnant or breastfeeding, and anyone who has ever had a serious hypersensitivity reaction to liraglutide.
Source: verywell