1. Multitask in front of the TV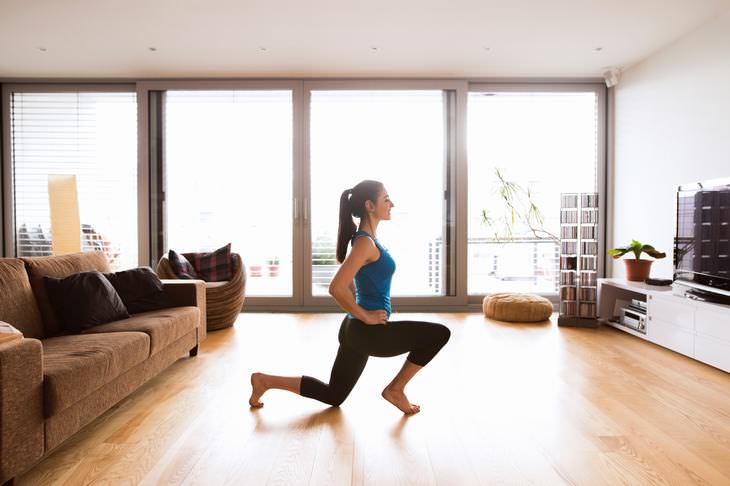 Here's an easy way to save time and money - by skipping the gym and working out at home instead. If your favorite TV show is on, keep some weights nearby or do some crunches or lunges.
2. Eat leftovers all week long
Cook once on Sunday and eat what you've prepared during the week. This way you'll only have to think about food once a week rather than 21 times. According to research conducted at the University of Buffalo, limiting the variety of foods in your diet and eating them at standard intervals, like once a day or once per week can help you eat less. As you'll be less tempted to overindulge in a food if you're consuming it regularly.
3. Keep your shopping trip short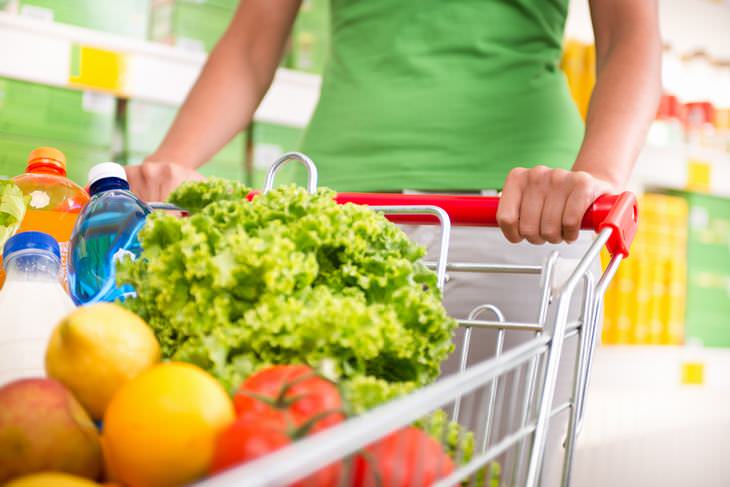 Instead of wandering up and down the aisles on an empty stomach, eat before you go to the grocery and once you're there, buy only the items that are on your list. That way, the only step left is deciding which brand or type of product to purchase. Products you should always buy include 1% or skim milk instead of 2% or whole milk, opt for whole grain pasta and rice over white varieties. Instead of soda, opt for sparkling water and choose whole fruits or 100% juice over fruit-flavored drinks. If you have a tendency to overeat straight from the package, pick pre-portioned sizes instead.
4. Buy snacks that are ready-to-eat
If you're not the type to keep almonds and apple slices in your laptop bag, look out for a satisfying snack at the coffee shop, corner store or vending machine in the late afternoon. It needn't be junk food. Rather, opt for pre-cut fruits and veggies, hard-boiled eggs and cups of yogurt. If you're trying to save money and don't mind planning in advance, make your own healthy snack packs at the start of the week. As soon as you get home from the grocery store, wash and cut up the cauliflower, and celery, making it handy to grab.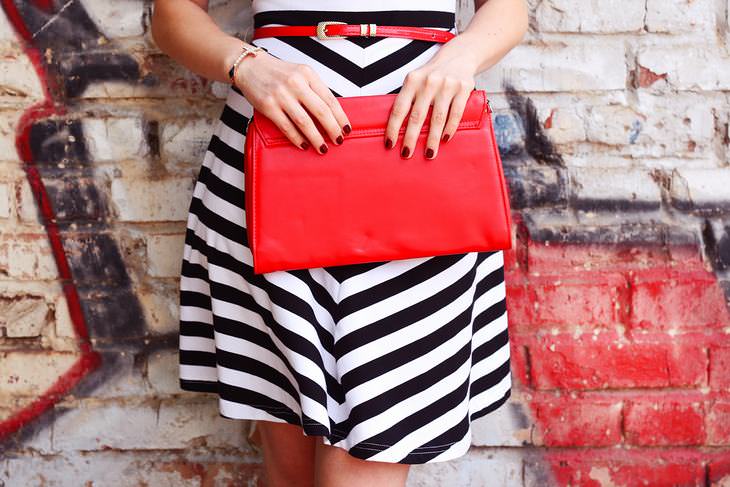 Heading out to a party? Carry a clutch with you instead of a shoulder bag. A clutch will keep your hands full making it more difficult to hold both a drink and a plate.
6. Leave out one ingredient
Use nonstick cookware. This will help you cut down on calories and prep time. Leaving out oil or butter while cooking lean meats means that you'll save fat and calories. Extra virgin olive oil contains 120 calories and 14g of fat per tablespoon, while unsalted butter has 102 calories and 12g of fat per tablespoon. Bonus! Leaving out the grease means less cleaning time.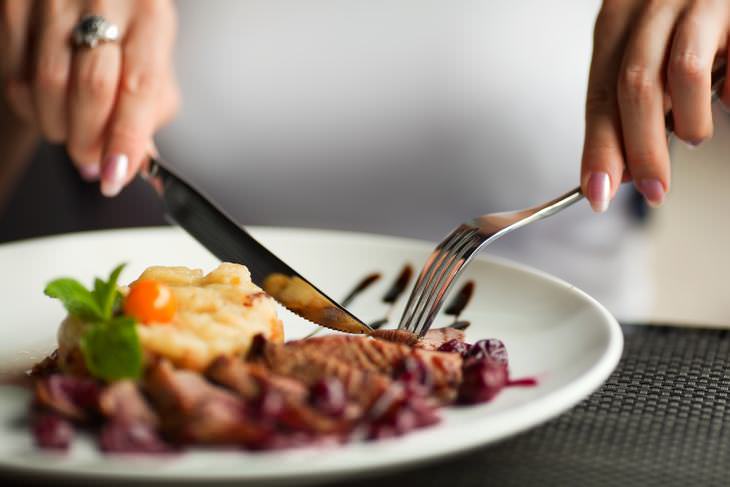 It may take quite some time to get used to this new habit, but setting down your fork or spoon in between each bite slows the eating process and may help you eat fewer calories. Take the time to thoroughly chew your food too. According to a study conducted at the Harbin Medical University in China, people who chewed their food 40 times per bite ate fewer calories than those who chewed it just 15 times. Drinking water before a meal will help you fill up faster.
8. Have your meals hand-delivered
If you'd rather not cook, consider opting for a healthy meal delivery service. Opt for calorie-restricted and portion-controlled eating plans helping you to lose weight.
9. Savor a nighttime snack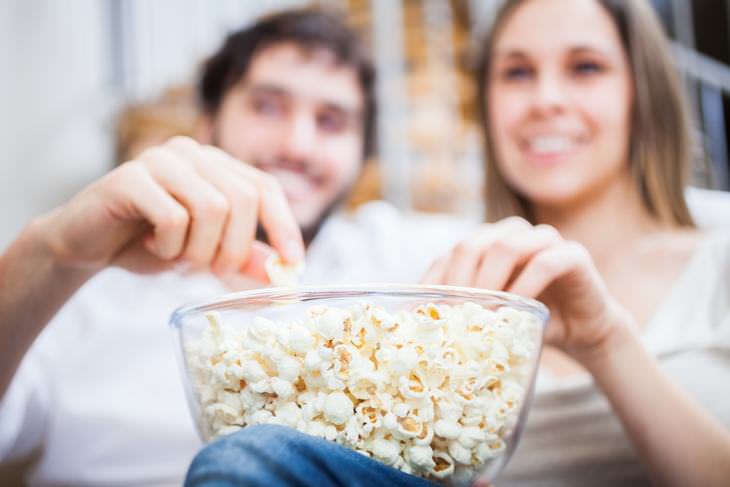 This favorite movie snack has some surprising slim-down benefits. In fact, those who snack on popcorn get 250% more whole grains and about 22% more fiber than those who don't eat the low-calorie snack. Fiber and whole grains keep your blood sugar from spiking, then crashing, so you feel full longer than if you snacked on chips or cookies. To ensure that they remain healthy, skip the butter and the oil.
10. Sneak in more steps
Got no time for structured workouts? Find ways to sneak in more movement throughout the day. Try breaking up your routine into 10-minute segments, or wear a pedometer to track your steps, challenging yourself to take at least 100 steps more than the day before. If you spend most of your time sitting down, go for a short walk at least every 2 hours, and always opt for the stairs instead of the elevator.
Bonus: Get more sleep
Sleeping is possibly the laziest way to lose weight. During a 6-year study, Canadian researchers observed the connection between sleep patterns and obesity and found that people who slept 5 to 6 hours each night gained 4.5 pounds more than those who slept for 7 to 8 hours. Sleep deprivation has been found to increase levels of the hunger hormone ghrelin. In addition, a recent study in the American Journal of Clinical Nutrition determined that a lack of sleep can also slow the rate at which calories are burned. Swedish researchers found that even a single night of skimping on sleep slows metabolism the next morning, reducing the number of calories burned while performing automatic tasks, like breathing and digesting food, by 5 to 20%, when compared with the morning after a good night's rest.