There are many health problems caused by excess sodium in the blood, such as high blood pressure, jaundice disease and other illnesses with far-reaching effects on the body. People who suffer from high levels of sodium should reduce the intake of foods containing large amounts of salt, which often causes them to have to fight off "salty cravings". Fortunately, these cravings can be beat with the following 12 healthy snacks and foods that will help calm the desire for something salty without being harmful to our bodies.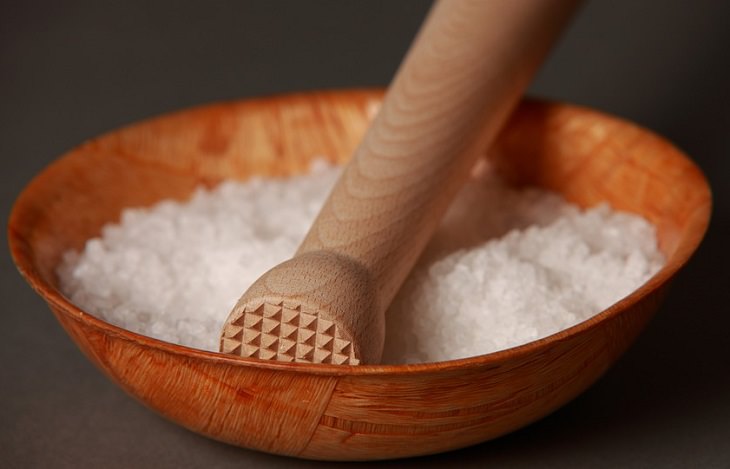 1. Peanut butter with apple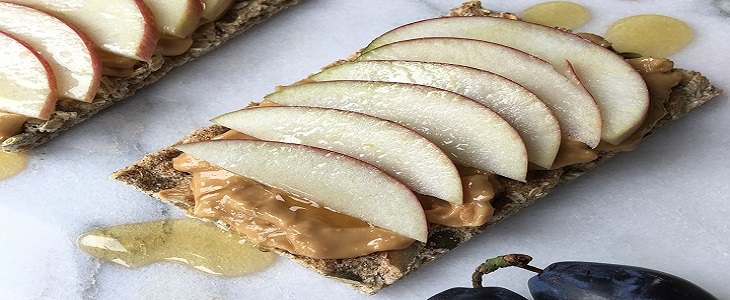 There are wonderful peanut butters on the market made from unsalted nuts, and when you combine them with apple you get a very tasty and crunchy snack that helps curb the craving for salty foods. Peanut butter has only 3 mg of sodium and a medium apple contains 2 mg of the mineral making it a healthy snack with only 5 mg of sodium. The apple contains dietary fiber that helps digestion and water that helps quench thirst, and peanut butter contains proteins that contribute to a sense of satiety, so that both together bring a sense of fullness in addition to a decrease in desire for salt.
2. Natural nuts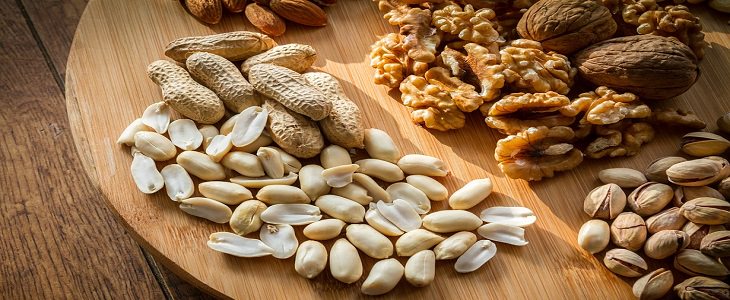 Nuts have a natural salinity that helps curb the craving for over-salted foods, so the next time you want a salty snack, try going for all natural nuts without the artificial addition of sodium. In a cup of natural roasted almonds, there is only 1 mg of sodium and aside from their favorite flavor, these nuts and other types contain healthy fats that help strengthen the heart and contribute to the overall health of the body.
3. Edamame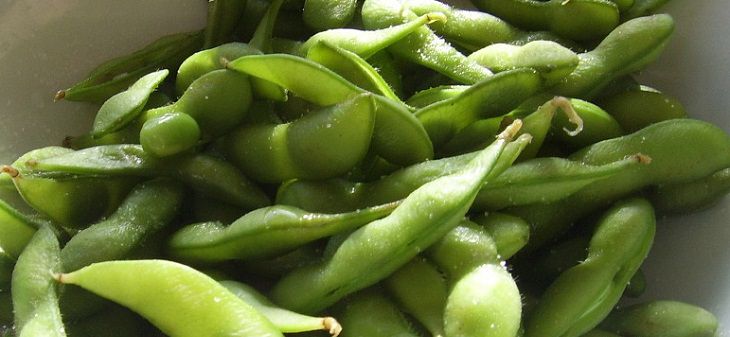 Edamame, or Soybeans, have become a favorite snack, especially in recent years after we discovered their unique flavor and the fact that they are especially healthy for the body. One cup of Edamame contains only 9 mg of sodium and if you want to add some salt to these beans, opt for Celtic or Himalayan salt, which surprisingly helps reduce the levels of sodium in the blood, so you will get a delicious snack containing essential proteins for the body, iron which is essential in creating red blood cells and for oxygen transfer in the body, as well as vitamin C which strengthens the immune system and helps fight various infections.
4. Popcorn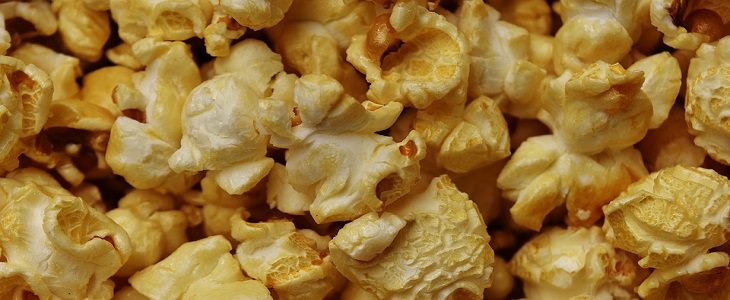 In addition to the fact that corn grains are used as raw materials in the preparation of many healthy foods, they can also be used as a snack to curb your salt cravings. Home-popped popcorn is a particularly tasty snack that contributes to a sense of satiety and helps overcome the craving for more salty snacks, such as chips. In addition, it is an excellent diet snack with a cup of popped-popcorn containing only 31 calories and 1 mg of sodium. Popcorn is also an excellent source of protein which is needed to build and maintain muscle mass and maintain a healthy immune system. You can add nutritional yeast, which can be bought in health food stores, to your popcorn giving it a salty taste with a small amount of sodium, or alternatively coating your popcorn in dried herbs will give it a special taste.
5. Fresh fruits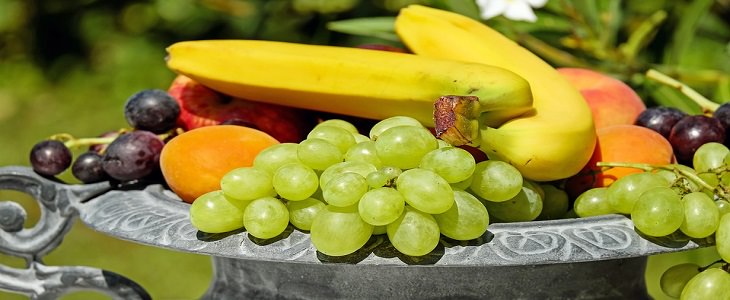 There are few things that can compete with the rich taste of fresh fruit, such as banana or strawberries containing only 1 mg of sodium. Eating these fruits and many others will contribute to the feeling of satiety and also curb the desire for salty foods that can harm you. Furthermore, they help to fight high blood pressure, which is a symptom of those whose diets are rich in sodium.
6. Fruit and Veggie Shakes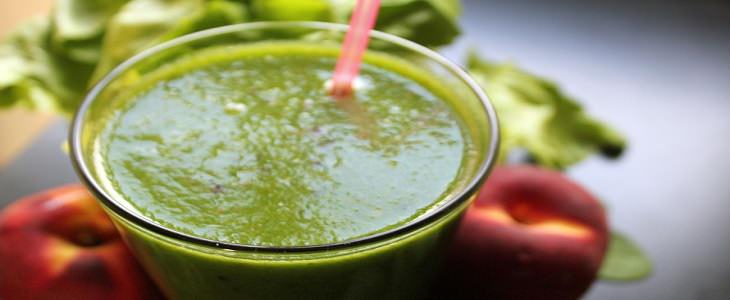 Fruit alone is wonderful for curbing cravings for salty foods, but when you add vegetables, you have a double weapon in your hands. Drinking fruit and vegetable shakes is a great way to fill the stomach, to feel full, to curb the urge for salts because of their natural salt content, and to fill the body with the vitamins and minerals it needs. To prepare the perfect shake, mix vegetables with green leaves, natural peanut butter, strawberries, bananas and avocados and get a super healthy drink with less than 20 mg of sodium per glass.
7. Hummus Spread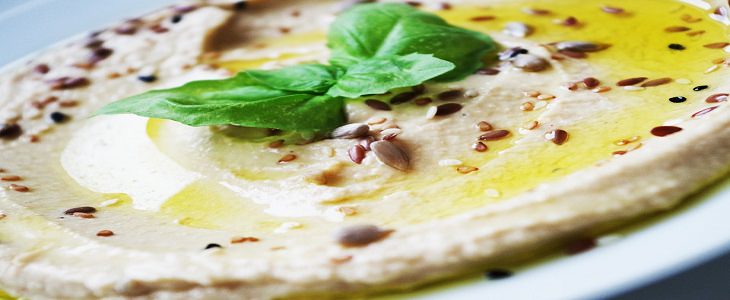 The chickpeas used to make hummus are filled with essential proteins for the body, and thanks to their delicate natural salinity they help create a food that fights salt cravings. Make a hummus spread sandwich or eat it as a dip and enjoy a tasty snack that isn't costing you health wise. If you buy readymade hummus, check the labels to make sure the sodium levels aren't too high.
8. Roasted chickpeas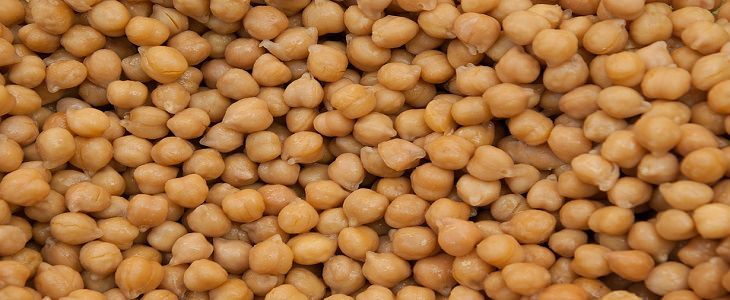 Apart from eating them as a spread, chickpeas can serve as a delicious snack in their own right. Instead of buying roasted and seasoned chickpeas filled with salt, prepare them easily at home as follows: roast canned chickpeas with no added salt in the oven, and add avocado or coconut oil with spices such as paprika, curry, and cumin that add a particularly rich flavor. Half a cup of chickpeas contains only 24 mg of sodium and will provide you with dietary fiber that helps digestion. Additionally, you'll get a dose of antioxidants that repair cellular damage and maintain a strong immune system.
9. Sunflower seeds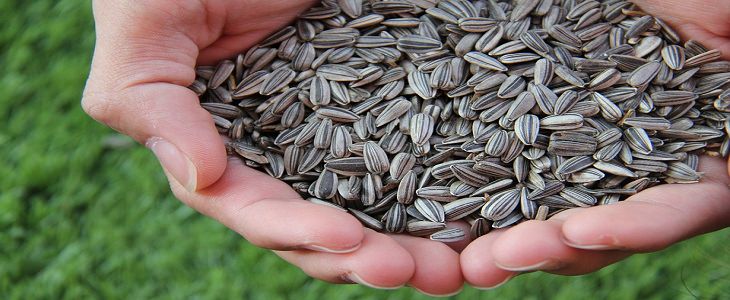 Sunflower seeds definitely don't need to be advertised! In order for you to enjoy particularly healthy sunflower seeds, buy those that are peeled and not roasted with salt, add them to salads or roast them in the oven with spices, like chickpeas. These seeds are rich in amino acids that build up cells in the body and also contain a high vitamin E content that helps maintain liver health. A handful of sunflower seeds will calm your craving for salty foods, but it is recommended that you don't overdo them because they contain fat which should also only be consumed in moderation.
10. Kale Chips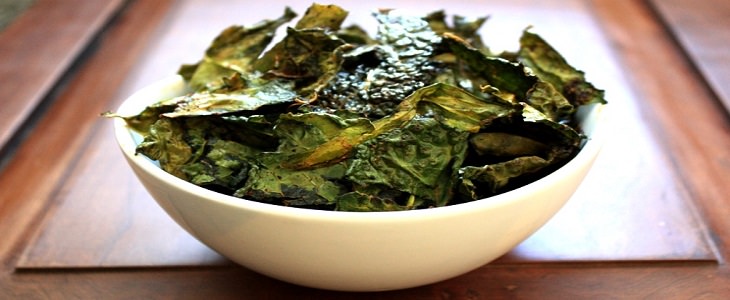 Kale has captured the vegetable market in recent years, and many people have put it into their daily diet because of its many benefits. Kale contains large amounts of vitamin K that improves the absorption of calcium in the bones and strengthens them, preventing diseases such as osteoporosis and physical injuries. A cup of Kale contains 25 mg of sodium, and in order to enjoy the vegetable in a unique way, you can turn them into chips like so: line a baking sheet, place kale leaves on top in one layer, drizzle with oil and season with the spices you like. Bake at 250 degrees for 10-12 minutes, take out, let them cool and start snacking. Dying the leaves out in the oven helps to emphasize their naturally salty taste and with the addition of spices, you get a crispy and delicious snack that's perfect for curbing cravings.
11. Celery sticks and carrots with a Greek yogurt dip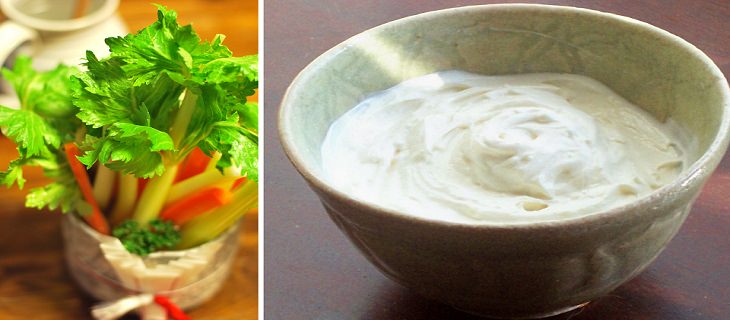 When you are in the midst of a sodium-free diet, eating vegetables alone can be a little boring and make us reach for saltier snacks. To deal with the cravings successfully, try a natural Greek yogurt with a little paprika and crushed garlic as a dip for carrots and celery sticks, or any vegetable you'd like. You'll get a tingling of saltiness that will reduce your desire for salt considerably and will also allow you to benefit from all the ingredients in the snack you made. Carrots are filled with beta-carotene which contributes to your vision and celery quenches thirst and will provide you with dietary fiber for normal bowel movements. The protein-rich yogurt will contribute to your overall health and the garlic that acts as a natural antibiotic will greatly complement this small health punch.
12. Artichoke hearts with lemon juice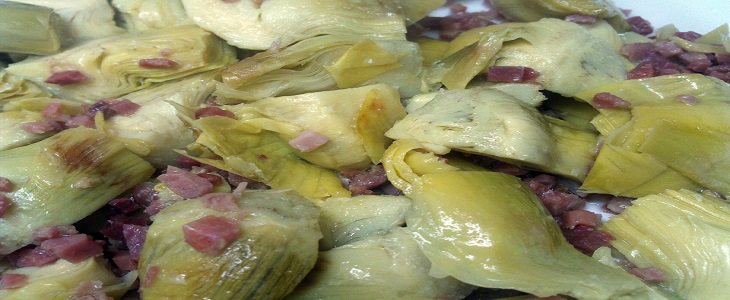 Artichoke is a popular ingredient in many dishes, but it can also be eaten without prior preparation by just adding lemon juice. You can purchase canned artichoke hearts with no added salt in the various supermarkets. Cut them and add a little lemon juice to upgrade this unusual snack. Artichoke helps lower blood pressure, what is important for people who consume too much sodium, helps with constipation and also balances the body's sugar levels. In addition to these benefits, you will also get a delicious snack which is naturally salty.