1. Organic popcorn with sea salt
This snack will go a long way toward satisfying any salty cravings you might be having. Make yourself a small cup of organic popcorn, and add extra flavor by putting the popcorn in a saucepan with extra virgin olive oil and different spices.

2. Baked sweet potato chips with chipotle powder and sea salt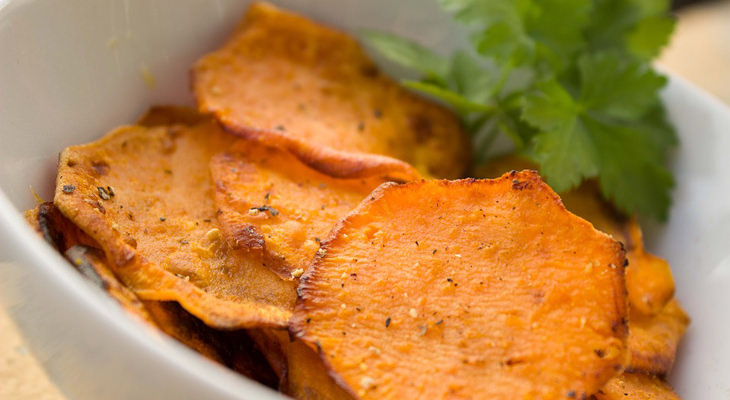 Sweet potatoes are high in potassium, fiber and complex carbohydrates. Toss a small, thinly-sliced sweet potato with the skin still on in a bowl with 1 tbsp. lime juice, 1 tsp. olive oil and a dash of chipotle powder. Bake for 30 minutes at 400 degrees. Sprinkle with a dash of salt to taste.

3. Snapea crisps
You can get these at the grocery store, and you'll only take in 110 calories per serving. Consider pairing them with a small handful of lightly salted almonds for increased overall nutrition and staying power.

4. Wholegrain nachos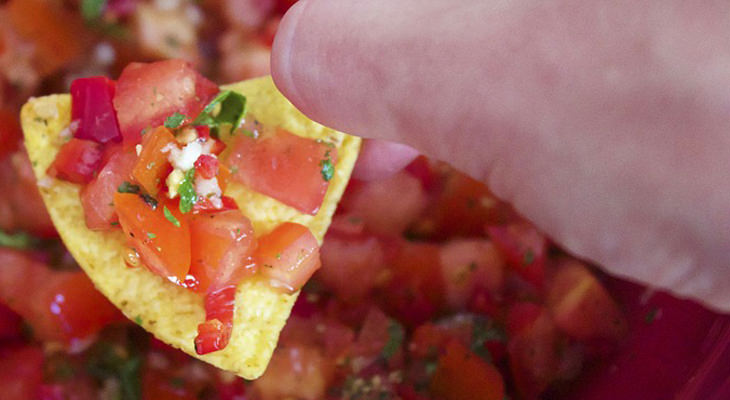 Take a wholegrain tortilla, mist it with canola oil spray and sprinkle a touch of sea salt over it. Bake at 300 degrees for 10 minutes, then add ¼ cup of black beans, part-skim shredded cheese and chopped hot peppers. Continue baking the tortilla until the cheese melts and eat with a side of salsa.

5. Homemade veggie chips
Consider making chips out of various vegetables, such as Brussels sprouts, sweet potatoes or turnips. Cut your desired vegetable into thin slices and toss them in a tablespoon or two of olive oil, seal salt and black pepper. Once coated evenly, arrange them in a thin layer on a baking sheet and bake at 375 degrees until crispy.

6. Black olives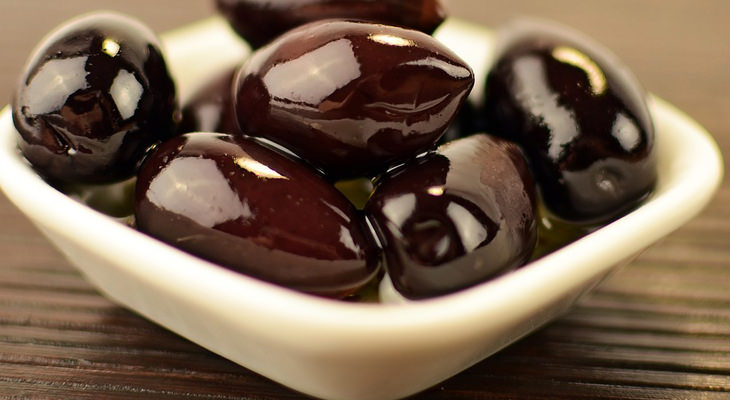 It's no wonder that black olives are a staple in the Mediterranean diet when considering their high monounsaturated fat content and low calorie count. A ¾ cup serving contains less than 300mg of sodium and is packed with flavor.

7. Turkey and cheese roll-ups with mustard
Roll up your favorite kind of cheese and turkey, throw in some spicy mustard for dipping and get creative by adding lettuce, tomato, avocado, hummus, and sprouts. Aim for about two rolls per serving you eat.

8. Rosemary and sea salt walnuts and cashews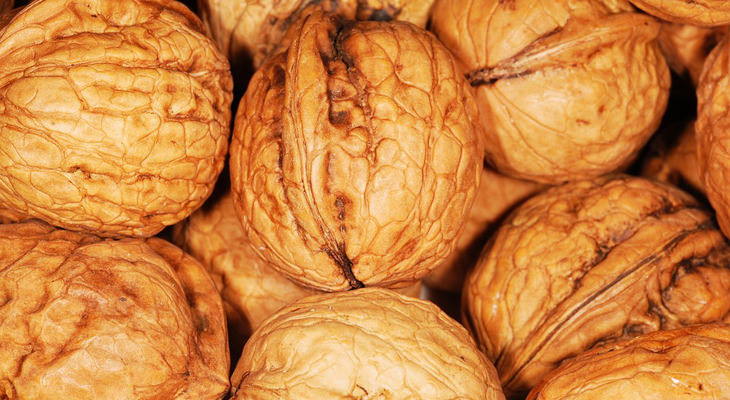 Preheat your oven to 450 degrees, then toss ¼ cup of mixed walnuts and cashews with one teaspoon olive oil, 1/8 teaspoon of salt, and one teaspoon of ground rosemary. Place the nuts evenly on a lined baking sheet. Bake for about 5 minutes or until golden brown.

9. Cheese
A cup of 1% cottage cheese, part-skimmed ricotta cheese, or a few slices of cheese will leave you feeling full. Once you've gotten your appetite in check, you'll be far more likely to stick to the diet plan you've set for yourself.

10. Salted fig parfait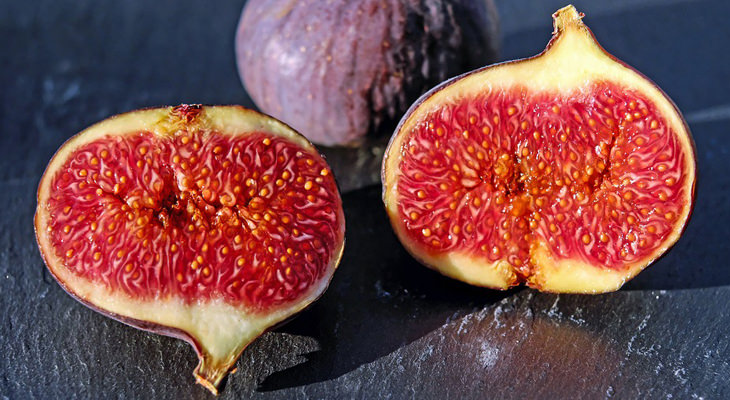 Dice two figs, drizzle them with a teaspoon of honey, and one teaspoon of olive oil. Sprinkle with a dash of sea salt, then bake for 10-15 minutes at 400 degrees. Once done, use as a topping for 5 ounces of Greek or Icelandic yogurt.
11. Ants on a log
Cut celery into 4-inch pieces and spread 1-2 tbsps. of light-salted, organic peanut butter between each piece. Throw on a few dried cranberries or raisins and enjoy.

12. Whipped feta dip and baby carrots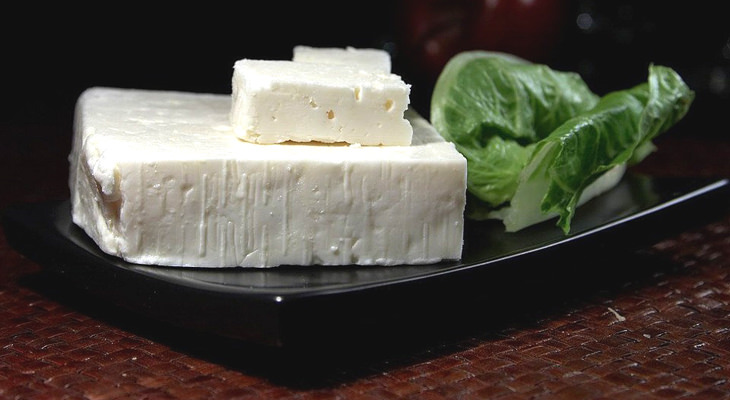 Pop an ounce of whipped feta cheese in your food processor for around 10 seconds. After that add 3 tbsps. whipped cream cheese and puree for a further 2 minutes. This will give you ¼ cup dip. Couple this with ½ cup of baby carrots.
13. Baked French fries
Cut a potato into wedges or thin strips and toss with a tsp. of olive oil. Sprinkle with a pinch of sea salt and roast at 450 degrees for 20 minutes, turning once halfway through. Leave the skin on for added fiber intake.
Content source: Prevention