Honey is one of the most ancient of natural remedies, the medicinal properties of which were known in Ancient Egypt and India, cherished by the Ancient Greeks and Mayans, and loved throughout ancient China. This is no coincidence, as even today, there are several scientifically recognized medicinal uses of honey.
And yet, not all honey is made equal, with some varieties better suited for food, whereas others possess healing and soothing properties that make it a meaningful contribution in your medicine cabinet and skin beauty regimen. Manuka honey, in particular, is considered the most potent variety in terms of its antibacterial and antioxidant properties, which makes it an excellent skin treatment! In this article we will examine this healthy honey and the ways it will rejuvenate and restore your skin.
What Is Manuka Honey?
Manuka honey is a type of honey native to New Zealand. What sets manuka honey apart from all other honey varieties are its extremely potent antibacterial properties, which the honey owes to a flowering plant called the manuka bush (Leptospermum scoparium).
Unlike most honey varieties, manuka honey contains a compound called methylglyoxal, which is likely responsible for the antimicrobial, antifungal and antibacterial effects of the honey. Petri dish studies have even shown how manuka honey is capable of killing several common human pathogens, such as E. coli, salmonella, Staphylococcus aureus, and Pseudomonas aeruginosa.​ Manuka honey is super beneficial for the human skin when applied topically on the skin.
1. Rejuvenates Skin Cells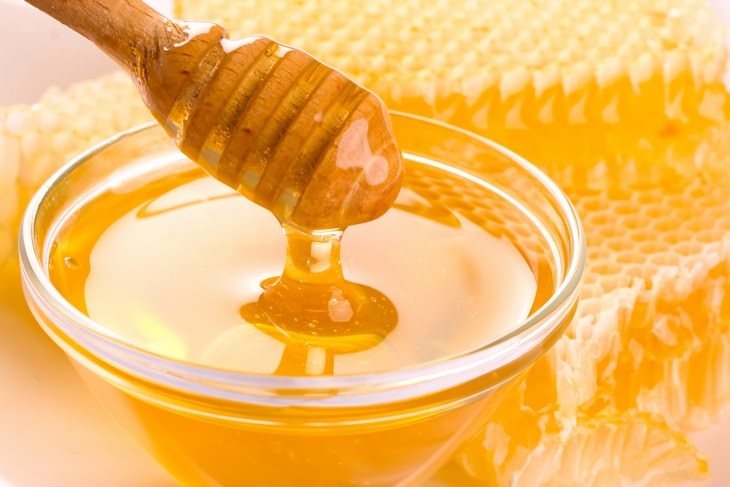 Manuka honey has an excellent antioxidant profile, which will shield your body from environmental stressors, pollutants and help keep your cells younger for longer. Antioxidants help protect all your skin cells from damage and boost your immune health; some antioxidants have been even found to have anti-cancer properties.
The specific antioxidants present in manuka honey are called phenols, the same kind you can find in olive oil. These have anti-inflammatory, anticancer, and antiviral properties. You can also use antioxidants to protect your skin from cell damage, i.e. wrinkles and sunspots, so topical applications, such as masks or creams will be beneficial.
2. Soothing the Skin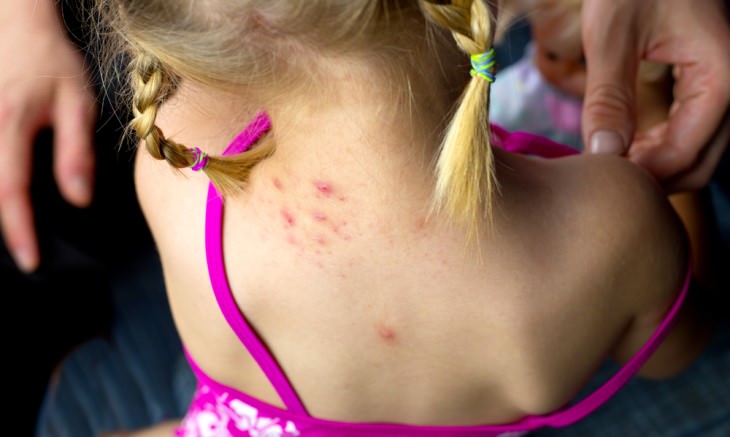 One of the most well-recorded and proven effects of manuka honey is skin-soothing. The antibacterial effects of the honey make it an excellent way to treat any wounds, burns, or any skin irritation or redness, so you can use it either as a replacement for an antibacterial spray, or even a calming and moisturizing face mask.
3. Cleanses the Skin and Builds Collagen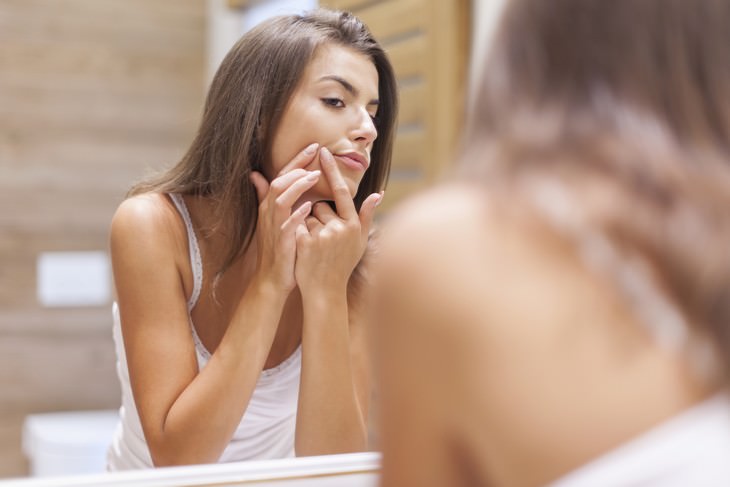 If you have a few spots, or irritated or dry skin, a velvety feeling and sweet smelling cream containing Manuka Honey might be just the fix you need. Of course honey has been used for health and beauty reasons for centuries. Many of the historical applications have now been proven in clinical studies, and there are plenty of youthful looking fans of Manuka Honey products, including such dewy skinned beauties as Gwyneth Paltrow and Scarlett Johansson, and is one of the most effective materials to fight acne, according to these actresses. A little bit of manuka honey goes a long way in making sure the acne that reared its head today is gone tomorrow.
Unlike harsh facial cleansers that dry out the skin, the honey also has anti-inflammatory and skin-soothing effects, which will make any red and angry blemish appear less inflamed if you apply it topically by keeping the skin moisturized and plump.​ Manuka Honey skincare may be ideal if you have spot prone skin. And by creating a moist healing environment, it helps skin to retain moisture and stay hydrated. This moisturizing effect helps with elasticity and the texture of your complexion.
The Best Way to Use Manuka Honey On Your Skin
As great as Manuka honey is, we're not here to tell you to walk around all day with honey smeared on your skin. You can apply a bit of manuka honey on your blemish in the evening and keep the honey on overnight, but this can be a uncomfortable because the honey is a bit sticky and can stain your sheets.R ather than applying Manuka Honey directly to your skin, you're better off using the sweet-smelling products made by physician-approved retailer.
A cleaner and more cosmetically elegant alternative is to use some kind of moisturizer than contains a good amount of manuka honey, our favorite one being the Beenigma Bee venom cream. We chose this cream because it is made of 21 all-natural ingredients and contains both medical-grade manuka honey and ethically sourced bee venom, an ingredient that is known to tighten and brighten up a tired complexion, or skin graced by age. We also looked at the studies, which is crucial to do, and found that a Medicus Research survey discovered that people reported Beenigma provided younger looking skin 95% of the time and a reduction in fine lines and wrinkles for 90% of users in just 30 days.
Also, this cream is graded 20+ UMF, which means it is 'Medical Grade' and therefore can only be sold by retailers with a physician's license. So be careful and don't believe anyone who sells it without one.