Most of us clean our homes at least once a week, among other things for the sake of maintaining our health, and for this, we use aerosols and cleaning fluids to clean various surfaces. These cleaning agents are full of chemicals, everyone knows, but to this day we've ignored this fact because they get the job done all while leaving a pleasant, or at least refreshing, odor around the house.
The fact that we smell these chemicals indicates that particles enter our airways and lungs, and a new study at the University of Bergen, Norway, found that these substances are as harmful to our bodies as smoking cigarettes. In the next article we'll break down the course of the study and its results and what substances you should be careful of when buying cleaning products.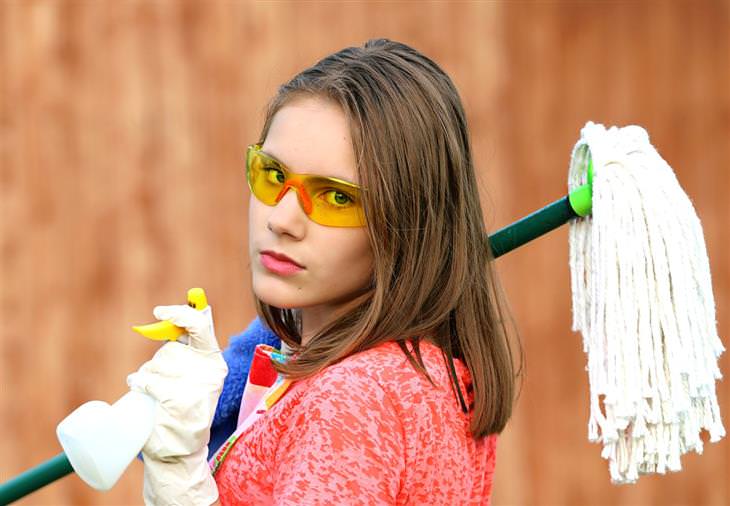 The course of the study and its results
For more than 20 years, the researchers followed 6,235 subjects, some of them men, and some women, who answered a European Union respiratory health survey. The researchers examined the amount of air the subjects could blow out strongly and compared the results between those who didn't clean and those that did. These are the conclusions reached by the researchers:
The amount of air that women managed to blow out strongly for one second was significantly lower in women who cleaned their homes regularly, with women who worked daily with detergents managing to exhale even less air.

Asthma, which is experienced as airway obstruction and difficulty in exhaling, was more common in women who regularly cleaned their homes or worked with detergents, compared to women who hadn't cleaned their homes at all.

Men who worked with cleaning materials at home or at work showed no decrease in lung function as in women.
According to the findings, there is a decline in the quality of lung and respiratory function following the use of chemical-based cleaners, but it appears mainly in women. This is because the chemicals evaporate into the air, we inhale them and they, in turn, do long-term damage to the mucous membranes lining our airway, and women are more vulnerable than men to respiratory damage.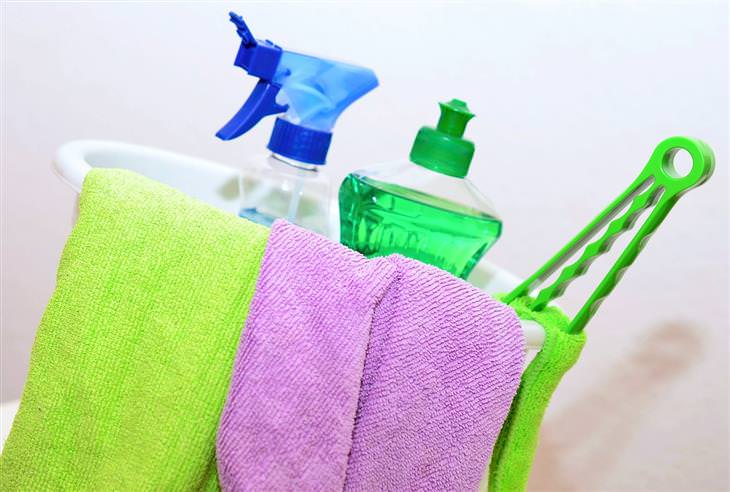 What to be careful of when buying detergents
According to the study's lead author, Oystein Swans, it is recommended to simply use a microfiber rag and water to effectively clean any surface and part of the house, but for most of us this isn't enough, and we want to enjoy a home as brilliant and clean and polished as possible. Of course, there are natural alternatives to detergents that you can use, which is even recommended, but if you still prefer to continue buying cleaning products in the stores, you should at least know which substances to watch out for:
1. Phthalates
You'll find this stuff in detergents that are "fragrant", including air fresheners and dish soaps, but even toilet paper. Phthalates are harmful when we breathe them in, and according to a 2003 study, they adversely affect the endocrine system that produces and excretes hormones into the bloodstream. However, manufacturers are not required to indicate the presence of phthalates in the product label, and therefore to identify a product that contains them, simply check whether it boasts a strong and unique fragrance. On the other hand, you can click here to learn how to make a variety of natural air fresheners at home.

2. PERC / Perchloroethylene
This material is mainly found in carpet cleaners, stain cleaning products, and dry cleaners. In fact, the US Environmental Protection Agency has recommended that it be banned in residential buildings until 2020, and the state of California plans to stop using this substance completely. In order to avoid it, learn how to get rid of all sorts of stains with things you have at home.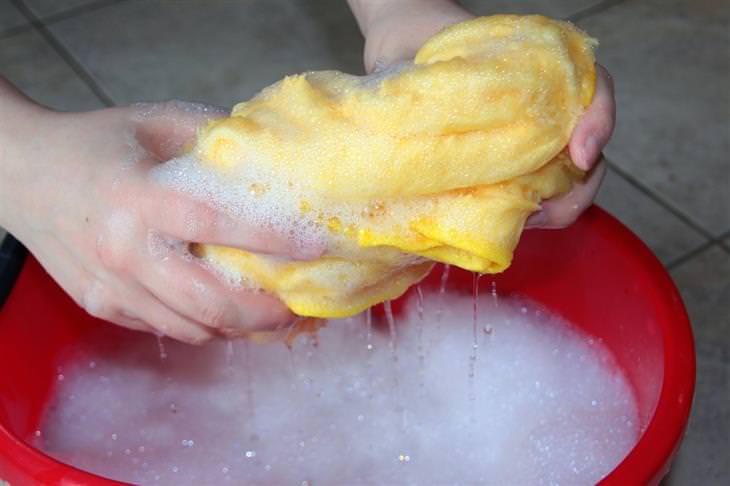 3. Quaternary ammonium compounds (QUATS)
This material is found in most detergents that are indicated as antibacterial, as well as in some types of dryer sheets. Although the same substance helps to destroy bacteria, over time it causes your home to be filled with bacteria that are resistant to antibiotics. However, there is evidence that people exposed to this substance over time have a higher risk of developing asthma - a result that is consistent with that of the current study.
4. Butoxyethanol –2
This material is the main ingredient in cleaning sprays and is also found in multifunctional cleaning fluids. Some of the products don't indicate that this stuff is in them, but you probably know its familiar smell - that of the blue window cleaning liquid. Besides the fact that inhaling the substance's vapor can cause a sore throat, smelling this chemical increases the risk of lung edema and serious damage to the liver and kidneys. So opt for cleaning your windows with newspapers and vinegar diluted in water – you don't need more than that.
5. Chlorine
You'll find chlorine in toilet cleaners, and it also is considered to be hazardous to the health of your respiratory system. At the same time, it has an effect that not many people are aware of - it interferes with the proper functioning of the thyroid gland. Therefore, especially if you are prone to hyperthyroidism or hypothyroidism, it is recommended that you clean the toilet with vinegar only.