The world's first inhaled COVID-19 vaccine has been approved in China. The vaccine's producer, Tianjin-based CanSino Biologics, announced recently that its inhaled version of a coronavirus vaccine had been given the nod by the country's drug regulator for emergency use as a booster. China has seen a recent flare-up in COVID outbreaks, resulting in large-scale lockdowns in several cities and renewed mass testing.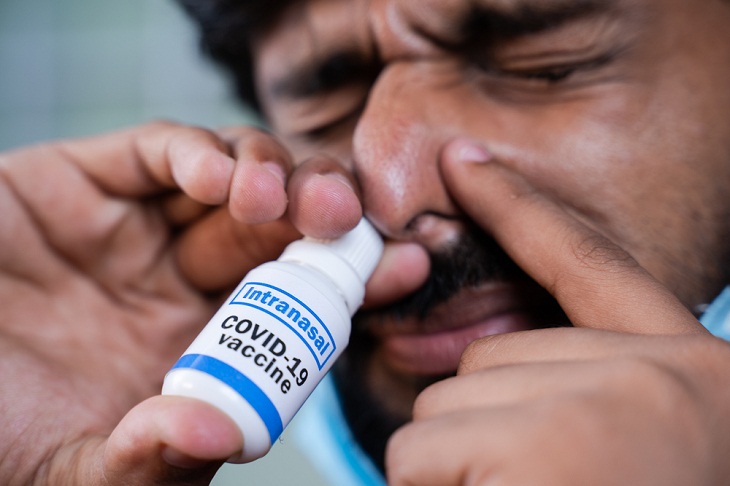 The vaccine, known as Convidecia Air, changes the liquid form of the vaccine into an aerosol using a nebulizer that is then inhaled by mouth. The needle-free vaccine "can effectively induce comprehensive immune protection in response to SARS-CoV-2 after just one breath," CanSinoBIO said in a statement.
While several companies worldwide have been trying to find ways to deliver COVID-19 protection via the nose and mouth, this needle-free vaccine is one of two specifically "inhaled" vaccines that had reached clinical phase development, according to the World Health Organization (WHO).
Related: What a Vaccine's "Efficacy Rate" Actually Means
Convidecia Air: The World's First Inhaled COVID Vaccine
Convidecia Air is a new version of CanSino's one-shot COVID drug, which had undergone human testing in March 2020. After being rolled out in February 2021, it had been in use in China, Mexico, Pakistan, Malaysia, and Hungary.
The initial one-shot vaccine was found to be 66% effective in preventing COVID-19 symptoms and 91% effective against severe disease, according to Phase III clinical trial results published in The Lancet. However, the study didn't examine whether the inhaled dose kept the participants from getting infected or prevented them from passing the disease on to others.
The inhaled version can stimulate cellular immunity and induce mucosal immunity to boost protection without intramuscular injection, CanSinoBIO said. It's worth noting, though, that the manufacturer hasn't provided data to support these claims.
The company adds that the inhaled vaccine uses a modified cold-causing virus to expose the immune system to the coronavirus - similar to the Johnson & Johnson and Oxford AstraZeneca vaccines.
CanSinoBIO received the approval for clinical trials for the inhaled vaccine in March 2021. Research conducted after the clinical trials revealed that two inhaled doses of Convidecia Air given 28 days apart produced a similar level of neutralizing antibodies to those of a single injection.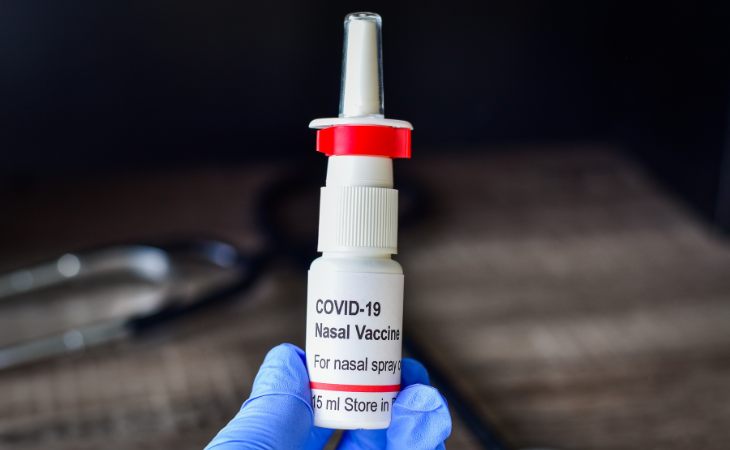 Several participants received the injectable version of the vaccine followed by an inhaling booster 28 days later during the trials. The company says that the group elicited robust neutralizing antibody responses.
The biggest advantages of this vaccine are that it's needle-free and can be self-administered, which will be a big relief for vaccine-hesitant people. Another advantage is that it requires only one-fifth of the dosage of the intramuscular version to achieve triple protection, making it an efficient alternative for the booster vaccination program. Additionally, unlike some injectable vaccines that require ultra-low temperatures, this one can be transported and stored between 2°C (35.6 °F) and 8°C (46.4 °F).
So when will the new inhalable vaccine be available on the market? CanSinoBIO says they aren't sure yet, since additional administrative approvals are still needed.
Related: The Five Vaccinations You Must Get Over 65
CanSinoBIO has struggled to compete with vaccines made by Sinovac and state-owned Sinopharm. Those two companies have provided most of the 770 million doses the country has sent to the rest of the world.
Currently, close to a dozen inhaled coronavirus vaccines are in development, including one by AstraZeneca and the University of Oxford. Many experts believe that these non-shot vaccines can prevent the infection from spreading from person to person.
Share this post with friends and family