If there's one chemical in our bodies that we should be thankful for, then it's undoubtedly oxytocin. It has a whole plethora of uses, including helping to bring couples closer together, strengthening social interactions, as well as keeping quite a few physiological and psychological issues at bay. Below, you'll find ten compelling reasons as to why oxytocin is quite simply the most fascinating molecule on the planet.
1. It's magically easy to get hold of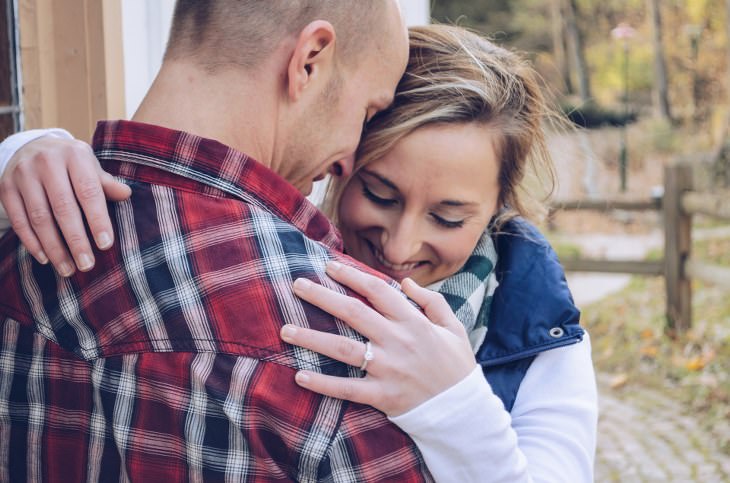 One of the best things about oxytocin is that it's incredibly easy to get your hands on. Simply making bodily contact with someone else is enough to release low levels of this wonderful chemical in everyone involved. Giving someone a hug or shaking their hand will give you both an instant and long-lingering boost of oxytocin, and there's even evidence that gazing at or thinking about someone can have an effect. It's not only for humans though, since oxytocin level have also been found to be affected by interacting with your beloved pets.
2. It's pretty much an in-built love potion
Oxytocin is commonly called the 'love molecule' for a good reason, since along with norepinephrine and dopamine, it allows couples to develop a strong and intimate bond with each other. When you've got a lot of oxytocin in your system, you'll find it easier to get sexually aroused, and it has even been found to help men who suffer from erectile dysfunction. In fact, during orgasm the human brain gets flooded with oxytocin, which could possibly explain why couples often love to cuddle afterwards.
3. It's helps women become moms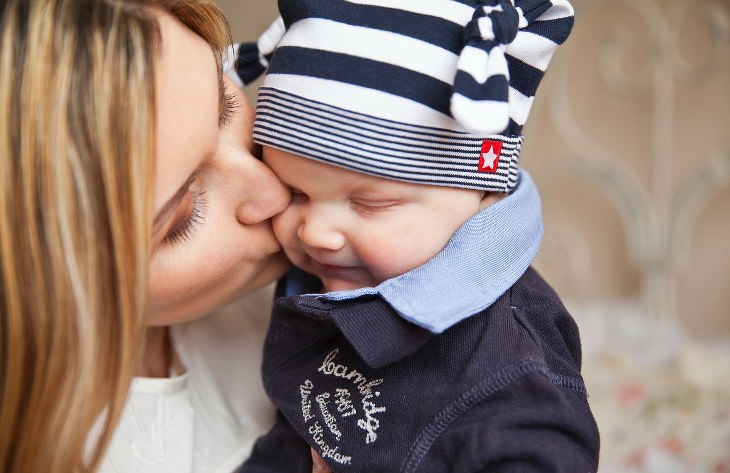 Oxytocin is an indispensable part of giving birth since it helps to stimulate and speed up uterine contractions, which is why doctors often administer it in the form of Pitocin during labor. Once a child is born, mothers can immediately begin to establish trust and intimacy with them through loving gazes and gentle touches. In addition to this, oxytocin is also passed on to a baby through breast milk. It has also been found that new fathers who take a whiff of oxytocin nasal spray are more likely to form a closer bond with their child during playtime, while being less likely to appear hostile.
4. It reduces social fears and anxiety
By helping to build trust, increase self-esteem, induce feelings of optimism, and break down social barriers, oxytocin levels are definitely something to keep an eye on if you suffer from any social fears or inhibitions. If you're a naturally shy person, are suffering from post-traumatic stress disorder, or have been diagnosed with autism, then getting as much oxytocin as possible could have a highly positive impact on your life. What's more, due to the trust-building properties of oxytocin, it's perfectly adept at helping to heal the scars of a damaged relationship.
5. It promotes healing and helps you feel less pain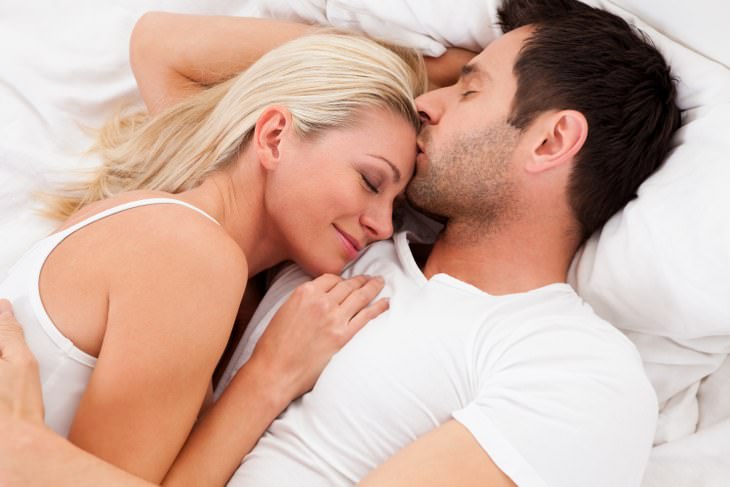 Astonishingly, thanks to its anti-inflammatory properties, oxytocin is often used to help heal wounds. It has also been shown that you can help reduce the amount of pain you're feeling by raising your oxytocin levels, and this works on everything from cramps and headaches to overall body pain. However, getting some oxytocin action while you're in a lot of discomfort isn't always the easiest thing to do, and this is where synthetic oxytocin products could come in very handy. Alternatively, you can ask a willing partner for a roll in the hay, and you may start feeling better in no time at all!
6. It can help you get the body of your dreams
If you're finding it particularly difficult to shed a couple of extra pounds, then it might have something to do with your oxytocin levels. It has been found that people who follow the same diet but who have differing oxytocin levels have completely different chances of becoming obese later on in life. In fact, people with low levels of oxytocin were found to put on weight far quicker than those with average or high levels of it. So, if you really love your body, then it might be time to begin loving others even more than usual!
7. It makes you happy to be alive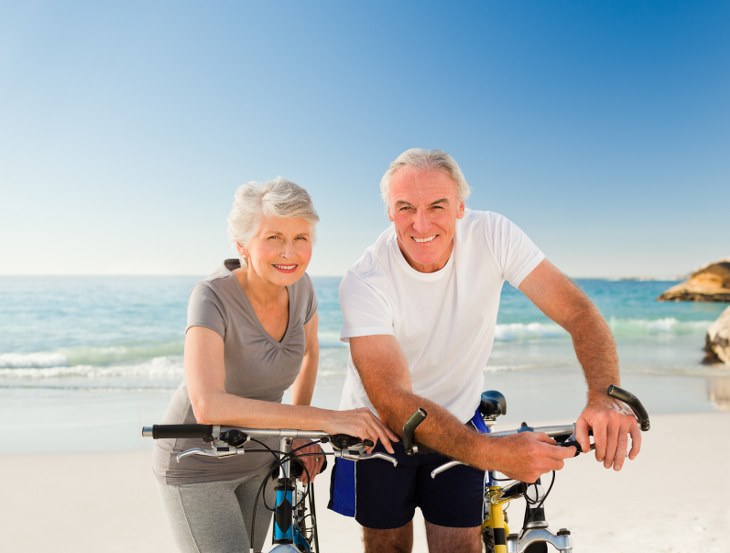 If you're feeling down or are suffering from depression, then it might be time to stop blaming yourself, and start having a look at your oxytocin levels instead. Researchers initially made the connection between oxytocin and depression when they were researching postnatal depression. They found that virtually all afflicted mothers had low levels of oxytocin in their bodies, and were even able to predict which expectant mothers would suffer from postnatal depression based on their oxytocin levels. Researchers believe that this is also applicable to people who suffer from anxiety disorders and clinical depression. So, if you're feeling unhappy, don't just hide yourself away from the world - you'll never regain optimal oxytocin levels that way!
8. It helps you chill out and remain stress-free
When you consider the momentous toll that stress can take on our bodies, the fact that oxytocin has the peripheral ability to reduce stress is something simply marvellous. In fact, oxytocin counteracts many of the negative effects that stress places upon our bodies - it lowers blood pressure, reduces cortisol levels, and even aids in digestion. Next time you're feeling stressed, instead of yelling, screaming or freaking out, try telling somebody you care about just how much they mean to you instead!
9. It makes you a kind and generous person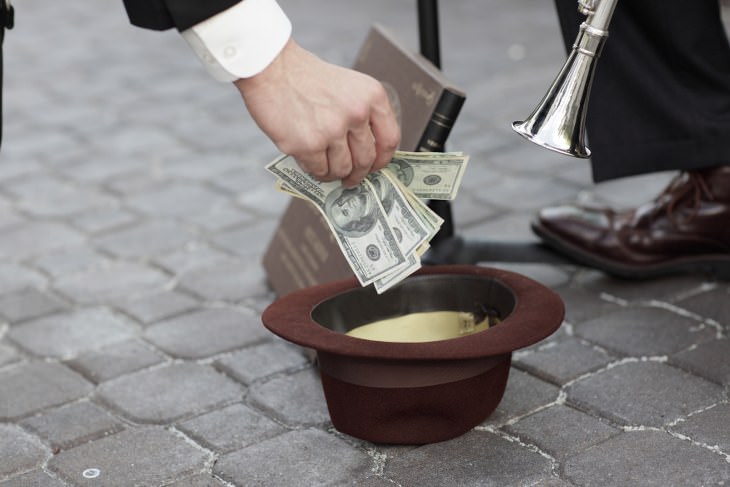 For better or for worse, oxytocin has been found to make people more generous. Many evolutionary biologists, especially the ones who subscribe to the selfish gene theory, have often been baffled by why certain people give things away at an obvious personal cost. However, scientists have now discovered that feelings of empathy are directly related to oxytocin levels in the body, and high levels can almost double the amount of generosity a person exhibits. So, the next time you and your partner are going to split a bill, try giving them a hug first. The spike in their oxytocin levels might just make them offer to pay for it all!
10. It's what makes us human
Without oxytocin, many of the qualities that make us human would be lost or dulled. We'd lack the ability to be the caring and highly social species that we currently are. We would find it very difficult to forge and maintain deep and meaningful relationships with others. Love, trust and empathy would practically cease to exist. Thank heavens for oxytocin!
Source: io9
Images: depositphotos, pixabay