Saccharin, approved by the US Food and Drug Administration in 1970, is used by many people as a sweetener for tea or coffee, and food companies add it to jams, candies, sauces, and pastries. However, back in 1977, a study was published in which rats who had consumed a large amount of saccharin had an increased incidence of bladder cancer - leading to a warning on products containing the supplement.
Since then, many trials and studies have been conducted to examine the association between saccharin and cancer, and because the findings were inconclusive, the Food and Drug Administration ordered the warning to be removed. However, doctors are still divided on the question of the safety of the supplement to use in general, and by pregnant women in particular, as sucrose passes the placenta and may remain in the body of the fetus.
4. High-fructose corn syrup
The source of this elusive artificial supplement, which you may not have noticed in the ingredients of the food you buy, is the sweet and sticky agave plant syrup, which is considered a natural and healthy alternative to sugar because of its low glycemic value. The reaction of the commercial companies to the popularity of agave syrup, which contains fructose, was to take the fructose (fruit sugar) and combine it with harmful corn syrup. The result is many sweet foods such as ice creams, yogurts, and various snacks, which contain excessive amounts of sugar that can be harmful to your health.
When large amounts of fructose reach the liver, it's quickly converted into triglycerides, fatty components linked to a variety of problems, such as cardiovascular disease and even obesity.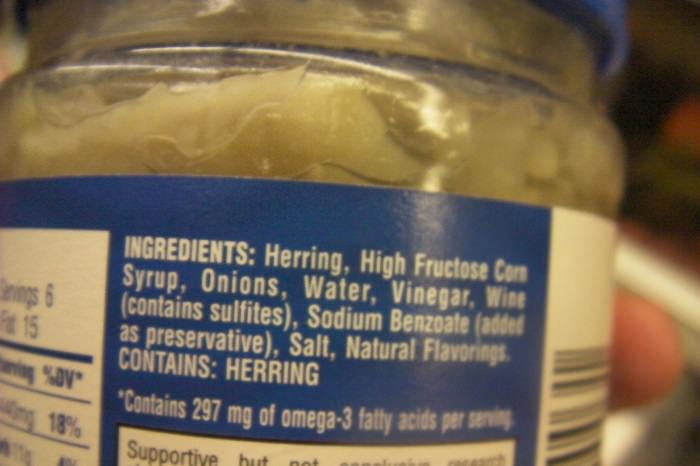 5. Sucralose
This sweetener is twice as sweet as saccharin and three times as sweet as Aspartame, and commercial companies use it mainly in pastries or products that require a long shelf life. Sucralose is often marked as E955. While this is an ingredient approved for use by the FDA, various studies suggest that it may negatively affect our body, but its long-term health effects are not clear.
A small-scale study of obese people that did not consume artificial sweeteners in the past found that their blood sugar levels were increased by 14% and insulin levels increased by 20%. Another study found that adding sucralose to a mouse's diet had negative effects on the intestinal microbial environment.
Other researchers have advised against the use of sucralose in cooking and baking because they found that at high temperatures, substances that could damage intestinal health were released. Hence, although no conclusive evidence of damage to humans has been found due to the use of sucralose, it is recommended to reduce use as much as possible and to avoid cooking and baking with it altogether.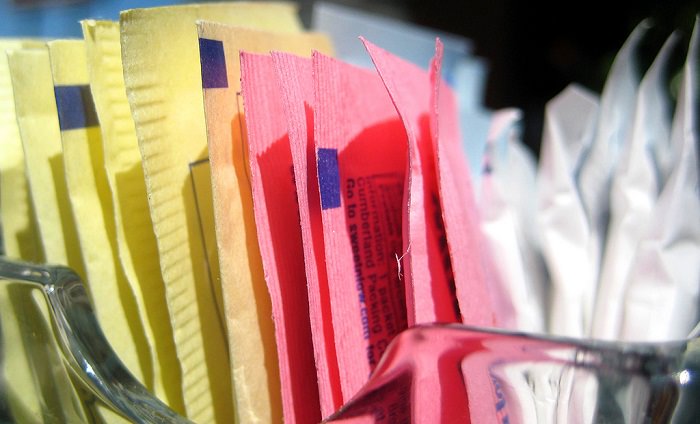 In conclusion:
Many of us assume that as long as we don't use artificial sweeteners in large quantities, there is nothing to worry about. In the case of saccharin, for example, the recommendation is to consume no more than 18 tablets per day for an adult weighing about 70 kilograms - a quantity that is, of course, far from most of our daily consumption.
However, it is important to know that many drinks and foods combine a number of artificial sweeteners to eliminate their aftertaste and contribute to the shelf life of different products, so we actually consume a much greater amount of sweeteners than we might think.
The most recommended solution is to reduce the amount of artificial sweeteners we consume as much as possible, carefully read the labels of processed food we buy, and to know the healthy and natural sugar substitutes found in almost every kitchen that is suitable for cooking, baking and adding flavor to our favorite foods.
image source: Ray Sawhill, Clay Junell