With a recent massive spike in Covid-19 cases worldwide, many of us have been facing the reality that the pandemic had spread even closer to us, sometimes even in our very own homes, unfortunately. When someone close to you tests positive for the Novel Covoronavirus, it's always a stressful experience, especially so if you share your living space with them. Apart from the inevitable worrying about a loved one's health, a lot of technical questions come up as well.
For example, should you now all be wearing masks at home? Should you get tested for the virus as well? How often should I clean and disinfect the house? It's important to be prepared and know exactly how to act ahead of time both to protect yourself and make the entire experience a lot less stressful. Here's what to do if someone close to you tests positive for the virus.
1. When to get tested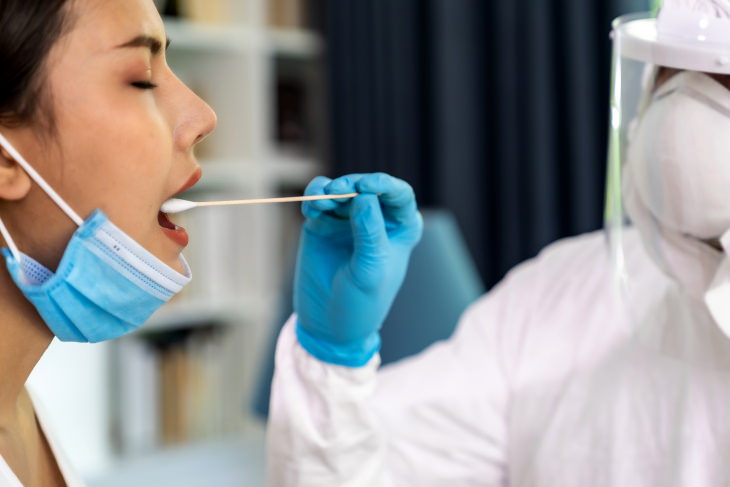 If someone in your home tested positive for Covid-19, your own chances of getting the virus and that of other inhabitants of the home increase by as much as 50%. Therefore, the safest course of action is to also get tested yourself and watch out for any early symptoms of Covid-19, like loss of the sense of smell, tiredness, headaches, and a fever.
"We know that the sensitivity of the tests increases dramatically at 5 to 7 days after last exposure, so you will want to obtain a second COVID-19 PCR test during or after that window," said Dr. Scott Braunstein to Healthline. If getting tested isn't possible, it's best if all the inhabitants of the home self-quarantine for 14 days.
2. Keep the windows open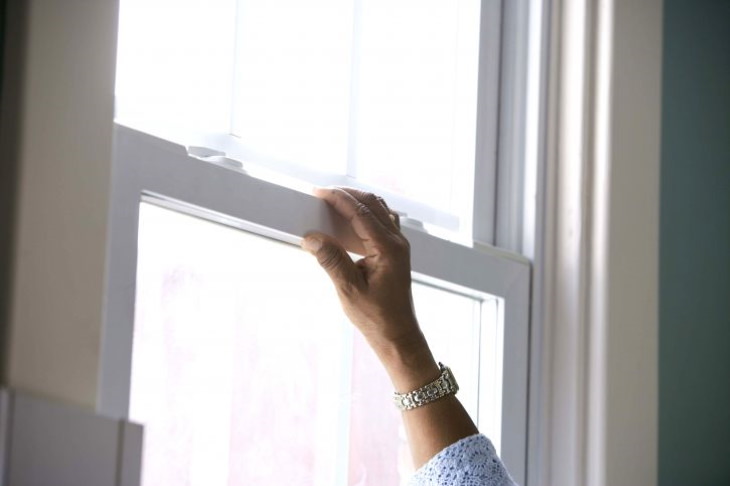 We know that the Novel Coronavirus is an airborne disease, which means that it can be inhaled through tiny droplets hovering in the air for hours. Therefore, letting some fresh air into your home and improving ventilation in your home is crucial.
One way to do so is by simply keeping the windows open as much as you can. It is especially important to leave the windows open in the living quarters that you share with the person who's Covid-19 positive, such as the kitchen and the bathroom.
3. Maintain a distance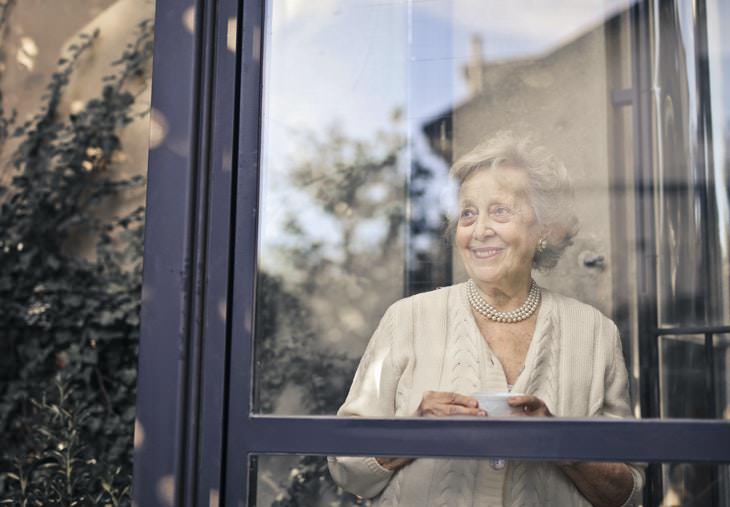 Social distancing and limiting contact with the person who's sick is the best way to protect the inhabitants of a home from the Novel Coronavirus. In fact, some studies have shown that a greater viral load - which is the initial amount of virus that gets into a person's system from the environment - the greater the severity of a Covid-19 infection.
This means not staying in the same room with the sick person at all times if possible. Ideally, they should be using a separate bedroom and bathroom according to the CDC. If this isn't achievable, just make sure that the sick person is as far away from others. This should continue ideally for 14 days, or when the sick person takes a Covid-19 test that gets back negative.
Of course, this doesn't mean you shouldn't care for the sick person and bring them food and medication, but it's best to leave those things 6 feet away from the person and have them take it later. It's also important to ask if they experience any alarming symptoms that can point to a severe infection, such as trouble breathing, chest pain, confusion, and blue lips or face on a daily basis to make sure they get medical help if needed.
4. Wash your hands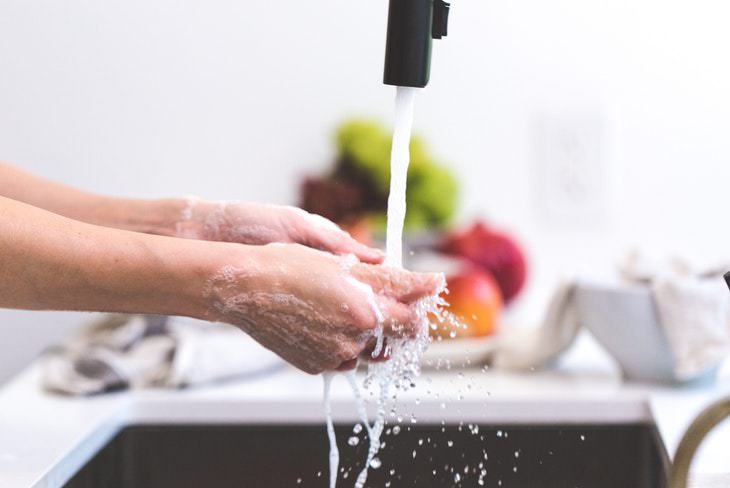 Washing your hands as often as you can is extremely important when you're around a person suffering from any infectious disease, be it Covid-19, the flu, or even food poisoning. Wash your hands with soap for at least 20 seconds, especially after tending to the person who's ill. We have a comprehensive handwashing guide you can consult for more detailed instructions here: How to Wash Your Hands Correctly. Using hand sanitizer with at least 60% alcohol in-between hand washing may also help.
5. How often to clean and disinfect surfaces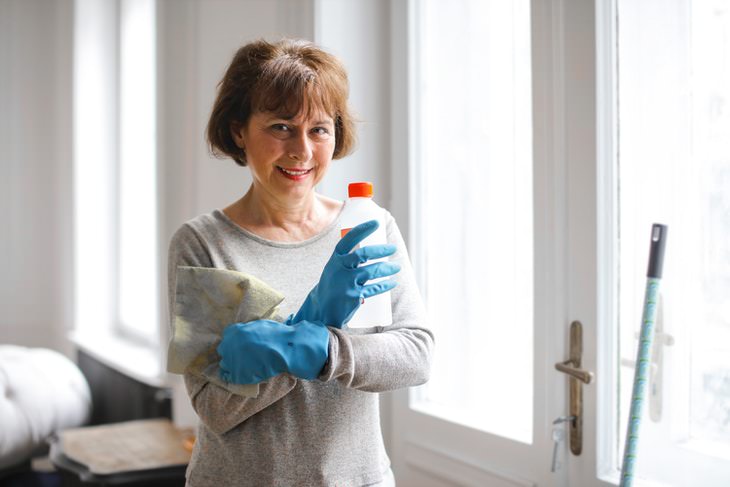 We know that Covid-19 can survive on some surfaces, especially metal, plastic, and other hard surfaces for hours. Therefore, keeping high-touch surfaces around the home clean and germ-free is a must. Here's an approximate list of surfaces that you should disinfect every day, especially if you're sharing them with the person who's sick:
Light switches

Faucets

Sinks

Countertops

Desks and tables

Doorknobs

Toilets

Handles

Electronics

Remote controls

Thermostats.
6. Wear and replace face masks regularly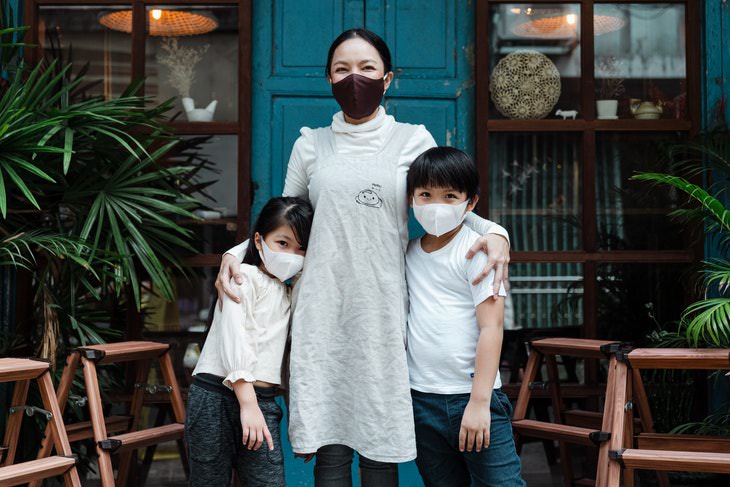 While face masks and face coverings cannot offer full protection from the Novel Coronavirus, they are capable of lowering your chances of getting the virus, as we've discussed in detail in a previous article. According to the CDC, those who tested positive for Covid-19 must wear a mask when they're around others, this includes a home environment. If you're living with someone who tested positive for the virus, you too should wear a mask.
"Masks help contain respiratory infections from the nose and mouth of the infected person. But more recent data supports that masks protect individuals from becoming infected as well," Dr. David Hirschwerk, an infectious disease, internal medicine physician at Northwell Health, stated to Healthline. Any face covering is better than none whatsoever - surgical masks and cloth faces masks are good, but even a scarf will do if you have no other options.
7. Separate the laundry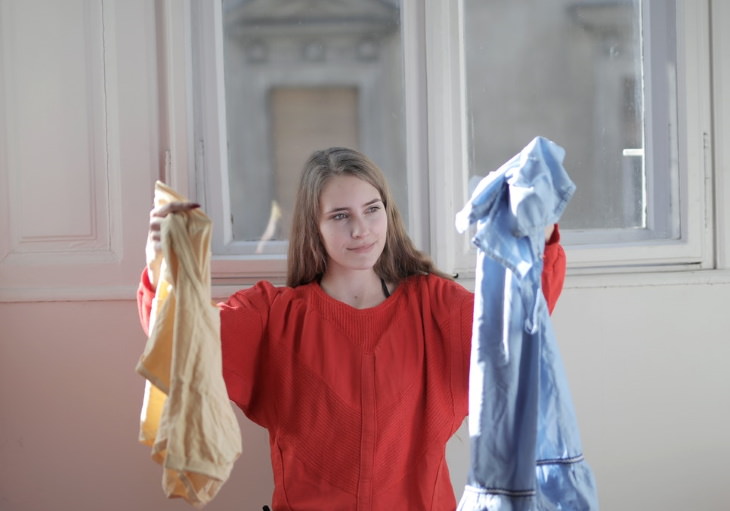 Although the risk of contracting the virus from porous materials like fabrics is lower than from hard surfaces, it's better to stay on the safe side a separate the sick person's laundry from your own. Have a laundry basket in the sick person's room and launder all their clothes, towels, bedding, and cloth face masks separately.
Have the sick person put the laundry basket outside their door when it fills up or take the laundry basket from their room on your own while wearing a mask. Don't touch or rub your eyes or face during the process and make sure to wash your hands thoroughly after loading the laundry.
8.

Communicate virtually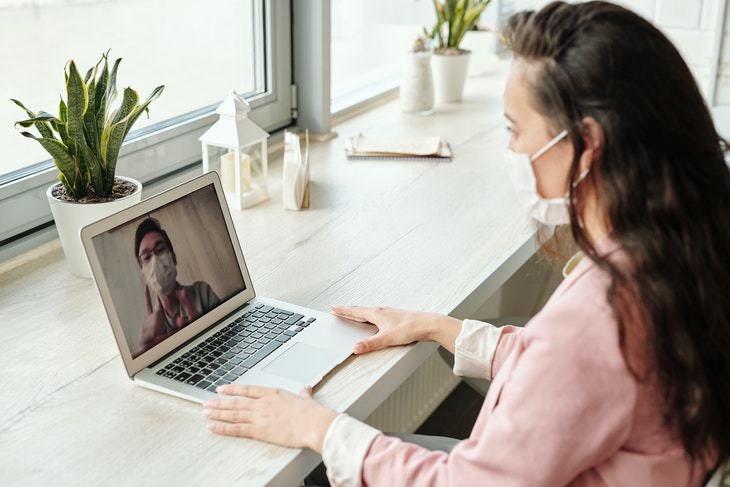 We've been taking advantage of the various means of remote communication for months now, talking with our family and friends through video calls and regular phone calls to avoid traveling and spending too much time in public spaces. If someone in your family got Covid-19, the same video chats, texting, and phone calls will also be very helpful, as they allow you to stay in touch and keep track of their wellbeing without exposing yourself to the Novel Coronavirus.
Remember that communication and moral support is just as important as physical health. Keeping in touch with the sick person and other friends and family members will make it easier for you and everyone else involved to go through this tough experience emotionally. Wishing you and all your family and loved ones the best of health!
Share these tips to spread awareness with others!