At some point in the mid-80s, rumors began to spread that Michael Jackson was bleaching his skin, with some people speculating he was ashamed of his black skin and was trying to pander to white people by turning himself white. It got so bad, that in 1991 the King of Pop released a single addressing these rumors and criticisms titled "Black or White". That didn't stop the rumors, but today we know the reason Jackson's skin turned pale: a skin disease called vitiligo which causes large, pale blotches on the skin to appear.
Vitiligo is a rather mysterious condition that may affect people of all ethnicities, but is far more noticeable in people with darker skin, as the white blotches contrast more heavily with their natural pigmentation.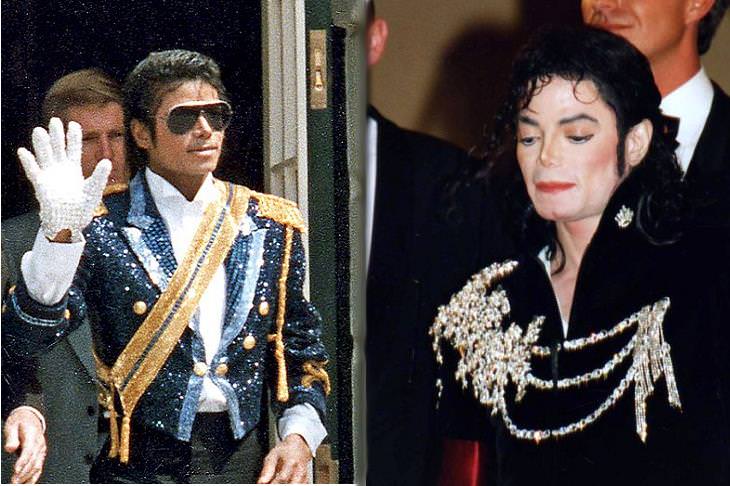 Source:
Georges Biard
The causes behind vitiligo are unknown, but studies seem to link the onset of vitiligo with changes to the immune system, and many people who have vitiligo also have some form of autoimmune disease such as celiac or lupus. Some have even commented that flare-ups in their disease seemed to aggravate their vitiligo. Mental stress seems to speed up the loss of pigments.
Vitiligo often first appears on parts of the body that come into a lot of contact with the sun, particularly the hands and eyelids.
In and of itself, the only harm that is associated with vitiligo is that it removes the body's natural protection from UV radiation from the sun. However, for many people, Michael Jackson included, vitiligo is the cause of tremendous mental distress, as they see their own image change uncontrollably.
Though there is no known cure for vitiligo, there are some treatments that inhibit its progression. Immune-suppressing medications are considered effective in slowing vitiligo down, as is phototherapy, a treatment where the skin is exposed to UV light in a contained environment.
That being said, some people opt to give in to the radical change and either let the vitiligo run its course or choose to de-pigment their skin voluntarily, which appears to be the course Michael Jackson chose.
Michael Jackson wasn't alone in this struggle, as many other famous people also have to contend with the condition.
Mad Men star Jon Hamm is mostly known for his handsome looks, but he also has vitiligo which the actor says is triggered by intense stress. Hamm says he never noticed any white spots before his acting career took off.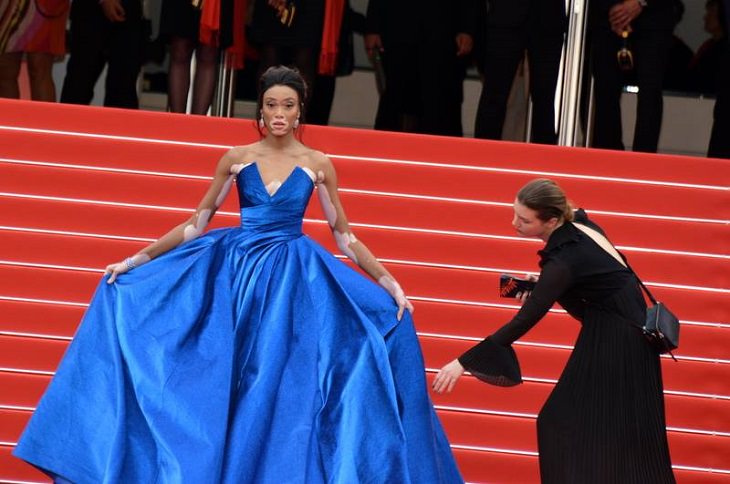 Source:
Georges Biard
24-year old Canadian beauty Winnie Harlow was discovered by Tyra Banks and gained widespread recognition on America's Next Top Model. Beyond her modeling career, she speaks publicly about vitiligo and coming to terms with it.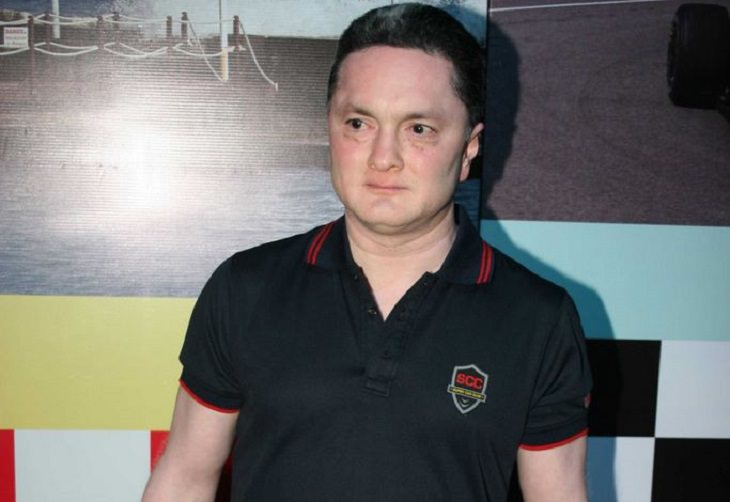 Source:
Filmi Tadka
Indian fashion magnate Singhania is the chairman of the Raymond Group, the world's largest producer of worsted suit fabrics. Singhania had vitiligo since he was a child, but it accelerated in his early 30s until complete loss of pigmentation.
Dean Edwards
UK celebrity chef Dean Edwards is famous in Britain for his cheer and affable nature. He "came out" about his vitiligo in a 2017 blog, responding to people on social media who speculated that Edwards made some sort of tanning faux pas which left his hands noticeably paler than the rest of his body.
Author and Emmy-recipient entertainment reporter Lee Thomas has been outspoken about his skin condition for years and has been applying makeup to his head before appearing in front of a camera for a long time now.