6. Frozen Peas
Registered dietitian, nutritionist and author of the blog The Smart Girl's Guide To Going Vegetarian, Rachel Meltzer Warren, recommends frozen peas for a quick and easy meal. You can add them to any dish to include a rich source of antioxidants and proteins. They complement pastas, soups, warm salads, and make an excellent healthy side dish. So if you want to give a quick boost of nutrition to any meal or create one yourself, simply use some peas.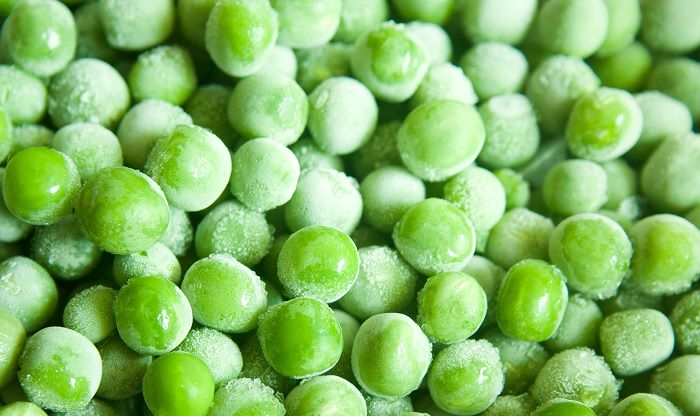 7. Trader Joe's Superfood Pilaf
Rachael Hartley, registered dietitian and author of the blog Avocado A Day Nutrition LLC, favors Trader Joe's for convenience. For a busy night when you don't have the time or energy to come up with a healthy dish, she recommends their frozen mixes of seasoned whole grains and vegetables. These pilafs are filled with superfoods like quinoa, sweet potatoes, and kale. They're easy to sauté in olive oil. Adding a few eggs to the mix can create a delicious and healthy scrambled egg dish.
8. Frozen spinach and broccoli
A staple in registered dietitian and author of the blog Nutshell Nutrition, Robyn Coale's freezer consists of packets of frozen spinach and broccoli. You can add spinach to smoothies or soups. Broccoli is a versatile vegetable and can be added to stir fries, omelettes, pastas and soups. Frozen broccoli has the advantage of less prep work, as it is usually already choppend and is usually cheaper than fresh broccoli.
9. Blueberries
Naturopathic physician Kellyan Petrucci believes that blueberries are the quintessential finishing touch to a salad or smoothie. They're easy to stash in your bag as a snack for when you're on the go. They're filled with phytonutrients called anthocyanins. These powerful compounds protect your skin against sun damage, keep your eyes healthy, and reduce your risk of stroke. Furthermore, blueberries are a brilliant source of manganese, and vitamins K and C.